Television has stood the test of time, and we don't need rocket science to prove that. From big and chunky CRTs, LCDs, to slender LEDs, TV sets remain unrivalled when it comes to living room entertainment. Combine that vivid display with smart technologies, you'll come home and won't ever want to leave.
Sure there are certain tasks you can only accomplish away from home, but technology has a lot going for it. You can even get your workout on without having to leave the comfort of your abode. Take for example your smart TV. To get the most out of your internet-connected set means you should download and use apps. The apps available vary from manufacturer to manufacturer, with so many functions it can even come as surprise that you can use it as your home gym complete with a personal trainer.
Wise up and save up on excessive gym fees with these smart TV apps that can help you stay fit at home. You'll have to check your TV's app store to see what you have available, but here are some of our favorites.
YouTube
We know you can watch YouTube videos on your phones and desktops all-day, so why not enjoy them on your big smart TV? Better yet, you can search for workout videos to follow and break a sweat right at home. The app, which is a platform to millions of videos across the world, allows you to view, comment, discover, and share healthy meal videos, and workout tutorials ranging from trends like HIIT to other ways of losing weight like aerobics. There is no better way to view HD YouTube clips in their full glory other than the size and picture quality your smart TV can offer.
Spotify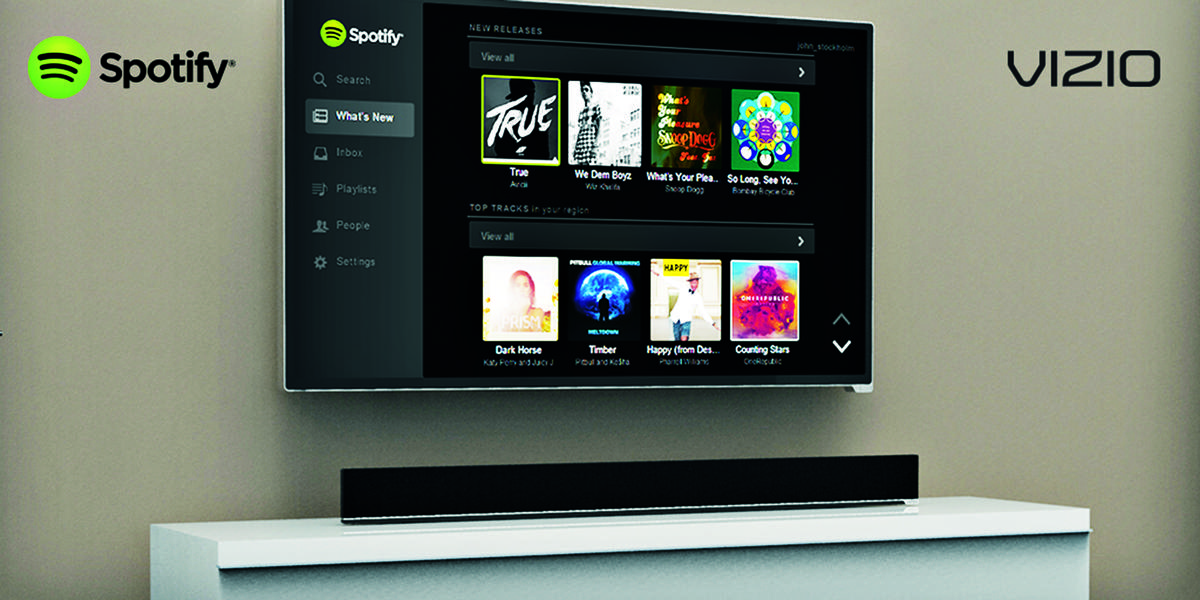 Crank up your home entertainment system and call your workout buddies over for an intensified Zumba session in your living room. How so? With Spotify, we say. Your smart TV may not be your go-to device for music streaming, but there isn't anything better than getting pumped from jamming out to a variety of workout playlists on your big screen amplified by your surround-sound system.
DailyBurn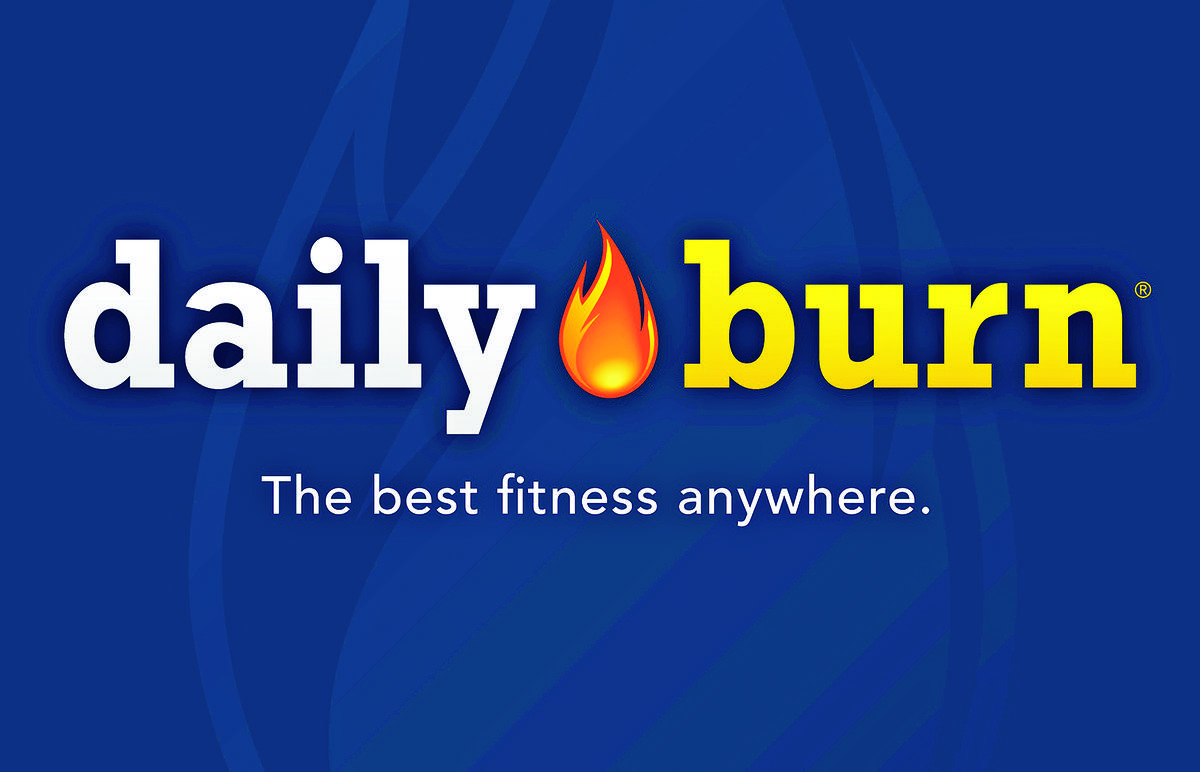 Make use of that extra space in your living room by cutting that flab off your tummy with DailyBurn. This app offers a variety of workouts to strengthen your core and burn calories while you're at it. May it be cardio, dance aerobics, and even yoga, you'll have it all in the convenience of one app. Apart from exercises, there are also advice and nutrition guidance from trainers so you can stay in shape while keeping your body healthy.
Fitness VOD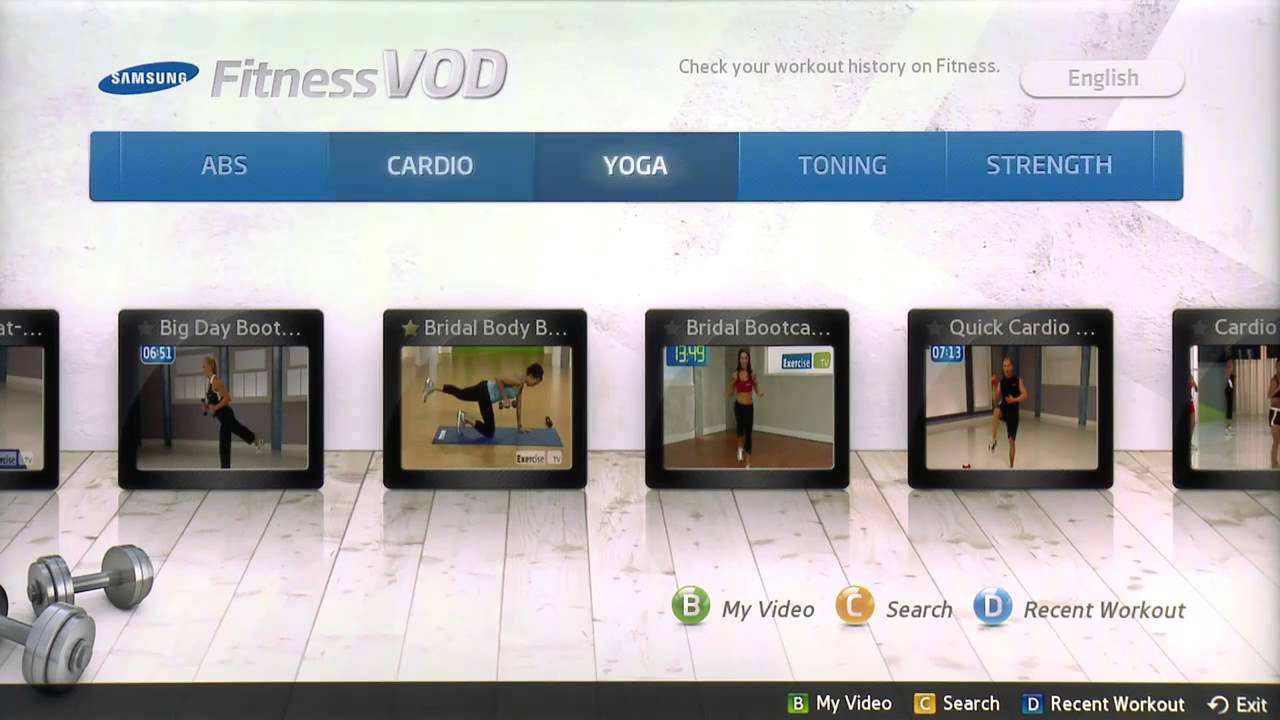 This Samsung exclusive app delivers oodles of fitness videos that introduce efficient workout routines for you to benefit from in the comfort of your home. Like a personal trainer, this app will challenge you but at the same time turn difficult routines into a fun and exciting experience for you to achieve a firmer, stronger, leaner body minus the workout dread. It features focused workout VODs including abs, strength, toning, yoga, cardio, and a virtual Mirror function for avoiding confusion and a precise workout. You can also keep track of your progress via its Sync with Fitness service for workout history management. Plus it also allows you to calculate consumed calories for keeping your diet in check.
Also published in GADGETS MAGAZINE July 2015 Issue
Words by Mia Carisse Barrientos