Zennya Health, an on-demand health and wellness services mobile app that started with a wide range of wellness services, has expanded its platform into a fully-integrated mobile medical app that now includes wellness providers, nurses and doctors, and electronic medical records.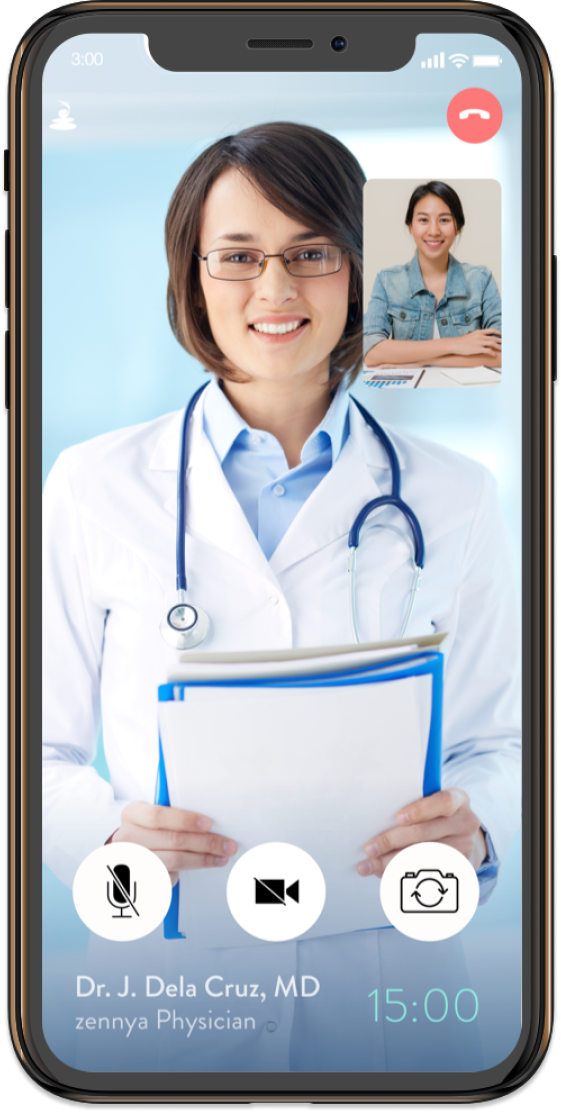 Zennya sets itself apart from the competition with a deep technology focus on providing last-mile medical logistics to enable hospital and wellness-center quality services in the home or office. They achieve this with an "Uber" like platform that trains and mobilizes hundreds of wellness and medical providers as well as motorcycles and cars, and manages every aspect of the medical supply chain to provide an in-home experience that rivals the quality of hospitals.
"Zennya seeks to provide a convenient, hospital-grade experience for individuals who prefer to receive medical services at the comfort of their homes without having to visit conventional healthcare facilities. This is made possible with our advanced digital mobile health platform that delivers quality services to one's home or office at the touch of a button," says Zennya founder and CEO David Foote.
Aside from new year lifestyle motivations, the demand for accessible, on-demand medical and wellness services comes from the need to reduce exposure as the number of COVID-19 cases continues to rise.
Zennya looks to address significant quality challenges in the current medical landscape. According to Foote, "Up to 30% of lab tests in the Philippines are erroneous due to paper-driven processes. The Philippines has thousands of blood laboratories with inconsistent quality. One out of 3 medications found in the current health system is counterfeit, and electronic medical records are either non-existent in most hospitals and clinics or 'locked in a walled garden' limiting patient access and portability to those records."
Zennya has addressed these problems by creating a completely digital integrated platform connecting patients to top laboratories eliminating all paper processes, sourcing authentic medication directly from manufacturers and top suppliers using their own in-house hub and spoke logistics facilities, and creating a first-of-its-kind patient-centric and family capable app-based electronic medical records system with bi-directional data sharing with Zennya's medical, lab, clinic, hospital, and insurance partners.
The Zennya app provides quality, convenience, and safety with fully integrated healthcare and wellness services that include full blood laboratory tests, vaccinations, video virtual telehealth consults with in-house doctors, medically-focused massage therapy, and COVID-19 (Antigen, Antibody, and RT-PCR) tests. These services are at standard medical prices but with premium hospital-grade experience while staying at home.
The future of healthcare is patient-focused and integrated
"We believe that medical care will be completely transformed by technology enabling significantly higher levels of quality, access, and patient empowerment than the traditional health system. Nearly 70% of the specialists doctors reside in Manila, leaving much of the country with limited access to care. We are working on technology that has the power to change that dynamic, improving service quality at scale and democratizing access to quality healthcare." shares Foote.
Already operating in the future of healthcare, Zennya integrates advanced mobile technology for last-mile and cold-chain logistics to monitor temperature-sensitive medications such as vaccines and insulin at every step of the process. Zennya nurses use mobile applications with expert systems that guide them in every step of their processes, ensuring service consistency and adherence to best practice medical standards for each service. They can also perform full patient registration, medical intake, and consent through their mobile devices. Services are delivered using custom-designed medical kits with all components barcoded and tracked by the system to minimize errors and increase end-to-end accountability.
Zennya is currently partnered with leading HMOs, diagnostic centers, clinics, pharmacies, and hospitals and continues to move forward and beyond by continuously enhancing its range of services and expanding its partner portfolio and service area.
Experience complete, convenient, and quality on-demand healthcare services with Zennya. Download the app on Apple Store or Google Play for free, or visit www.zennya.com for more information.