Caltex recently announced the results of a borescope test conducted in October of this year, achieving an average of 9.7 out of 10 score rating in Asia and 9.8 out of 10 in the Philippines on the cleanliness of engine intake valves when Caltex with Techron, now with Clean & Glide Technology, is used regularly.

Mr. Greg Engeler, Chevron's Product Engineering Manager for Asia Pacific, shared the findings of the borescope test in a showcase event held in Makati City on December 13. It was attended by car club members and enthusiasts.

"The recent borescope test once again helps demonstrate to local motorists that not all fuels are created equal. Since our last test in 2013, Caltex fuels continue to work at keeping parts clean, thereby contributing to five performance benefits—maximized power, better fuel economy, lower emissions, a smoother drive, and reliable performance," shares Engeler.

Caltex's borescope test was conducted in four Asian markets (Philippines, Hong Kong, Cambodia and Thailand) where they inspected 694 valves from 94 cars. The test utilized a Karl Storz borescope to examine the interior of a vehicle's fuel system, comparing against the industry standard Co-operative Research Council (CRC) Intake Valve Deposit (IVD) rating system, where 10 denotes perfectly clean. A clean engine is important as when there is dirt buildup, the mixture of air and fuel is disrupted; impacting performance, power, acceleration, fuel economy and emissions.

Vehicles that used Caltex with Techron achieved an average score of 9.7 out of 10 across all four Asian markets, surpassing the average 8.9 score of vehicles using lower quality fuel. In comparison, some vehicles using lower quality fuels recorded valve readings of as low as 5.0, 5.0, 6.5, and 8.5 for Cambodia, Philippines, Thailand and Hong Kong respectively. Vehicles selected represent a cross-section of the market fleet to reveal an unbiased and true state of local passenger cars.

"We are extremely proud of the borescope test results as these provide concrete evidence of the consistent performance of Caltex with Techron. Achieving such a high score in valve cleanliness reflects our commitment to providing only the best-quality fuel products. We are thrilled to be sharing this news with our media and car club friends," said CPI country chairman Louie Zhang.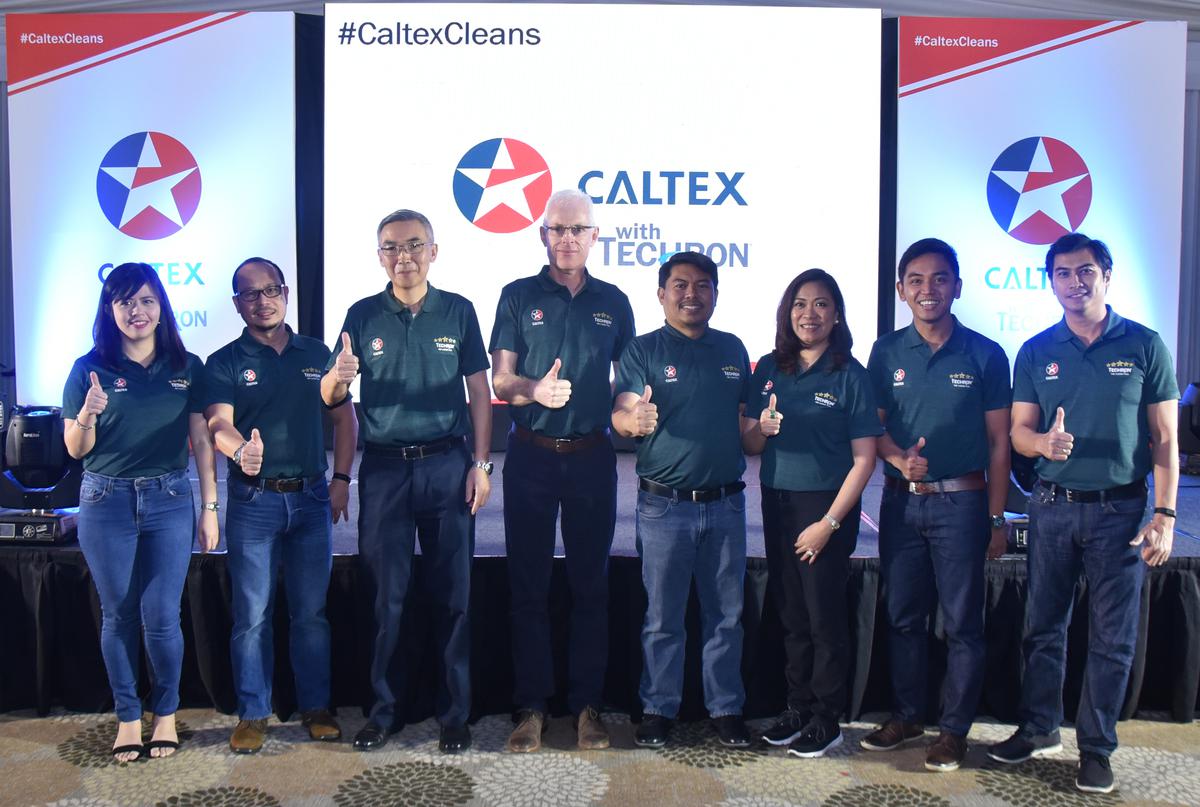 The borescope test demonstrates Caltex's commitment to cleaner engines, while staying true to the evolving nature of Techron, in anticipation of future engine technology and local market needs. All grades of Caltex gasoline contain Techron, a fuel additive package backed by over 30 years of research and development, which has a polyetheramine component designed to clean up fuel system deposits and prevent them from reforming. Filipinos can head down to any Caltex service station to experience the benefits Caltex fuels with Techron.