Whatever job you have in mind, the Hyundai HD45 GT, distributed by Hariphil Asia Resources, Inc. (HARI), exceeds expectations in the light-to-medium truck category.
Its many popular applications, which include closed van, refrigerated van, man lifter, flat bed, and mobile service car, ease up hauling needs especially for you who are engaged in delivering cargo, such as food, medicine, garments, fresh farm produce, light construction material, or mobile services on-demand, like pet care and electronics and automotive repair.
Compact on the outside but spacious within, the Hyundai HD45 GT is available in medium and long wheelbase. The medium wheelbase (MWB) has 14-15 feet (ft) of loading space, while the long 16-ft wheelbase (LWB) can stretch up to 18 ft of loading space. Whether for stowage or as rest area, it provides extra operating potential, especially for long distance jobs.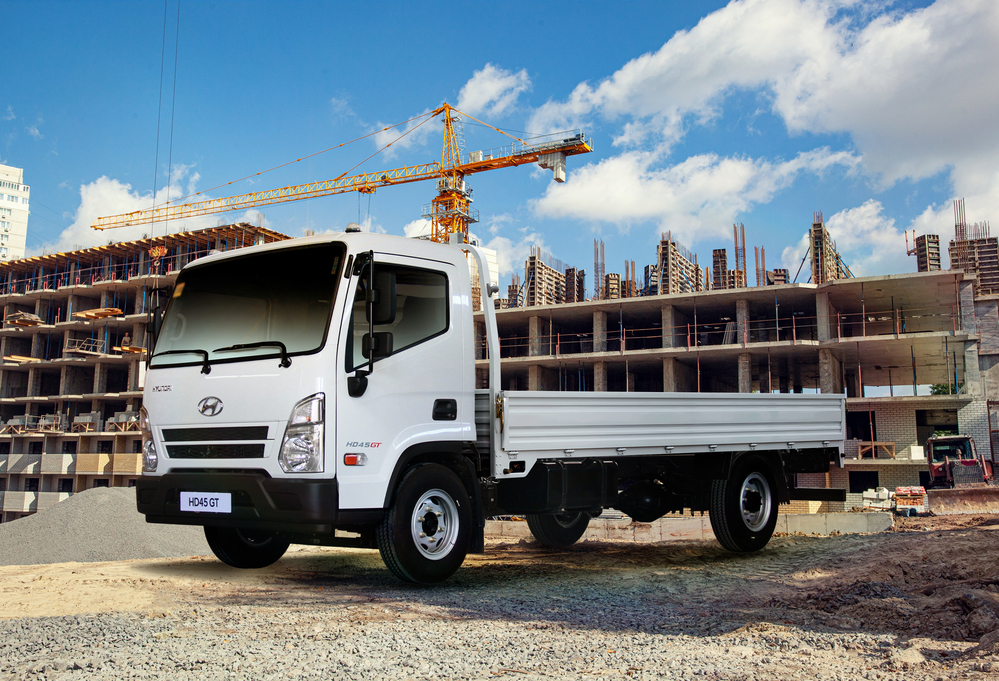 Its seemingly light-weight 2.9-liter Turbocharged CRDi diesel engine delivers up to 160ps or the kind of power and torque you need for hauling, long-distance travel, and uphill driving with cargo while keeping fuel consumption to the minimum.
The power take-off (PTO) feature adds value as it can power up on-board equipment, like towing winches, hydraulic pumps, generators, air compressors, pneumatic blowers, and vacuum pumps.
Moreover, for ease of maintenance, the cab tilts up to 46 degrees.
Hyundai's world-class truck is designed and built to lighten your heavy hauling needs and for you to explore the vast possibilities in the quick delivery of products or services. As a four-wheeler and with gross vehicle weight (GVW) of 1490kg, it is exempt from the truck ban, allowing you more opportunities to profit in your business.
Truly a Partner in Every Way.
Get to know more about the Hyundai HD45 GT at your nearest authorized Hyundai Trucks and Buses dealership. Email [email protected], look us up on our Facebook page: https://www.facebook.com/hyundaitrucksandbusesph/ or log on to https://hyundaitrucksandbusesph.com/ to know more of the features and latest offers on Hyundai commercial vehicles.