The Presa TBR (Truck and Bus Radial) is a radial tire lineup designed to maximize the performance of trucks and buses. Their specialized engineering and design help make trips safer and economical.
Trucks and buses need specially designed radial tires, with the cord arranged at an angle from the direction of travel. This design allows radial tires to handle greater speed, farther distance, and longer tread life. They also do a good job of gripping the road.
Getting the most out of an investment entails giving it what it needs to perform. When it comes to maximizing trucks and buses, it all comes down to where the rubber meets the road, literally.
The correct choice of tires for a truck or bus is a question of what the tire will be subjected to. Where passenger tires are designed only to carry people or light cargo, trucks and buses are expected to do so much more. That's why tires for trucks and buses have to be specifically made for the punishing load, long hours, and challenging terrain.
Specialty tires for trucks and buses are expected to do hard work for longer periods, withstanding rough conditions, extreme temperatures, and damage-causing debris from the rough roads that they are expected to handle. And because they're designed for trucks and buses, they carry heavier loads for those prolonged drives.
Presa TBR PR101
The Presa TBR PR101 is a practical all-arounder. It's versatile enough to be used on all axle positions on both highways and regular roads. For smart business owners who want to squeeze every ounce of performance from their light commercial vehicle, achieving the optimum position for maximum tire performance hinges on axle alignment. Five ribs and a solid shoulder deliver excellent stability and handling, while the center of the grooves is designed to eject out the stones to longer useful life. The tire compound also minimizes heat, extending the life of the casing and allowing the tire to be reused through regrooving and retreading.
Presa TBR PL909
Maneuverability is the strength of the Presa TBR PL909. Thanks to the curved design of the shoulder rib pattern, it gives the driver ample control and handling stability on the road, ensuring the safety of passengers and cargo. Enhancing this feature is the band made from an advanced compound that makes it incredibly resistant to the constant wear and tear that truck tires are subjected to, especially when traveling outside smooth city roads. It is more economical because of its excellent retreading capacity, making it the smart business owner's tire of choice.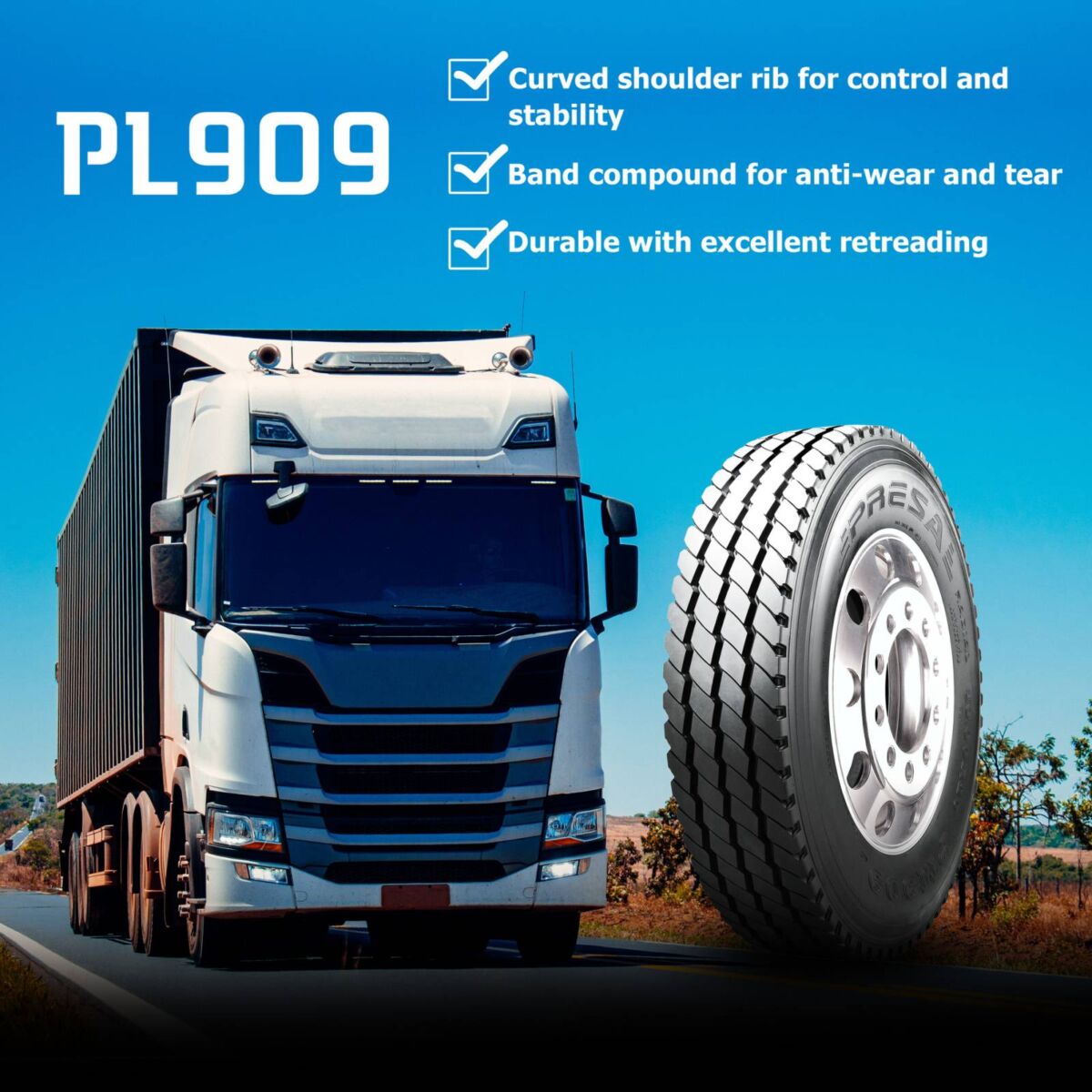 Presa TBR PD868
When your workhorse travels the rough roads and highways where it's uncertain whether it's going to face wet or dry conditions, there's the Presa TBR PD868. The tread on this truck tire is made from an engineered compound to deliver superior durability and traction suitable for rough conditions. The treads are deep, providing serious traction whether on wet or dry roads. A special belt construction helps it withstand cuts, punctures, and impacts, extending its casing life. The casing design and construction also ensure even wear on the tire.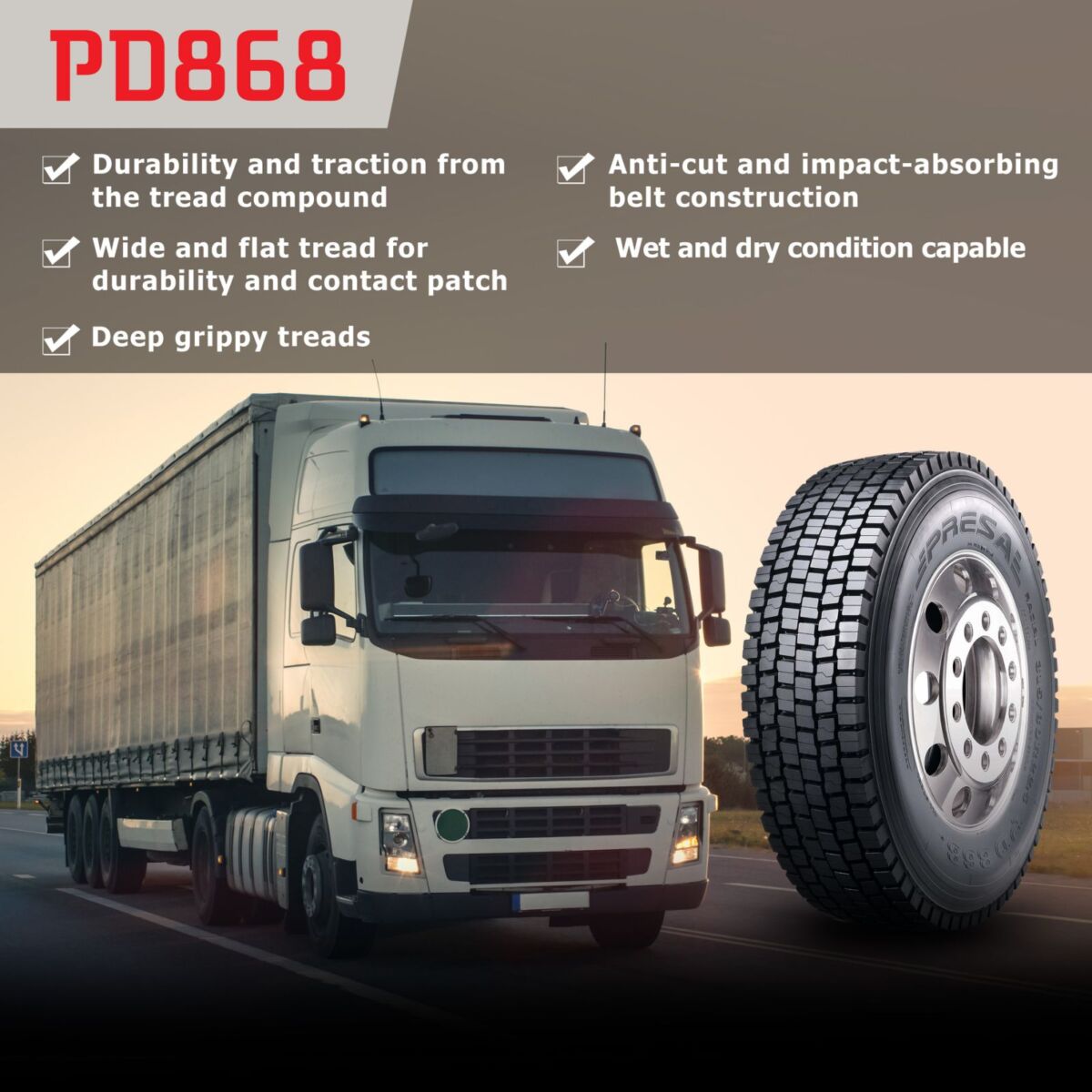 The right tires make all the difference and can spell whether the business will make a profit or incur losses. When your business depends on the reliability of your bus or truck, be sure to get the right tires.