If you haven't found the perfect commercial vehicle, cheer up! Because the Kia K2500 KARGA Plus Protect and KARGO Plus are here to support your business venture's transportation needs, plus more!
As the world adjusts to post-pandemic life, more and more business opportunities are opening up to aspiring entrepreneurs. Creative solutions to people's evolving demands are needed more than ever.
If you're one of the folks who grabbed the opportunity or perhaps you made one for yourself, you'd understand the importance of having an effective logistics and warehousing system for your business to run smoothly. Putting together the perfect team with the right people is one aspect, and so is having the right equipment. The latter is a key factor in making sure your day-to-day operations are functioning at an optimum level.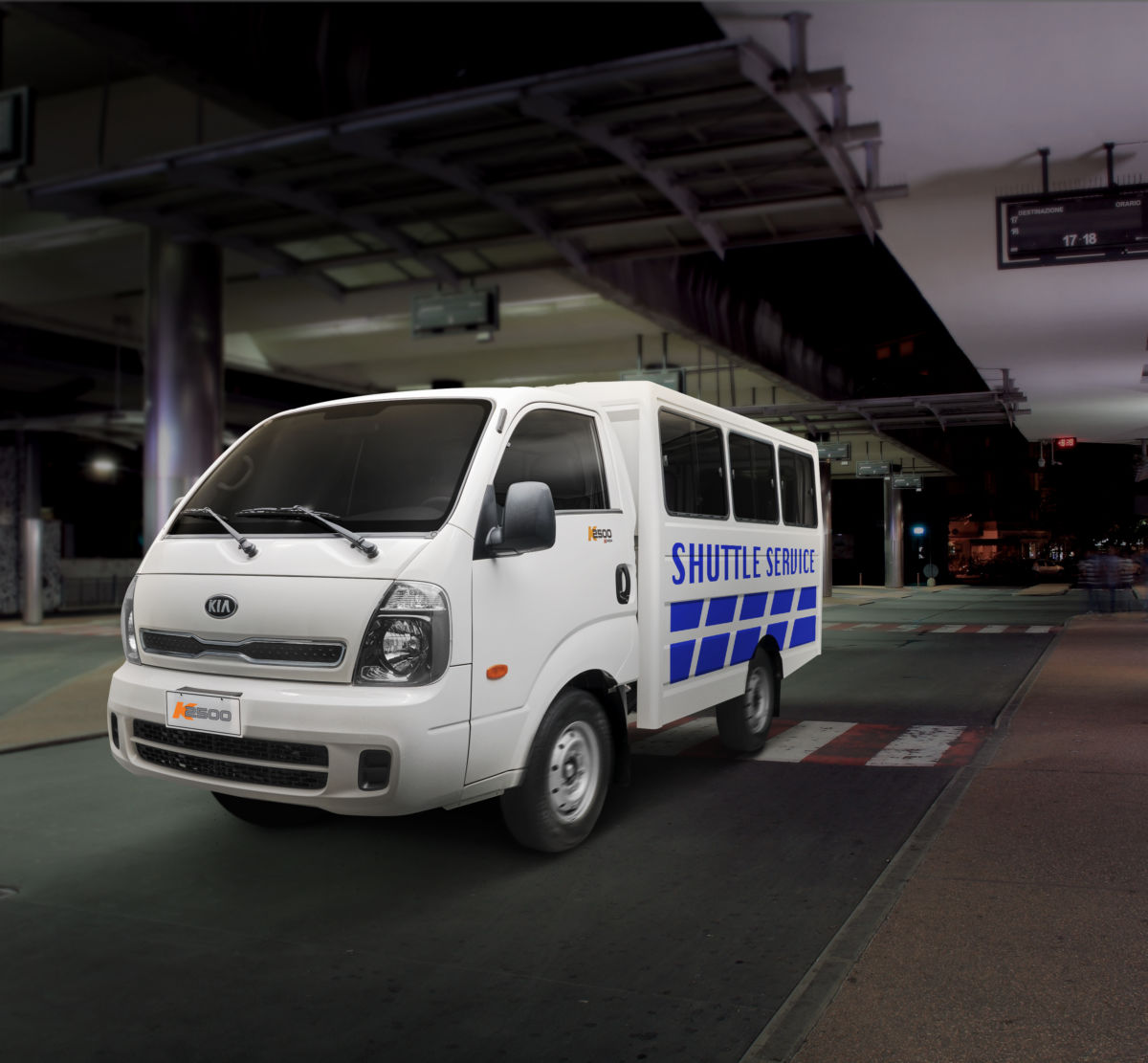 Despite several redesigns over a span of over 40 years, the Kia K2500 remains to be a dependable partner for small to medium-sized businesses as well as large enterprises. Part of this is because it offers a variety of models to suit different businesses, including those that started during these uncertain times. 
An example of a business started in the pandemic is professional moving services. With several companies shifting to a work-from-home setup, more and more people are moving out of their condos and back to their homes. This became an opportunity for full-service moving companies. And the Kia K2500 Single Cab & Chassis and Closed Van variants made packing, transporting, and other services related to relocation, an easier process for them.
Another business opportunity is the boom in home improvement projects, from simple DIYs to full renovations. The Kia K2500 Single and Double Cab Dropside are good choices for hardware and construction material hauling, and of course for plant suppliers (shoutout to the plantitas and plantitos!)
The Kia K2500 KARGA continues to be an ideal choice as a people hauler, especially for transporting frontliners and those in cleaning businesses. Finally, the Kia K2500 KARGO is ideal for delivery services of smaller businesses, such as laundrymats, water delivery stations, and food preparation companies.
Since September 2020, all Kia K2500 KARGA and KARGO units have been upgraded to KARGA Plus Protect and KARGO Plus. But what makes these two variants special? Here are three reasons why this commercial vehicle is not only dependable but also a dynamic partner.
Capacity to deliver
The Kia K2500 KARGA Plus Protect and KARGO Plus are ready to transport for your business, whether you're hauling goods or manpower. Take twice as much load with its high payload capacity of 1,235kg. Both models also have an additional leaf spring and a ground clearance of 54.5cm so you can traverse any road while ensuring your goods and services will safely arrive at their destination.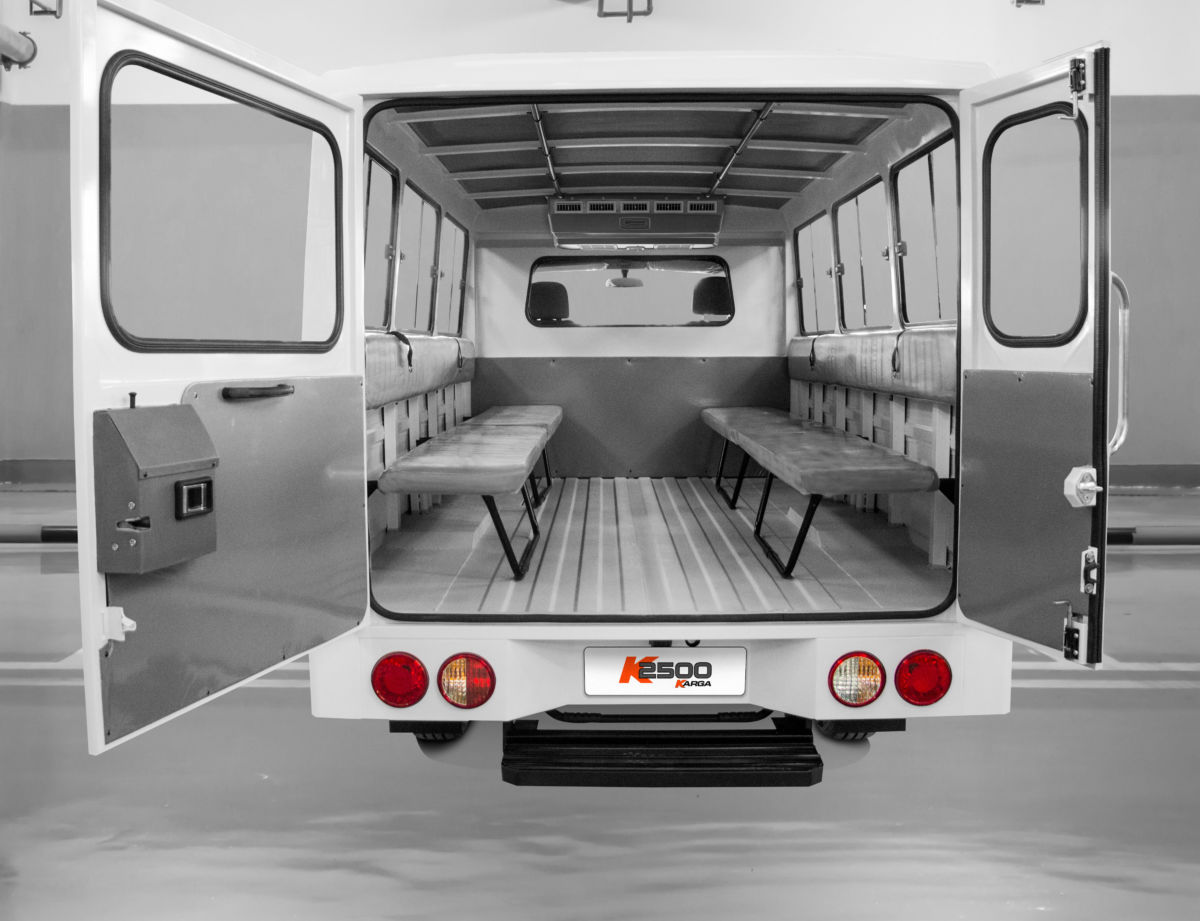 Speaking of destinations, both models are capable of going the extra mile, thanks to their powerful and fuel-efficient engines. Inside the Kia K2500 is a 2,497cc inter-cooled turbocharged engine capable of 130ps at 3,800rpm and 255Nm of torque at 1,500-3,500rpm, suitable for harsh road conditions and uphill climbs so you can take on more pick-ups or deliveries without worries.
Ready to go the (Social) Distance
Configured to follow social distancing protocols, the KARGA Plus Protect comes with durable 1.5mm PVC dividers that can withstand frequent disinfecting. These can also be easily removed when you have to do a more thorough cleaning of the vehicle so you can help decrease the spread of the coronavirus and keep both the driver and passengers protected. The dividers can fit any KARGA model and can be installed without any drilling or modification on the vehicle.
Do Business in Comfort
Deliveries can be taxing especially with our country's crazy traffic jams and warm weather. Thankfully the K2500 KARGA Plus Protect offers a more pleasant experience with its spacious and flexible interior that can fit up to 16 people comfortably (9 with social distancing protocols). It also comes with an infotainment system and a powerful rear aircon to make sure passengers feel at ease no matter how long the drive will take.
Now that you know more about this amazing commercial vehicle, that narrows it down to two choices. Are you saying yes or yes to the Kia K2500 Plus? Check out the SRPs of all the different variants below:
| | |
| --- | --- |
| Model | SRP |
| 4×4 Single Cab Dropside | PHP 1,010,000 |
| 4×2 KARGO Plus Front Aircon | PHP 1,025,000 |
| 4X2 KARGA Plus Protect Dual Aircon | PHP 1,165,000 |
| 4X4 Single Cab & Chassis | PHP 973,000 |
| 4X4 Double Cab Dropside | PHP 1,060,000 |
| 4X4 KARGO | PHP 1,135,000 |
| 4X4 KARGA Dual Aircon | PHP 1,280,000 |
Ready to equip your business with a high-quality transport fleet? Visit the nearest Kia dealership near you to get started soon. For more information about Kia Philippines, go to the official website at https://www.kia.com/ph/.