Yamaha Motor Philippines, Inc. recently held the "Making History Never Ends – The Filipino Pride Homecoming" event online, celebrating 2 Filipino icons that have brought pride to the Philippines.
Yamaha's own McKinley Kyle Paz is the first Filipino to compete in the FIM CEV Moto2 European Championship. He returns to the Philippines for a quick respite before racing in the last round of his campaign. After spending months with the VR46 Mastercamp Racing Team, Kyle showed significant development and kept up with the best young racers of the world who are all dreaming to be part of the MotoGP. By making history, he has engendered Filipino pride in each round he has raced in so far.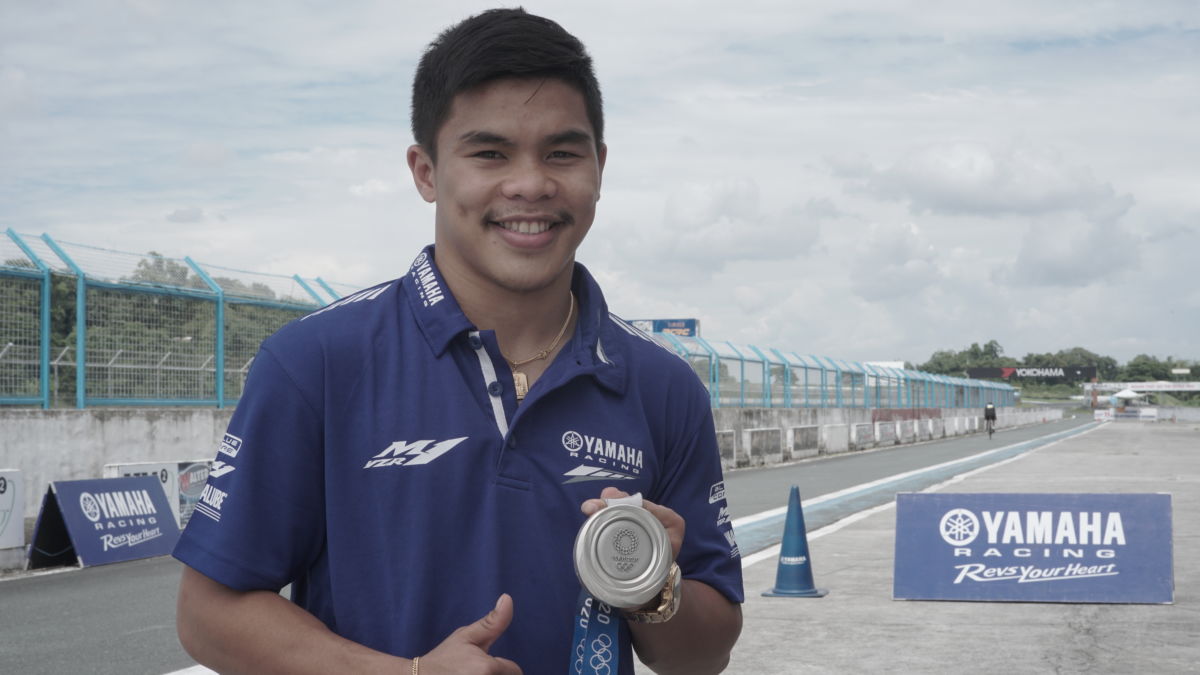 Also, part of this celebration of Filipino pride is Olympic Silver Medalist, Carlo Paalam. The boxer overcame challenges to stand out on the world stage after the historic run of the Philippine contingent in the recently concluded Tokyo Olympics. After his achievement, many of his dreams have come true, including owning his dream bike, the Yamaha YZF-R6.
The Yamaha YZF-R6 is a MotoGP racing machine powered by an ultra-sophisticated 599cc DOHC four-cylinder engine with state-of-the-art processor-controlled throttle technology and adjustable suction for optimum performance. It is equipped with 6 modes of traction control (TCS) as well as quick shift (QSS).
Yamaha also made sure Paalam was given basic safety riding skills for a big bike, as it is a leap from riding the Yamaha Sniper155 and moving up to a big bike like the Yamaha YZF-R6. To unlock the full potential of the motorcycle, he received exclusive training from Coach Joey Storm at the Clark Speedway. He was also given a special helmet that signifies his official entry into the Motorsports world.
These 2 athletes who have achieved so much this year will undoubtedly showcase more of their talent for years to come. And with every competition, they will surely embody Filipino pride in their achievements.