The competition in the automotive market gets fiercer as manufacturers continue to release vehicles that give the best features at price points that users are able to afford. More than ever, it has become a battle of
value–for– money, and carmakers are pushing the boundaries of what they can offer at different price points. Baic, a reasonably new entrant in the local automotive scene, has released the M20, an MPV that they hope will prove to be a great value proposition for buyers looking for their next vehicle.
DESIGN 3.5 / 5.0
That the M20 is an MPV is of little doubt. The tall stance, high roof, and roughly squared-off exterior gives that solid MPV vibe. It's not a bad-looking vehicle by any means, but it doesn't hide what it is, which is just fine by my book. The high, boxy appearance is mitigated by a gently curved roof, mirrored by accent lines along the MPV's midsection. It has hints of European design to it, and that actually works. You even get a roof rack, to help you haul items with no sweat. The Baic has 14-inch wheels, which again suits it just fine.
Inside, the M20 is a little Spartan. With copious use of hard plastic, it's not the most luxurious interior out there, but it gets the job done nicely. There are three rows of seats, enough for seven to be seated with reasonable comfort.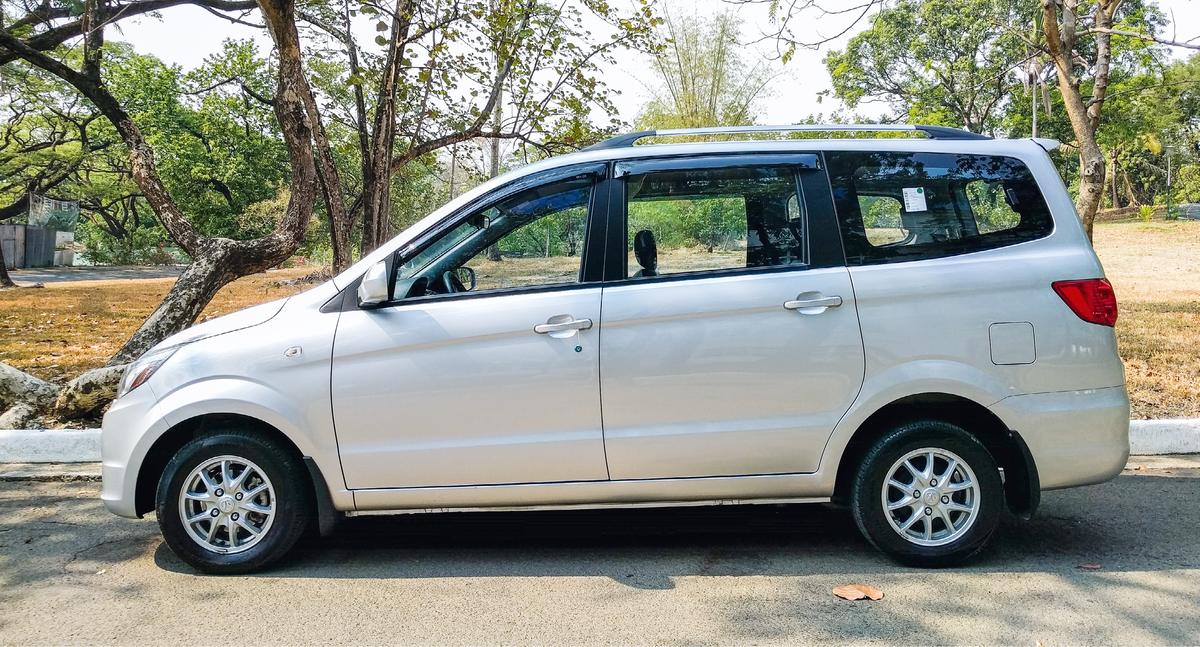 HARDWARE 4.0 / 5.0
The M20 is an interesting mix of simple and premium. The interior isn't exactly anything to write home about, which is at par with other vehicles in its price point. Everything works, and is where it should be, and it feels solid. You do, however get a lot of extras, not the least of which is a large, LCD touchscreen, with built-in GPS, Bluetooth, USB, and SD card compatibility. This feeds audio to a six-speaker system that you can tune via digital equalizer, so everyone gets the whole entertainment experience, even on the road. Dual-zone air-conditioning makes sure nobody is left out, and power windows and mirrors give you even more value.
The M20 is powered by a 1.5L engine that gives a maximum of 106 HP at 6,000 rpm, and 106 lb-ft of torque at about the 3,000 mark. This is mated with a five-speed, easy-shifting transmission that's easy on the driver, even in our terribly city traffic.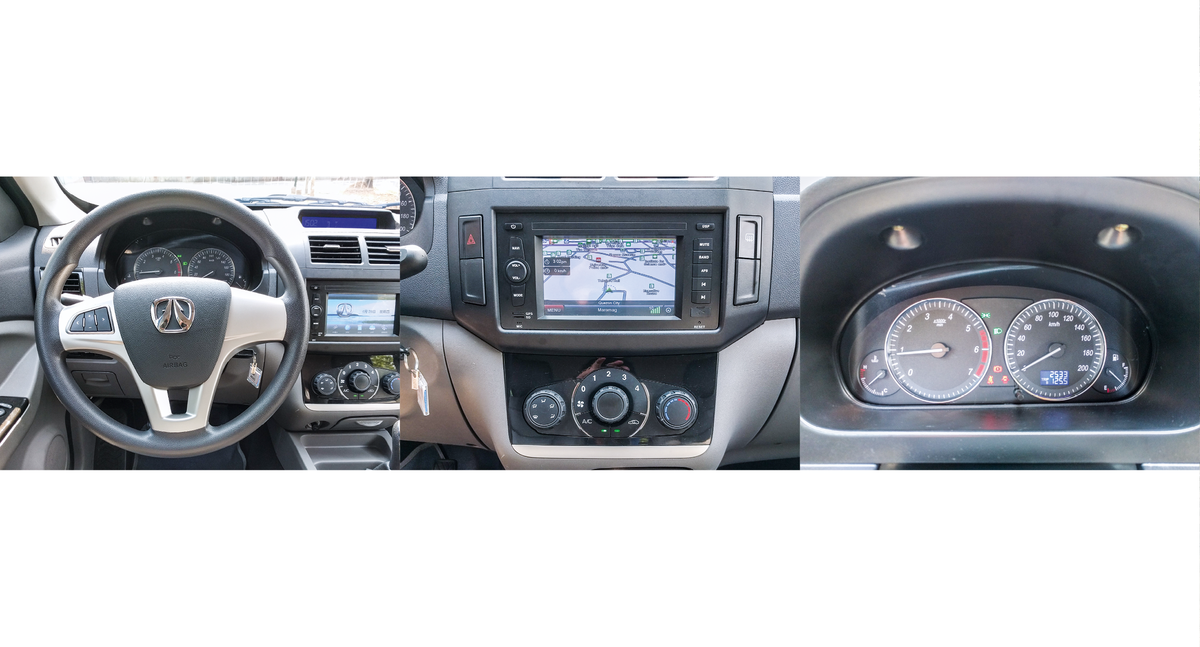 USER EXPERIENCE 3.5 / 5.0
The Baic M20 was a surprising ride. It appears completely unassuming at first glance without any flash to it, but take it out, and you'll find it's a car that'll happily chug along, and give you a nice, comfortable ride.
There's more than enough room in the M20 to seat a large family comfortably. There were a few instances we had to transport five people in the vehicle, with the rearmost row given up for cargo. People seated in the first row had no complaints. Each one had enough room, the A/C could reach all of them, and overall, it was a very pleasant ride. The suspension on the MPV is soft, but when loaded up with people, it smooths out very nicely. Fewer people give it a bouncy ride, but one that remains comfortable nonetheless. While the one loaned to us didn't have it yet, we were informed that future configurations of this model will have a captain's seat, for even greater comfort for the driver.
Driving the M20 was actually just as pleasant as being a passenger. The view afforded by being so high off the ground was great, and allowed a commanding view of the road, though I did notice larger than normal blind spots caused by the A pillar. The combination of the seating position and thickness of the A pillar seem to contribute to this phenomenon. It's not a major problem, but one that is present just the same. Shifting, which is always a problem particularly in traffic, isn't all that bad on the M20. The clutch is light, though particularly deep, so you have to make sure you get it all the way through its travel before you try and shift, otherwise there's a chance it will stick.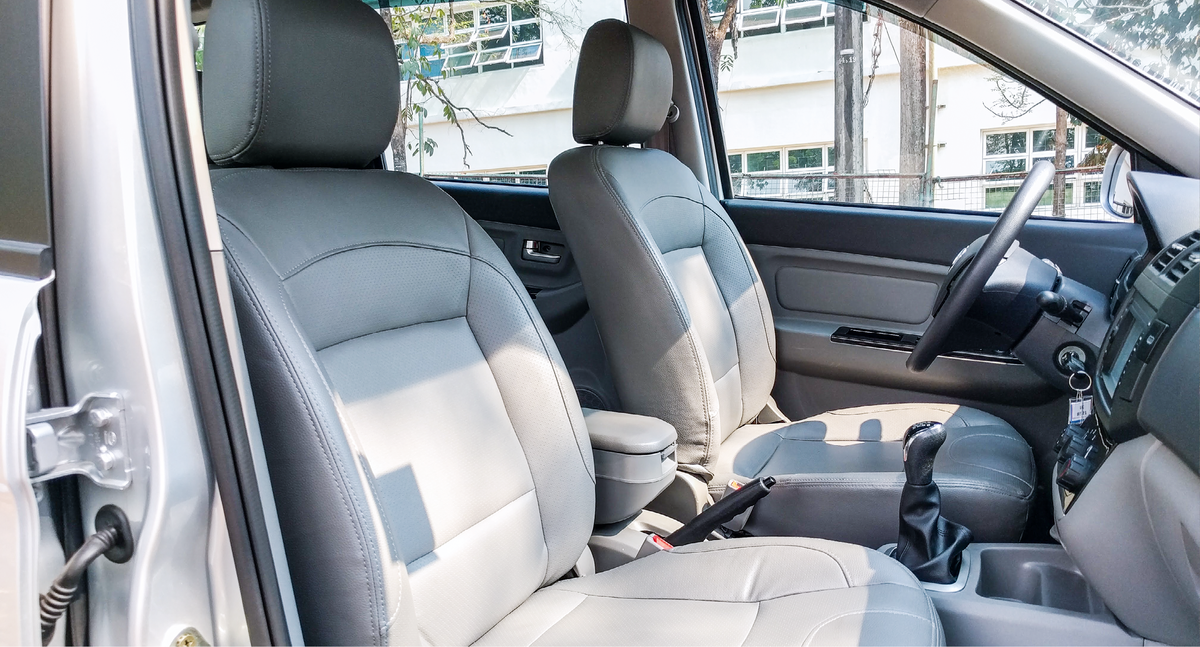 Helping ease the burden of city traffic was the vehicle's infotainment system. With Bluetooth connectivity, and a touchscreen interface, it made getting through traffic just a little more bearable. Music streaming through the Baic's audio system, along with controls on the steering wheel, and GPS make for a handy way to circumvent traffic, while remaining entertained.
Fuel economy on the M20 was satisfactory. With a little early shifting, and judicious use of the accelerator, I was able to squeeze out about 10 km/l. Even then, whenever I needed a little extra push, the 1.5L engine was more than happy to oblige, pushing past 100 on several occasions, though at that speed, you really feel the shake of high-speed.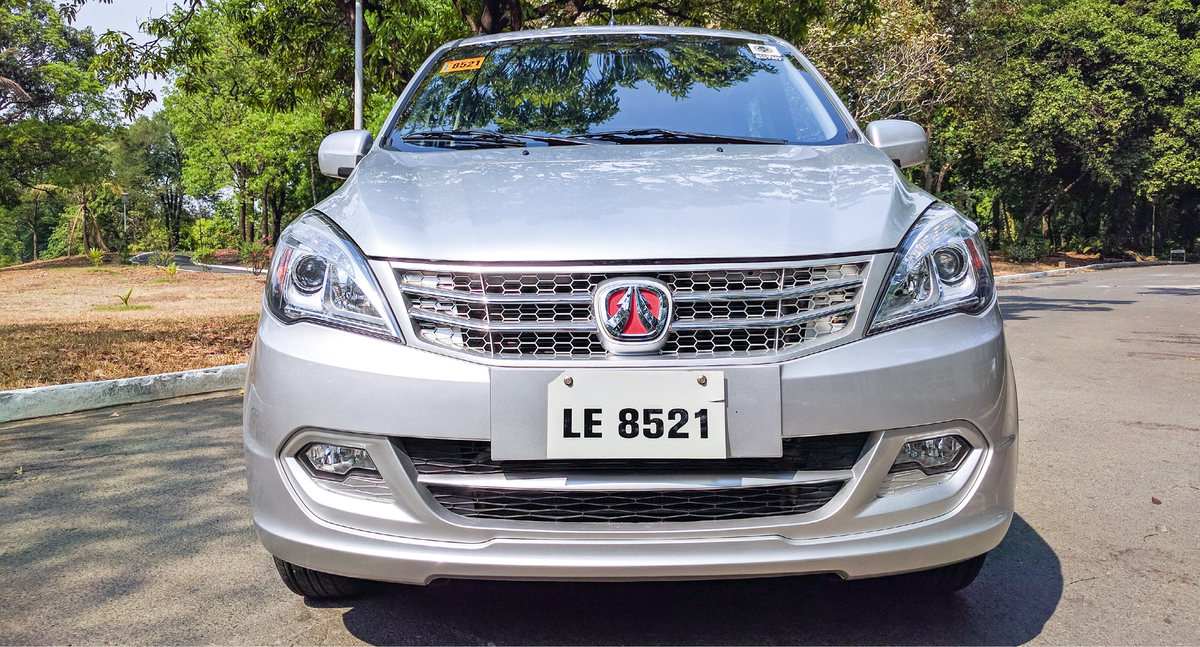 VALUE 4.0 / 5.0
At well over PHP 600,000, the Baic M20 in its top trim is going to give other vehicles a run for their money. While it's not the most premium in terms of the interior, it knows its strong points, and runs them well. Built like a tank, roomy, comfortable, and with surprising creature comforts, the M20 was a car I ended up really liking.
What's Hot:
Infotainment/GPS head unit
Roomy
Aggressively priced
What's Not:
Interior is a little bare
Feels shaky at higher speeds
Bottomline:
For what you get and how it performs, it's amazing how the price is as low as it is. It's more than worth looking into.
Also published in GADGETS MAGAZINE June 2016 issue
Words and photos by Ren Alcantara