There was some rather bulky stuff that I needed to move, so when Mitsubishi sent over a Strada test unit, I was ready to take it through its paces.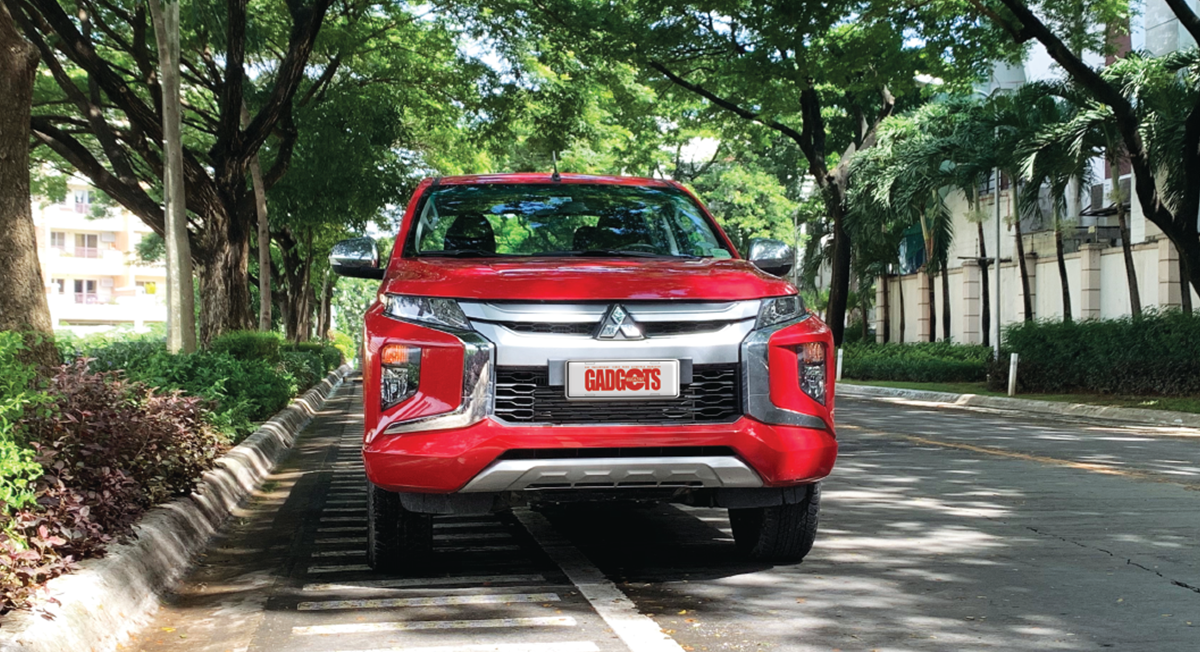 DESIGN – 4/5
Adopting the dynamic shield concept fascia, the refreshed Strada exudes a stronger and more powerful stance. The halogen headlights and daytime running lights set in chrome enhance the radiator grill while the body color bumper with integrated turn signal lights and foglights all add up to a bold, attention-getting facade.
Dimension-wise, the Strada is a tad shorter than other pickups, thanks to clever J-design engineering that shortened the wheelbase for better maneuverability, while still maximizing interior space. The 2+3 seating configuration provides comfortable seating and legroom for all passengers. The 1,520 mm long by 1,470 mm wide truck bed, on the other hand, has more than enough room for loading bulky and odd-sized cargo like a tall refrigerator, a motorcycle or two, etc.
Being a lower-end variant, the Strada GLX AT rides on 17-inch alloy wheels and 245/65/R17 tires.
EQUIPMENT – 4/5
The Strada GLX Plus AT is powered by a 2.4L DOHC turbo-charged clean diesel engine that outputs maximum power of 181 PS at 3,500 rpm and torque of up to 430 Nm at 2,500 rpm. It's a rear-wheel drive with a 6-speed automatic transmission. The suspension system consists of front double wishbones with coil springs for passenger comfort, and rear leaf springs for cargo-carrying capacity. Brakes are discs in front and drums at the rear. Safety features for the Strada GLX Plus variant include driver and passenger airbags, anti-lock brakes with electronic brake force distribution, brake assist, stability control, traction control, and hill start assist.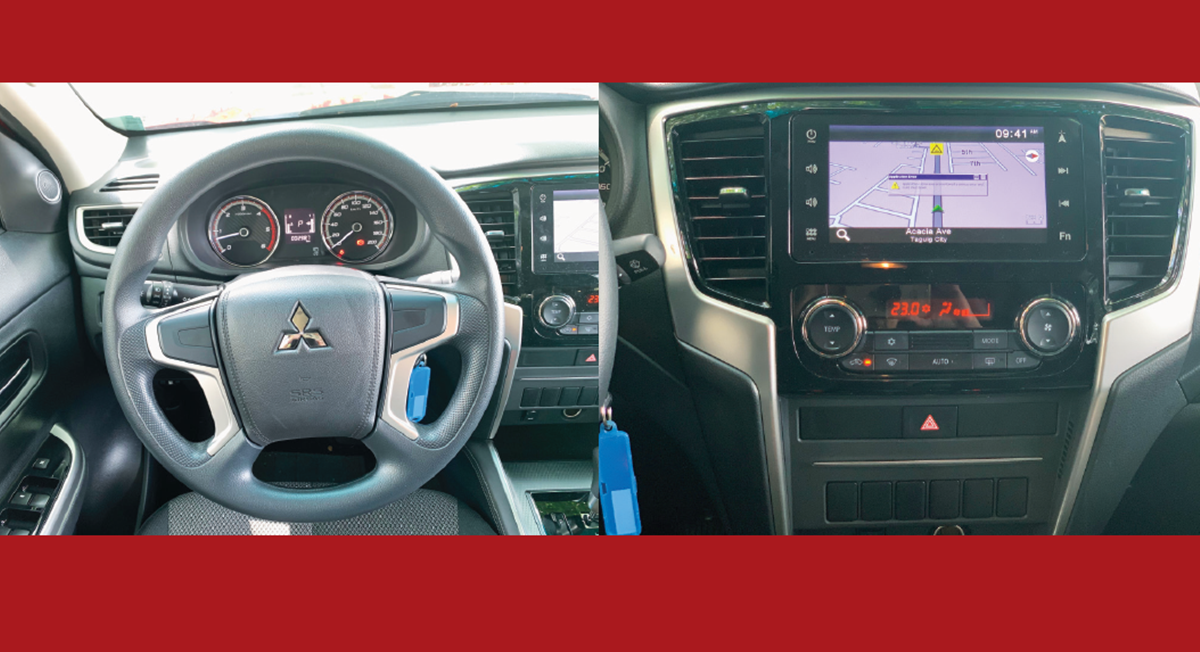 USER EXPERIENCE – 4/5
Most noticeable about the Strada is its responsive power, which definitely outclasses other pickups in its category. Despite being a truck, it is easy to drive even in stop-go traffic, and didn't feel unwieldy or ponderous. For those who want the best of both worlds—the convenience of an automatic and the performance driving feel of a manual—the GLX Plus AT has a gated shifter with sport mode for manual control.
Getting into the driver's seat, I found the seating position too low which, absent a seat height adjuster, I just had to get used to. I would have wanted to sit higher and more upright, given that I wasn't in a sedan. Driving solo, or even with a front passenger, the Strada felt a tad bouncy, but I guess this was to be expected as the suspensions are tuned for heavier loads.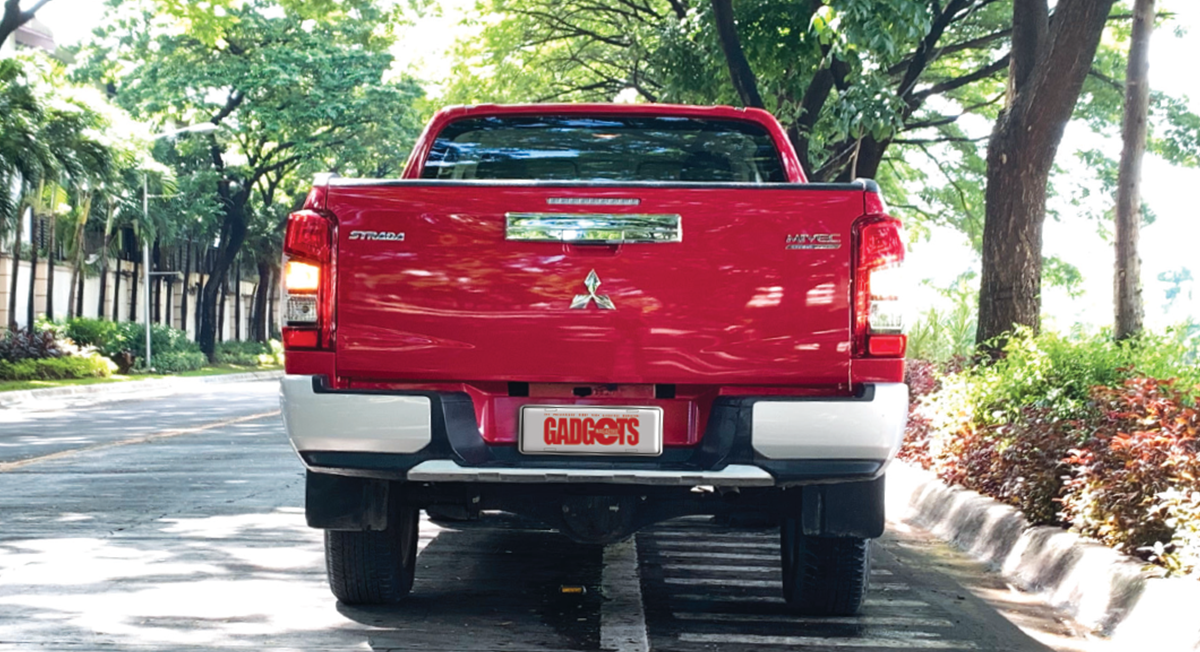 A premium feature is the automatic climate control system with rear vents for optimum passenger comfort. The reverse camera is well-placed, giving a wide-angle view of the area you are backing into, ensuring that there are no obstructions or other hazards, especially at your blind spots.
The infotainment system has an AM/FM radio; aux-in, USB, iPod, and Bluetooth connectivity; as well as a navigation system that I found buggy. With Waze or Google Maps now more accurate with real-time traffic information, built-in navigation seems redundant. Overall, though, the 4-speaker system delivered adequate audio quality for an enjoyable listening experience.
VALUE – 4/5
The Mitsubishi Strada GLX Plus AT is priced at PHP 1,240,000 — reasonable for its trim level. Backed by a 3-year or 100,000-km warranty, and the Strada reputation as a reliable workhorse, one is undoubtedly getting good value for money here.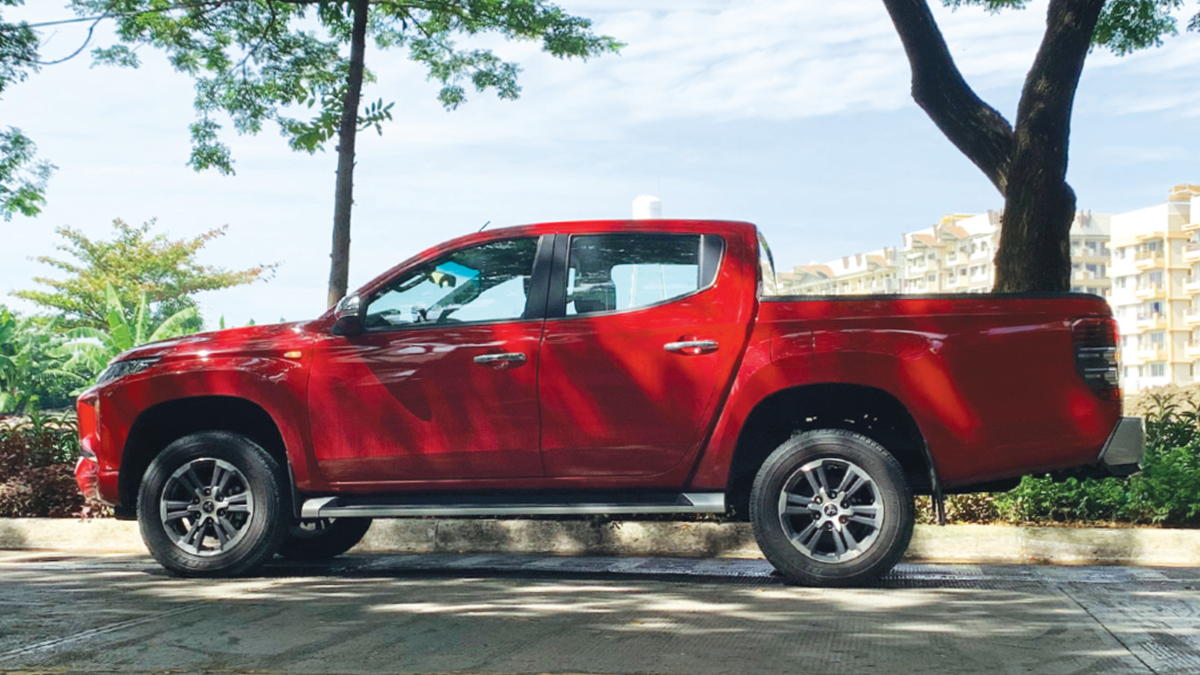 What's Hot:
-Powerful engine
-Easy to drive
What's Not:
-A little bouncy when not loaded
-The navigation system is not very useful
Bottomline:
No wonder the Strada is among the topselling pick-ups
Reviewed and photos by Maribelle Alba
Also published in GADGETS MAGAZINE September 2019 Issue