Once a year, go somewhere you have never been before. This saying by the Dalai Lama is a staple on everyone's New Year's resolutions list, and for good reason. Traveling is one of the best ways to get away from the humdrum of everyday life and come back refreshed. In the Philippines where there are over 7,000 islands, options for the weary and those eager to discover abound. While visiting each would be a near-impossible quest, there are plenty of amazing places that are easy to get to without the need to cross seas. Central Luzon is a good place to start, and we might just have the best destination for you!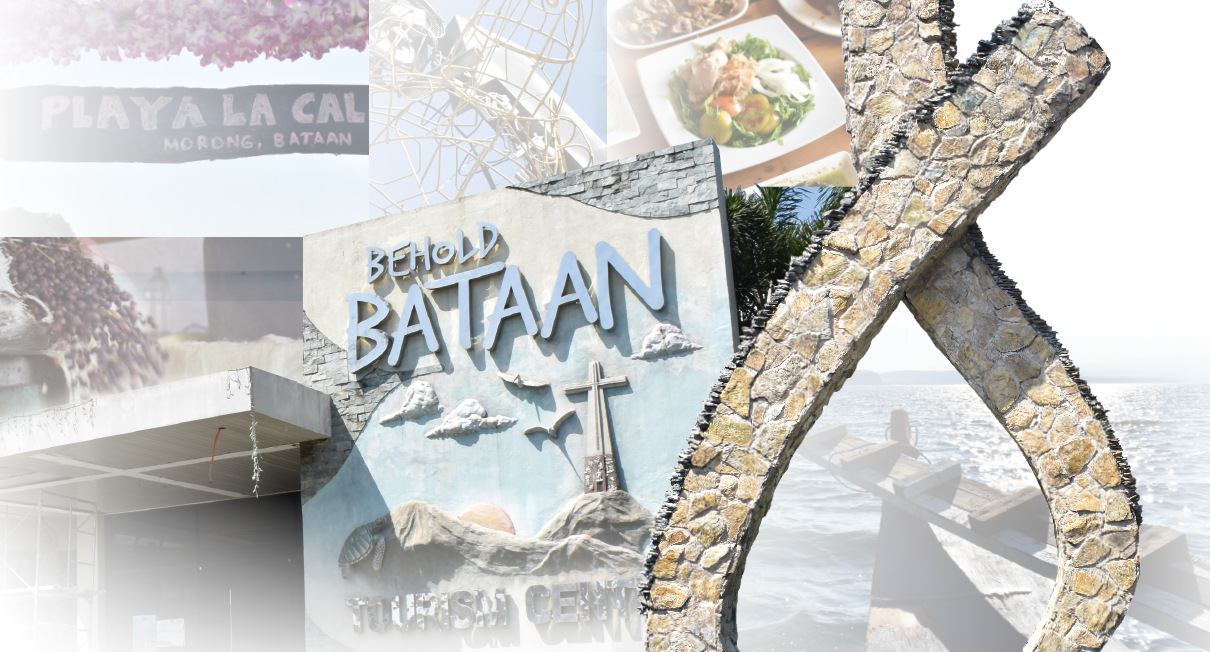 Bataan is the epitome of the saying 'opportunity standing right in front of you' in that it is a getaway approximately just two and a half hours away from Manila, in Central Luzon. The province is a majestic destination that brings together history, nature, and culture, but gets eclipsed by the usual tourist destinations like Boracay and Palawan. Bataan may not be as famous as the aforementioned tourist hotspots in Visayas, but the province has a lot more to offer than meets the eye.
In history textbooks, Bataan is known as one of the last bastions of the combined Filipino and American forces against Japanese aggression. While the province's World War II past takes front and center, Bataan as a peninsula is also peppered with majestic views of landscapes and beaches that are boon to different types of tourists.
Beyond preserved historic landmarks that remember and honor gallant WWII heroes, the province boasts attractions that cater to all types of interests. For those chasing the sun and sand, picturesque resorts await in the municipalities of Morong, Bagac, and Mariveles. And as these towns are flanked by sea, visitors can expect quality seafood at town markets for a fraction of the price in Manila.
When looking to get in touch with your spirituality, Bataan is a must-visit province. Baroque-style churches are in plentiful supply and stand as reminders of our Spanish history. Bataan presents itself as the perfect place to go on a pilgrimage, such as Visita Iglesia during the lenten season.
After exploring the province's wonderful sites, tending to a rumbling stomach is the best way to cap off the journey. Bataan has many food choices from fusion, local, foreign cuisine—whatever you're after, you'll probably find it here.
There are various ways to get to Bataan. The easiest way from Manila is to board a bus bound for Balanga. Travellers who prefer going by car can take the NLEX or SCTEX for a quick, worry-free drive. There is also a fairly new way to travel to the province. A ferry can take you to Orion, Bataan from the Esplanade Seaside Terminal near the Mall of Asia in about 50 minutes. From there, visitors can take shuttle services to their desired destination.
For visitors with no set itinerary and are looking to know more about the province more intimately, they can stop by the Bataan Tourism Center just along the highway of Balanga. There, officers can arrange tours for them or provide them a set of destinations that suit their desired trip. A one-stop shop, the center features a life-sized diorama of the WWII, varied goods from the province's many municipalities, as well as a more pleasing look with renovations underway.
Now that we have your attention, expect more exciting reads about the province as you leaf through the pages. Sit back, we're going for a ride.
Words by Mia Carisse Barrientos
Also published in GADGETS MAGAZINE April 2019