Tourist Visa requirements
For first time applicants, you need to prepare the following documents:
1. Completed Japan Visa Form
2. Philippine Passport that is more than 6 months from expiration date from your intended date of return to the Philippines; 2×2 in photo (4.5cm x 4.5cm)
3. Birth Certificate that has been issued by the Philippine Statistics Authority within the past 6 months; if married, you also need to submit a PSA copy of your Marriage Certificate.
4. Day-to-day schedule or itinerary while in Japan
5. Clear photocopy of your Income Tax Return or BIR Form 1700, 1701 or 2316;
6. Bank Certificate showing that you have enough funds covering your travel expenses.
As a tourist, getting to Japan is now easier and less expensive. Discounted airfares are frequently offered by many of the local and international airlines and can be availed of through promos from the various credit card companies.
In addition to the lower airfare, getting a tourist visa is a lot simpler—you don't even have to make an appearance at the Japanese Embassy.
As indicated in the visa requirements, you don't have to submit a copy of your airline or hotel booking. The day-to-day schedule and itinerary in Japan can just be your general plan of the daily activity while in Japan. For example, on certain days you can just indicate that you want to explore a particular district of Tokyo plan to go on a day trip to nearby areas, or transfer to another location.
Visa processing usually takes up to 10 working days, so it is advisable to process your visa at least a month before your intended date of departure.
Gadgets and devices
Your smartphone and power bank is essential, especially if you plan to take lots of photos and use your phone for navigation.
A mobile Wi-Fi device such as Pokefi, which offers unlimited usage for USD 3/day, is probably the best option to have web access. It is offered in PAL international flights for USD 127.
A second option is to rent a mobile Wi-Fi device from Japan Wireless and have the device delivered to your hotel or at the airport. Average rental is a little more than JPY 5000+ for 1-4 days rental or about JPY 7000 for 7 days, with the option for an extra powerbank. This will be more reliable and a bit cheaper than turning on data roaming on your phone.
A small folding umbrella will be useful as protection from the scorching heat or rain. Make this one of your first purchases as the Japanese make sturdy, light, and small umbrellas enough to fit your handbag.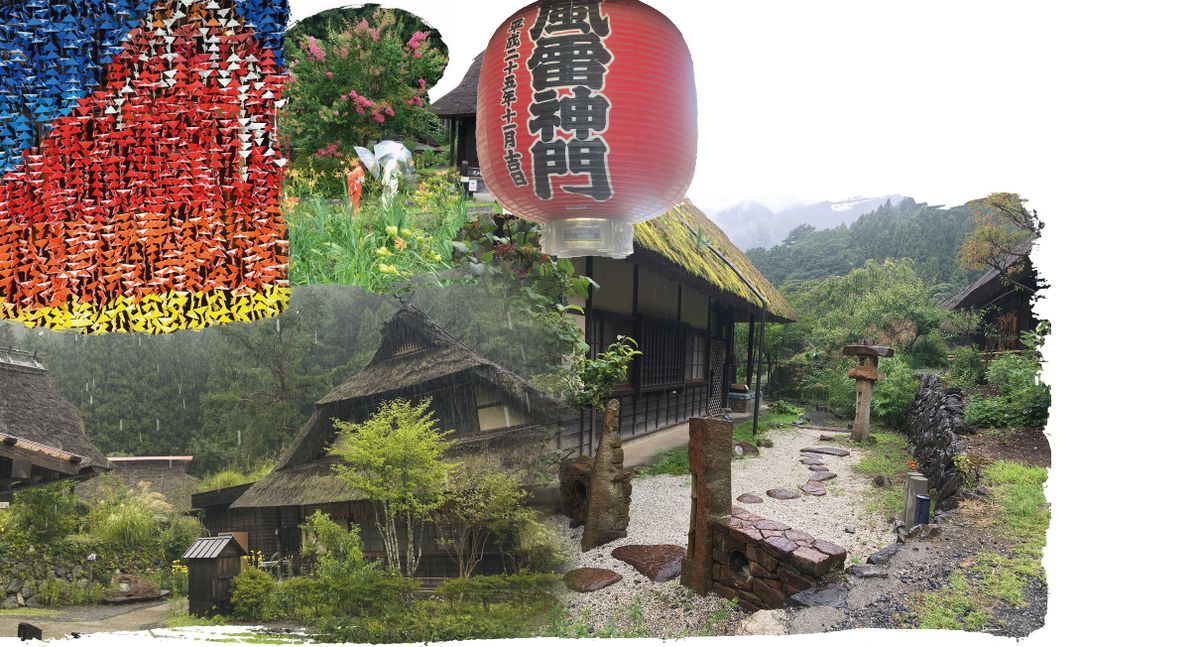 Accomodation
Downtown Tokyo accommodation – even through Airbnb can be quite expensive. If you are arriving at Narita Airport on an evening flight, it might be more practical to stay at a hotel in the Narita area for the night and go to Tokyo early the following day. Narita area hotels offer free airport shuttles and are a lot cheaper at about USD 75 per night for a room that can accommodate two persons or about USD 110 for quadruple sharing. You may also want to check-in to the same hotel on the night before your departure if you have an early morning flight.
Downtown Tokyo hotels can be very expensive. A good alternative is to stay at an Airbnb. The best location is to find a place near Shinjuku Station. If you stay in this area, you will have access from all the trains and subways, as well as the airport bus limousine and the expressway buses for day trips to nearby locations outside of Tokyo. If you plan to do some shopping, there are several department stores adjacent to the station where you have a wide selection of items from designer brands to discount stores.
There are many Airbnb homes in this area. Depending on your budget, you can stay in an entire apartment, get a room in a local home, or spend the night at an inn with Japanese style rooms. A room in the Shinjuku area can cost from about JPY 18000 or higher per night for four persons.Japanese homes are smaller though—a whole apartment could be just the size of a regular hotel room (about 25sqm) and many of the cheaper accommodations usually have shared bathrooms and toilets.
Transportation
The Narita Express may be faster, but the Airport Limousine Bus is a more convenient, less expensive way to transfer from the airport to Shinjuku. If you are traveling with a companion, you can save by purchasing a multiple voucher which includes 4 tickets for JPY 8000 that can be used for roundtrip airport transfers. A regular one-way ticket costs JPY 3100, so you saving JPY 1100 per trip or a total of JPY 4400. The bus trip takes about an hour and a half or two depending on traffic, versus less than an hour if you take the train, but the nice thing about it is that there is a team on hand to assist you with loading and unloading your luggage.
To get around the Tokyo area, get a PASMO or SUICA card. Also known as IC cards, both work the same way: the only difference is that you can get the PASMO card at the airport and you can redeem the balance at the airport when you surrender it at the end of your trip. You can get a SUICA card at a JR Station, reload it together with PASMO cards at the same machines, use them to ride trains, subways, metros, and buses as well as pay for lockers and buy snacks and drinks from vending machines.
A single journey ticket within the Tokyo area can cost anywhere from JPY 160 to JPY 400 depending on the distance you travel. Drinks from vending machines also cost around JPY 200 on average. So for a 5-day stay in the Tokyo area, about JPY 4000 load would be enough, JPY 5000 if you intend to use storage lockers at the station during your trip.
Tokyo is a big metropolis and a week is not really enough to see all of the sights. A day trip outside of Tokyo, particularly Kawaguchiko to see Mt. Fuji can be a refreshing and leisurely break from the hectic Tokyo scene.
Again, taking the bus is longer but cheaper. It is recommended that you purchase your ticket early so you can have seat reservation. A roundtrip bus ticket costs around JPY 3500. You may buy your ticket at the expressway bus station or online at www.highwaybus.com.
When you get to the Kawaguchiko station, you can purchase a 2-day Retrobus Pass that will take you around the five-lakes area, sort of like a hop-on hop-off bus. You can choose which stops you want to get down. Buses stop by each station at 15-30 minute intervals.
Activities and food trips
Japan has such distinct cuisine that you must not miss. A normal meal could cost anywhere from JPY 1000 to JPY 2000 per person. It could go higher if you eat at more expensive restaurants.
One way to save is to buy take-out food at the deli, grocery, or convenience shops. A meal from 7-11 can cost less than JPY 1000. You may also want to check out the deli at the basement of Takashimaya Times Square for delicious take-aways.
If you decide to go to the Kawaguchiko area, you must try the Houtou Noodles which is distinct to the area. You must also go at least once to the conveyor belt sushi places around Tokyo. Depending on how much you eat, a meal can cost from JPY 1500 to 2000 per person. Each small plate can range from JPY 100 to JPY 500 depending on the plate color, and the waiter just counts the number of plates when you check out.
Set meals in restaurants are also reasonably priced and a great way to try the local fare. An average set meal costs around JPY 2000.
While in Japan, try one of the Airbnb experiences posted by the locals. It is a good way to meet other visitors to Japan as well as interact with strangers. The Sushi Kabuki Night experience hosted by Kaori on Airbnb is especially good. The two and a half hour activity is well worth the JPY 5000 price: you get to explore the Taito City neighborhood, eat a good sushi meal that you prepare, and learn about Kabuki.
Starting from the meet-up at Ueno Station, she points out places of interest in the neighborhood during the short walk to her apartment. Once there, she demonstrates and teaches how real Sushi is prepared, and offers a wide array of different kinds of Sushi from different parts of Japan. Wrapping up the evening, she starts with an interesting part of her life by showing short videos of Kabuki Theater.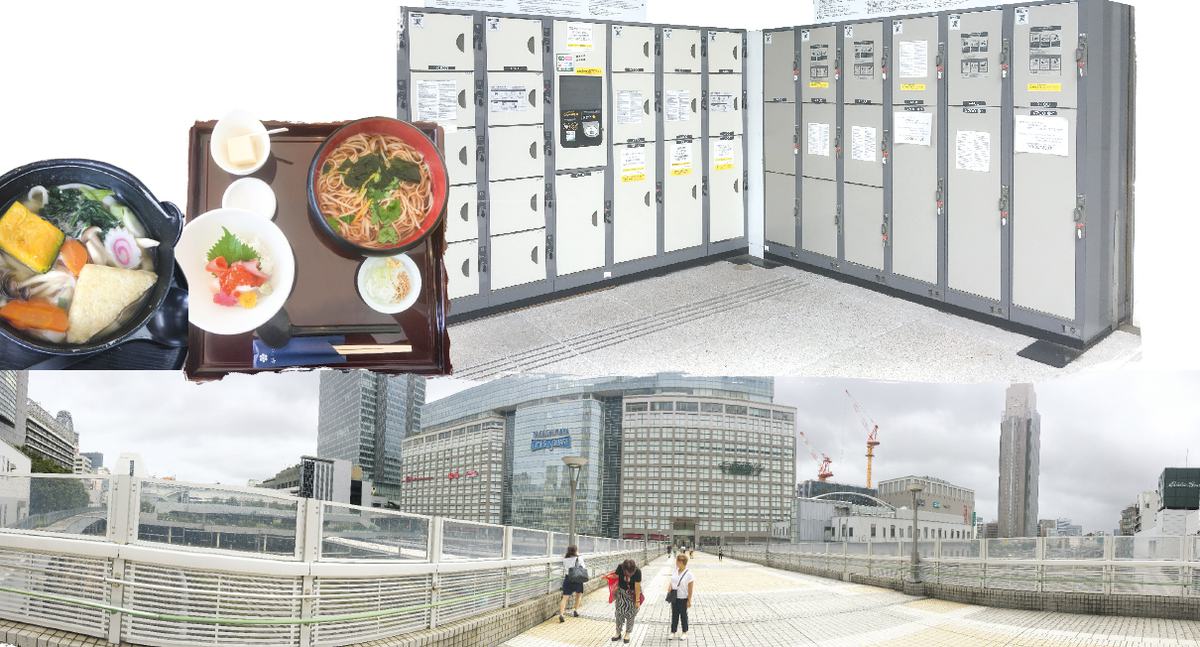 Shopping and storage lockers
Most shopping centers in Japan offer duty-free shopping if you buy more than JPY 5000. Most stores allow you to shop as usual and process your tax refund before you leave the store. You must have your passport if you plan to do any duty-free shopping.
Should you do a lot of shopping for the day around Shinjuku station, you might want to consider getting a locker to store your purchases. A small locker costs JPY 300, while medium and large lockers cost JPY 400-500 and JPY 700 respectively. Lockers are paid either by using the IC card by JPY 100 coins.
The lockers are single-use for each payment. Available lockers are open, so you can put in your things inside and once you've dropped the required amount of coins, you can turn the lock and take out the key. To claim your things, insert the key and open the locker. Once opened you will need to pay the required amount again if you want to close the locker as the key cannot be turned or without payment.
Lockers that use the IC cards are also open when available. After you put your items and turn the lock, you pay by tapping the IC card on the display console. If you don't have enough balance on your smart card, the locker automatically unlocks after a few minutes. Once locked, you will need the same IC card to open the locker. It works the same way as the coin lockers – you need to pay every time you want to lock it.
Lockers are also a practical way of storing your luggage if you arrive early and cannot check-in to your accommodation yet, or after checkout on your last day, especially if you plan to do other activities before going to the airport. Just make sure that you get to the lockers early because they are in high demand after 10AM.
Overall experience
Japan is one of the best tourist destination for first-time travelers. Although a bit more expensive than other Asian countries, the people are super polite and helpful, their facilities are very clean and neat, and it is a very safe place to travel. If you like Japanese food, you will almost certainly find everything delicious.
Just one caveat—prepare your feet for a long-distance walk.
Words and photos by Presy Alba
Art by Jael Mendoza
Also published in GADGETS MAGAZINE October 2018 Issue