About an hour away from San Fernando is the town of Luna which was once called Namacpacan or "one who feeds."
The town was called Namacpacan because it used to provide food and lodging for passing travellers during the early years of the Spanish colonial period. It was later renamed Luna to commemorate national heroes, the Luna brothers, General Antonio and painter and propagandist Juan.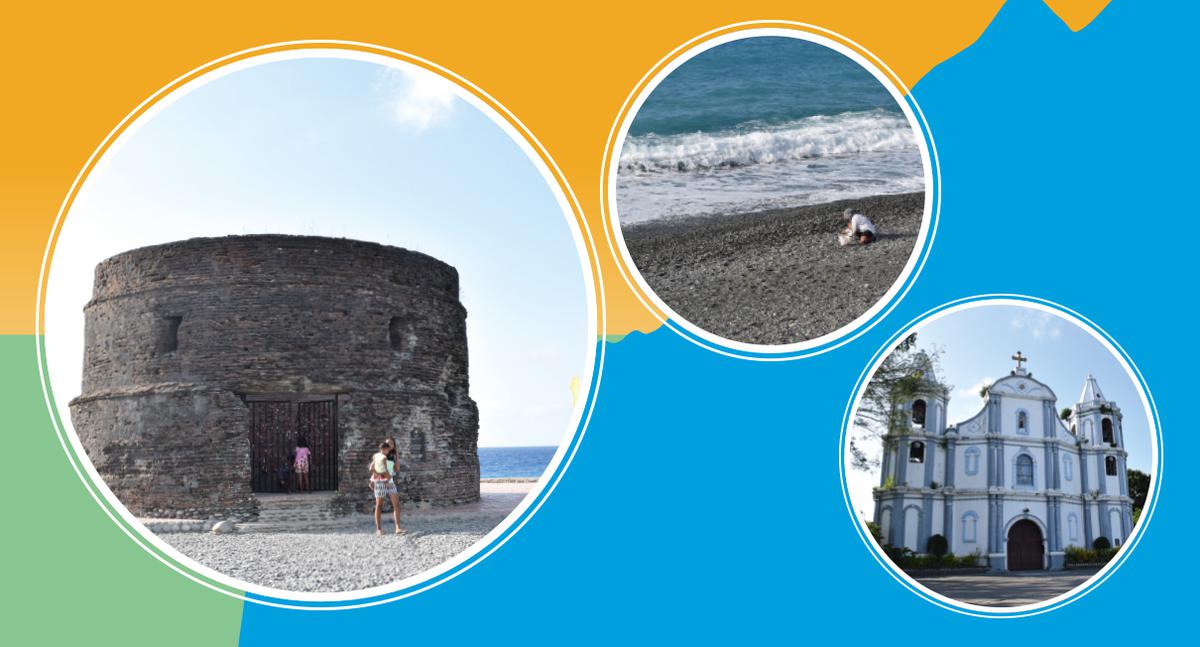 The town is home of the miraculous Our Lady of Namacpacan. Legend has it that the statue of the Lady of Namacpacan was just en route to another town and those in charge of transporting it got tired and decided to stay in Luna to rest up. The visitors were treated well by the locals—so much so that as they were about to leave, they discovered that the statue was too heavy to carry as if it wanted to stay in Luna.
The image is now kept in the Church of the Lady of Namacpacan in the center of town which actively serves as the town's primary place of worship. Another myth suggests that the statute walks at night because in early morning, people find her feet soaking wet like it went for a dip in the nearby beach.
The town's pebble beach is one of the country's most unique beaches as the entire shore is filled with smooth, round stones. The abundance of pebbles has been a source of livelihood for many in the town to be sold for construction or to be crafted into various items including artwork.
Situated on the pebble beach is the newly-restored Baluarte watch tower which served as a defensive structure and post for sentries during Spanish rule.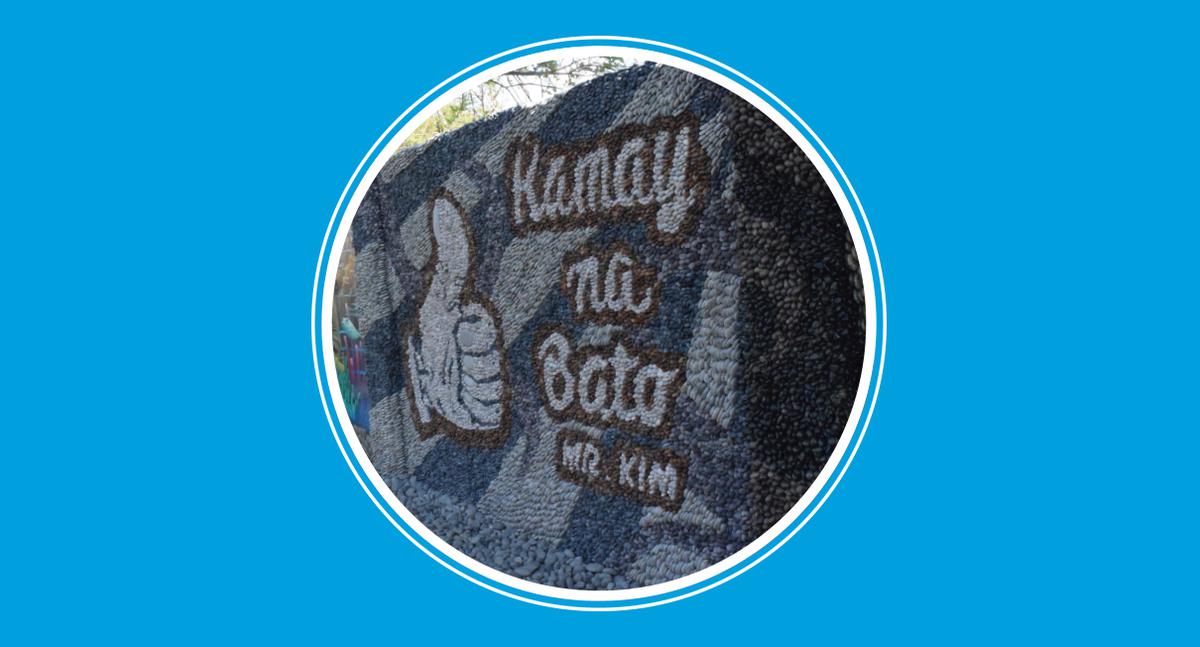 Kamay na Bato Art Museum
The sleepy town of Luna is a great place for an artistic mind to find clarity and inspiration in tranquility. The cascading waves whispering under the hum of everyday town life and the unique natural features of the area can serve as a catalyst for deep thought. There is no wonder it gave birth to one of our country's greatest artists, Juan Luna.
And not only does the town of Luna create artists, it also adopts them. Such is the case for the prolific artist Bong Kim.
Kim was born and raised in South Korea. He has a degree in Fine Arts and had already began his career as an artist in Seoul when he moved to the Philippines with his Ilokana wife Beverly. He has embraced the local community, speaking Filipino quite fluently (Tagalog mostly, as he says Ilokano words are quite hard to pronounce for him). She sits next to him during the tour, providing some interpreter work for deeper Tagalog words.
Kim is known for his redesign of the house popularly called Bahay na Bato, named so because it's made completely out of stone, coral, and limestone gathered from La Union. Today, the house is closed from visitors as the couple who owns it would like to enjoy the property privately as a resthouse.
He has moved on from this venture, however, and now occupies his time by continuing to expand the Kamay na Bato (Stone Hand) museum which houses his works and that of other local artists he has mentored over the years.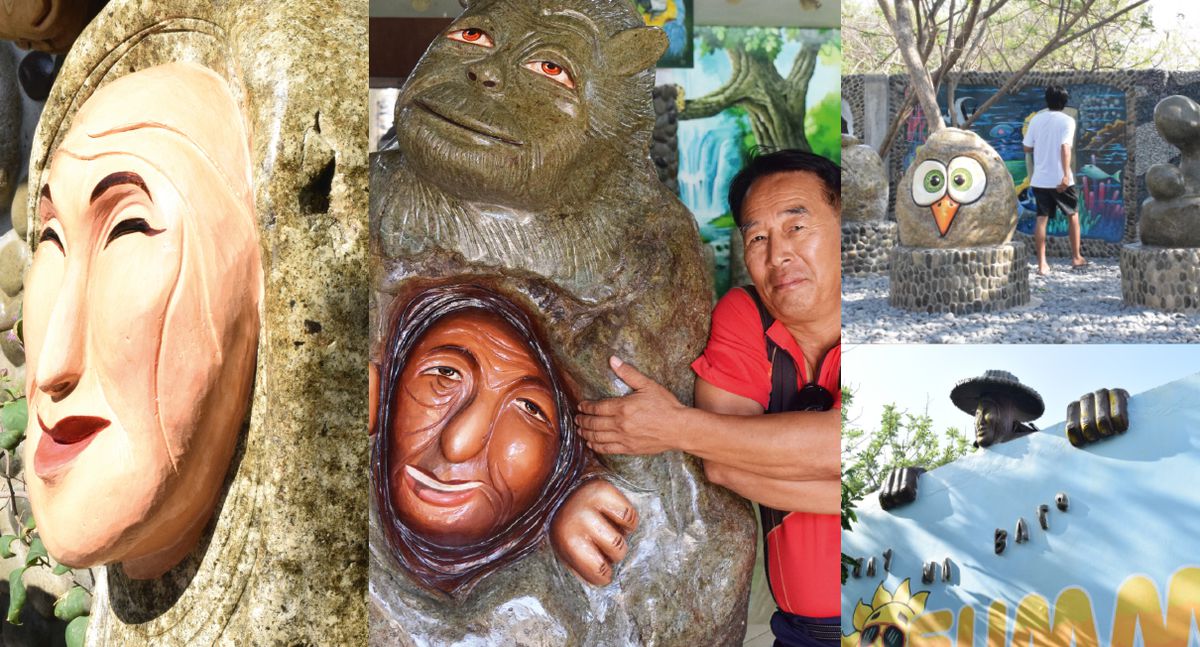 Kim's artistic styles range from abstract to pop art, taking inspiration from his own life and nature, making full use of the abundant pebbles and larger boulders from both Luna and neighboring towns for mosaics and carved figures. He also uses reclaimed wood for a number of his sculptures.
Having grown up in Korea, Kim has an appreciation for nature and celebrates the richness of the environment of his second home
"Here in Luna, stones are everywhere and it seemed perfect to use that in [my] artwork," he commented.
The husband and wife are planning on expanding the museum to more art installations on the property with the next one being an animal-shaped building.
The entrance is an affordable PHP 20 per person with kids getting in for free. The museum also has a gift shop that offers different household and office items made from Luna's pebbles.
Also published in GADGETS MAGAZINE April 2018 Issue.
Words by Robby Vaflor
Photos by Jael Laura Mendoza