From Manila, getting to this city is easy. There are buses that will take you directly to San Fernando in under 6 hours depending on traffic, and fare will only set you back around PHP 400. While in transit, you might as well take in the unspoiled, beautiful sights along the way.
Once you've arrived, it's imperative to have an agenda set. You can go wherever your feet lead you, but you can better maximize your time in the city if you already have an idea which places to visit. The ultimate decision is yours to make, but we have a few suggestions to help you get the best out of your travel.
Scenic Spots
San Fernando is a splendid blend of old and new, urban and rural—an offshoot of having been occupied by the Spanish and recovering through its rich natural resources and the locals' willpower. In this city lies gems: historic, man-made, and natural. If you're like us who'd readily have their phones and cameras out when running across quaint views—or cats lounging around—take note of these destinations.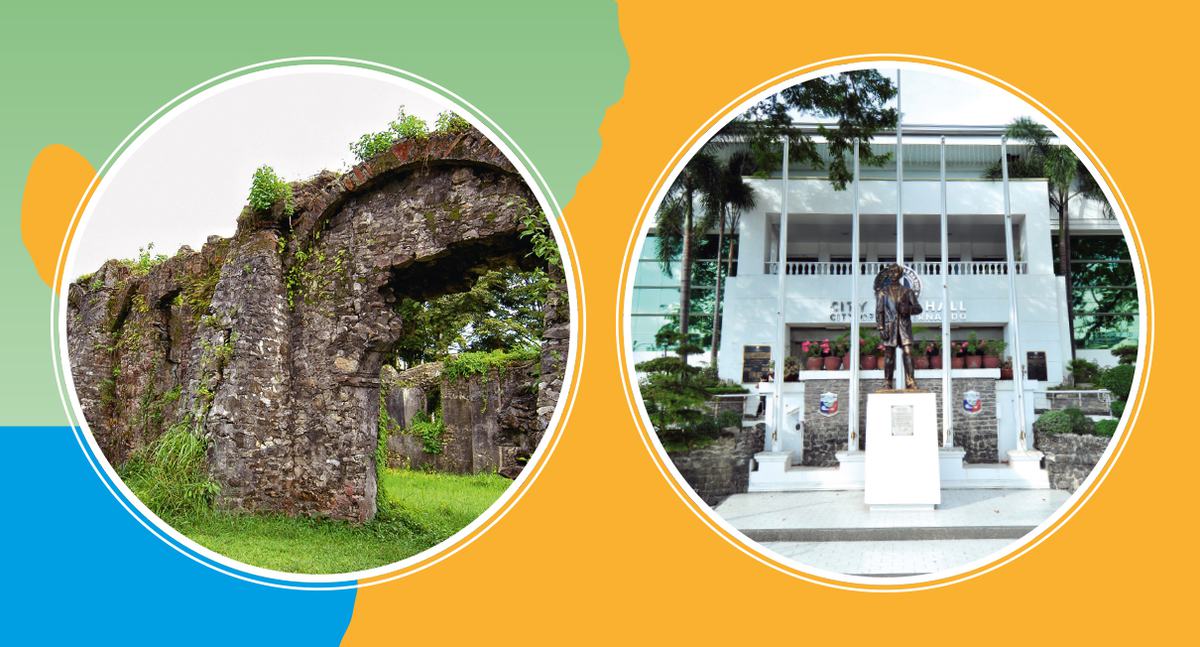 San Fernando once was known as Pindangan. In the Ilocano dialect, this roughly translates to a place where meat is sun dried. Taking after the city's original name, Pindangan Ruins is what remains of a church built by Spanish friars in 1764, and was the precursor of the cathedral of San Fernando city. The church's close proximity to the sea made it a frequent target of foreign raiders, thus the clergy's decision to move to another barangay. The ruins are a fragment of the olden days, epitomizing the region's rich history. This landmark is now under the Carmelites' care and requires a PHP 200 admission fee to enter. This is just a small price to pay compared to the timeworn structures that await within its walls.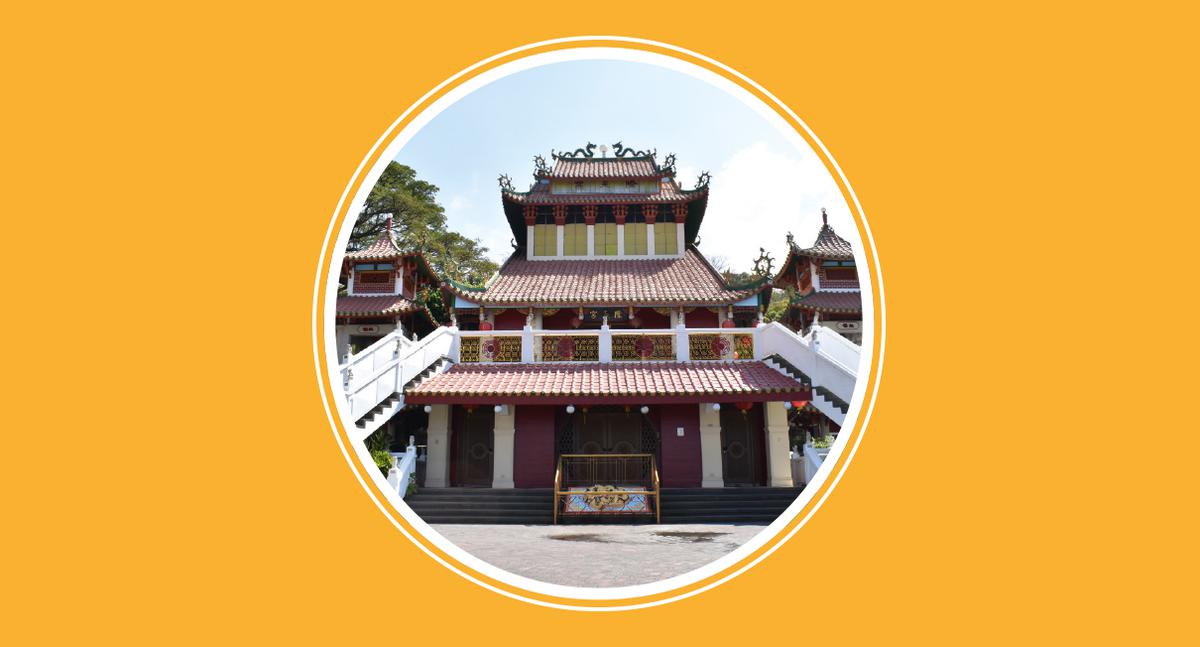 Ma-Cho temple is a Taoist shrine dedicated to the Chinese sea goddess, Mazu. The temple sits atop a hill 70-feet above sea level and boasts a delicate, ancient chinese palace-like architecture with towering tiers piercing the sky. What can be seen across this massive, elevated land are the Majestic Five Door Gate, Bamboo Garden, the Liang Thing Pagoda, Bell and Drum Tower, and the 18 Chinese Saints carved in stones along the temple's periphery. The Ma-Cho temple is open to everyone, free of cost. You can visit as early as 7 am to witness the sun shining down on the West Philippine Sea, or before 5 pm as it tints the sky gold while it sets. Inside the temple, an expansive spider dome and chinese adornments will welcome you along with an 8-inch icon of Mazu you can offer prayers to.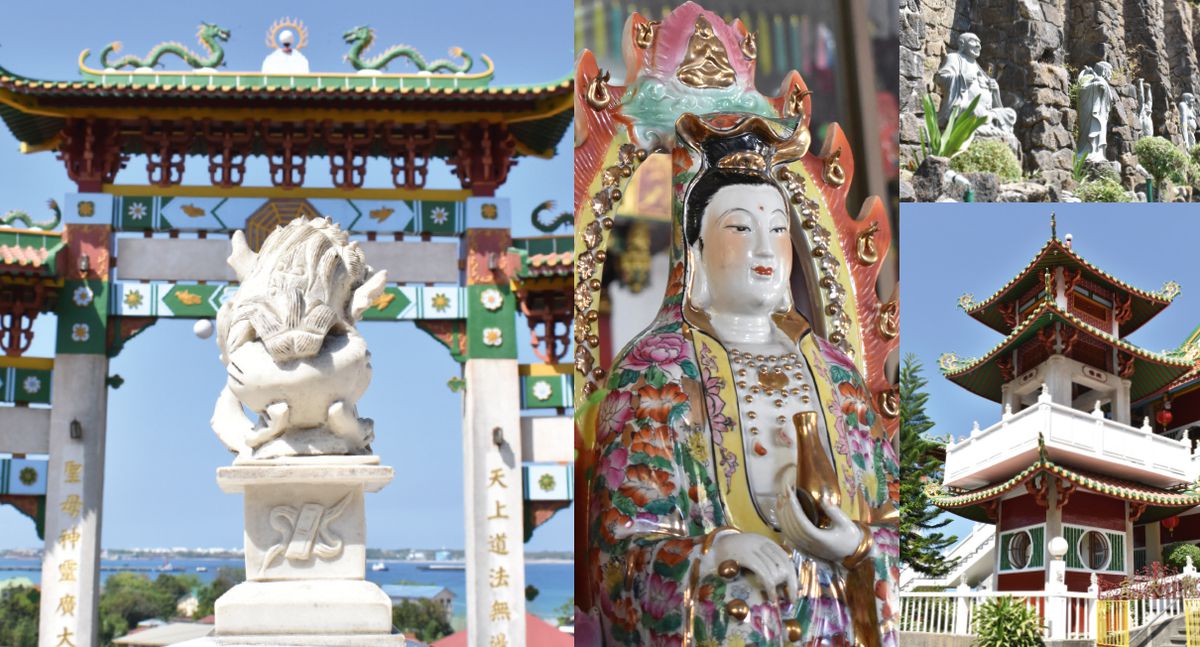 San Fernando is also known as the City of Seven Hills—Capitol Hill, Heroes Hill and Freedom Park Stairway, Pagoda Hill, Bethany Hill, Mirador Hill, Mariner's Hill, and Miracle Hill. In this capital, these hills allow visitors see a better view of the region and impart beautiful history one climb after the other.
Sun, Sea, and Sand
If there's one thing you're sure to get when in La Union, it's a tan. And in this season, we welcome the sun to give us a vibrant summer glow. Though it is easy to get a sunkissed complexion when you go out when the sun is high, it's better when paired with memories while you lounge by the beach, splash about in the sea or pool, or engage in fun water activities. At San Fernando, you'll be spoilt for choice.
Poro Point is a headland in San Fernando that is known for its thriving tourism. This expansive peninsula is home to the Poro Point Freeport Zone, along with the scenic Poro Point Baywalk and its photogenic lighthouse that stands six meters high. Poro Point is most famous for Thunderbird Resorts, which flaunts structures reminiscent of Santorini, Greece.
Another rising destination and stop in San Fernando, La Union is Aureo Resort, which is just a few minutes away from the city proper.
Also published in GADGETS MAGAZINE April 2018 Issue.
Words by Mia Carisse Barrientos
Photos by Theresa Eloriaga
Additional Photos by
Provincial Information and Tourism Office – PGLU