If you want to level up your Christmas experience, few things can compare to the holiday experience in Europe. From Christmas markets, to wonderful new cuisine, seasonal drinks, and shopping, it's unlike anything here at home.
First things first though. If you intend to spend winter in Europe, you have to prepare for the cold. While it's not life-threatening, the cold can be formidable depending on where you head. Our recent trip took us from a chilly 8 degrees and sunny in Paris, to an absolutely miserable 0 degrees and snowy in Germany, and a mildly frightening -13 degrees (with 50 kph winds) at the Swiss Alps. Setting aside space in your luggage for actual cold-weather wear will allow you to see the sights and experience the attractions in comfort rather than misery. There's also no reason to throw fashion out the window when picking your wardrobe. Buying off-season is probably the best way to get what you need, from places you want, and saving yourself more than enough money to spend at Christmas markets. For everything else, such as thermal under-layers, there's always the nearest Uniqlo that will have clothes rated for different temperature ranges. Just pick the most appropriate, get several, and some layers to put over it, and you should be set.
To cut down on layers and because it's totally what a tech guy such as myself would do, I had something of a secret weapon. I ordered a USB-powered heating vest online, and after extensive testing, deemed it to be travel-worthy. It saved me a few layers, and even on its own, without power, was significantly warm.
Another thing to be prepared for is the damp. While it might not rain, slush is just as wet, and much more miserable. While you can probably get away with something even moderately water resistant for your overcoat, you're going to want something to keep your feet dry. I went with a lightweight pair of ankle-high leather shoes in which I have traveled extensively. While my companions languished in thin trainers and canvas shoes, I was warm, dry, and more comfortable than I wanted to admit.
With apparel out of the way, something you absolutely need is some way to get data. There is a whole host of devices that offer data worldwide, with reasonable fees, and a stand-alone device that can be purchased or rented. As for myself, I am a fan of a more straightforward approach: an EU sim off of any of the trusted online retailers. For our trip, I got a sim that came with 10GB of data, no voice calls (though there's always Viber and FB Messenger), and a month-long, reloadable subscription. It cost less than PHP 2000, and served us perfectly across France, Germany, and Switzerland. From quick, real-time conversions, translation, booking train tickets, and navigation, I would feel totally lost without connectivity overseas. The convenience of just carrying one device in the same manner as back home just can't be overstated. Being able to run a hotspot and share my connection with my wife was the cherry on top.
While generally, the holiday cheer abounds all over the continent, it's most apparent in the Christmas markets that dot the map all over Germany. Hitting as many Christmas markets as we could was the goal of the trip, and by many accounts, the best ones were in smaller cities, so we hit Nuremburg, Bamberg, Esslingen, and Stuttgart.
Each city had something unique about it, such as Nuremberg's sausages, Esslingen's medieval mart, Bamber's beer, and Stuttgart's area dedicated to Norway, so you will always have something new to find regardless of where it is you choose to go. Wherever in Germany it is though, you'll find plenty of mulled wine, and all sorts of food, from giant meat skewers, cheeses, and even vegan and vegetarian fare, so there's something for every interest.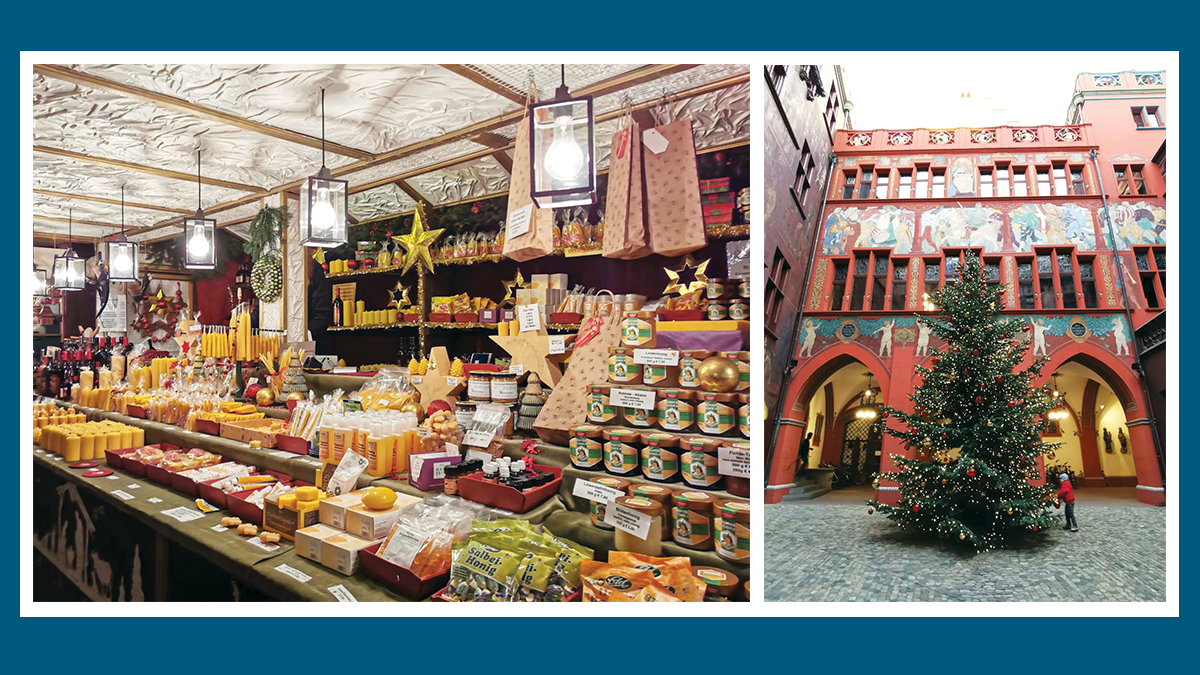 That being said, always have cash handy. While lots of places do accept credit cards, the majority of them, particularly the smaller stalls, will only accept cash. ATMs are also not the easiest things to find, so preparing Euro beforehand will keep you from starving, and allow you to snag some good deals on all sorts of Christmas swag.
These markets are all outdoors, so be prepared to be a little chilly, particularly if you find a market near a river, or if the wind starts to pick up, and finally, be aware that the places close early by Manila standards. We noticed that merchants started packing up as early as (1900H) 7PM, and the last ones were done by (2100H) 9PM, so head over early.
The public transport system in this part of Europe is quite robust, though it does work slightly differently from here. Certain countries also give passes to tourists, so before you drop all your change at the station, make sure to ask if such options are available to you. Checking online yields mixed results, so it's still best to speak to a warm body when you arrive.
Christmas overseas is great, and with a little preparation, some research, and a lot of walking, it's an experience you'll be remembering fondly for years.
Words and Photos by Ren Alcantara
Also published in GADGETS MAGAZINE February 2020 issue