AfterShokz, the safest headphones for outdoor fitness, formally launches in the Philippines with a fun run. It is a bone conduction headphone brand that introduces the unconventional OpenFitTM design to headphones.
AfterShokz are wireless, open-ear sport headphones made to ensure safety—perfect for runners, cyclists, hikers, and outdoor enthusiasts. Its award-winning headphones deliver the ultimate level of comfort and situational awareness, without compromising on premium sound.
Its bone conduction technology transmits audio waves to the inner ears through the skull, bypassing the eardrums completely. Just place them on your cheekbones, just in front of your ears. This leaves your ear canals open, allowing you to remain alert and aware of ambient sounds while you enjoy your music. Bluetooth connectivity, on the other hand, gives you the ability to be free of wires and make and receive phone calls.
Both headphones feature:
● OpenFitTM – Promising uncompromised situational awareness and extended comfort in a revolutionary open ear design. That means you can tune in to your music or a call without tuning out the world around you—vital for staying safe and alert as you move through the day. Its full titanium wraparound design provides infinite flexibility, a secure fit, and the ultimate level of comfort that can withstand the most rigorous of activities.
● PremiumPitch+TM Sound – Bone conduction audio has earned its bad reputation due to a blend of natural sound leakage and weak bass. PremiumPitch+TM technology optimizes the sound and includes additional features like LeakSlayerTM technology, which ensures music is
directed exactly where it should be.
● Titanium Frame: The backbone of the industrial design is a premium titanium frame, an element chosen not only for its strength and durability, but also for its infinite flexibility, which will deliver maximum comfort, portability, and the very best sound.
● Sweat Resistant: Built to power through daily sweat sessions and wicked weather. IP55 rated to repel sweat, moisture and dust.
● Six Hours of Music and Calls: A single charge will reliably deliver six hours of music play and talk time. You can charge fully in 1.5 hours, but a quick 15-minute charge provides enough boost to get you through a long workout or marathon call.
● Noise Canceling Mics: Precisely placed dual noise canceling microphones exclude surrounding noise, effectively enhancing speech.
● Voice Prompts: Audrey SaysTM seamlessly guide you through power, pair, play and talk, and everything in between.
AfterShokz Trekz Titanium  headphones has won the CES Innovations Award and RedDot Award for its outstanding design and engineering. The backbone of the industrial design is a premium titanium frame, an element chosen not only for its strength and durability, but also for its
infinite flexibility.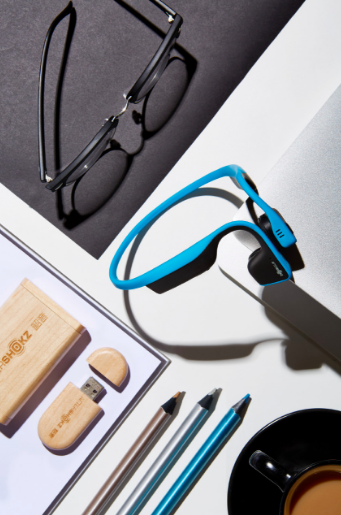 AfterShokz Trekz Air, meanwhile, is the next generation in bone conduction technology and brand's lightest headphones, which delivers comfort and sound quality at the same time. Inspired by the demands of elite and aspiring athletes, the Trekz Air is 20% lighter than Trekz Titanium, weighing just 1.06oz.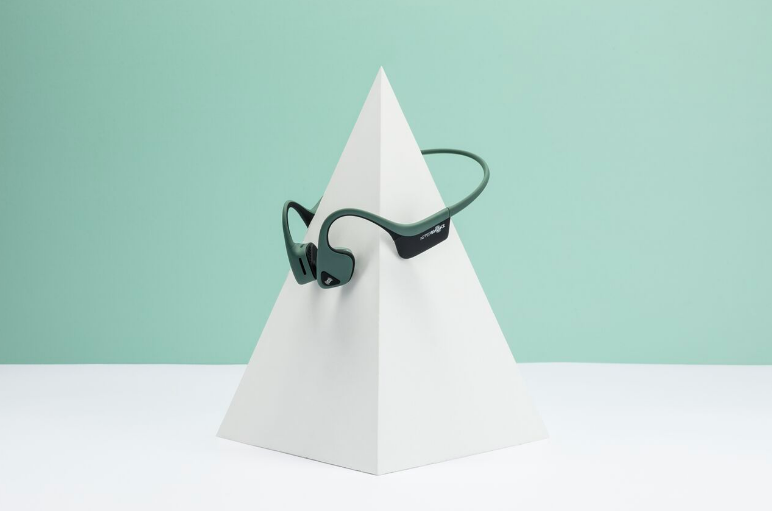 You may get these headphones now at Astroplus, Beyond the Box, Digital Walker, E-Central Cebu, Glorious Ride Bikeshop, iCenrer Cebu, iLiberty Tech Gadgets and Accessories, JMB Albay Gadgets, Mobile 1, R.O. X., and in online shopping platforms Lazada and Shopee.