It has been decades since the words "paperless office" first drifted into public consciousness. The dream of a workplace that had computerized forms filed neatly away in virtual folders and kept indefinitely, safe from the ravages of time, loss, and bookworms has long been the fantasy of many an archivist, but the reality is that we rely on paper practically as much now as we did when there was a typewriter in every office. Things have changed. We're now in a good time to be doing business, and technology is the driving force. The arrival of the smartphone, with its connectivity, power, and omnipresence, has finally made the prospect of a paperless office real. At the forefront of the trend is Canvas, an app designed to streamline processes and leave the paper in the printer.
Canvas is a platform that allows users to create and edit digital forms. More than just a soft copy of existing paper documents, Canvas does so much more. From the creation of a custom form to suit your business and its needs, to instant transmittal of information, it's much simpler and more effective than, say a flat PDF of a job order.
Traditional paper-based processes are prone to a lot of problems. From forms that get lost or damaged in transit, to something as simple as poor handwriting, a paper form can slow workflow down considerably, causing untold loss in revenue and efficiency. Storing all the paper is also a pain, and takes up lots of office space. Over the years, it all adds up to a lot of clutter that may or may not even be useful. Should a business try to archive digitally for the purposes of analytics or sharing, the process is usually slow, tedious and prone to error.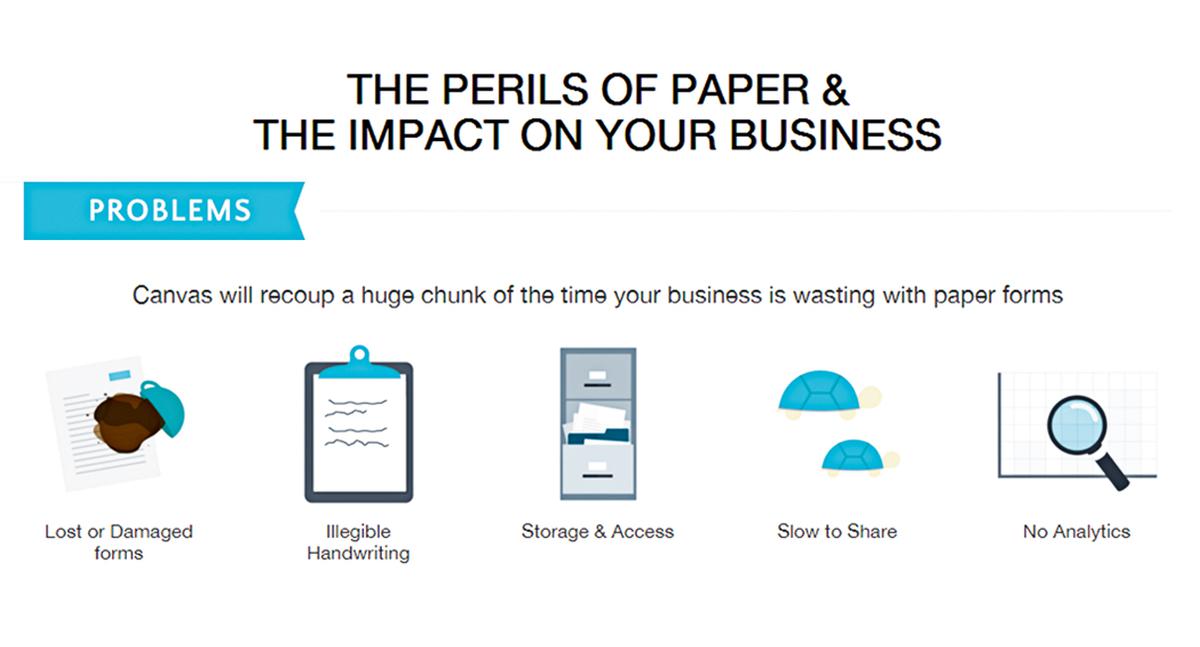 The magic of Canvas lies in the versatility it brings. With features such as barcode scanning, image capture, signature capture, GPS tagging, mobile payments, and the ability to tie in with other systems that may already be in place in your business, the service gives agents on the field the most current forms, with the ability to send information back to HQ instantly. Digital forms can be stored on the cloud as well, making sure redundancies are in place should unforeseen circumstances befall home base.
Canvas is simple. Users can select from thousands of pre-made, and user-created forms to use for their own businesses. Should they find that theirs is a need that can't be met with the pre-existing forms, creating one is dead easy. With a simple drag and drop tool, even the most technologically challenged can make the perfect app for their needs without the help of a dedicated IT department. The form can then be sent out to the field, for use instantly.
All the forms and the data in them can be accessed and searched centrally from a dashboard. This lets a business quickly search for required information without having to physically locate themselves to a file storage facility or even leave their workstation. Mobile access is also available, so users on the field have all the information readily available should the need arise.
All the forms and the information can then be routed to different processes within the organization, and the data can be analyzed for a deeper understanding of customer needs, habits or wants, and to streamline processes.
The gains are clear to see. Better workflow means a more efficient business, fewer errors, less work, and more income. Customers can then reap the rewards of faster transactions, speedier service, and a better experience overall. It's a win for everyone.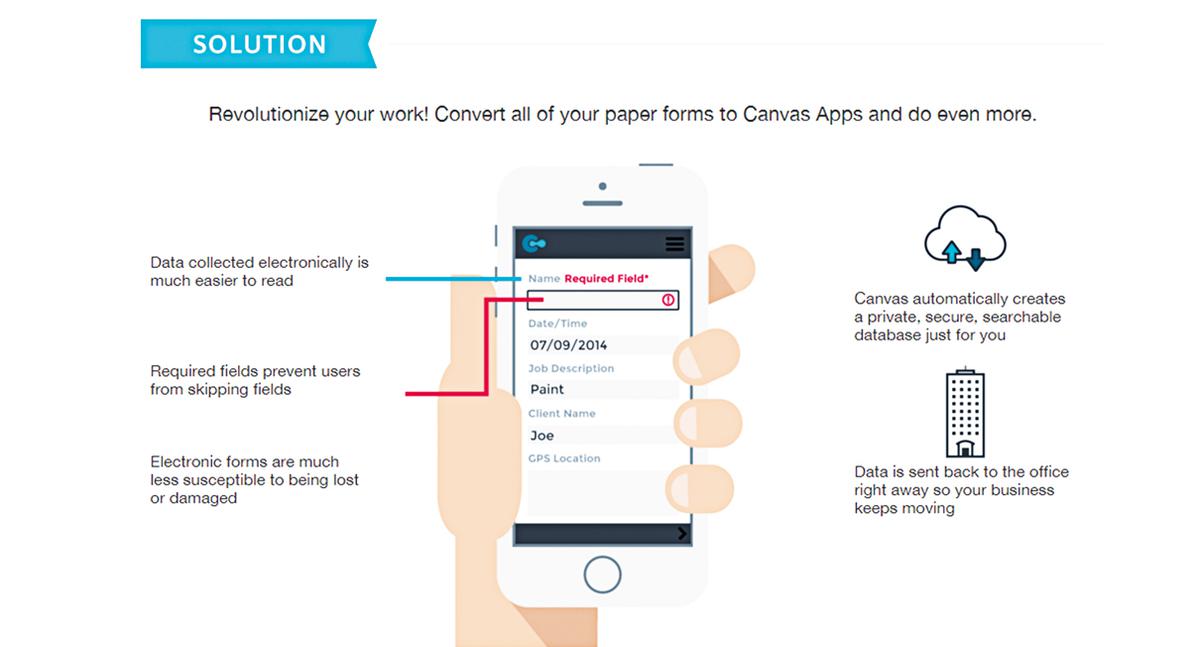 With Canvas mobile forms, customers that are going paperless will enjoy significant savings in cost and productivity gains, cutting up to 75 percent on paper costs. A PHP 500 monthly investment per account includes unlimited access to the Canvas Application Store, unlimited creation of forms, and unlimited submissions.
Canvas currently has more than 14,000 business apps ranging from inspection forms and work orders to surveys and checklist. Canvas mobile forms run on Android, iOS or Windows platforms on any smartphone, tablet, or laptop.
Globe Business customers interested to learn more about Canvas mobile forms can visit canvas.globe.com.ph. Those interested in signing up for a 30-day free trial may send an email to [email protected]
Also published in GADGETS MAGAZINE March 2016 Issue.