Digitalization is more than just a passing trend. It is the initial step towards the realization of the impending technological revolution, the Internet of Things (IoT).
This shift brought about a huge influx of data coming and going from one server to another, from one country to the other. Normally, storage infrastructures found in data centers of organizations are capable of smoothly managing inflow and outflow of data, but as with anything, these systems are also prone to errors when timeworn. Critical system hits affect businesses more than they appear. Time spent on assembling, configuring, and troubleshooting data servers could have already been profit earned if rather processes ran more efficiently. On the other side of the spectrum, businesses who have switched to the cloud are enjoying speedy, agile, and efficient data processing on the cheap.
We were in Amazon Web Services' (AWS) Singapore HQ just recently to learn from principal technology Evangelist Markku Lepistö what competences AWS can offer small to big businesses.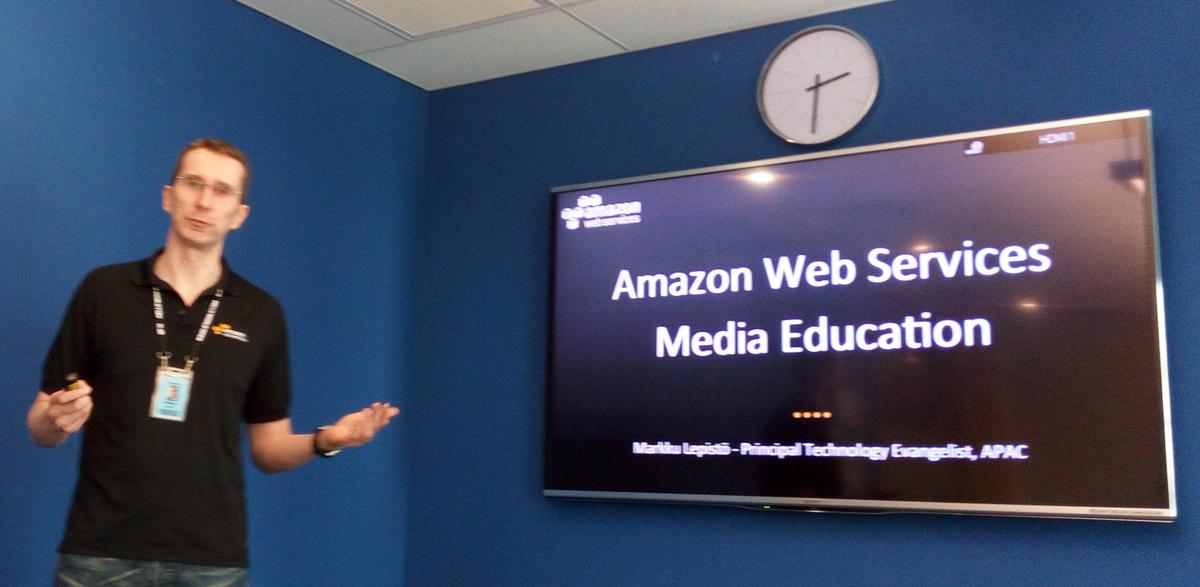 In this digital age where cloud computing has become the new normal. Companies are flocking over to the cloud to store, manage, and process data. Compared to the costly traditional IT model infrastructures where one needs R&D expertise to operate, AWS is a highly reliable, scalable, and low-cost infrastructure platform in the cloud that is easy to understand. In terms of practicality, say for example your business is just in its early stage of development or a startup for better perspective, at the end of the day what you need is a database that's simply adaptable and can handle continuous streams of data well without having to wrestle hardware server complicacies. In a way, cloud services has democratized IT; making exclusive, costly services available to anyone.
Organizations subscribed to AWS makes use of the service as a utility–similar to how you consume electricity. With your processes on the cloud, you can use up the service as long as you need to and stop when you're done. You only pay for what you use. Plus, AWS has a foolproof disaster recovery system that'll keep your operations up and running in a jiffy if in case your server crashes. AWS also offers certification and training programs to equip its customers the skills necessary to design, deploy, and operate their infrastructure and applications on the service.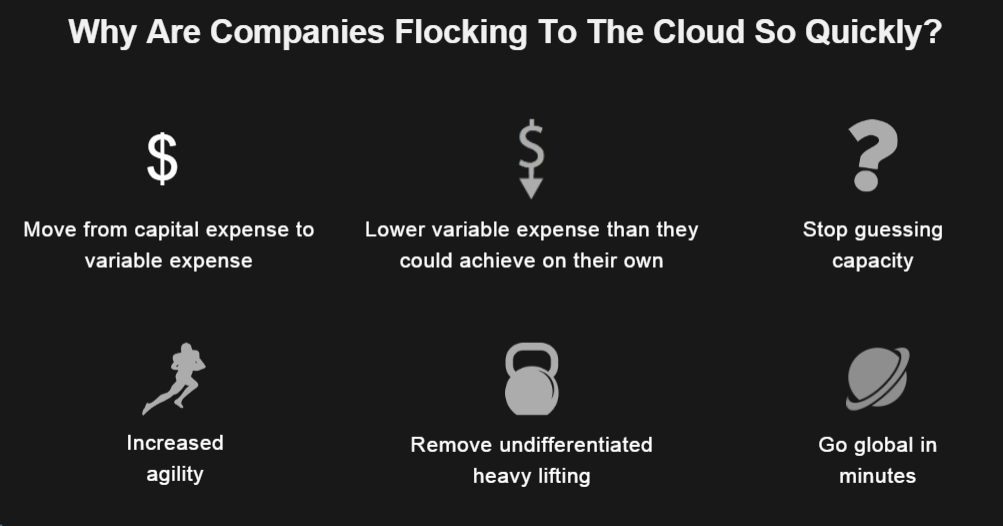 The service launched in 2006 and officially began offering developer customers access to web services—now widely known as cloud computing—based on Amazon's own back-end technology platform. It now powers more than a million of active customer organizations ranging from enterprise, government, and startup businesses, in 190 countries around the world.
AWS also has the largest and widest service portfolio to accurately serve the requirements of each customer segment. The growing AWS platform includes more than 70 different services that range from computing power, storage, content delivery, database, analytics, application services, management and deployment, networking, among many others. Some of the known services are Amazon Elastic Compute Cloud (Amazon EC2), Amazon Simple Storage Service (Amazon S3) and Amazon Relational Database Service (Amazon RDS).
Some of the famous clients of AWS include Airbnb, Spotify, Pinterest, Shell, Netflix, Samsung, Grab, and Globe Telecom. AWS services are available to customers in 12 Regions around the globe, and 33 Availability Zones, in the U.S., Brazil, Europe, Japan, Singapore, South Korea, Australia, and China. The firm is also gearing up for the opening of a Philippine office to further the booming enterprise cloud computing industry in the country.
AWS also launched its IoT platform just November last year and has been holding Hackathons to shape up and spread awareness about the trend as well as encourage enterprises to innovate. We were at the AWS IoT HackDay in Singapore and got to witness various workable technologies that would drive the future. Be on the look out for the full story in Gadgets Magazine's June Issue.
For more information about Amazon Web Services, log on to https://aws.amazon.com/.