At the onset of the pandemic in 2020, our government didn't have emergency plans, so we were left to fend for ourselves. But as time went by and multiple quarantine protocols were imposed, we managed to adapt to a new normal where everything is online or hybrid, including work and education. In the early months, online classes were a struggle, as many did not have access to the internet and not everyone had a desktop or even a smartphone to attend classes with. Eventually, as protocols eased, students were given the option to attend either or both face-to-face classes at school and classes online.
Here are some useful gadgets to help ease the transition to hybrid learning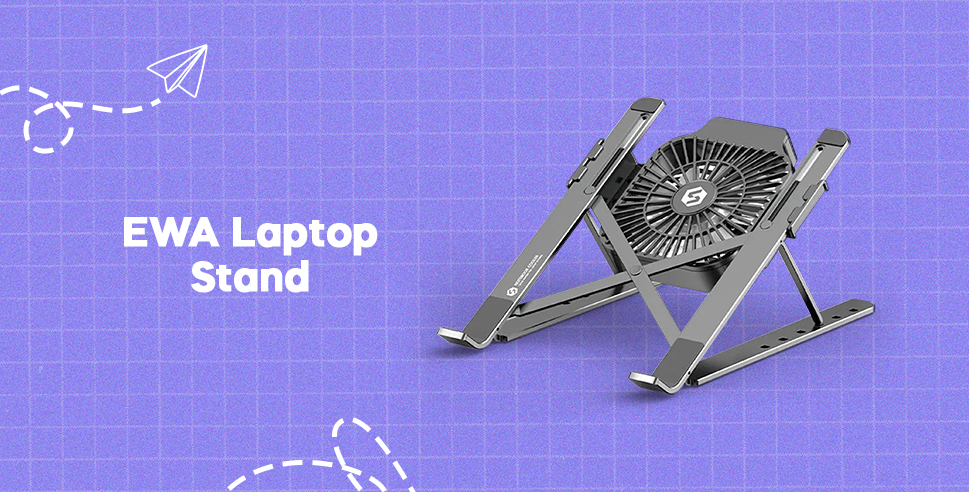 Research shows that bad posture affects productivity. Despite our efforts to sit up straight, we often catch ourselves slouching on our desks. Ergonomic laptop stands are proven to be effective for improving posture and increasing productivity. The EWA laptop stand can be adjusted to 6 different angles that can be positioned to meet eye level. It also comes with a detachable fan to cool your device and optimize its performance. Made of aluminum alloy for durability, it is compatible with different sizes of laptops and other mobile devices such as tablets.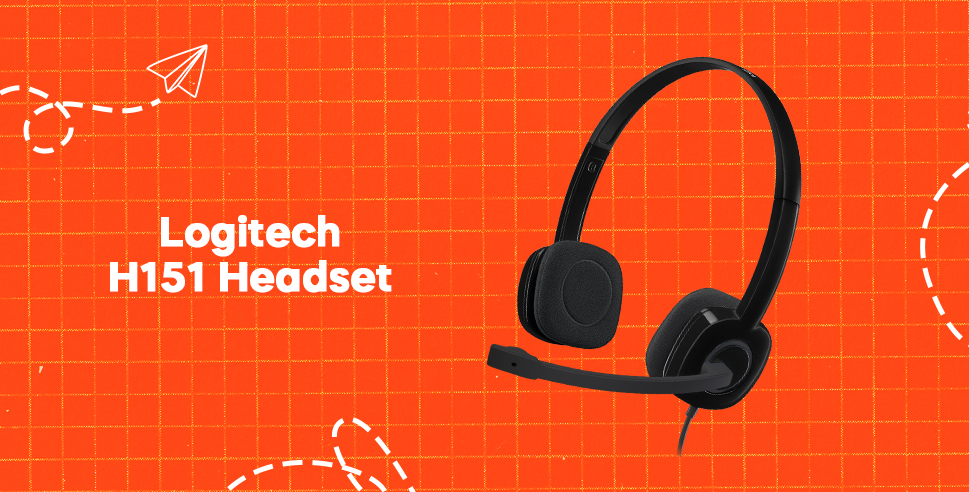 Focus is essential when it comes to teaching and studying, but noise distractions are often inevitable, especially when at home. Being able to hear and be heard clearly plays a big role in learning and teaching. The Logitech H151 headset comes with a noise-canceling microphone that reduces unwanted noise for better audio output quality.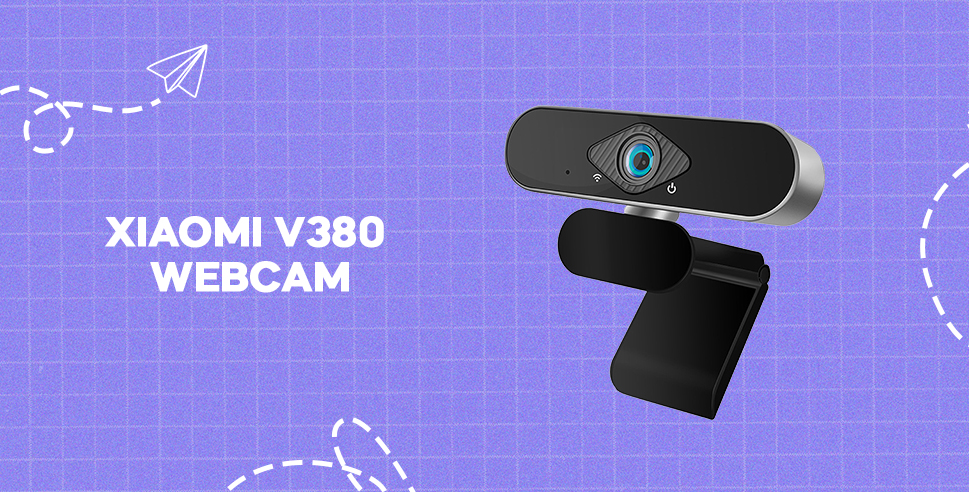 Most laptops have built-in webcams at 720p, but an external webcam wouldn't hurt especially when you're a teacher and want to provide a full classroom experience. The Xiaomi V380 webcam delivers a 150-degree ultra-wide angle at 1080p HD for more stable and clearer video output. Additionally, it has a built-in noise reduction microphone for crisp and clean audio quality.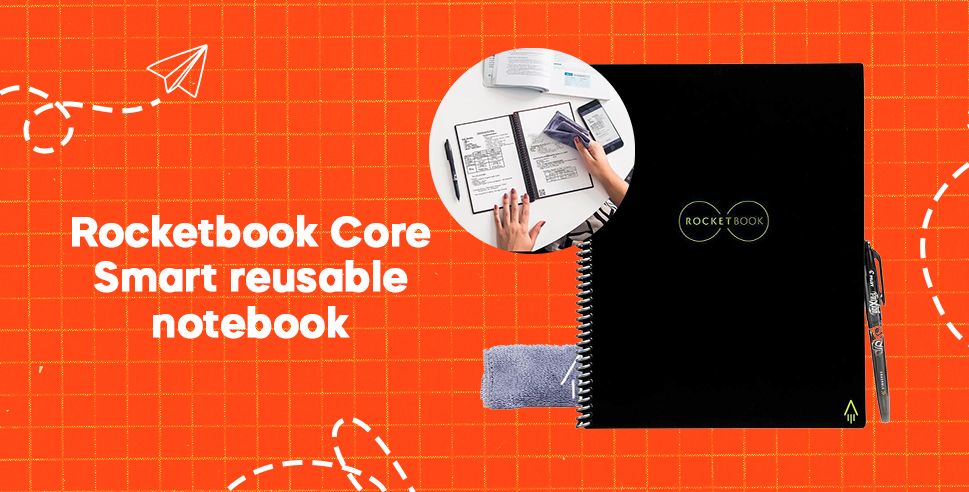 No more wasting paper. No more going through endless pages to find a particular topic. Say goodbye to chaotic note-taking. The Rocketbook Core smart notebook is the last notebook you'll ever need. You write on it just like on a traditional notebook, then scan it with your phone where it is saved as a PDF file. You can then erase your notes on the smart notebook with a damp cloth and it's good as new. The Rocketbook Core comes with 36 smart pages, a friction pen, and a microfiber cloth.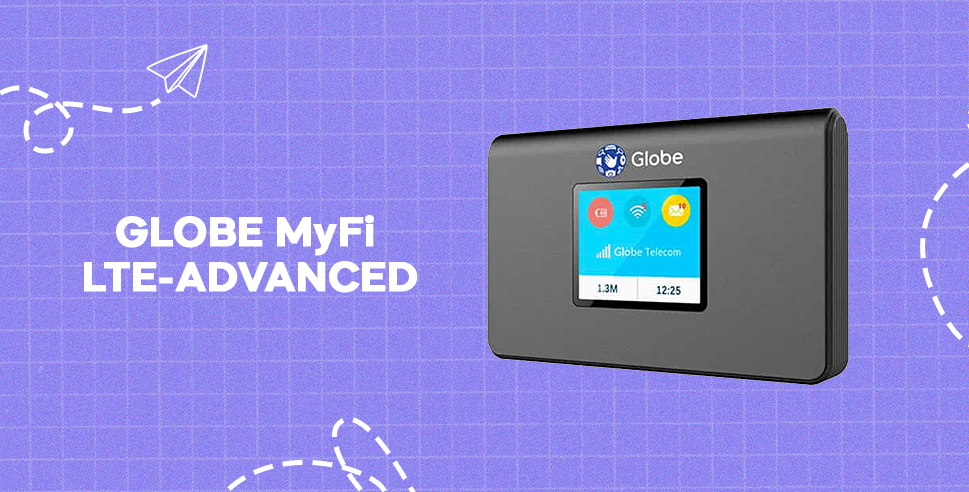 Reliable WiFi is not always available inside a classroom and having a fast and stable internet connection is essential for teachers who have students attending classes online. Even students need to invest in a reliable pocket WiFi. Globe MyFi LTE-Advanced is portable, long-lasting, has affordable internet data usage, and allows multiple devices to connect.
The first few months of online classes were a challenge but with hybrid learning, education is now more accessible for everyone. Safety remains the priority and is ensured through synchronous and asynchronous class schedules. Although there are some budget issues with online classes, hybrid learning has become more cost-efficient by cutting down on textbooks and notebooks, while focusing more on interactive activities.
Words by Franceska Aguila
Also published in Gadgets Magazine August 2022 Issue