It hasn't been long since authentic mobile phone gaming was truly realized. Years prior to the introduction of monochrome graphic games into Nokias, entertainment options for lengthy trips were sparse. Mobile phone gaming has come a long way since its humble primitive beginnings. Now, we live an era where the line between gaming and reality is blurred by technologies built right into our cutting-edge smartphones. In just a span of two decades, the mobile phone game sphere has completely changed. Let's take a step back and look at the significant milestones leading up to the mobile games
of today.
Snake

You can't write an article on mobile phone gaming without mention of Snake. This game which shipped with early Nokia feature phones wasn't the first mobile phone game to ever exist, but its explosion opened the doors for mobile phone games and pushed Nokia to the top of the heap.
You start off as a little snake wiggling and chasing after food within the confines of the screen. The challenge is, the snake grows longer each time it eats food, resulting in less and less wiggle room.
When the snake bumps into any of its parts, or any of the borders of the screen, the game will be over. The premise of the game is very simple yet addictive; it offers the simple joy of trying to beat your own high score each time you play. You also get to show off your score to your peers.
As time passed the game evolved and came with various modes to better challenge players and increase its replay value.
Space Impact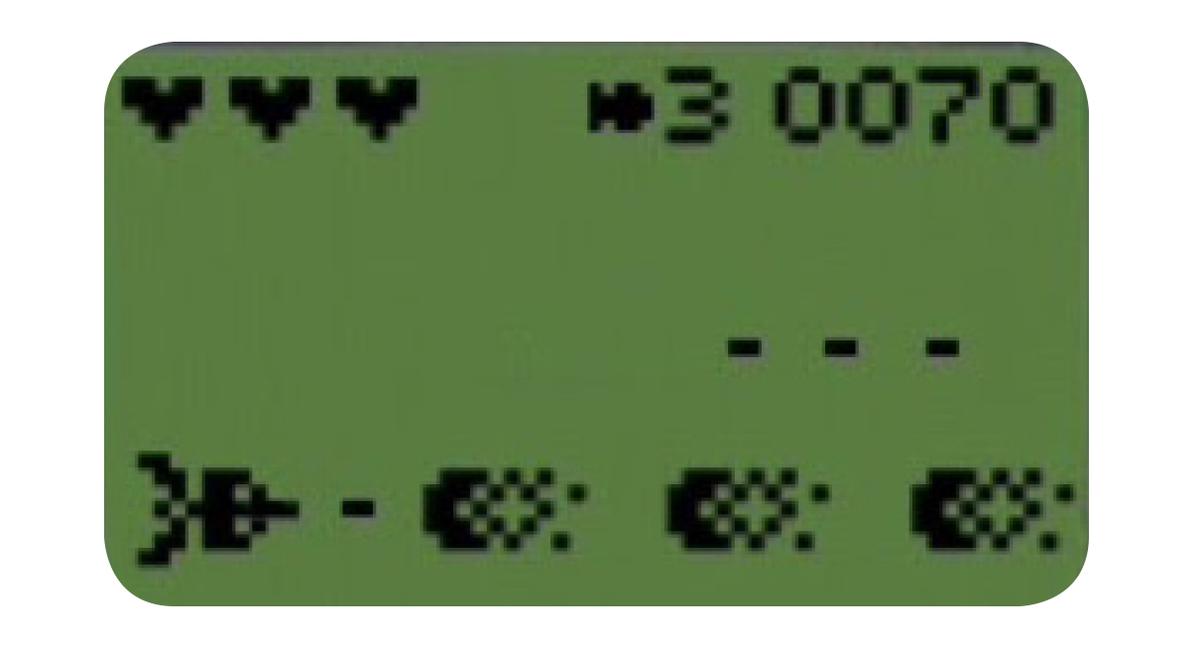 If you've played Snake II on a Nokia 3310, you have probably scrolled further down the game folder to see Space Impact. This monochrome video game is of the shooter genre and showcased more play features which was rare during its time.
In the game, you control a spaceship and traverse various space zones, each with a higher level of difficulty than the other. Granted with three lives, your objectives in the game are to avoid rough debris by moving up, down, or forward, fight your way through space foes by shooting at them, and beat alien bosses—neat! I honestly never got to the end of this game, but if you did, you deserve a pat on the back.
Monochrome mobile phone games were not so far removed from PC and console games of old, as many had the same concept and gameplay. You may also have special memories playing other monochrome games such as Logic, Pairs, Bantumi, Minesweeper, Tetris, Tamagotchi-like games, Crosses, and more in the past, but these didn't make waves as huge as Snake and Space Impact.
The rise of colored, and game-centric feature phones with wireless application protocol (WAP) and JAVA support brought in more mobile phone game developers into the arena bringing along with them brilliant ideas to keep the market thriving.
Bejeweled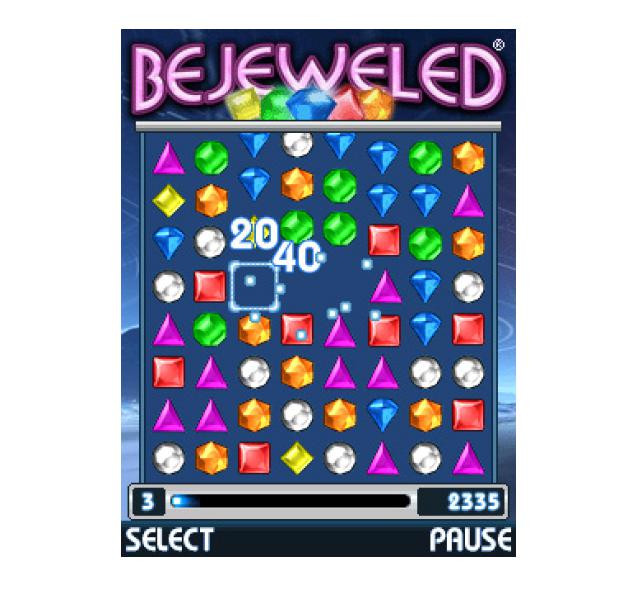 Bejeweled is a match 3 puzzle game that challenged the wits and consumed the time of many. We'd say it was the grand parent of Candy Crush.
In this puzzle game, you are given a screen full of jewels with different shapes and colors. Players have to swap gems to get a match of at least three of the same pattern. It has a very simple gameplay but gets tricky as you play against various factors such as time.
Bejeweled was ground-breaking as it had a multiplayer feature which allowed you to play with an opponent, however this feature didn't take off as internet speeds back then move at a snail's pace, and sending data was costly.
Asphalt Urban GT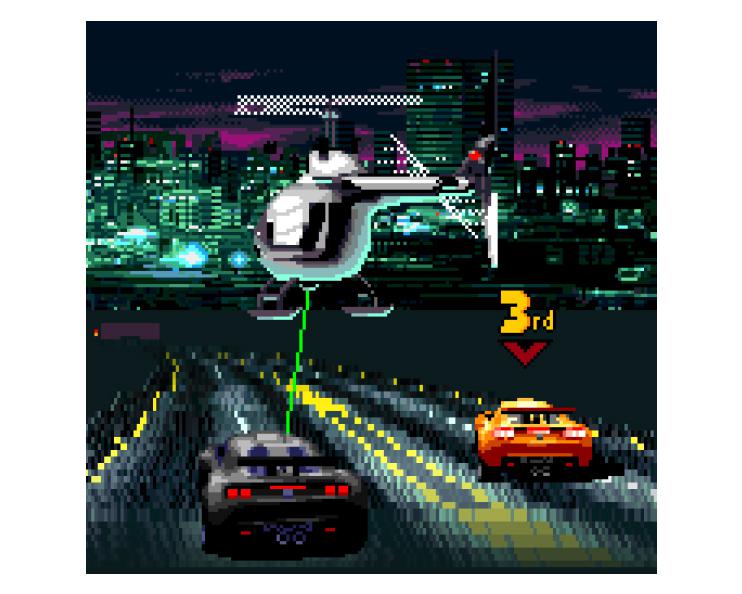 Mobile phone gaming wouldn't be complete without street racing games. We've played titles such as Beach Rally or Ridge Racer but when it comes to staying power, the recognition would have to go to Gameloft's Asphalt series.
The precursor to the Asphalt racing games we have now, Asphalt Urban GT prompted thrill and converted many into car enthusiasts with its promising 3D-like graphics, realistic gameplay, and plenty of car choices. In this racing game, you get to choose from several street race tracks, race types, and get to use nitrous to increase speed in-game. For a racing game in the early 2000's, Asphalt Urban GT was pretty impressive.
Another noteworthy game is TowerBloxx. As its name suggests, you are to stack blocks in this game to form a formidable, habitable skyscraper. Following these releases, celebrity endorsed games such as Paris Hilton's Diamond Quest became a thing but didn't quite make a dent in the market.
The arrival of touch-enabled phones was pivotal for this gaming segment. Subsequently, the creation of app marketplaces allowed mobile gaming to truly take off and major developments were pushed forward.
Doodle Jump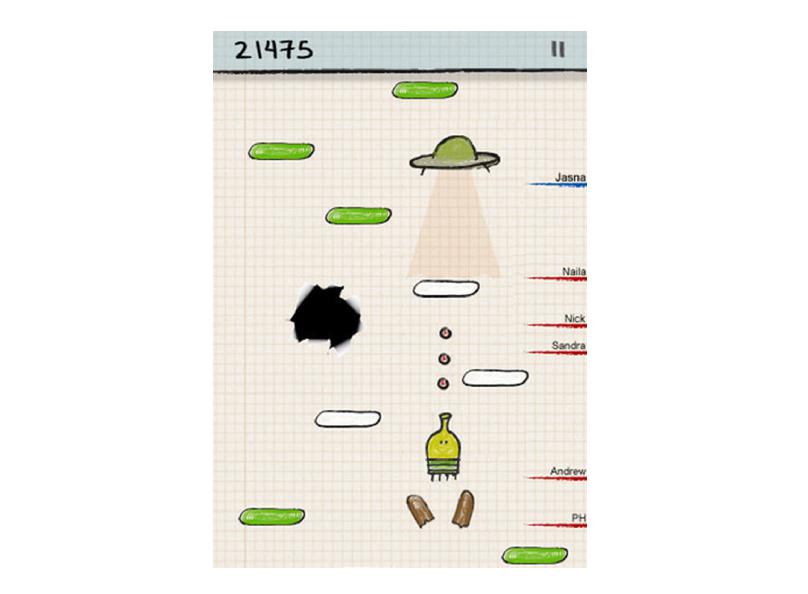 This game that has graphics reminiscent to pen and paper sketches was one of the first and biggest hits of the Apple App store.
You control an adorable alien doodle who journeys across a universe by continually jumping on platforms. Confronted by baddies and other trying circumstances, you must keep jumping on platforms without falling.
The success of Doodle Jump was a nod for other addictive touch-controlled games such as Angry Birds, Tap Tap Revenge, Temple Run, Fruit Ninja, Candy Crush, and more.
Minecraft: Pocket Edition
Despite its seemingly out-of-date graphics, Minecraft's one of the biggest games to ever hit the PC platform. In this game, you explore worlds and build an empire out of the resources you gather.
When this game was fashioned for mobile phones, its users naturally migrated to the platform. Though not as elaborate as its PC version, Minecraft Pocket Edition offers the same experience that just sucks its players in. You are still able to create structures and fortify houses to fend off the crooks that lurk in the night.
Pokémon Go

With augmented and virtual reality making waves across the tech scene, it was only natural for game developers to jump aboard. Niantic saw this as an opportunity to launch Pokémon Go.
With millions of followers around the globe, there was no doubt that a game about catching Pokémon would be a hit. Built around the concept of augmented reality, the game sees you exploring the real world and capturing various types of Pokémon via your smartphone. As you collect Pokémon, you level up and get a chance to take on other players to dominate a Gym.
The frenzy allowed the title to gather half a million users in less than two months. The Pokémon Go craze may have already faded but nonetheless it's creation was a huge stride closer to a whole new mobile gaming experience.
The success of one app to another led to the rise of more sophisticated games with the promise of visually intricate graphics and gameplay. Nvidia partnered with brands for Tegra-powered Android devices, and better, more powerful hardware was integrated into mobile handsets. The smartphone, with its easy interface and controls, is now widely accepted as a capable alternative to gaming consoles, and has been crowned king of portable gaming.
Also published in GADGETS MAGAZINE March 2017 Issue
Words by Mia Carisse Barrientos