I was fortunate enough to visit the City of Malmö in Sweden this past May as an attendee at the 2021-2022 ICLEI World Congress. An event gathering local and regional governments worldwide to tackle local sustainable development issues, the World Congress also spotlights the vital environmental initiatives of the host city. For Malmö, one of the sectors it is focusing on is its transport network. Specifically, the city has made it a point to design streets that are accessible and equitable to pedestrians and bikers looking to go from A to B.
Experiencing the city for over a week, here are some of the things that were e to someone like me who's used to the commuting perils of Metro Manila.
City Streets Made for Pedestrians and Cyclists
Malmö fits nicely into the concept of a 15-minute city. This urban planning concept essentially means that everything you might need is accessible with just a 15-minute walk or bike ride. Housing, work, groceries—all of these and more should be just a stone's throw away from one another.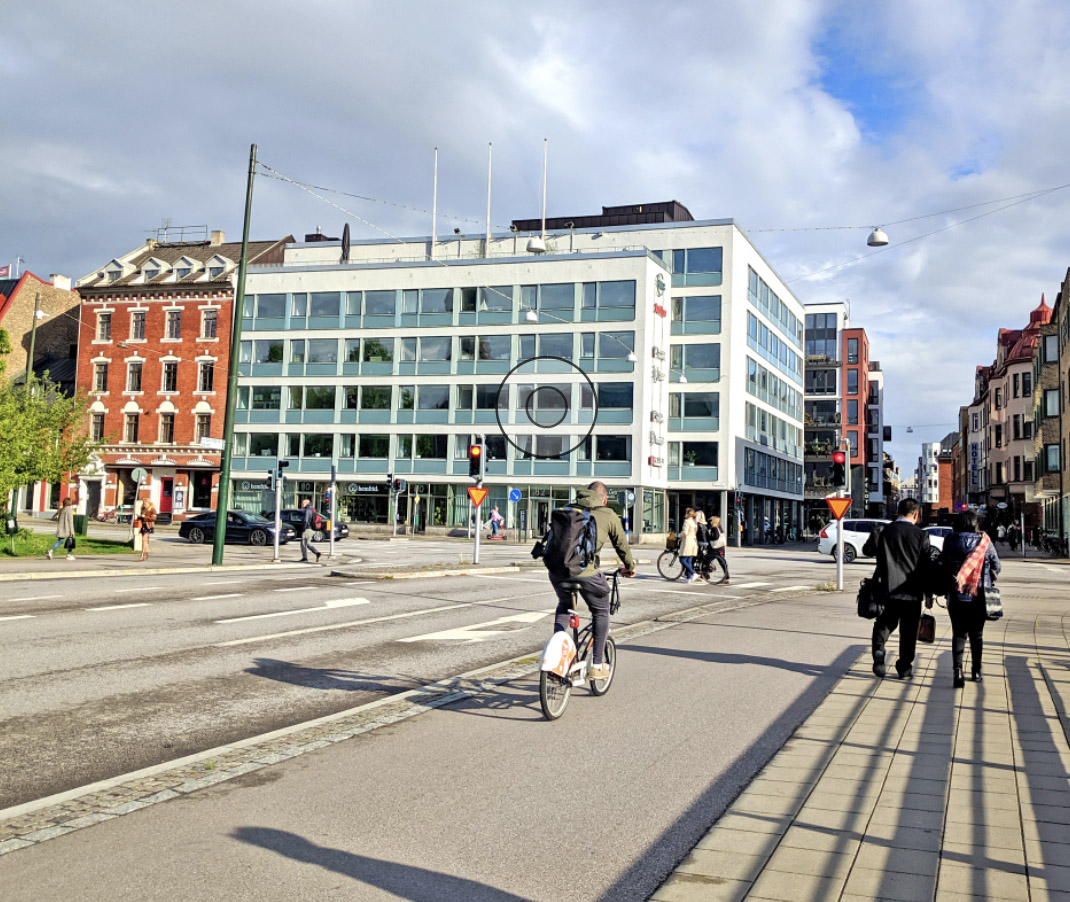 Playing a major role in Malmö's active transport initiatives are its dedicated pedestrian and cycling infrastructure. The former involves cobbled and paved sidewalks, which are very wide. These are complemented by clearly marked pedestrian crosswalks and pedestrian signal lights at busy crossings. These signal lights also have capacitive push buttons and audible ticking timers, making them very friendly for people with disabilities. The most surprising part was that vehicles don't race you at a crosswalk; they always slow down and stop a good distance from crosswalks if they see you.
For cycling, the city boasts a robust network of over 530km of protected and unprotected bike lanes and over 140 bicycle crossings. Service stations, air pumps, racks, and bike rentals are also aplenty around the city, with three dedicated bicycle garages capable of housing 6,000 bikes serving those who bike to catch their trains at the city's three main stations. Cyclists can also bring their bikes—whether folding or not—aboard the trains if they so choose. As proof of its bike-friendly urban development, Malmö has actually set a goal of having as many bikes as cars on the road by 2030.
To further promote its active transport network, the city has many streets exclusively for walkers and bikers only.
Public Transport for Journeys Within and Outside the City
Getting to Malmö from the Copenhagen, Denmark Airport (the closest international airport to the city) is quickly done via a high-speed train which provides a gorgeous view of the Öresund Strait for the first half of the journey before burrowing underneath the sea into a tunnel for the second half, and then emerging into the City of Malmö. Besides serving flying passengers, the train also facilitates in-city travel between the outskirt area of Hyllie, the downtown area of Triangeln, and the harbor area of Malmö Central. Trains are long, wide, and spacious enough to comfortably fit many passengers and cargo (and even bicycles) simultaneously. They stick to a predictable and regular schedule, ensuring those heading to their appointments are on time.
Head outside the Central Station, and you'll be greeted by a long bus stop serving eight in-city bus lines. The bus stops are long because some of the buses in the city are also three cars in length, akin to a train. These snakes feature wide doors, low floors, and wide corridors to make them friendly to commuters carrying luggage, strollers, and grocery carts. Like the trains, the buses arrive and depart at key stations based on a predictable schedule.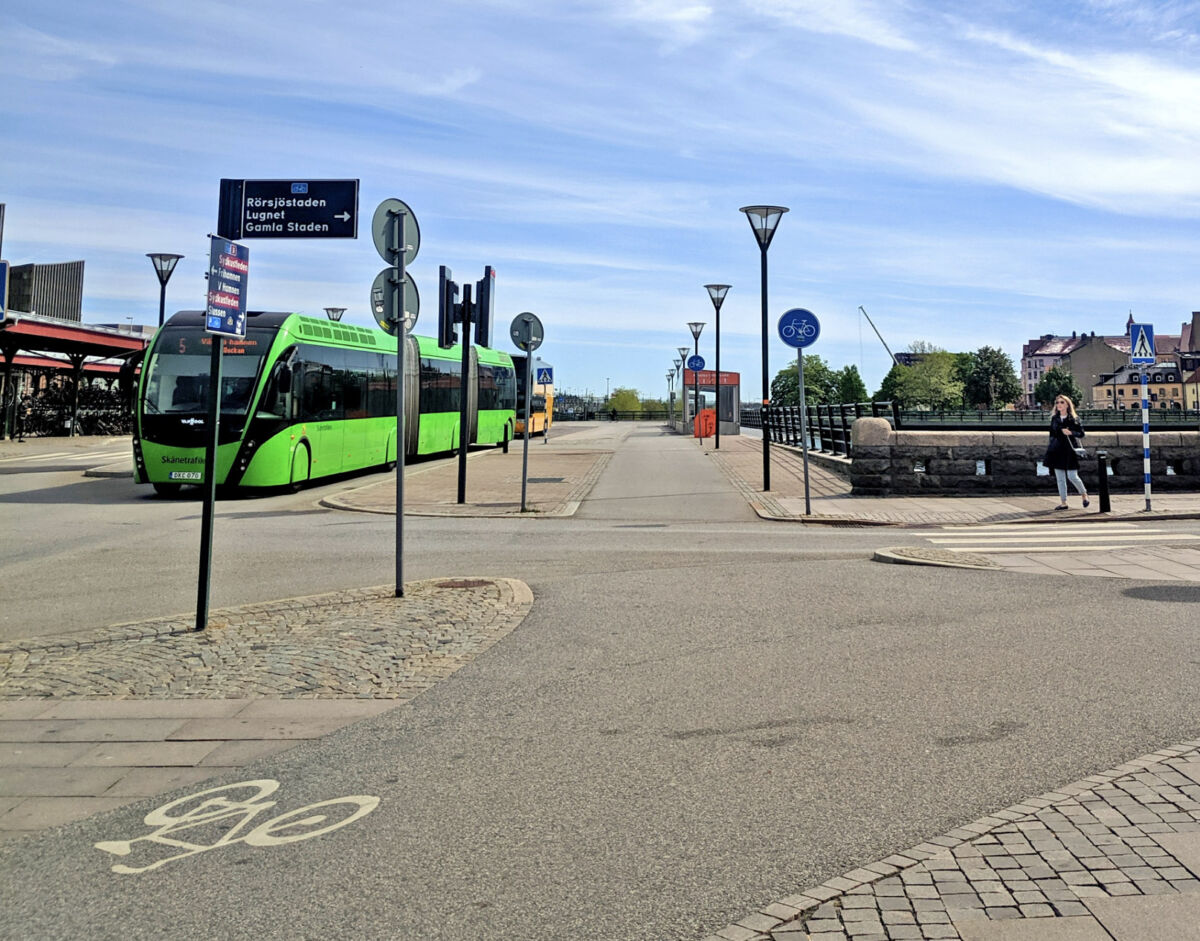 Can It Work In the Philippines?
Of course, it can be argued that due to its cold climate, Malmö is automatically friendlier to commuters; that biking or walking to work in Metro Manila is a sweaty and arduous engagement. But there are studies that show that temperature is not a significant factor in active transport. Rather, safety (against vehicles and hazardous road conditions), spacious and dedicated lanes (not mixing pedestrians and bikers), and convenience (availability of parking racks, repair stations, long continuous bike lanes, showers, and changing rooms) are also critical factors in people choosing to walk or to cycle.
Implementing such a robust transportation network in a Philippine city definitely won't be a 15-minute affair. Infrastructure, policy, economic, cultural, and social factors all come into play. How can we encourage cars, buses, bikers, and pedestrians to respectfully share the roads with one another? Where can you put dedicated infrastructure if the concrete jungle is already set in stone? How do you ensure that drivers and small businesses affected by the major shift in transportation are not left behind? How do you handle the chaos and confusion of this transition?
Hopefully, in this lifetime, we'll be able to see more cities in the country making significant strides towards being truly bike- and pedestrian-centric.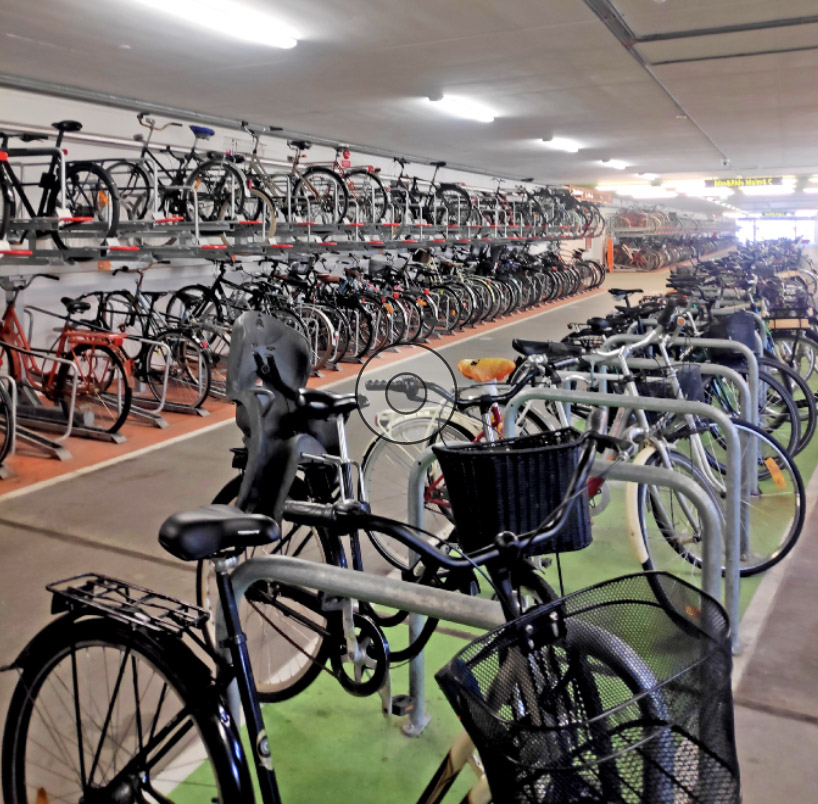 Words and Photos by Chris Noel Hidalgo
Also published in Gadgets Magazine June 2022 Issue