Her Royal Highness' Daily Arsenal
Every girl dreams of becoming a princess, and I freely admit to once being one of them. There are plenty of teen movies, which tackle the royal life of a monarch—some of these I've personally watched, but nothing appealed to me except one that featured a geeky girl who happened to be of royal blood.
Now imagine someone like her who's born with a silver spoon in her mouth, living in the present, and breathing the same air that we breathe. In real life, there are a lot of beautiful and elegant damsels that live in a castle. It may not be literally but we all know that these young socialites are idolized by the youth in terms of fashion and technology which includes their day-to-day essentials. Here, I'll run them down for you.
A flexible beast of a machine
European royal blood's life became very relatable to tweens most especially from their struggles in school. Just like any commoner, these rich girls need a laptop that performs remarkably. The Dell XPS 2-in-1 laptop does just that. Boasting Intel's newest hybrid chip partnered with an AMD Radeon M Vega video card, the 15-inch convertible machine has an edge-to-edge Infinity Display which supports 4K resolutions. Indeed, our royal highnesses can do their homeworks, stream Netflix, and play PC games seamlessly on this sleek device if they wish to.
Powerful flagship phone
Communication is a must for high-profile individuals. Millennials like you, as far as we know, are usually dependent on various gadgets, one of which is a smartphone. The best option for them is the majestic Oppo F5 6 GB Red. Packed with Artificial Beautification technology, capturing real-life selfies are now accurate and natural-looking. Its speedy facial unlock and a roomy 6 GB RAM not to mention its 64 GB of internal storage makes this as the selfie-expert's critically acclaimed flagship phone in the market. Its rear case has an elegant matte red finish that truly fits a queen's style and confidence.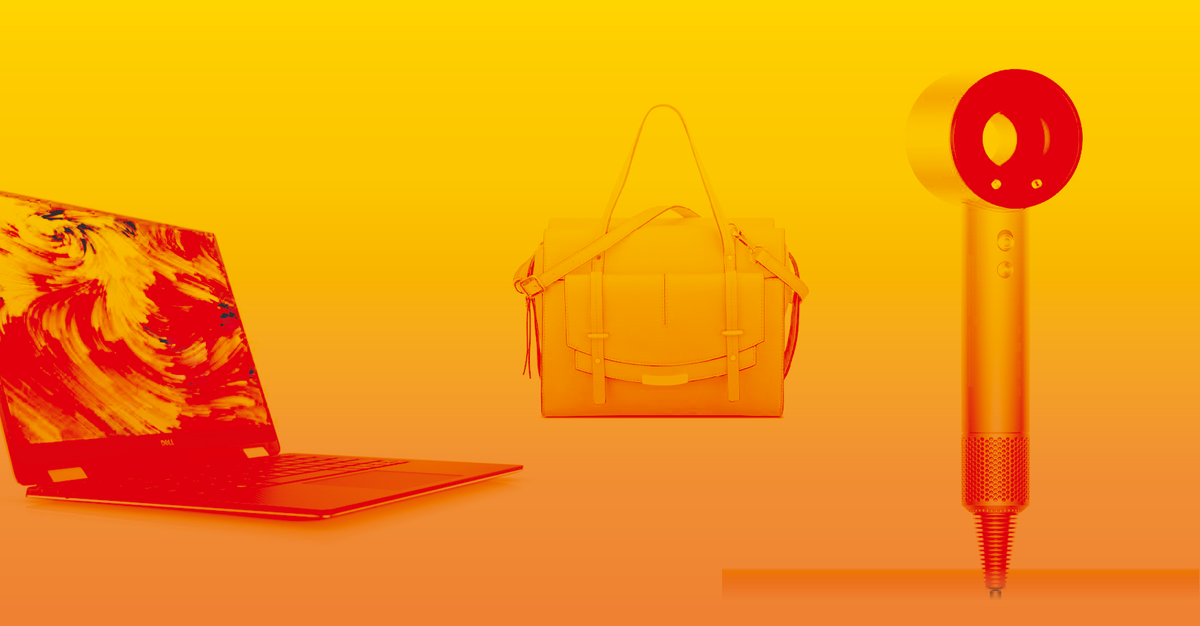 Stylish yet functional bag
Since they juggle their roles as an heir to a business empire or a kingdom, it's necessary for them to own a basic bag that they can use casually for everyday use. Sporting a neutral shade of pale pink, the Nine West Tipping Point Satchel brings out the inner classy chic in you. This man-made two-way leather bag has a roomy main compartment, detachable sling straps, as well as large internal and front pockets where you can store and secure all your important belongings like car keys, cell phone, and wallet without sacrificing style.
Useful hair styling tool
As icons who are always the subject of the public eye, their fashion sense is always in the radar of everyone. As someone like them who's always exposed to the media, their facial appearance and hair is also not an exception from our naked eyes. Fictional or not, these gorgeous monarchs probably smooth their hair frizzes with the Dyson Supersonic Hair Dryer. Helping protect the natural shine of their crowning glory, this mighty tool also styles and gives volume to their hair, making it softer and healthier. It also features fast-drying technology that provides control and high velocity airflow to its users. Crafted as a multipurpose hair tool, the Dyson Supersonic comes with three styling nozzles which gives them the freedom to experiment and try different hairstyles a la Disney princess.
There you have it, ladies! Honestly, it's been a tough choice for me. But with the grace, glamour, and finesse that the sovereigns have, both as an ordinary citizen and as a princess of their country in the other side of the world, there's nothing that these ladies can't accomplish.
Also published in Gadgets Magazine March 2018 issue
Words by Jewel Sta. Ana
Art by Theresa Eloriaga