Prior to the boom of the Internet and smartphones, people of the 90s would often have their eyes glued to the television whenever time permitted. Back then, commercials may have been given more attention than they should have. Guessing the product a few seconds into the commercial even became a game a lot enjoyed. These paid announcements would stick and be remembered until today.
One many would look back on fondly is the celebration of "Gifted Children" in a formulated powdered milk ad. Consumers would credit the brand for the advanced intellect of the featured tots, but in reality, they already had innate ingenuity. Among the first set was young Shaira Luna. In the ad, she can be seen talking about the human cardiovascular system—a bit of science many would not be able to define at the age of 8. Due to the commercial, Shaira became a poster girl of sorts and parents would want their children to follow in her footsteps. For this erudite, taking the creative route was very unlikely—or so everyone thought.
Gifted Kid
At six months, Shaira could already speak. At seven months, she had visibly advanced gross motor abilities. At the age of one, she could read the alphabet. And by the age of two, she had become familiar with the branches of science and eventually a member of the Philippine Astronomical Society. The lass would also fall in love with various musical instruments and be good at playing them. It wasn't normal, it wasn't bad either, it was rather a wondrous unfolding of a genius.
After rigorous testing and assessment, Shaira was found to have the thinking capacity of a sixth grader—smart beyond her years. She entered high school at the age of 9, and at 13, she was already a BS Human Biology student. Studying medicine was an organic and expected path for someone who would spend her vacations dissecting animals and be invited to observe surgery procedures. Life for Shaira was pretty much fixed, but it was then that gears started shifting.
Self Discovery
One couldn't really say Shaira didn't want the life she had then. She wasn't deliberately groomed to be a genius, she already had it in her. She would share that she had resources around her growing up and would utilize them at the prompting of her parents, but nonetheless loved whatever she was doing that time. Brimming with knowledge and eager to learn more, Shaira even explored ballet and gymnastics. Soon after her commercial stint, her already packed schedule—studying and attending lessons—became even more packed with various media outlets wanting to feature her and institutions hoping to have her talk in their respective functions. Shaira didn't think the impact of it all would be as weighty as it already was. And as a youngin, she began feeling exhausted. Figuring out medicine wasn't for her, she did not just shift to another course a single time, she transferred three times more. She wasn't allowed to go out often, but with her musical knowledge, she would still attend gigs of friends, sometimes play flute in the background, and take pictures. Though the life she was leading somewhat turned hazy, taking photos became a certainty for Shaira. She loved it and the photos to come out of it showed that the activity was more than just a past time.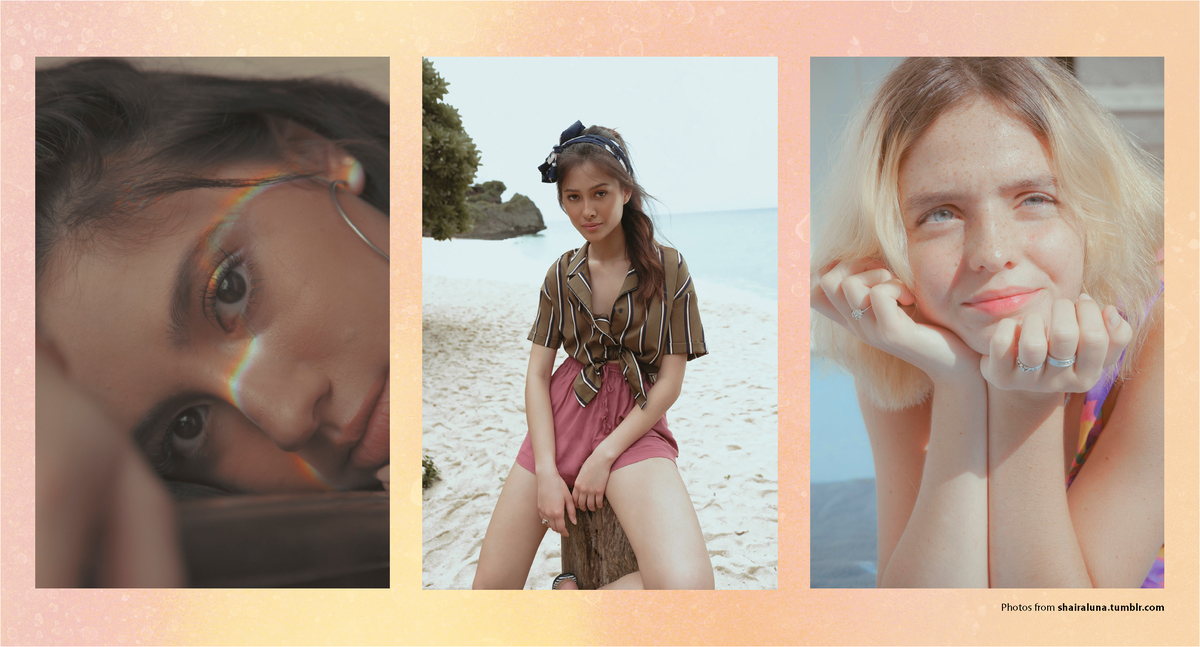 Breaking Free and Forging Her Own Path
Discovering she had the eye for it, and as encouraged by her friends' compliments, Shaira dropped out of school. A decision that proved to be difficult, but rewarding. Shaira shared in an interview that she wishes she found photography earlier. A self-confessed bookworm, Shaira enjoyed picking up stories and these would stick with her. For her, taking pictures became an avenue for the stories she wanted to tell. Pictures are easy to understand and communicates messages to people on a level different from other media. The familiarity offered by the subjects bred connection, and that's what Shaira wants to accomplish in her chosen path: create meaningful stories and connections. Branded a gifted child, photography was for Shaira the truest gift in her life. With photography, she was the boss, she was free, and she felt like a kid again.
Photography Genius
Shaira's sharpness didn't wane, it grew exponentially. As stated in her website's bio, Shaira is self–taught. She didn't achieve pro level talent with the help of an instructor, but did so by her own experience. Shaira now photographs for fashion magazines and websites, and takes shots for commercial use. She also previously worked for Jed Root, a top artist management agency, having been hand–picked to be part of a seven photographer team for the Southeast Asia office. In demand for her aesthetics—dreamy with use of delicate filters, having elements that make it seem like it came out of a movie, and vintage-looking—Shaira has a style trained eyes could easily identify. It isn't always the case of course. Her social media accounts and website feature a curated selection of her works—personal and commercial—so enticing it would be hard to stop browsing. One striking photo is followed by another and you couldn't help but think the photographer almost was a doctor. A common denominator for all the photos though is there's a story in each of them. There's this two-piece collage of a man looking through the viewfinder of a vintage camera above, and of him, much more polished-looking, looking down a cup of coffee while seated below. There is a story to be told, while viewers are free to interpret one of their own. It's genius in its simplest form. Shaira may not have credentials like that of Andy Warhol but she's steadily building her legacy, a story that's her own and that others would be inspired to follow.
Also published in GADGETS MAGAZINE  July 2018 issue
Words by Mia Carisse Barrientos
Art by Theresa Eloriaga