Manulife Philippines has collaborated with some of the country's leading tech startups to host a webinar last July 22, on how to help local business start, bounce back, or keep going despite the continuing pandemic.
The webinar titled Getting Back to Business: Starting or restarting a business in the new normal, brought together some of the country's biggest tech startups leaders including:  Jacqueline Lim, head of GrabExpress, Grab Philippines; Martha Sazon, president and CEO, Mynt; and Ragde Falcis, CEO and founder, ChatGenie.PH. These tech leaders shared practical tips to guide entrepreneurs into the new realities brought by COVID-19 to local businesses.
In the Philippines, small and medium enterprises are among the key pillar of our economy and employ majority of our population. They were also among the hardest hit during the pandemic. By engaging startups who have managed to weather market disruptions through agility, responsiveness, and customer-centricity Manulife aims to empower other businesses with valuable insights that can help them face today's challenging landscapes, as well as introduce them to innovate tools and technologies to bring their ventures forward.
As social distancing measures have prevented businesses from servicing customers in their physical stores, many have embraced digital transformation and shifted their attention and resources to e-commerce to keep themselves afloat. To support them, the webinar touched on three crucial components of online selling: logistics and fulfillment, customer support, and digital payments.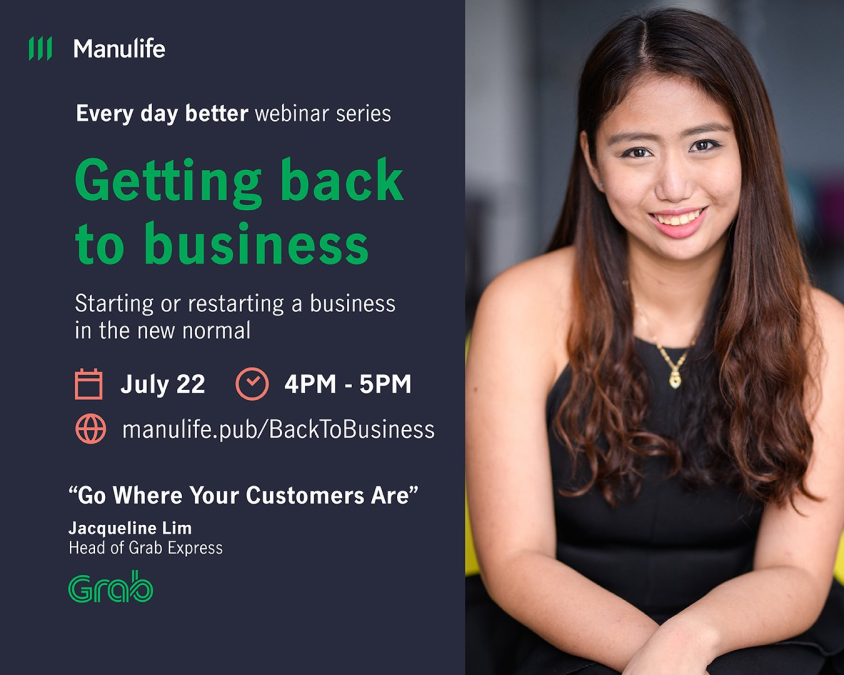 Manulife invited GrabExpress, Grab Philippines' same day parcel and courier delivery service, to share how businesses can take advantage of the services of their fleet, and to offer tips on how to manage delivery of their goods. Meanwhile, to help businesses drive profitability as they make and keep their customers happy, Manulife partnered with ChatGenie.PH, a mini app development company that harnesses Facebook Messenger for easier communications and transactions.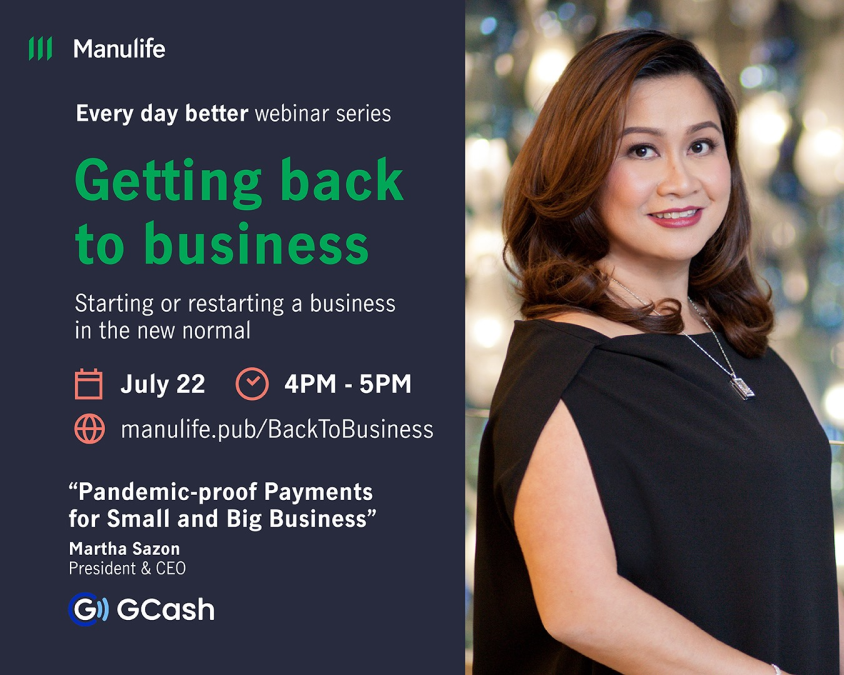 Manulife also reached out to GCash, an e-wallet service provider from Globe Telecom's financial venture Mynt, to educate businesses on how they can offer convenient online payment services for their customers, and even salary disbursements for their employees, safely, securely, and seamlessly.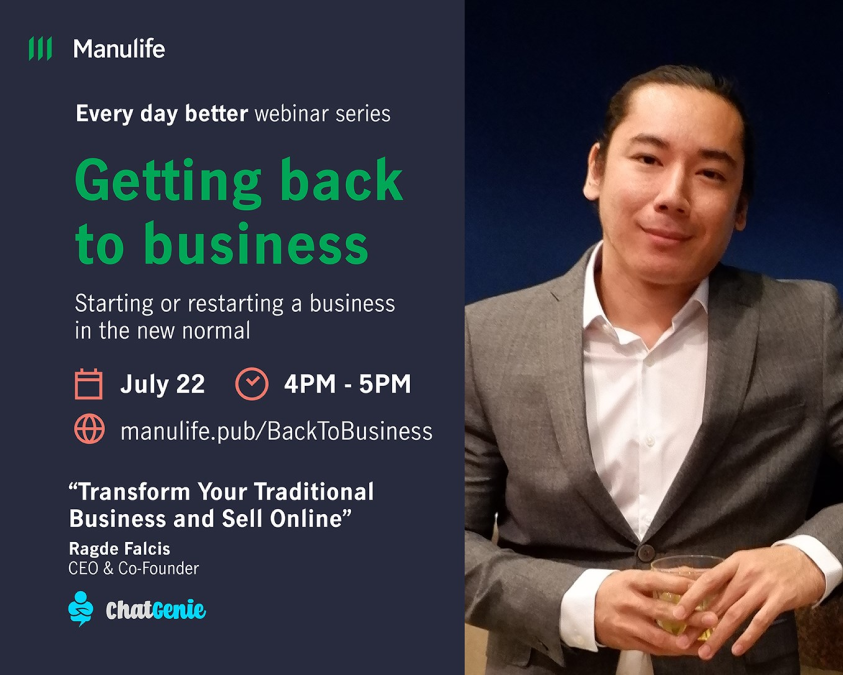 Through this webinar, Manulife hopes to support entrepreneurs from all walks of life—whether they are a solo-preneur or part of a family enterprise, a startup founder or a veteran in the field—as they reimagine the way they do things, so that they can continue to make a living, serve others, and make every day better.
To find out more, Filipinos can watch the full webinar on this link for free. To know more about their upcoming seminars on health, investment, and business needs, you can visit www.manulife.com.ph.