The world's leading provider of open source solutions for large enterprise, Red Hat, currently expands its footprint in the ASEAN region by opening an office in Manila. The multinational software company also empowers local companies to innovate with open hybrid cloud solutions through its Innovation Fest, gathering developers and innovators to discuss open source trends and experience digital platform demos.
According to Red Hat Asian Growth & Emerging Markets (GEMS) vice president and general manager Damien Wong, Red Hat has strategically chosen the Philippines as the location of its fifth ASEAN headquarters due to its highly educated talent pool, robust infrastructure, and committed ecosystem of customers and partners. He also shares that their presence in the country will help them catalyze awareness of various Philippine business entities to open source technologies. Wong also said that they currently working closely with  Department of Information and Communication Technology (DICT) to build a community of Independent Software Vendors (ISVs) on operating systems, virtualization, middleware, storage, and cloud computing, as well as develop apps and platforms for government agencies.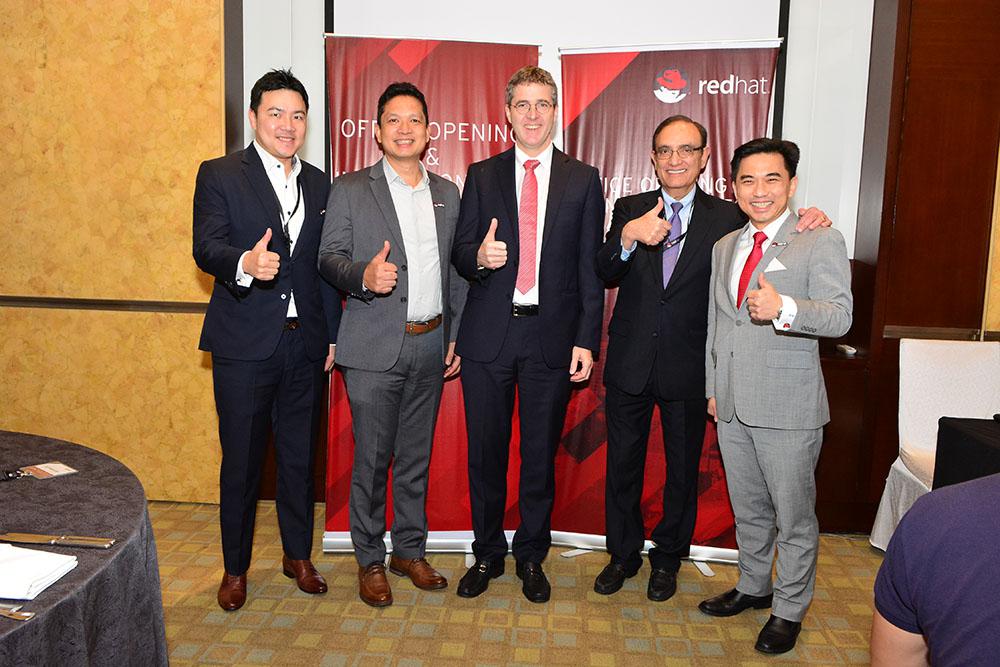 Red Hat's vice president and general manager for Asia Pacific Dirk-Peter van Leeuwen said:  "Our new office in Manila is a testament to Red Hat's strong customer and partner ecosystem support in the ASEAN region. Organizations in the Philippines recognize that open source technology can help them to be more competitive and innovative. We look forward to providing open source solutions that can also advance in their digital transformation strategies and deliver any app in any environment." 
Red Hat's open source computing solutions aid businesses in going digital and improving their services. Its current clients in the country include big players in the private sector namely UCPB, RCBC, Philippine Stock Exchange, and Philippine Airlines. It has also partnered with IBM to accelerate the adoption of hybrid cloud.