I got my very first smartphone in 2010: a Samsung GT-i5500 (look it up, kids) running Android 2.1. I've since gone through heaven knows how many smartphones, each running Google's open-source operating system. As a budget-conscious young adult, the value for money offered by Android smartphones was hard to beat. As a power user, I appreciated Android's customizability; I often switched out from official software to all kinds of custom bootloaders and ROMs.  
But with great flexibility comes great risk, including software-hardware incompatibility, app crashes, and general instability.
I broke the cycle and bought an iPhone 13 Mini a few weeks ago, mostly because I wanted to try something new, partly because I've seen friends with years-old iPhones still content with their devices.
While there was definitely a learning curve, I daresay I won't go back to using an Android as my daily driver. If you're coming from Android and are thinking of splurging on the latest iPhone 14 series or taking advantage of the lowered prices of the older models like I did, here are some of the reasons I found that make switching teams worth it.
iPhones get OS updates for much longer
As I've said above, one of the reasons why I switched to Team Apple (I switched from Windows to macOS over a year ago) was because of the longevity of their products. I've seen friends rock MacBooks from circa 2016 with still reliable battery life and performance. I've also seen them completely content with their 3-4 year old iPhones, only opting to upgrade once their devices' battery health completely tanks.
This is because Apple historically has a good track record of supporting its older devices. Even the iPhone 8, released in 2017, got the latest iOS 16 update released just this September 2022. You'd be hard-pressed to find a similarly-aged flagship Android which got official manufacturer support for the 2021 Android 12 update. Even Google's own Pixel 2, released in late 2017, only got major official updates until the 2020 Android 11.
If you care about keeping a phone for years, then you can't go wrong with an iPhone. But what's long-term OS support if the user experience is subpar, right?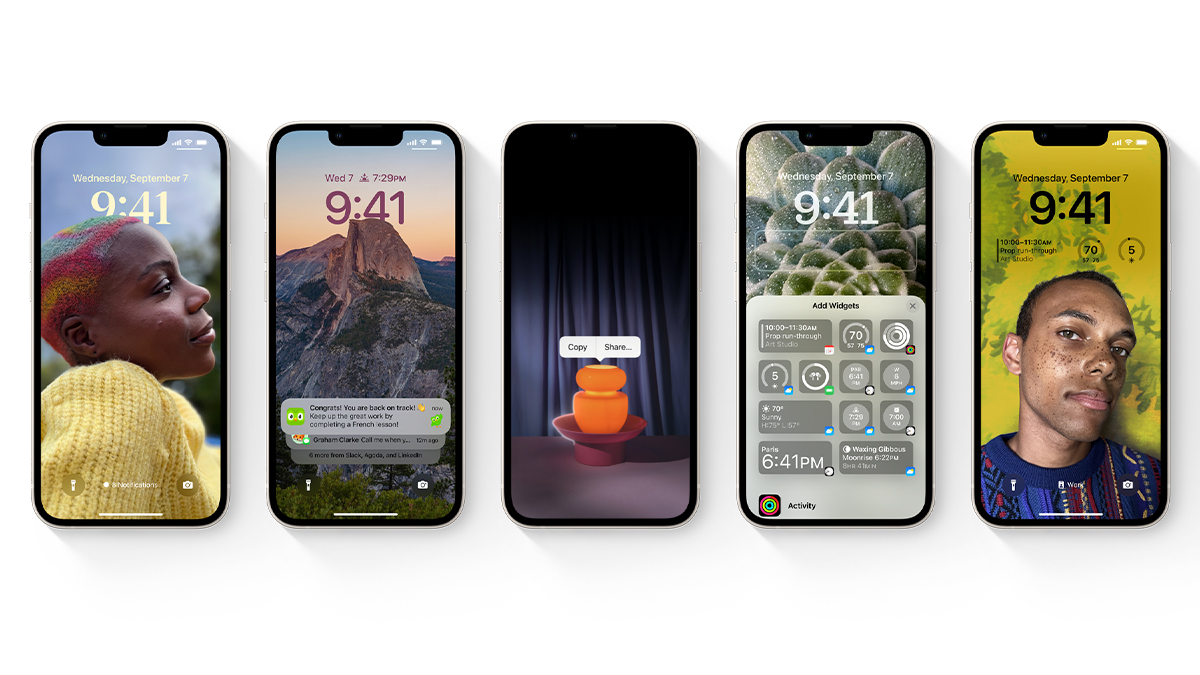 It's smoother and more cohesive than Android
With Android, I often had to root, flash ROMs, and download extra apps and widgets to get the everyday functionality I wanted out of my phone. However, this — combined with the fact that phone manufacturers like customizing Android with their own flavors — means the final product looks and feels like a mishmash of forced-together puzzle pieces instead of one cohesive experience. That much customization also lends itself to inconsistent performance, sudden lag spikes, and total OS crashes.
In contrast, iOS was a joy to use after the initial adjustment period. It was surprising that I did not have to do my usual "tweak every little thing to squeeze every last drop of performance out of the phone" routine. The interface feels smooth and flawless from the get-go, with fewer stutters and hiccups versus my factory-reset 3-year-old Android flagship.
Additionally, it feels that apps available across both operating systems are more optimized for iOS in terms of looks. On Android, apps feel like they exist in their own worlds as they look very different from each other and the OS itself. On the other hand, most iOS apps have a unified look that makes it feel like each was designed specifically for the iPhone. This continuity in design language further reflects the iPhone's premium appeal.
The continuity even extends to the useability of and between Apple devices.
Continuity features are a boon for productivity
Windows and Linux desktop operating systems are amazing. Android is amazing. What's not amazing is trying to be seamlessly productive between the two platforms. If I had to transfer a photo from my Android to my PC or vice versa, I had to either: (a) use a cable and deal with the Android Debug Bridge that sometimes just chooses to stop working; (b) use a flash drive that's compatible with both smartphone and desktop; (c) use the painfully slow Bluetooth; (d) email it to myself; or (e) upload to a file sharing service.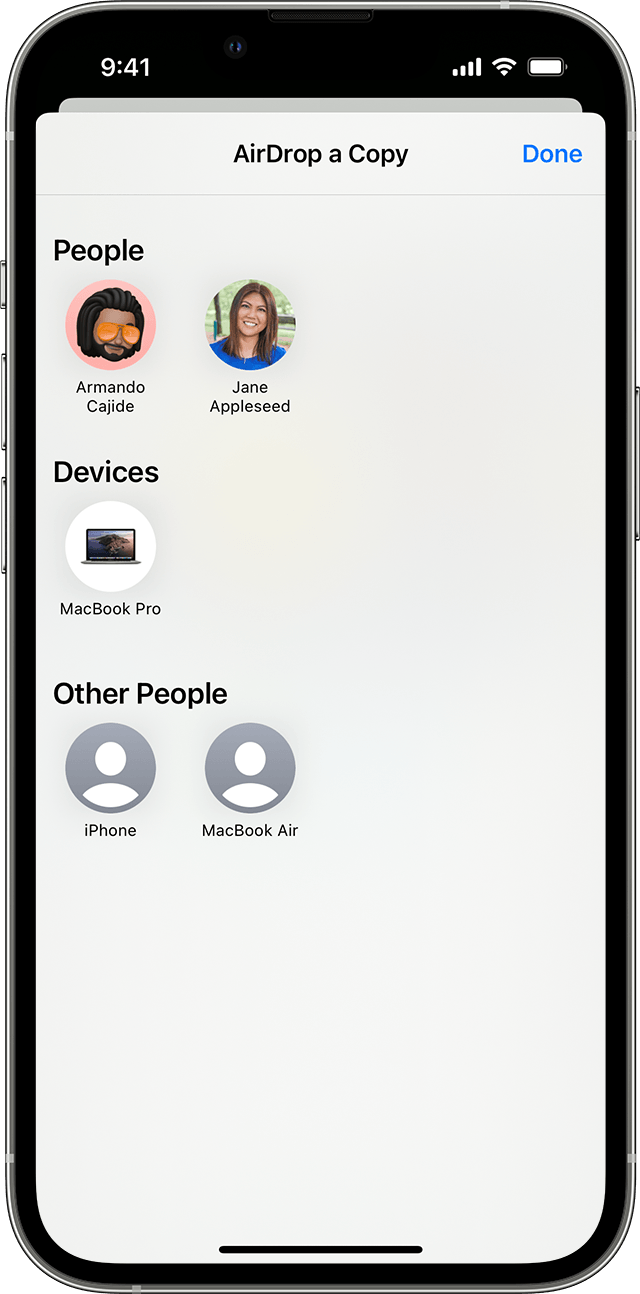 With my iPhone and MacBook, all I have to do is turn on Airdrop and I can easily and quickly share my files and photos between devices. No more dealing with pesky accessories or third-party applications. Moreover, I can easily share these with my other friends on iOS without having to use ad-filled apps such as ShareIt.
Other Continuity features that I've found to be useful include Universal Clipboard, which allows me to copy-paste text, images, photos, and videos between devices; Continuity Camera, which allows me to scan documents straight into my MacBook's Finder window; and Continuity Markup, which allows me to markup documents on my phone and have the changes be reflected live on my MacBook display. As someone juggling various side hustles, these features have been invaluable in ensuring my work efficiency no matter where I am, not to mention that they are just plain cool.
An equally premium exterior wraps up this premium holistic user experience.
As beautiful outside as it is on the inside
I've been talking about the iPhone experience mainly from the software side, but the phone's physical characteristics and features are equally important. Its anodized aluminum body and glass-covered back are very nice to the touch, so much so that using a case feels like a disservice to its build. It also comes with a nice heft that communicates "premium." The first time I had the iPhone in my hand, I thought, "So, this is what I've been missing." All that online praise about Apple's craftsmanship is right on the money.
Another physical aspect I appreciated was the physical ring/silent switcher, as it provided a more certain way of ensuring my phone was silent during meetings versus having to hold down the volume button. Magsafe is also an enticing feature as it allows wireless fast charging, as well as magnetized slim wallets that latch onto the back of my iPhone. Though I've yet to invest in it, I'm looking forward to having a one-piece everyday carry in the future.
Although I've been talking about iPhones like they are the end-all and be-all of smartphones, there are still a couple of things that I feel can be improved.
Don't get me wrong — it's not perfect
For example, Apple is still using its proprietary Lightning Connector, which means my tangle of USB-C cables at home and in my car is useless. While even Apple's newest MacBooks, most other smartphone manufacturers, and even other tech segments have transitioned into using USB-C, it is infuriating that the iPhone has not joined this bandwagon. However, with the European Union's regulatory ruling for all sold smartphones to follow a standard charging port by the third quarter of 2024, USB-C iPhones should be coming in the near future.
Information on switching from Android to iOS should also be made more explicit. When my wife switched over to an iPhone months before I did, we did not know that there was a simple and official method of doing so and that it could only be done with a factory-reset device. If you're going to get an iPhone this Yuletide season, make sure to download the "Move to iOS" app on your Android, and don't make the same mistake we did to avoid wasting hours of downloading apps and tweaking app folders and phone settings to your liking.
There are definitely many more features that I have not discussed in this article, including the superb camera and camera app, Live Photos, Apple Notes, and texting from my MacBook, to name a few. The actual user experience will definitely vary. But if you are someone who wants a premium phone that's no frills and no fuss, the iPhone could be what you're looking for.
Words by Chris Noel Hidalgo
Also published in Gadgets Magazine November-December 2022 Issue