When it comes to imaging technology, Fujifilm has always had a certain degree of prestige, reliability, and quality attached to its name. This recognition was built through years of unrelenting innovation and outstanding customer service. Even today, Fujifilm continues to create products that enhance the quality of life.
The Fujifilm Corporation has been in business for over eight decades now, an amazing feat that Fujifilm Philippines Inc. president Tomoyuki Fukura attributes to constant transformation through research and development, while retaining the image quality the brand is known for. When their photo business suffered a decline in sales, the brand saw it as an opportunity to branch out and strengthen their product portfolio. Fujifilm's diversified offerings include imaging products, industrial printers, IT software, cosmetics, pharmaceuticals and medical systems.
In the Philippines, meanwhile, Fujifilm has managed to establish a strong presence in just a span of six years. Year on year, the brand continues to record impressive sales largely due to its expansive lineup of mirrorless and instax cameras. But what most people don't know is Fujifilm is also being relied on by healthcare professionals in the country.
Medical equipment has long been a part of Fujifilm's traditional business, with the company having produced x-ray machines since 1930. The company takes pride in its information systems for healthcare facilities and diagnosis imaging devices. In 2012, Fujifilm acquired the US company SonoSite's ultrasound business. The acquisition allowed the brand to combine its groundbreaking image capturing and processing technologies with SonoSite's unique, durable transducers and portable diagnosis tools, creating advanced ultrasound systems that allow medical practitioners to attend to patients, anywhere, at any given time. Apart from growing its healthcare portfolio, this also has further expanded Fujifilm's sales channels beyond Asia, empowering them to penetrate new markets as well as help more people.
Fujifilm's corporate mission is to help improve the quality of life through technology and their medical equipment aids them in fulfilling this. Playing an integral role in the Philippine healthcare system, the machines are very robust and are covered by a 5-year warranty. In the case the devices malfunction and encounter issues beyond customer troubleshooting, Fujifilm will loan clients a unit until theirs are fixed, eliminating possible downtime thus giving medical practitioners more time to save lives. This, supported by Fujifilm's comprehensive software, Synapse, that can be linked up to existing facilities, helps simplify the complex collation of records by acting as a centralized system through which data are stored and can be easily accessed.
Though the technology behind Fujifilm products is complex, the company sees to it that running the devices is as simple as operating perhaps a point-and-shoot camera. Part of Fujifilm's service is training and educating clients until they can utilize the devices freely.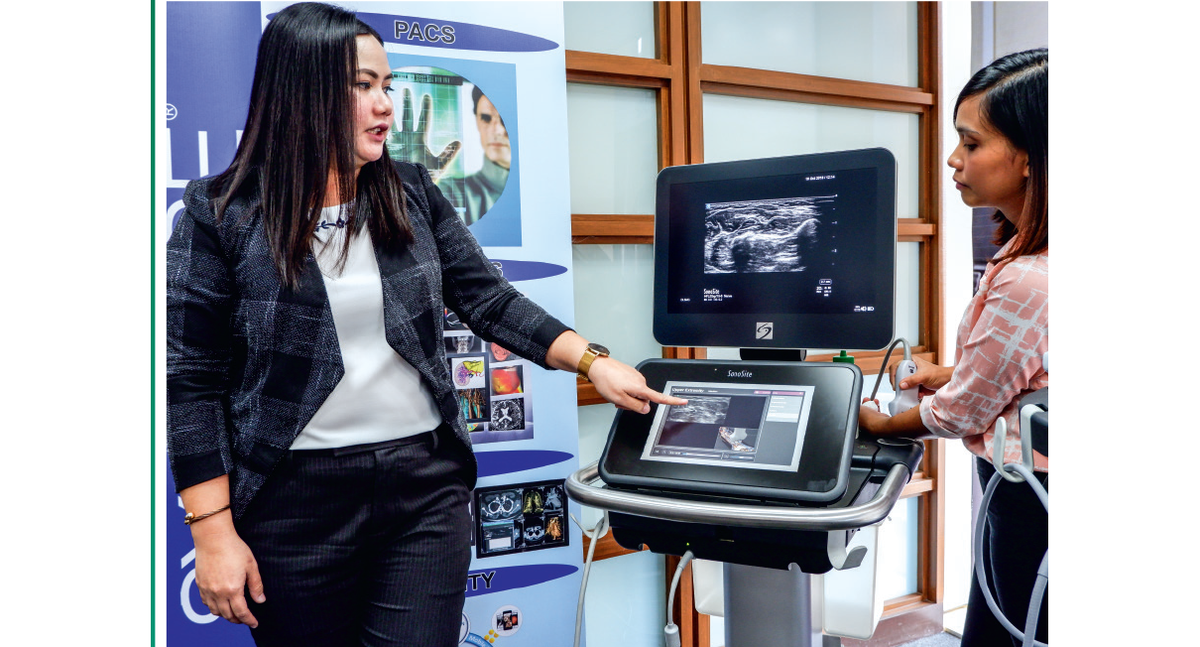 Looking forward, Fujifilm is investing heavily on artificial intelligence which would allow them to build smarter, more user-friendly devices and processes. The direction Fujifilm is going healthcare-wise is to develop intelligent systems that are capable of more precise and faster imaging with better contrast to help practitioners quickly and accurately identify problem areas in the body. Fukura notes that when they create technologies, they always put the best interest of their customers first. This is business done right.
Endoscopy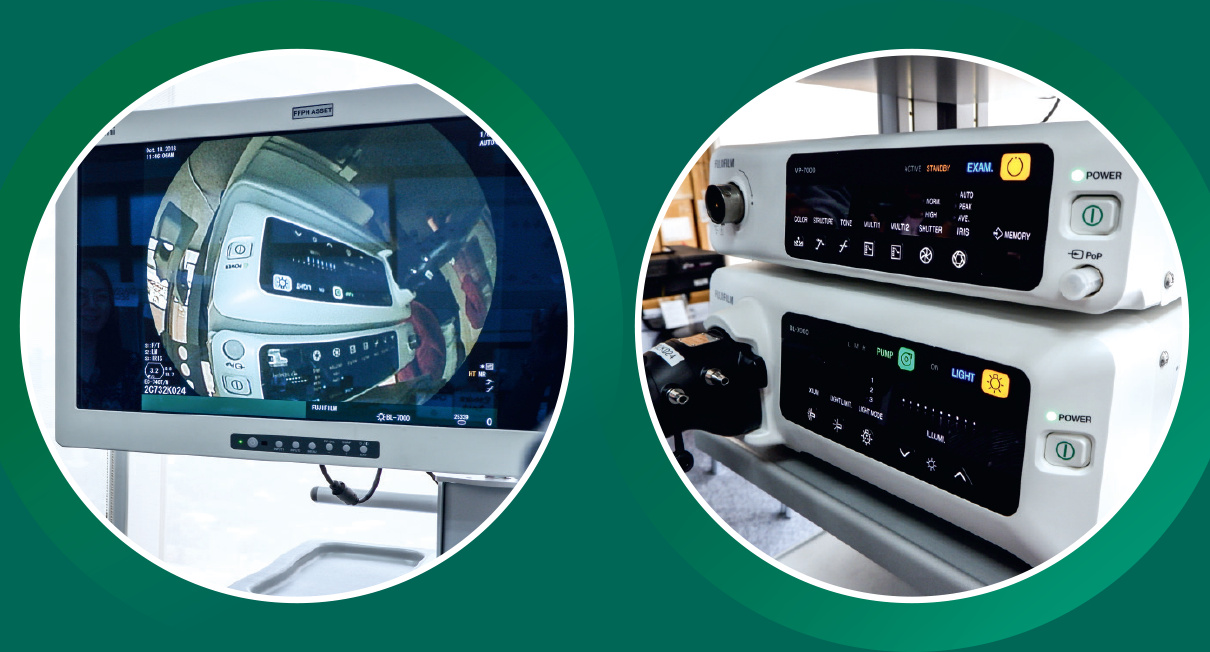 Fujifilm's endoscopy solutions include not only endoscopes enhanced by imaging technology, but also personalized service and support. The brand offers phone assistance as well as on-site assessment by skillful service engineers. Currently, there are 10 installations of Fujifilm's endoscopy solutions including the next-generation ELUXEO 7000 integrated with a 4-LED Multi Light technology to render outstanding endoscopic imaging. The solutions are also equipped with the new LCI (Linked Colour Imaging) and BLI (Blue Light Imaging) modes for accurate visualization.
Ultrasound Systems
Fujifilm's SonoSite combines customer insights with innovative consumer technologies to deliver the future of point-and-care ultrasound. As these ultrasound machines were initially intended for military use, they are compact, allowing them to be carried around with ease and withstand the most grueling conditions. The machines boot up quickly, have built-in instructions healthcare professionals can follow, and boast optimized image reproduction to allow accurate and fast diagnosis. Fujifilm's SonoSite lineup includes the iViz, Vevo MD, Edge II, X-Porte, and M-Turbo.
Also published in GADGETS MAGAZINE November 2018 Issue.
Interviewed by Mia Carisse Barrientos
Photos by Theresa Eloriaga