The Fifine K688 XLR/USB Dynamic Microphone came to our attention some months back, as an affordable upgrade to our home audio setup. More and more, audio quality is becoming an essential component for content creation and live streaming, and there is a sizable market for high-quality yet affordable microphones. Let's check out how this podcast microphone performed through three months of regular use.
Design: 4.5/5
The Fifine K688 came in a lovely black and red cardboard box inside which the microphone was securely nestled in cut-out foam compartments, along with a 2.5m USB-C to USB cable, a 5/8" male to 3/8' female screw adapter, and a user's manual. The microphone itself is attractive and well-built, thanks to its matte black all-metal construction. Its shock mounting and grey foam cover are not only utilitarian but also add to the overall visual appeal.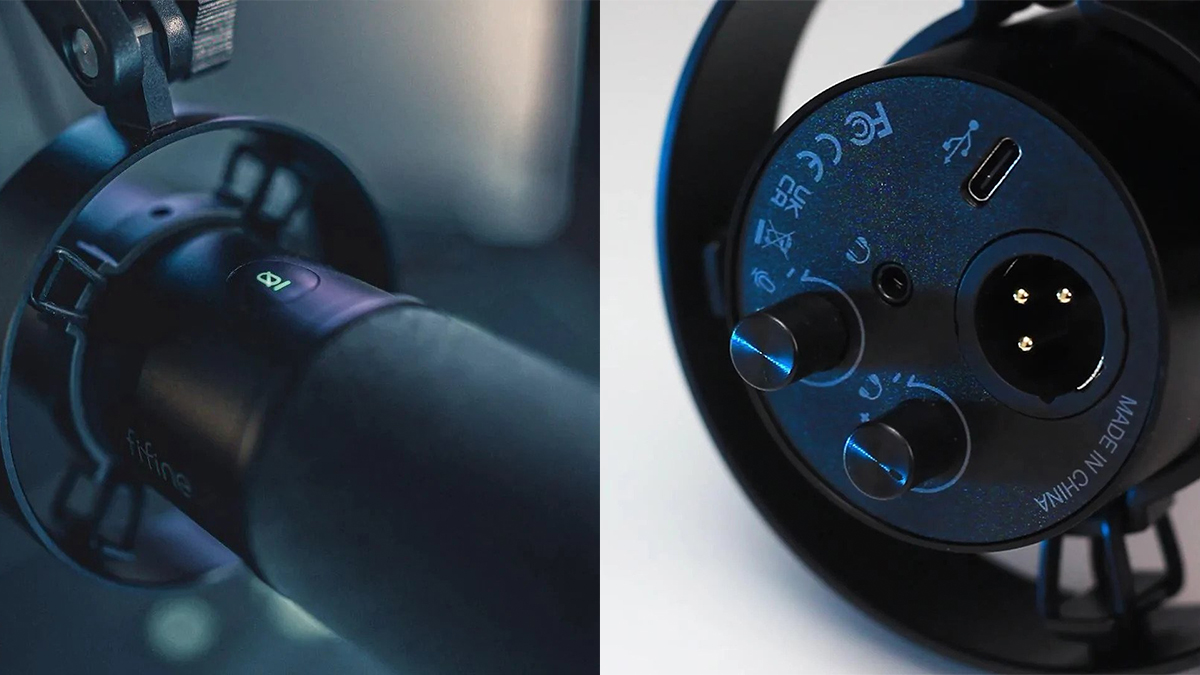 A tap-to-mute button/LED indicator is located on one side of the capsule, just above the shock mount. At the bottom end are the XLR port, Type-C port, headphone jack, headphone volume control, and microphone gain knob. The included screw adapter is useful for attaching the mic to an arm stand.
Hardware: 4/5
As a dynamic microphone with a cardioid polar pattern, the Fifine K688 picks up sound straight on as well as from the sides, but eliminates sounds from behind, thus ensuring clear vocal recordings with minimal ambient noise. Its shock mounting is both functional and aesthetic, isolating the mic from distracting bumps and rumbles while adding to its looks. Dual XLR and USB capability deliver both flexibility and ease of use.
User Experience: 3.5/5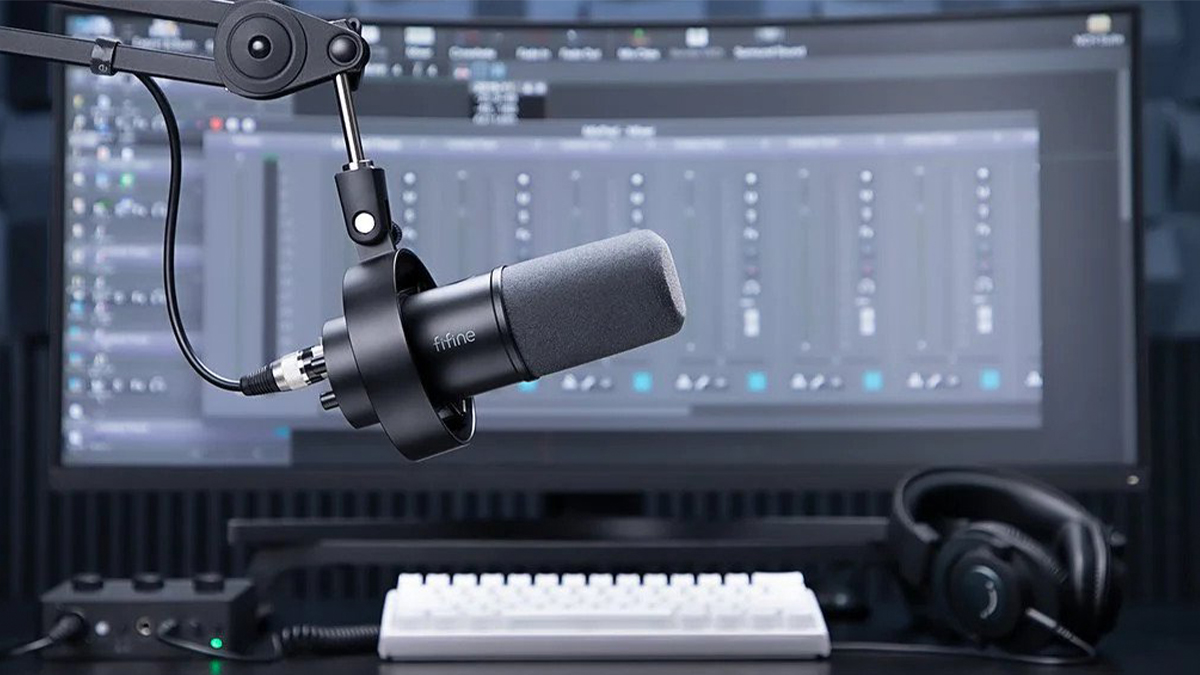 My home office doubles up as a "studio" for recording a 1-hour tele-radio show that airs on a local station weekly. There is absolutely no professional setup, except for a green screen to simulate a studio background in the Zoom recording, we just plugged the Fifine K688 directly to the iMac for use as the audio input source. Start-up was painless, as no configuration was needed. The machine immediately recognized it, and it was good to go. The headphone jack and the headphone volume control knob provides a convenient way to monitor audio quality. Also, since you're able to control mic sensitivity through the microphone gain knob, you don't need to exert too much effort to speak louder and can position the mic at a comfortable 2-6 inches away from your lips. This seemingly minor detail is a boon when recording video since the mic does not have to cover your face. Compared to the USB condenser microphone that it replaced, the Fifine K688 delivered noticeably clearer and richer voice reproduction, so it seems like you actually sound better.
An issue we experienced with the Fifine K688 were the occasional sound breaks, or audio cut-offs when using the mic. These are very slight, almost imperceptible breaks in the recording but can be a nuisance as they affect the overall broadcast quality.
Value: 4/5
I paid PHP5,099 for the Fifine K688 on Lazada, but you might be able to get it at a discounted price during one of the regular sales promotions. This price point is very reasonable for the package you're getting and should be considered a sound (pun definitely intended) investment.
Specifications:
Element: Dynamic
Polar Pattern: Cardioid
Connector: USB-C and XLR
Power Supply: 5±0.25V
S/N Ratio: >75dB
Sensitivity: -58±3dB
What's Hot:
Excellent vocal reproduction
Looks good, well-built
What's Not:
Intermittent audio cut-offs
Bottomline:
Good microphone, especially for live use.
Reviewed by Maribelle Alba
Also published in Gadgets Magazine February 2023 Issue.