The world is positively rife with smartphones these days. There is a device for every market, every price point, and every conceivable niche. Quietly in the background though, a sleeping giant is stirring. Nokia, once the name in mobile phones globally, is making another push into the consumer electronics market. With a solid Android One base built on premium design, they're looking to get back in the running. One of their latest devices is the gorgeous Nokia 8.1, which we got to use for a few weeks. Are they once again on the road to greatness? Let's find out.
Design: 4.5/5
Our review unit was done in steel and a deep, almost brown copper, which was actually quite fetching in a world of color-shifting, backs with laser-engraved patterns. The camera module and rear-mounted fingerprint scanner are highlighted with a shiny silver trim, giving the phone a quiet, understated sort of elegance we don't often see in devices these days.
The metal frame adds nicely to the phone's heft, and gives it a solid, weighty feel in the hand which goes well with the premium look Nokia is trying to bring across. In my own opinion, this is one of the better-looking phones you can get your hands on at the moment—simple, elegant, and strong in its design and construction.
Hardware: 3.5/5
This Nokia's hardware puts it a notch above mid-range territory. An octa-core Snapdragon 710 SoC, 6 GB of RAM, and a 3500 mAh battery are more or less standard for its tier. It has a reasonably large 6.18-inch notched IPS LCD, and dual-sim capability, though you can choose to skip the second sim and pop a memory card in to supplement its storage.
The 8.1 has a dual 12 MP + 13 MP camera module on the rear which are still backed by Zeiss optics, so you get some pretty good glass, and at the front, you have a 20 MP selfie camera to up your selfie game.
User Experience: 4/5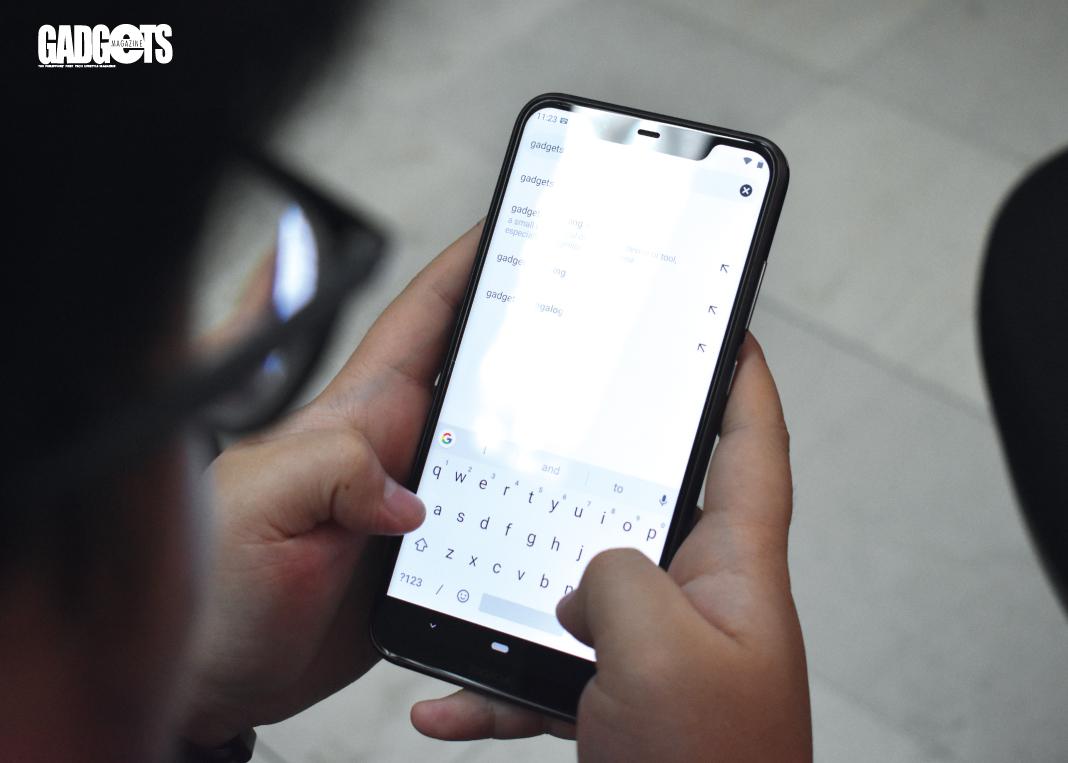 The first thing you'll notice about the Nokia 8.1 is the heft. It has some gravity to it. This isn't a bad thing, and makes it feel good and solid in the hand, and lets its presence known in your pocket.
Another thing worth noting is that the Nokia 8.1 is part of the Android One program, optimizing the smartphone experience with an uncluttered Android experience and fast, regular updates. I love plain Android. There's no bloatware, and no fancy effects to slow response time. Swiping through screens, opening apps, and multitasking are all top-notch and indistinguishable from much higher-end devices in everyday use. All the usual phone functions—browsing, streaming, launching multiple apps—are all smooth and fire up without hesitation.
The importance of OS updates cannot be overstated. With the amount of information we keep on our phones and the number of people who want to get their hands on that kind of information, updates matter. The Android One initiative makes for a much more secure device.
The notched screen is more than bright enough for outdoor use, even under bright sunlight. The resolution is reasonably high, with a pixel density of about 408 PPI, and will stand up to close scrutiny even while streaming your favorite shows. The Adreno 616 GPU si plenty for pushing games like PUBG Mobile or CoD Mobile. Longer stretches of gaming are possible despite what seems like a small battery, though because of its weight, you're going to want to put the phone down before you drain the battery.
Camera performance is actually quite good. Nokia eschews quad cameras for a simpler, more cost-effective dual camera setup here, but makes up for it with Zeiss optics. The lenses deliver great sharpness and definition, and the sensor is able to do colors justice, keeping things vibrant, without looking overdone. Low-light performance is not bad, with even lighting appearing through the images. As with camera phones, it does struggle slightly when the scene is dim, but not any more than the competition in its price range.
The front camera is likewise sharp, though it smooths faces out a little too noticeably for my liking, making for shots that have a slightly artificial look that may or may not be your thing.
I was careful to temper my expectations for the phone when it came to battery life, seeing as it has all of 3500 mAh on tap—a little less than would be expected from something in this category. Thankfully, and probably because of the system optimizations in place, there was much more than enough to power the phone for a full workday, even with an occasional game thrown in there. This was connected to the office Wi-Fi network, so using solely mobile data will likely mean you'll want a powerbank handy.
Value: 3.5/5
The phone itself is a wonderful performer on a great, quickly updating version of vanilla Android. At this point though, it suffers a bit, no thanks to competition with better specs on paper, at about the same price point. Still, for those who know what they're getting with Android One, or for those who appreciate the build quality and storied past of the brand, this is a phone that's definitely worth considering.
Specifications:
Dimensions: 154.8 x 75.76 x 7.97 mm
Weight: 180 g
Display: 6.18" FHD IPS
SoC: Snapdragon 710
Memory: 6 GB RAM
GPU: Adreno 616
Main Camera: 12 MP + 13 MP dual rear cameras with ZEISS optics
Front Camera: 20 MP
Dual SIM capable, WiFi 802.11 b/g/n/ac
Bluetooth 5.0 A2DP, LE, aptX HD
Rear-mounted fingerprint scanner
USB Type- C 2.0
3,500 mAh battery
What's Hot:
Zeiss optics
Great Android support
Excellent build
What's Not:
A little pricier than others in the market
Overdone front camera shots
Bottomline:
It's a looker that's very capable—you just have to be willing to pay for it.
Also published in GADGETS MAGAZINE November 2019 Issue
Reviewed by Ren Alcantara