Oppo won a huge chunk of the already saturated Asian market with its selfie-centric product development, running with it ever since. The F3 Plus is the company's upgrade to the highly popular F1s. I got my hands on one to see if the new tech upgrades warrant an entirely new-generation phone model.
DESIGN 4.0 / 5.0
The overall aesthetic of the phone feels a bit same-y. The design team decided to keep as much of the F1s DNA as they could. Not that there's anything wrong with that: the F1s was a nice-looking phone; but a completely new phone would definitely need a nip and a tuck or two to distinguish it from the predecessor.
The silhouette of the phone is sleek, and looks even sexier with the gold finish (also available in black) and the six bands that go around the back all the way to the sides. It is a very thin phone, but an ill-placed bevel separating the metal and glass elements (which may have been put there to make it look nicer from the front) makes it look thicker than it actually is.
If there's one thing you can't fault Oppo with, however, it would be the build quality which is excellent as always. It does feel like a premium phone, but with a not-so premium price tag.
HARDWARE 4.0 / 5.0
As advertised, the piece de resistance of the F3 Plus is its dual-lens selfie camera setup. The main lens is 16 MP for super detailed self-portraits, while a secondary 8 MP wide-angle lens is for taking selfies with more subjects (hence the word "groufie").
Built around the selfie camera is an octa-core machine running on a Qualcomm MSM8976 Pro Snapdragon 653 with 4 GB of RAM and 64 GB of on-board storage expandable up to 256 GB through a microSD slot.
To supplement the front-facing camera, the rear camera has a new custom-built 1/2.8-inch IMX398 sensor designed with Sony Semiconductor Solutions Corporation which has a wide aperture of f/1.7 for better photos even in dim conditions.
Extra features include a static fingerprint sensor instead of a regular home button. If you try this phone out, you'll be duped into pressing hard on that sensor thinking at some point it will depress and click. It also has a dual-tone LED flash for the camera, a huge 4000 mAh battery that has a fast-charge guarantee via Oppo's proprietary VOOC charging technology.
At launch, the folks at Oppo announced that it is proven to be faster than other quick charge technologies out there. However, upon testing it out, the VOOC-charging F3 Plus took more than an hour to charge. It still tops up faster than most phones out there with a micro USB port. There is nothing wrong with the charger, it is just the limitations of the micro USB in comparison to, say, the USB-C.
That being said, you are getting a lot of phone for the price, and it is a really good phone for daily use and can handle multitasking with ease.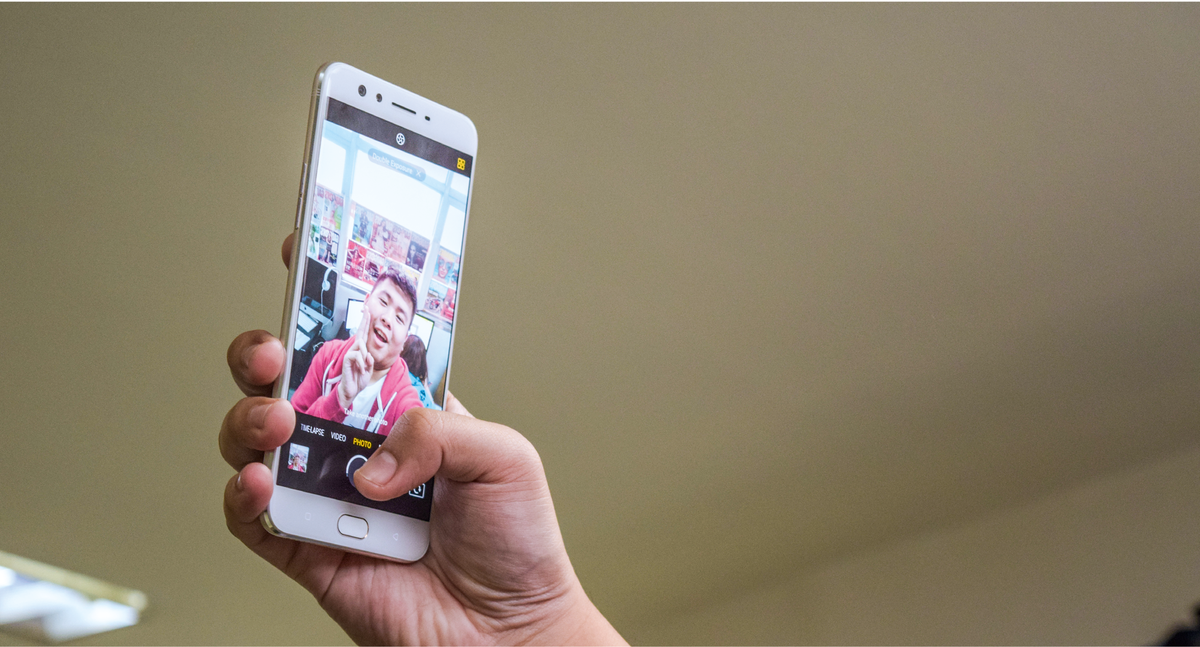 USER EXPERIENCE 4.5 / 5.0
The F3 Plus is an everyday phone. It's able to handle my needs from leisure to work without a hangup. I want to note how clean Oppo's operating system is. Sure it is based on an older Android version, but it has a stable build without the clutter of other custom operating systems. It can handle my constant shifting between different productivity applications that are on standby. The F3 Plus is also able to do some gaming in between and no matter what I throw at the phone, the battery has a steady drain that would last me the whole day of continuous use.
In terms of its primary features, however, the F3 Plus comes out as a lifestyle phone. If you are one who loves to take photos and share them on social media, the camera interface has special functions that support it like double exposure, beautify and bokeh effects, among others.
VALUE 4.0 / 5.0
At PHP 23,990 the F3 Plus is on the low end of the high end range when it comes to price, but
specifications-wise you are getting a lot back for the money you shell out. It's a nice everyday phone that feels very premium, and Oppo has proven that a premium phone doesn't have to equate to a premium price point.
Bottomline:
If you want a decently-priced phone with good specs and love taking photos of or with friends and family (basically a can-do smartphone), the F3 Plus is the smartphone of choice.
Also published in GADGETS MAGAZINE May 2017 issue
Words by Robby Vaflor