Taking IG-ready pictures, playing online games, streaming high-quality videos—everything's smooth with the new OPPO Reno6 Z 5G! Continuing the success of its predecessors, the newly released OPPO Reno6 Z elevates the whole Reno series with the addition of cool new camera features.
Design: 4/5
The review unit we got came in the stellar black colorway in black and blue, distinct from the aurora variant with its sky blue-rainbow color finish. When light hits the phone at different angles, the color changes in a gradient from blue-black to midnight blue giving the phone a luxurious feel.
The plastic back, although looking very textured, is actually smooth to touch. The unit features a 64MP rear camera with an 8MP wide-angle camera as well as a 32MP selfie camera. The power button is on the right side while the sim card tray and volume buttons are on the other. The cable port, speaker, and headphone jack are at the bottom part of the phone unit.
Hardware: 4.5/5
The OPPO Reno6 Z 5G is powered by a MediaTek Dimensity 800U processor, definitely an improvement. Together with the 128GB internal storage and 8GB RAM, these specs deliver faster and smoother CPU and GPU processing, to elevate the overall phone experience.
The battery is a heavy-duty 4310 mAh and supports fast charging. It can last all day, even when playing online mobile games on high-performance settings and/or watching high-quality videos from streaming apps and platforms.
At the same time, the 6.4-inch AMOLED display is also very remarkable as it gives the phone a clean and sleek look. The display definitely elevates the whole experience of watching videos, streaming films/TV series, and editing pictures.
User Experience: 4/5
Upon picking up the unit out of its box, I was surprised that the phone is so lightweight. Big phones are generally heavier than mid-to-small phones, so it was refreshing that OPPO Reno6 Z didn't feel heavy at all. On a personal note, it made the phone less intimidating to use. It fits in the hand well and can fit in a pocket just as easily.
With regard to overall performance, the Reno6 Z 5G is very fast and smooth in performing various Android tasks like opening and closing applications, updating settings, running web browsers and pages, etc. Watching videos from different streaming platforms is also great, with vivid colors and high-quality visuals. It can also stream in 4K and 60FPS smoothly, and with 5G-capability, streaming with mobile data is a breeze.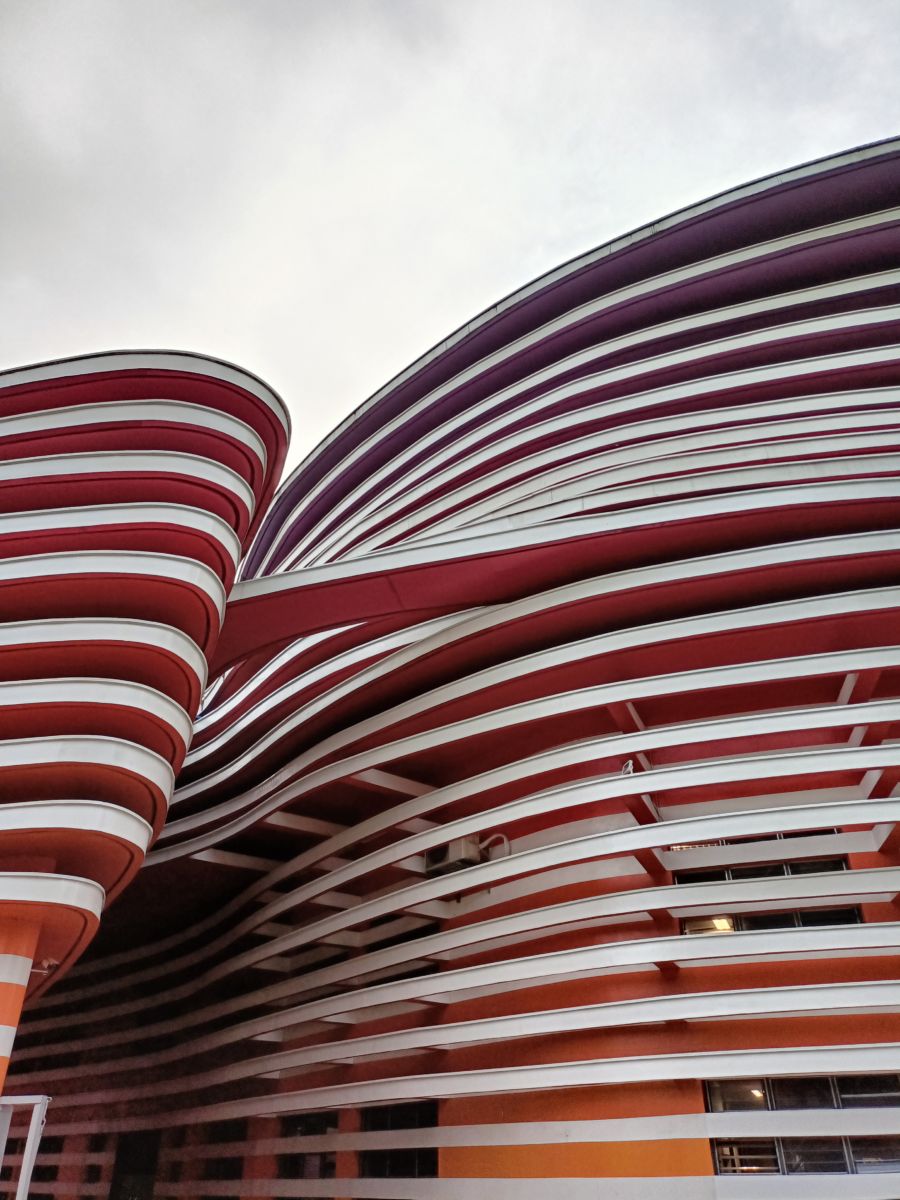 The main feature of OPPO Reno6 Z is its camera. Daytime and nighttime shots came out crisp and vivid. Two of the issues I think many people associate with Android cameras are color grading and post-processing of images taken with the built-in camera app. On the Reno6 Z, color grading and processing are not annoying as it does not oversaturate images and does not over-filter.
For someone who does a lot of post-processing and likes to post-process pictures in phone camera apps, a photo taken with Reno6 Z can go either way: it can be post-ready or can be further enhanced thru post-processing apps. Image colors are accurate, with the 64MP rear camera producing the most faithful color reproduction.
One of the features I like when using Reno6 Z's camera is it automatically sets the settings for the photo subject, so you won't have to. It definitely adds to the overall user experience, particularly for mobile photography newbies. There are also additional functions like the Extra HD and Dual-View video, where you can record a video simultaneously from the main and selfie cameras. I found the Macro feature disappointing, and I think the normal camera is far more effective in creating macro pictures.
What I consider the best camera feature of the OPPO Reno6 Z is its Portrait mode, which mimics professional portrait photos perfectly, particularly with the Bokeh Flare portrait feature that adds more dimension and depth to the portrait photo.
Overall, taking pictures with the OPPO Reno6 Z is an amazing experience.
And, since it is marketed as a camera phone, I was quite indifferent to its gaming capabilities. It was, therefore, a delightful surprise when I found that it is able to support gaming, even at the highest settings.
The OPPO Reno6 Z is great for casual gaming. MOBA games such as Mobile Legends: Bang Bang and League of Legends: Wild Rift run smoothly, even at the highest graphics and performance settings. There are slight delays and lags on Call of Duty: Mobile and Genshin Impact, but these do not diminish the overall gaming experience.
My only complaint is the placement of the phone speaker which, when can be covered by your hand when playing in landscape orientation. The audio output from the single speaker itself is all right, capable of filling a small room so you can still enjoy it on a stand.
Value: 5/5
With its price at PHP19,999, the OPPO Reno6 Z is a stellar addition to the Reno Series. The unit is perfect for taking great selfies at parties or capturing nice scenery on an afternoon stroll. Not only that, its impressive hardware properties enable it to be not just a camera phone, but also a phone that can support other activities like gaming, streaming, and online meetings.
Specifications:
Platform/Processor: MediaTek Dimensity 800U 5G SoC
CPU: Octa-core 2×2.4 GHz Cortex-A76 & 6×2.0 GHz Cortex-A55
GPU: Mali-G57 MC
Camera: Front Camera: 32MP Selfie Camera | Rear Camera: 64MP Main Camera + 8MP Wide Angle Camera+
Colors: Aurora, Stellar Black
Size: (Aurora) 160.20mm x 73.38mm x 7.97mm* | (Stellar Black) 160.20mm x 73.38mm x 7.92mm*
Battery: 4310mAh, 30W VOOC Flash Charge 4.0
Storage: 8GB RAM + 128GB Internal Storage
Operating System: ColorOS 11
Display: 6.4" AMOLED Display
Weight: About 173g*
Finish: OPPO Reno Glow
Fingerprint: In-display Fingerprint
Package box includes fast charging adaptor, type-C USB cable, 3.5mm jack earphones, sim card tray ejector pin, and clear silicon case
What's Hot:
Amazing camera and camera features
Outstanding CPU and GPU performance
Heavy-duty and fast-charging battery
Lightweight
What's Not:
Has only one speaker
Can heat up easily during steady gaming
Bottomline
The new OPPO Reno6 Z 5G is not just great for taking pictures but for gaming and watching videos as well!
Reviewed by Archangel Nudalo
Also published in Gadgets Magazine September 2021 Issue