Albion Online offers Limitless adventures with an intense competitive touch!
Albion Online is a Massively Multiplayer Online Game (MMORPG) from Germany, developed by Sandbox Interactive, and available on various platforms such as Windows, macOS, Linux, iOS and  Android.
The game was released in July 2017, and received a warm welcome from many enthusiastic fans. Recently, Albion Online revealed a new patch called Knightfall which adds another layer of excitement to its playability. Further information regarding the Knightfall patch, can be found here.
For those who have not experienced the exciting world of Albion, we present five reasons why you should try playing Albion Online!
Unlimited roles to choose from
In Albion Online, you can choose to play various roles! Players can go on an adventure and freely change roles to become a warrior, mage, rogue or even a mix of the three providing endless possibilities!
The fictional world of Albion will take us on an adventure to the vast open world – exploring various environments such as forests, mountains, and oceans that feel like stepping into a brand new and exciting world every time.
Unique economy system
Albion Online's unique economy system is due to players making all the items in-game. You can play as a carpenter, miner, breeder or blacksmith, and make a fortune selling the goods you created or produced. These conditions lead to a dynamic economic environment that can elicit social interaction between players.
Endless activities to do
Players are guaranteed endless activities to complete such as exploring the world, fighting mobs, collecting resources, assembling items, and much more. With its unlimited playability, there is no true way of playing Albion Online, it all depends on your play style!
PvP and guilds
Albion Online features full-loot PvP where players can lose their gear when they die, making for tense, challenging situations that encourage teamwork to protect against rival players. Furthermore, players can form guilds and alliances to claim territories in intense guild-versus-guild fights. A massive group battle? It's guaranteed to be fun and intense!
Free to play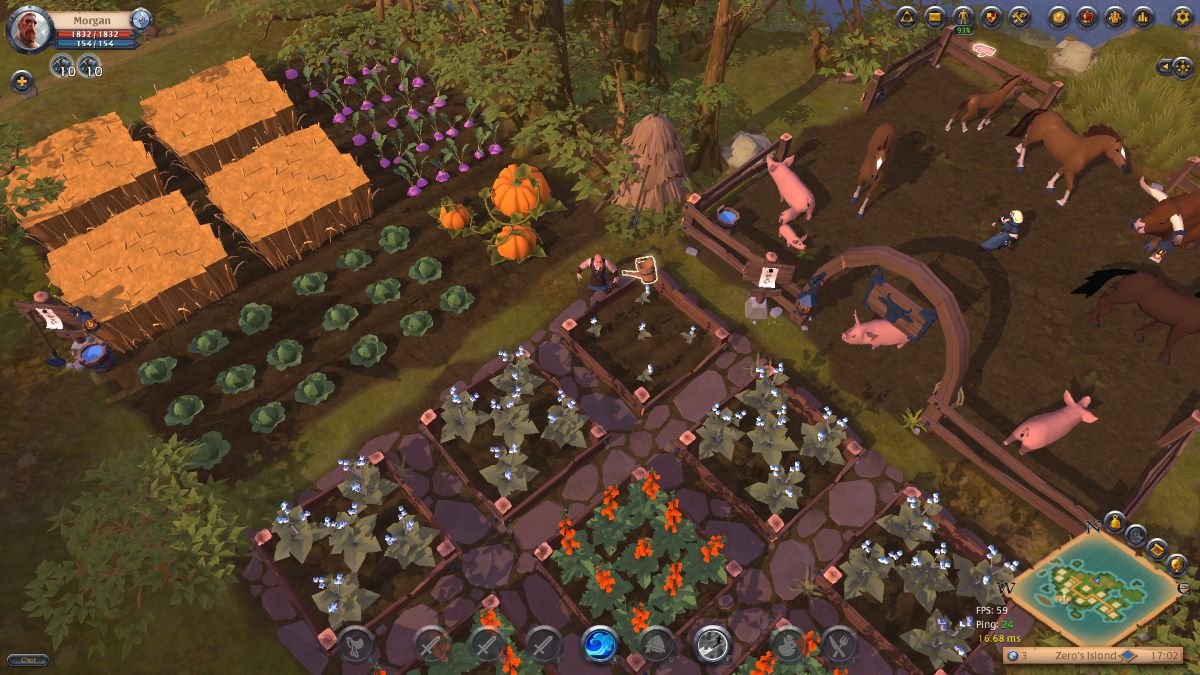 Albion Online is free to download and play. Players can join the game, access nearly all contents, and roam freely without cost. Optional Premium features are also available but not required.
Forge your own path in this sandbox MMORPG. Craft, trade, conquer, and leave your mark on the world of Albion. Play now: https://albiononline.com/download!