If you've ever dreamt of living among the clouds, get a glimpse of a beautiful world above the sky with Cloud Song: Saga of Skywalker — the newest massively multiplayer online role-playing game (MMORPG) from leading gaming company VNG Corporation.
Available throughout Southeast Asia, pre-registration is now open until August 18 and, as a special treat, those who sign up early stand a chance to win exclusive prizes such as a PlayStation 5, an iPhone 12 Pro Max, an Asus TUF F15 laptop, and much more! To join, visit https://cloudsongsea.onelink.me/ilgL/18c092a6 and enter a valid mobile number and email address.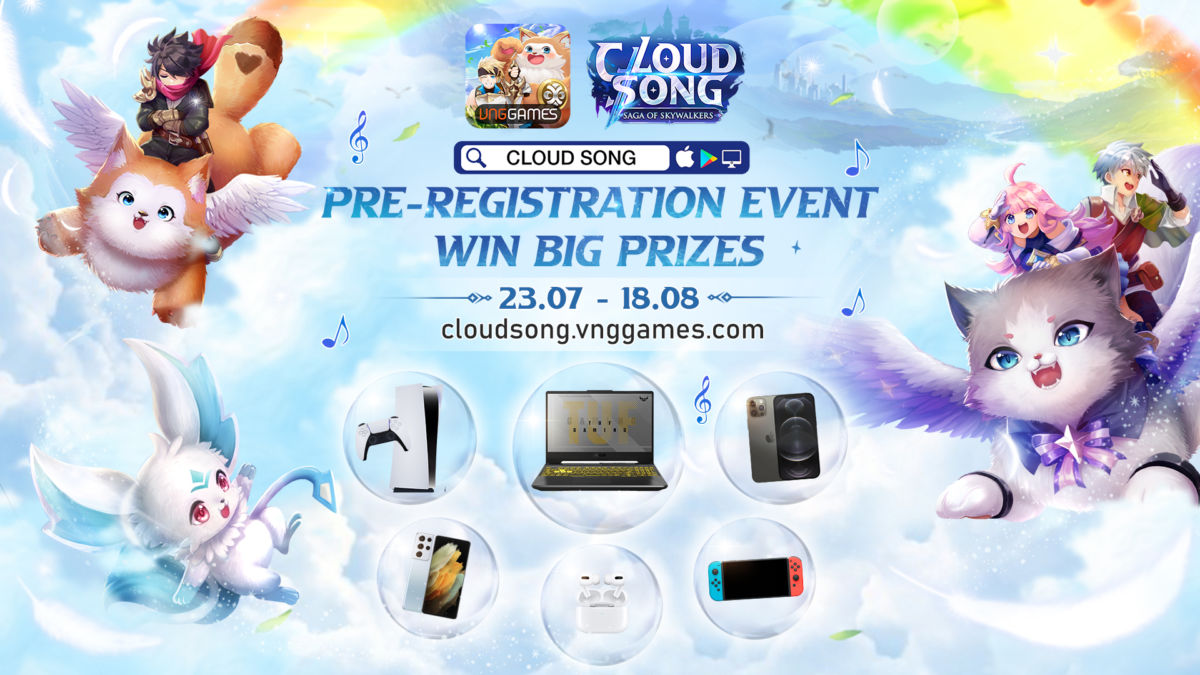 Cloud Song: Saga of Skywalker takes players on an adventurous journey as they explore a new fantasy world up, up, and away. Whether they're flying solo or embarking on a quest with friends, the excitement never falls short in this captivating and wondrous cloudy city filled with different escapades left and right. Adding to its aesthetic, users get to control cute characters designed with an exquisite classic European animation style. A total of five delightful classes (Mage, Archer, Swordsman, Oracle, and Rogue) are available to choose from, each offering enough diversification to fit anyone's preferences and a chance to mix and match with friends. For added depth and flair, players also have the option to redesign their character's face, hairstyle, eyes, and other features, and tailor it to their own persona.
Cloud Song even includes a variety of player vs player (PvP) and player vs environment (PvE) challenges for users to reap great rewards. In PvP, there are offline fights, guild wars, duels, and cross-server wars where players can earn medals, resources, champion titles, exclusive frames, and access to different battlefields; while in PvE, there are scheduled challenges every day where players must win different boss level battles to win. All these count towards gaining character upgrades.
Opportunities to increase your character's skills, as well as its power and attack rates for battlefield challenges, are also available through level-ups, equipment upgrades, and Cloud Song's unique Rune System. To make the journey even more spectacular, Cloud Song also comes with a Pet System that allows players to choose a companion that will accompany them throughout the game. Categorized according to specific elements (Fire, Wind, Water, or Earth), each pet belongs to its own rarity class and can help players win their battles, as well as earn upgrades.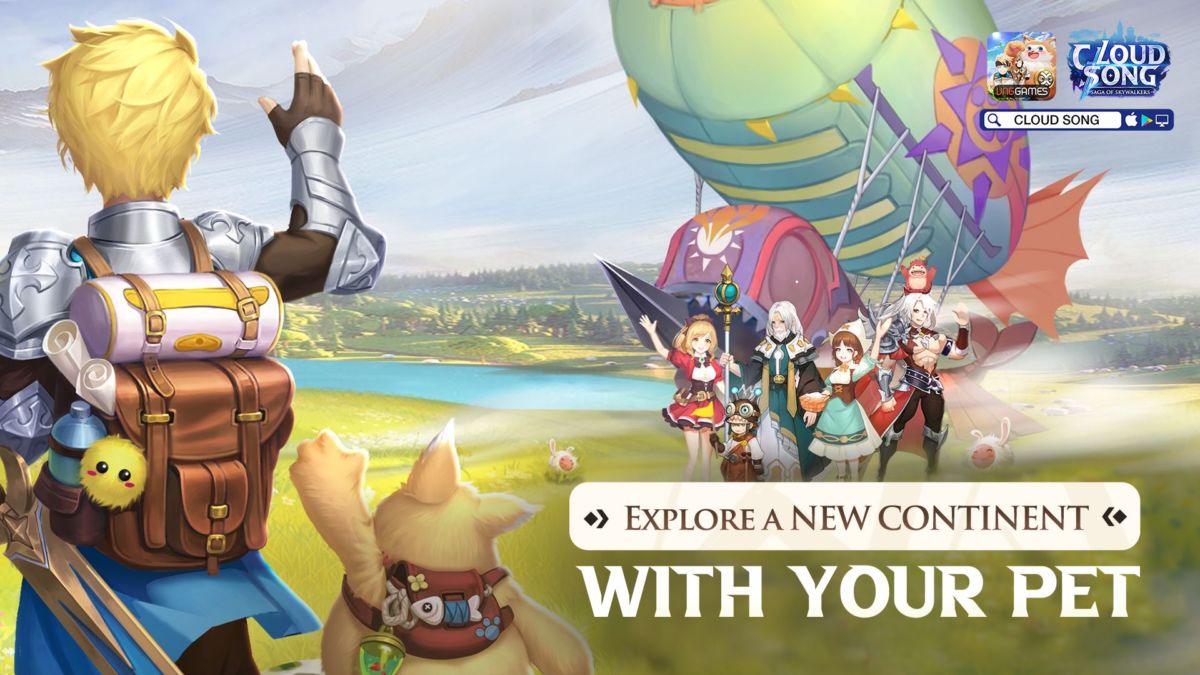 Pre-register and get a chance to win exclusive prizes by visiting: https://cloudsongsea.onelink.me/ilgL/cf96731b.