PlayerUnknown's Battlegrounds or simply known as PUBG, has amassed legions of worldwide fans, and it's not hard to see why. With its popularity, it's only natural for people to demand a version they can play anywhere sans a pc or console. Tencent Games responded to the clamor with PUBG Mobile.
The Shenzhen-based video game company takes this Battle Royale/Hunger Games-inspired, PvP first-person shooter to mobile devices through PUBG Mobile. This version is not so far-removed from its PC and console counterparts as it shares the same gameplay and white-knuckle intensity, but it introduces some mobile-exclusive features which we'll go over shortly.
The game is downloadable for free via Google Play Store and Apple App Store, and will take up a hefty 800 MB of your mobile device's storage space. It is also quite graphics-intensive. Depending on your device's capabilities, you can switch from smooth, balanced, HD, and ultra HD as well as configure settings for buttery-smooth frame rates. We recommend the highest setting for excellent in-game visuals, but something in the middle is acceptable.
In PUBG, the main driver for players is the chance at a "Chicken Dinner," the same goes for its mobile version. In PUBG Mobile, however, players are ranked according to their performance in matches. This matters since as you rank higher, the game will begin to lessen bot encounters and let you go mano-a-mano with similarly-skilled players instead, making combat more stimulating as it's meant to be.
There are also seasonal rankings where those at the top will be generously rewarded with BP (in-game currency) or limited edition items. BP can be earned every time you enter a match, as an incentive for logging in regularly, or through gifts from friends. If you're wondering what you need BP credits for, it can be used to buy crates for avatar customization items as well as to reset appearance. As the game further develops, it should gain more worth.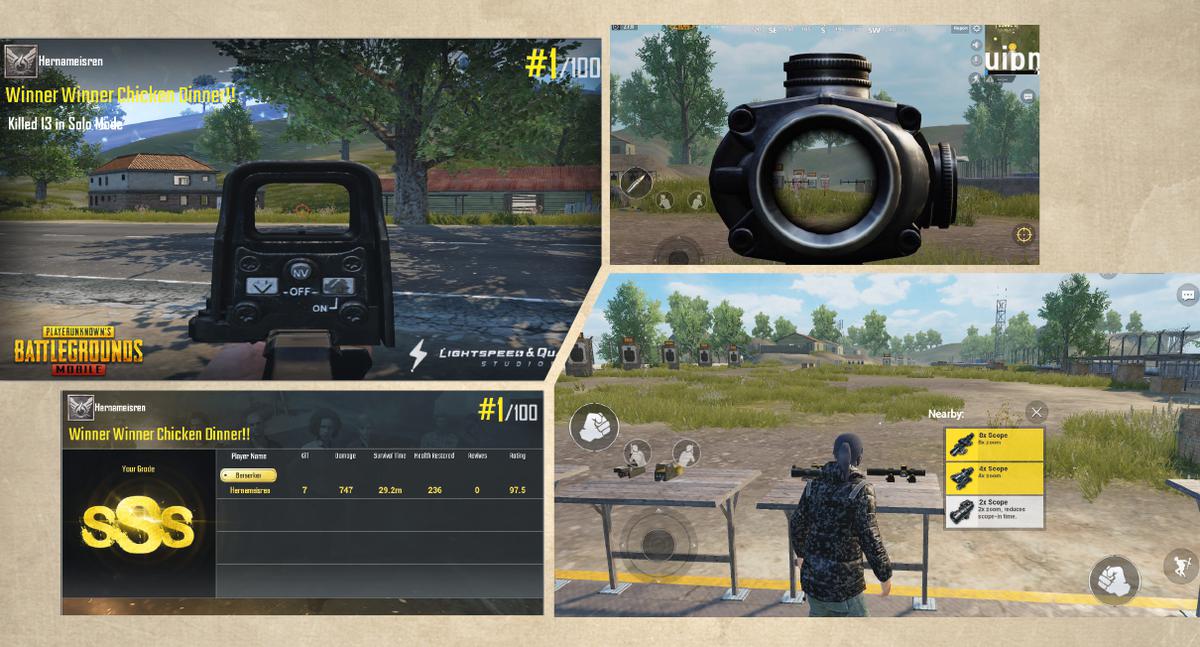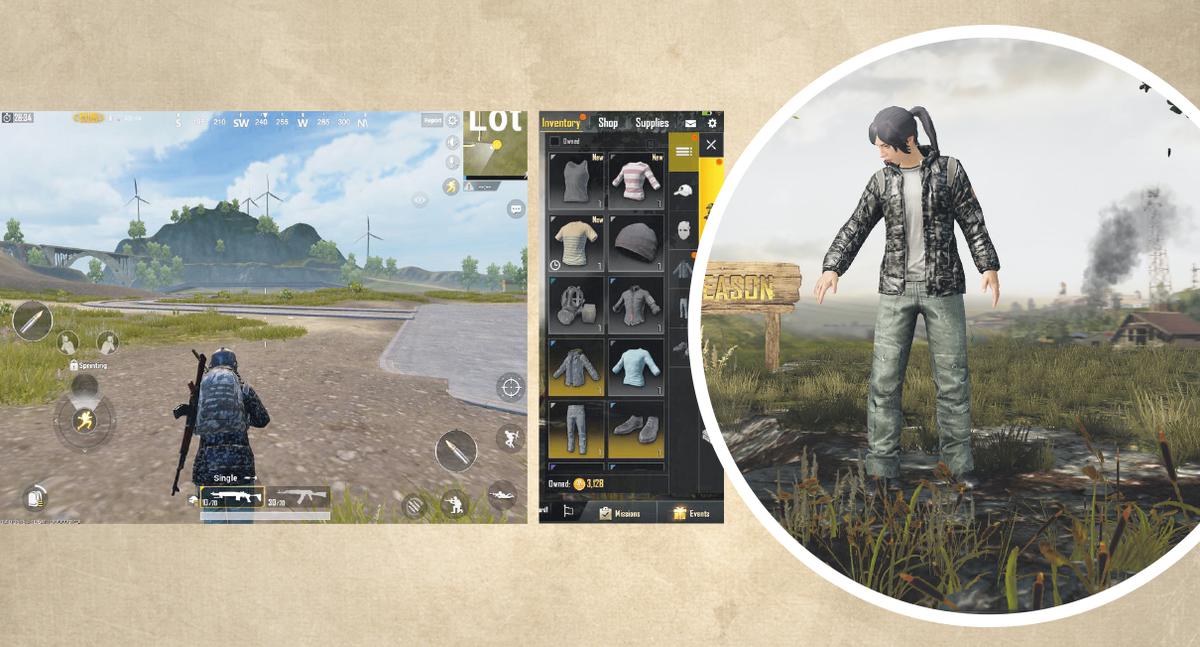 Game controls are courtesy of a virtual navigation pad and action icons displayed across the screen. With its landscape orientation, the hands comfortably reach these controls and shouldn't take that long to get used to.
If you're new to the title, you only need to know that the goal is to come out as the lone survivor. You get pooled together with a maximum of 100 players in a plane and launch in different locations on a single island at will. As soon as you land, you loot for items—weapons, medicinal items, bags, among others—essential for survival, and battle out with other players while doing your best to remain in play zones that keep moving and shrinking. If you have no clue on guns and ammos, PUBG mobile assists you in automatically picking up the best loot and highlight items such as scopes, grips, and bullets that match the weapon in use. You can also team up with in-game friends to form a squad or a duo, and make chat groups for better coordination.
The game experience is exhilarating, highly-addictive, and could run at least over 30-minutes per match. If you're thinking of picking up gaming or shooting as a hobby, PUBG Mobile is a good place to start.
Words by Mia Carisse Barrientos
Art by Jael Mendoza
Developer: Quantum Studios
Publisher: Tencent Games
Platform: iOS and Android
Also published in GADGETS MAGAZINE May 2018