The gaming industry has turned into one of tech companies' most prominent business endeavors over the last two decades. With a growing demand for innovation, the development of top-notch digital features, and a superior user interface, the industry has truly taken the gaming offer to the next level.
Whether players are simply exploring the new game's features or checking on their most recent NFL odds, technology continues to enhance the user aspects of gaming and betting platforms that have transformed the industry.  
The gaming and sports betting industries continue to lead as two of the most advanced in narrowing the scope to offer a single product solution and dominate players' demands for innovation and user experience.
AI's user experience transformation
Artificial Intelligence has been developed in collaboration with gaming industry providers to deliver some of the most advanced features that enhance the overall level of personalized offers gaming and betting providers can provide to their end-users.
AI has been used as one of the leading edge technologies to customize gaming and betting products.
It implements high technological models based on complex algorithms and efficient data interpreting solutions, all to build a consolidated yet tailored array of alternatives that allow providers to retain clientele and attract new users. This in-depth connection with the client is what AI has offered both gaming and betting platform suppliers.
Looking beyond virtual reality's interactive approach
Implementing HD, 4K, and now 8K solutions are just the core of what has become essential in the eyes of both bettors and players alike. That is why it comes as no surprise that big sports leagues, such as the NFL, are currently searching for new methods to provide fans with the finest ways to enjoy and watch games.
Virtual reality (VR) solutions have already become part of the gaming industry. However, many tech providers are still searching for more advanced interactive solutions that will allow players, and to some degree bettors, to truly take part in the play-by-play action.
This will take them through a series of views and perspectives that make the most of their interactive experiences.
With the introduction of the metaverse, the world of possibilities continues to expand.
Many have already begun experimenting with top-edge technologies that will allow users to go beyond what augmented reality (AR) and VR is delivering to the market. These technologies will undoubtedly impact 2022 as what they offer is yet to be seen.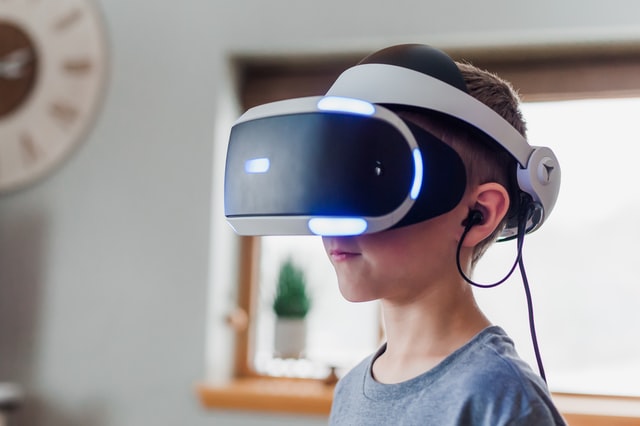 5Gs as a pillar for cloud gaming solutions and streaming
The market for more digital products and solutions has been fueled by increased smartphone use, the offer of more sophisticated gaming computers and equipment, the higher demand for internet access, and a growing expectation on the incursion of 5G as the ultimate offer that will drive certain aspects of the gaming industry to the next level.
With decentralized gaming networks offered by cloud solutions and growing traffic for game streaming, 5G is expected to become the facilitator of the exponential development of these gaming solutions.
Furthermore, with expedited internet access, the usage of mobile apps and platforms is expected to drive the level of user traffic higher.
This will lead to a shift in the development of apps and games that rely on the speed and benefits of 5G technology. With faster solutions in place, more user involvement will be anticipated.
It's a matter of just waiting to see what the hot new trend in the gaming industry will be when combined with technologies such as 5G.
Developed customer service digital solutions
Customer service has evolved from just a simple gaming aggregate to a necessity for modern gaming suppliers and sportsbooks. With a robust supply of digital customer support via mobile channels like chats, emails, and old-school phone support, help has become a vital component of gaming companies' offerings.
In addition, the emphasis has shifted to building solid relationships with clients and allowing service providers to thrive with more consistent business transactions. Still, developing new digital aspects to enhance overall customer service delivery awaits the gaming world.