Allow us to paint a scene. You're riding a train on your way home, or maybe you're on your lunch break, and you see people holding their phones in landscape mode. Maybe they're streaming digital content or recording a vlog. You look around, and notice more and more of them, as if some kind of disease has infected smartphone users, with no regard to age or gender. They're hooked to their smartphones as they tap furiously and concentrate harder on their screens than their surroundings. Curious, you try to sneak a peek to see what's going on. But before you get near, you'll hear a faint and familiar anthem in the background. You can now see, as you move closer to their screens, a majestic base with five characters.
A few moments later, their speakers blast an announcement: "Welcome to Mobile Legends! Five seconds until the enemies reach the battlefield, smash them!"
It piques your interest. Before long, you've installed it on your phone as well, joining the masses of people with their eyes glued to smartphone screens.
In the highly competitive and saturated world of mobile gaming, how did Mobile Legends manage what so many others have failed to achieve?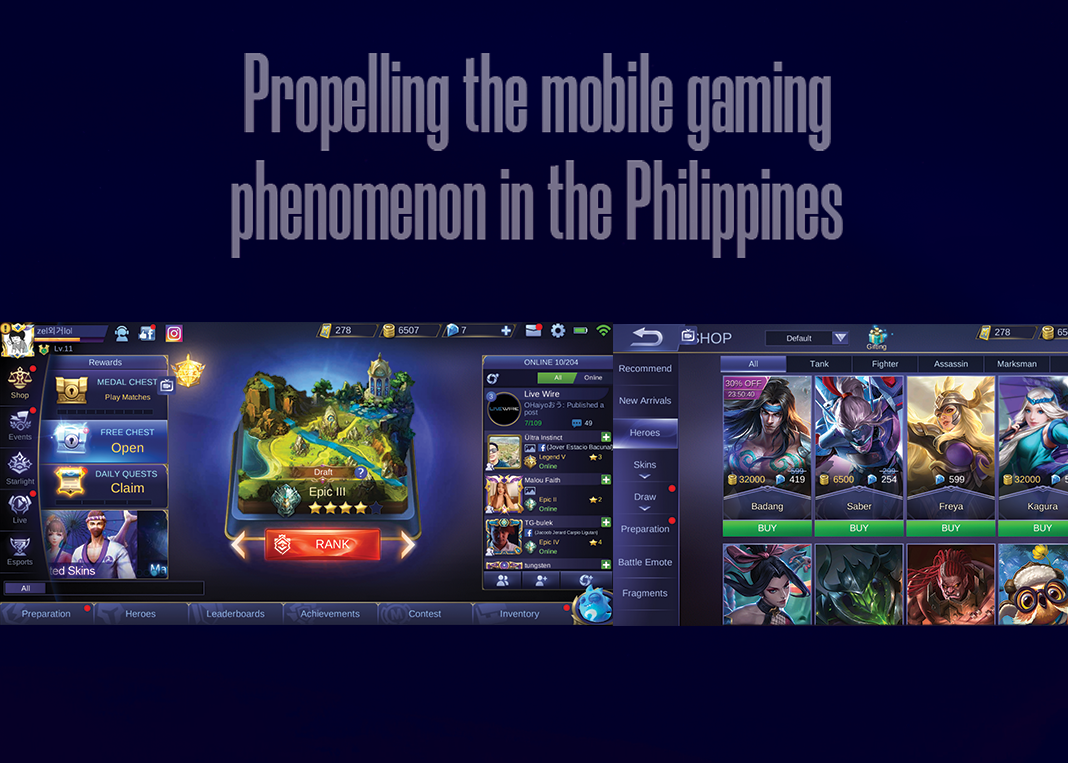 THE MYTH
Developed and published by Chinese gaming company Moonton, Mobile Legends: Bang Bang is a 5v5 multiplayer online battle arena (MOBA) game designed for mobile devices. Imagine Riot Games' League of Legends, but played on a smaller screen. Two opposing teams need to battle and destroy each other's bases while defending their own. It offers over 80 playable heroes, quick team matchmaking, a variety of game modes, built-in live streaming, and fast-paced gameplay which captured the hearts of both young and old. Initially, it rolled out to China, Indonesia, and Malaysia before it made its worldwide debut three years ago in iOS and Android mobile devices.
Basically, players are randomly drafted into two teams for the ranked, classic, and arcade modes. Each team, which consists of five heroes with corresponding roles, should push over three lanes to dominate the game and take down the opponent's tower. Players can control their respective characters through a virtual joystick on their screen which includes movements and abilities. The heroes are classified into six different roles which have corresponding unique skills: Marksman, Assassin, Mage, Support, Fighter, and Tank. Each hero has its own item builds that optimize performance and power during the game.
As of this writing, Mobile Legends: Bang Bang has over 12 million downloads on the app stores and is one of the top-grossing mobile games worldwide.
THE RECEPTION
Mobile Legends first made waves in to the Southeast Asia region after a soft launch in China, Indonesia, and Malaysia. Due to its user-friendly gameplay which is a first of its kind, many have become hooked on the title. You can play it whenever and wherever you want as long as you have mobile data. For the mobile game to thrive in the largest continent, the developers created a series of marketing initiatives like releasing a set of relatable heroes with Asian origins and backgrounds. The list includes original characters such as Lapu-Lapu (The Philippines), Chou and Zilong (China), Kagura and Hayabusa (Japan), Gatotkaca (Indonesia), Yi Sun-Shin (South Korea), and Rafaela (Egypt).
With a professional league already in its third edition, Mobile Legends has morphed into the premier mobile game title in the region. In fact, it recently held the Southeast Asia leg of its competition in the Philippines last June 19 to 23 at the Smart Araneta Coliseum. According to ABS-CBN's report last June 4, the Philippines is the second most important market for Moonton and that the team will focus on organizing more events for the Philippine market in the coming months. Business World's report, meanwhile, reveals that the rapid growth of Mobile Legends represents the growth of esports in the country. The annual league being held in the country is also very timely as it gears up for the Southeast Asian Games where esports will debut as a new category later this year. The multiplayer online battle arena (MOBA) game was already short-listed as one of the official titles to be played.
For people who work from 8 AM to 5 PM daily like Clifford Dela Paz and Jezeil Romero, Mobile Legends serves as one of their stress relievers. Dela Paz was one of the first Filipino players who witnessed its humble beginnings in 2016 while Romero discovered it in 2017. Both entered the game through the influence of their close friends.
A casual gamer himself, Dela Paz didn't expect Mobile Legends: Bang Bang to be a future esports title since it looks unconventional. "Parang ang hirap kasi niyang laruin kasi smartphone lang ang gamit mo. Walang typical na screen, keyboard, at headset (It seemed like it was going to be difficult to play, since you're stuck on a smartphone; there's no typical screen, keyboard or headset.), "he stated. This admin staff regularly spends over 4 hours a day on the game while Romero, a graphic artist, plays about two hours daily.
They both love to clash against other players in ranked mode and have reached Epic—the third-highest division in the game. Dela Paz currently holds an Legend V (level 12) account while Romero has an Epic II (level 9) account. Romero prefers Support and Tank-types such as Angela and Minotaur. Meanwhile, Dela Paz picks Fighter and Marksman heroes like Leomord and Moskov who stand out during clashes.
When asked about her perception of Mobile Legends as a title that most females could play, Romero shared her thoughts without hesitation. "Mas madali kasi siyang laruin. Hindi sya complicated kagaya ng ibang games na na-encounter ko sa PC (It's easy to play, and isn't complicated like some other games I encounter on the PC). "
THE CONTROVERSY
The road for Mobile Legends (ML) as an eSport was long and arduous. With their early success in China and some of SEA, the game got the attention of another eSports giant, League of Legends (LoL). Because of the striking similarities between the older Lol and ML, LoL developer Riot games sued ML's developers for copyright infringement. The case was initially dropped because of a lack of jurisdiction. Based in Los Angeles, Riot sued Moontoon in a California court which has no power over the Chinese company. While the Riot case was dropped, their parent company Tencent could pursue legal action in China. The case was decided in 2018, and Chinese courts ordered Moontoon to pay 19.4 million Yuan to Tencent and Riot games for damages. Even with the win, it was reported that Tencent still had plans to sue Moontoon for other infringements.
Despite the controversy and court case, ML persisted. There are now different ML
tournaments in the country: the Mobile Legends: Bang Bang Pro League (MPL), the Nationals, and recently Moontoon held the Southeast Asian championship in the country.
The Philippines has always been big for eSports in Southeast Asia. The country has already played host to a number of global eSports tournaments.
Mobile Legends: Bang Bang's rise as one of eSports' biggest titles has been meteoric. The game came from obscurity and is now a part of the official lineup for the first-ever medal event for eSports at the Southeast Asian Games starting in November.
According to eGG Network Philippines Chief of Operation Rommel Torres, the rise of mobile legends eSports in the country may be attributed to the success of other Filipino gamers in different titles.
"During that time, that was the peak of TNC winning against OG in The International 6. I knew Filipinos wanted to have that same dream—lahat ng Pinoy (all the Filipinos) during that time," Torres said.
The thirst for glory and easy entry makes ML appealing to Filipinos, Torres notes. The accessibility of a smartphone app made ML readily available for the majority of Filipinos who would otherwise have needed separate hardware for other titles. "When I saw ML, I saw the potential for Filipinos playing it while on break, especially in the Philippines, where the travel takes forever. Yung travel is 2-3 hours, and when you go on any mode of transportation, you see people playing ML," said Torres.
Among those who have tasted being on top in ML is team ArkAngel, who recently finished third in the Mobile Legends Southeast Asian Cup (MSC). The group is composed of team captain Jeff Franklin "Jeffqt4ever" Anaya, Ashley Marco "Killuash" Cruz, Allan Castro "Lusty" Mayor, Jason Rafael "Jay" Torculas, and Kyle "Ryo" Barceño.
The group bested some of Southeast Asia's best ML pro teams at MSC, winning USD 15,133 or over PHP 780,000 in the process. The team also came close to reaching the finals but fell short against powerhouse Indonesian team Louvre Esports.
But like most Filipinos, the team didn't see ML growing to the phenomenon that it is now.
"Nung una hindi kasi pang ano lang siya, pangpalipas oras lang talaga siya. Pag wala kang makalaro sa DoTA tapos pang palipas oras lang ang ML. Tapos may biglang unang tournament, MPC ba yun tapos sumunod yung MPL, tapos biglang sumikat yung ML sa Pilipinas, biglang nagboom so ayun. Hindi naman ineexpect na magkakaroon talaga ng pro players," said Mayor.
(At first we didn' t think much of it because it was just a game we played to pass the time. If you didn't have anyone to play with in Dota you would play it. Then there was one tournament, I think it was MPC, then came MPL, then ML suddenly became popular in the Philippines. I did not expect there would be pro players).
What drove them try ML was their experience with MOBA's such as DoTA 2 and LoL.
"Yung larong Mobile Legends po kasi 5v5 MOBA talaga, lahat po kami pare-parehas kaming naglalaro ng DoTA before. Tapos parang sabi namin mas madali maglaro sa phone kaysa pumunta pa sa computer shop. Tapos ayun sinubukan po namin. Sa sarili ko po, nakita ko na mas convenient siya, kaya ayun na lang nilaro ko sa bahay," said Torculas.
(Mobile Legends is 5v5 MOBA, and we were all DOTA players before. We then realized it was easier to play on the phone rather than go to the computer shop. We tried it, and found it was more convenient, so that's what played at home)
According to the players, the current team was formed after the sudden rise of ML. The team found immediate success, winning the third season of the MPL and now placing third at the MSC. The group is now setting its eyes on defending its title in the fourth season of the MPL, as well as preparing for a domestic title defense. The group is also preparing for the Mobile Legends World Cup coming this November.
More and more people are now watching and joining in the conversation of eSports.
In the mid-2000s and early 2010s, eSports events were mostly groups of enthusiasts getting together for small and intimate tournaments and a bit of socializing. But when developers and investors started giving money, the landscape of eSports changed. Prize money was getting bigger, and more and more people started going to the events.
Esports tournaments are now the next big sporting event. Tens of thousands flock to arenas just to get a glimpse of their favorite team or player do their thing. eSports organizers had to change their approach in order to keep the teams and audiences happy. This meant holding tournaments that were closer in scale to concerts or conventional sporting events.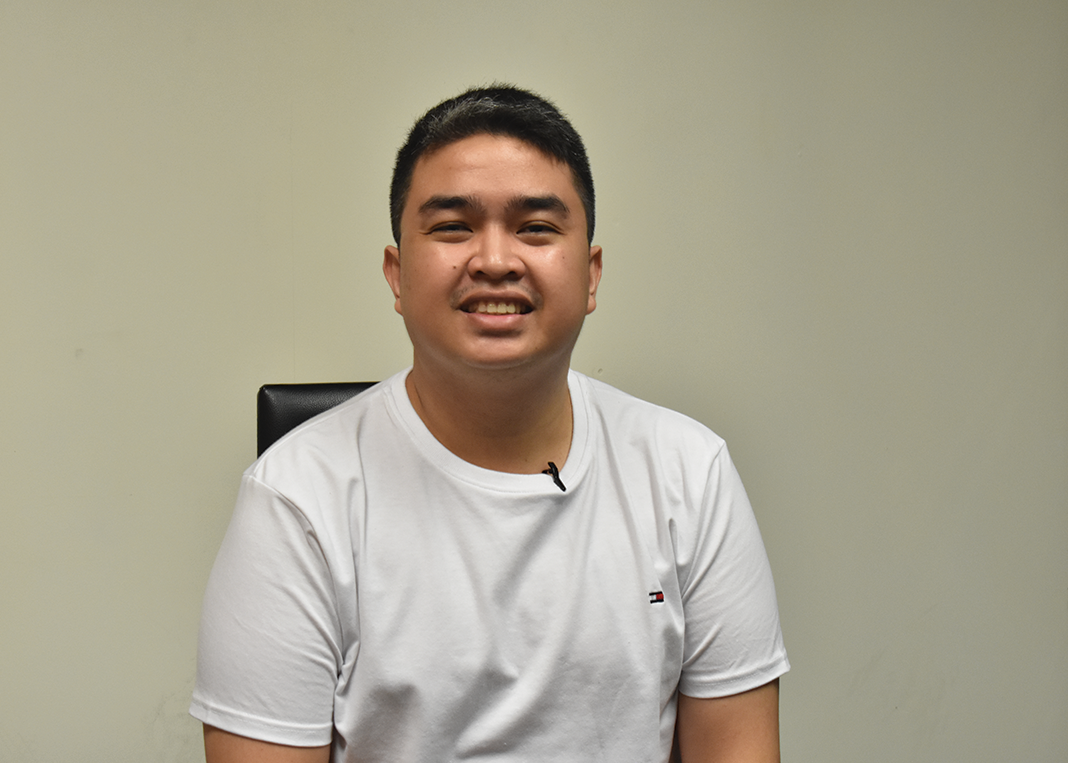 Organizing Mobile Legends tournaments is much like organizing any other eSports tournament notes Torres. You have to have logistics, lodging, equipment, and food for the teams, while a great venue is needed to satisfy the audiences. What makes ML different from other eSports in the country, is how it's marketed. Unlike DoTA and LoL, ML is a relative new-comer.
"Professionalizing ML, kasi (because) ML players are very casual, they don't wanna spend time and watch. There's MPL and there are certain leagues that people watch. They know certain players and certain teams that they invest their time with. That's why the branding is very important," said Torres.
He adds that unlike DoTA which mostly has a team with players of different nationalities, ML is marketed the other way focusing on nation versus nation. The recent MSC is the perfect example of this with teams from Southeast Asia duking it out on the fields of the Land of Dawn. Teams were presented as representatives of a country and not as a team.
"We focus ML in countries. That the main story of MSC is the country's (Philippines) defending the championship and all," Torres said. The immediate future of Mobile Legends in the eSports scene is bright. Just this July, Moontoon announced an ML World Cup scheduled for November this year. The ML World Cup will be the first worldwide competition for ML and could be the defining tournament for the game, like The International for DoTA 2 or Worlds for League of Legends.
All big esports names have their own culminating tournament every year. The ML World Cup could help Mobile Legends achieve worldwide recognition.
Going back to SEA and In Indonesia, the fourth season of the MPL will achieve what most esports titles could only dream of, franchising. Their league will be the first SEA a feat once only reserved for some of eSports greatest title such League of Legends and Overwatch.
Franchising means that players and teams will be able to earn a steady income from the revenue of the league itself. The new franchising system will also remove relegation among the teams participating, meaning teams part of the league will never be removed from their spot. With teams secured in the league, investors could also come and grow the team itself.
With the SEA Games and the ML World Cup coming in the next few months, ML fans have a lot to look forward to. but aside from the tournaments, the constant content updates are also a good sign that Moontoon is investing its time to improve the game be it in new content or balance update.
However the greatest thing ML has offered is the chance to break boundaries between
generations.
"If you went to MSC or the MPL games, Fathers showed up with their kids to watch the
game–that's very important for me. It's very engaging, because before it was very hard to connect with your child, like my dad during my time, we just watched PBA. That wasn't the case for my other brothers as they're not really athletic so they couldn't relate. So I have friends that have kids already, so they bond playing the game, which really is why there are games int he first palce," said Torres.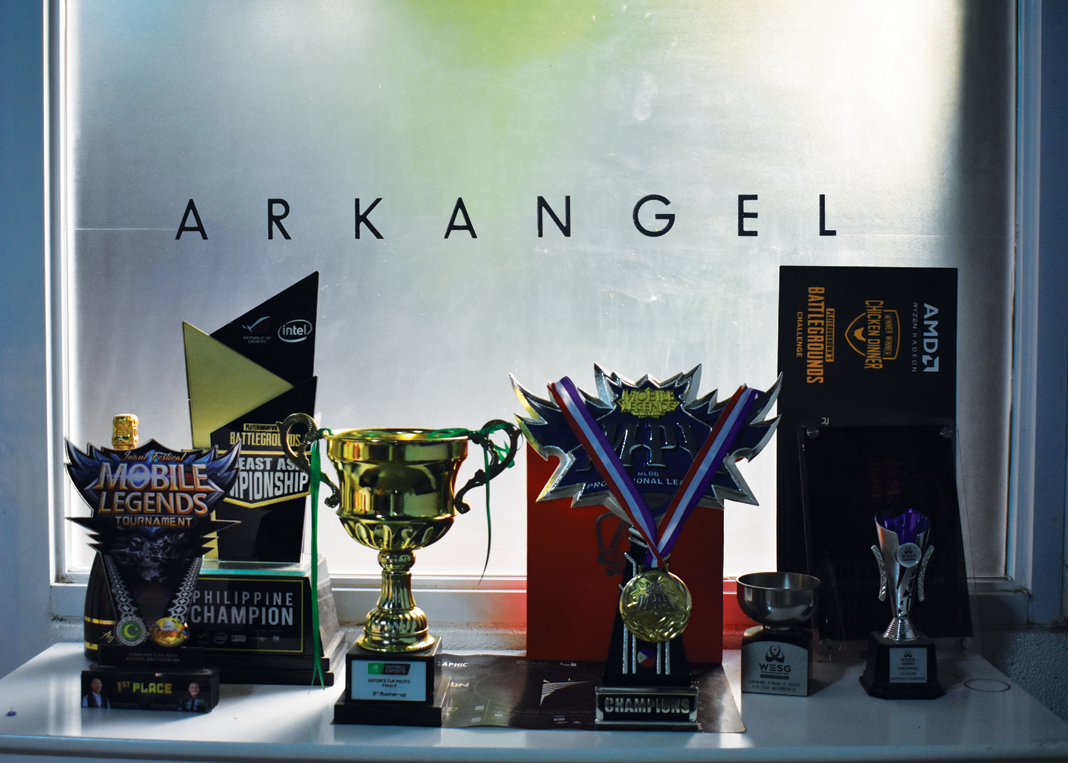 Also published in GADGETS MAGAZINE August 2019 Issue
Words by Jewel Sta. Ana and Gabriel Pe
Art by Jezeil Romero