Apart from toy conventions and nationwide mall sales, I frequently look forward to discounts in app marketplaces. There might be thousands of mobile games in the platform that we can play for free, but most of the great ones don't come cheap. Gamers know that you need to shell out some cash in exchange for realistic graphics and gameplay offered in consoles. So when Hitman Sniper went free in the Play Store for a limited time, I did not hesitate and installed it without second thought.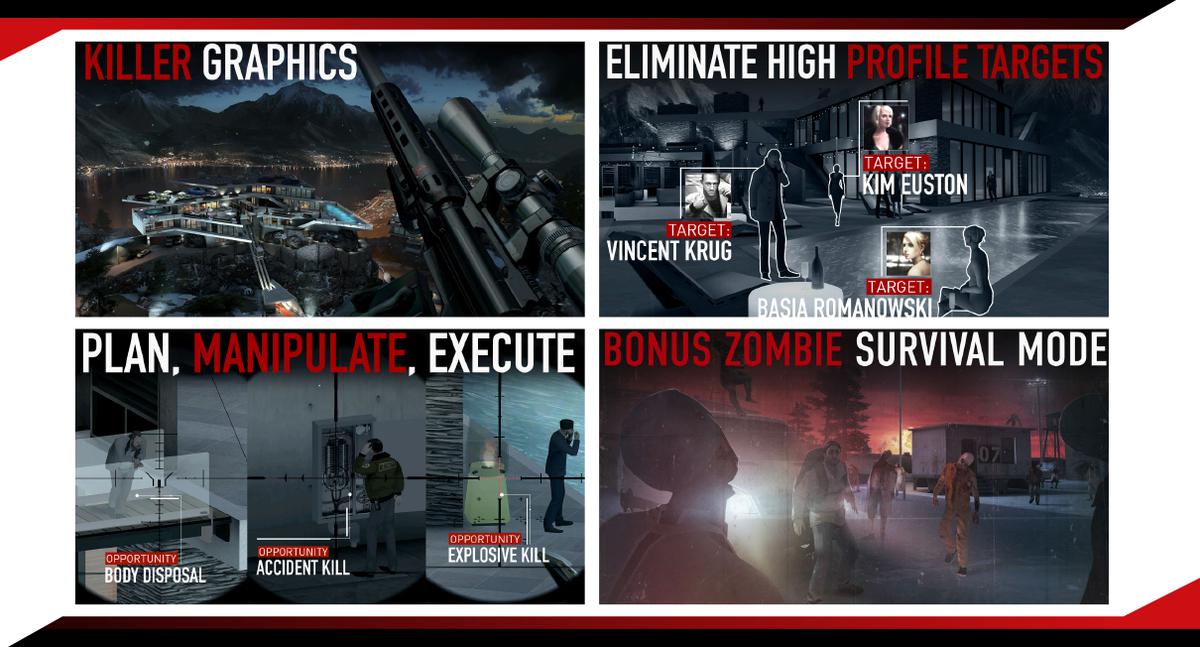 All you need to know
If the title rings a bell, it's probably because you've heard of its movie adaptation, or played the PC cult classic. Hitman was initially a series of video games especially made for consoles and PCs published by Eidos and Square Enix Ltd., and now IO Interactive. With its increasing popularity, the game franchise has produced a total of 9 titles to this date, with another one slated for November this year. Originally, Hitman Sniper was launched as an extension to the minigame of 2012's Hitman: Absolution but after its long soft launch in Canada, and praise from game critics, the studio decided to release it officially in the app markets.
Installing the game on your mobile device won't be much of a problem, thanks to a reasonably small download size of 538 MB. Currently, it's a certified Editor's Choice app in Play Store—a good indicator of the quality of the title.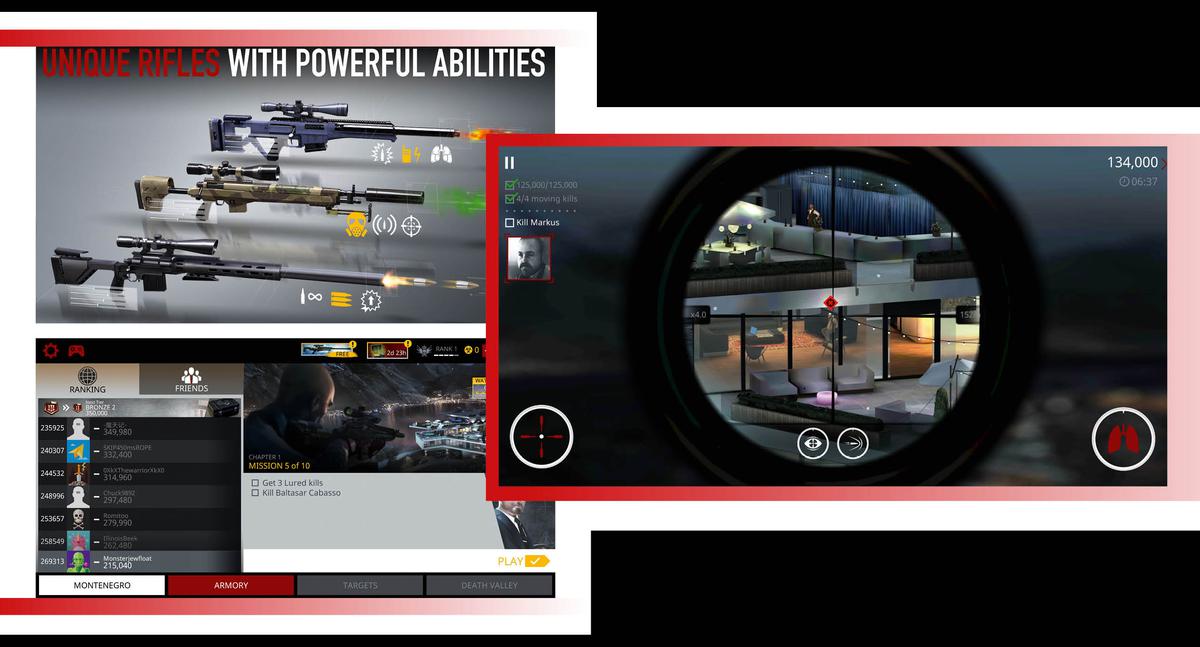 One shot, one kill
You step into the shoes of Agent 47, the silent assassin and star of the previous Hitman titles. Unlike in the PC versions however, Hitman Sniper is a more straightforward shooting gallery-type game. The game starts with the player being tasked to eliminate high profile targets at a house party and complete secondary objectives successfully as briefed by your agency handler, Diana Burnwood. Played from 47's view behind the reticle of a magnified rifle optic, you can control your aim by moving the on-screen joystick, much like many of the mobile phone shooters available today. The soundtrack and music of the game both deserve praise as well, so for a truly immersive gaming experience, we highly recommend you to wear earphones.
Accuracy alone won't be enough to ace each mission; you'll need rigorous planning to boot. It combines elements of both action and strategy, you need to observe movement patterns and timings before you can take a clean shot. The player is also put under time pressure for each mission, so you'll have to act and think fast to make the kill. There's also a dedicated "target" section in the home screen that shows photos and gives a brief backgrounder on each contract. Taking down other important targets and performing linked kills gain you more points and bonuses, giving your account enough money to upgrade weapons.
Speaking of guns, there are about 16 unique rifles that you can unlock as you progress through the game. Once you purchase all the parts for a particular weapon, it automatically appears in your armory. Abilities also vary with according to the rifle you choose to shoot. These special abilities are a necessity if you want to complete all of your objectives, as some are quite challenging.
Bonus features
For those who just want to practice honing their shooting skills while gaining some in-game currency, there's the zombie-infested Death Valley mission. You go from a hired gunslinger to a hero by protecting Ben, a middle-aged man who gets stranded in the area, as he rushes to repair his truck. Should you find this mode too hard or too easy, the game offers three difficulty settings, keeping the challenge at an appropriate level.
With over 10 million downloads, and being hailed as one of the top paid mobile games in the action category, Hitman Sniper hits the mark. So if you haven't played it yet, it's high time you gave it a download.
Words by Jewel Sta Ana
Art by Jael Mendoza
Developer: Square Enix Montreal 
Publisher: Square Enix Ltd.
Platform: iOS and Android
Also published in GADGETS MAGAZINE August 2018