The James Dyson Award, an annual engineering competition with a sustainability-focus run by Dyson's charity, is now open and accepting submissions from young inventors who have ideas to improve our planet.
Since 2005, the Award has challenged entrepreneurial undergraduates and recent graduates of engineering to tackle a global problem, from environmental issues to improving healthcare practices. Past winners have developed solutions to advance plastic recycling (Plastic Scanner) and the biodegradability of materials (MarinaTex, AuREUS), as well as bettering at-home medical diagnostics (Blue Box, HOPES).
To date, the competition has awarded 390 inventions with prize money, and over 70% of past global winners are  commercializing their winning inventions. We need more game-changing ideas to tackle global environmental  and medical problems, and James Dyson thinks young people have the answers and drive to make a difference. 
Sir James Dyson, founder, said: "We are looking for young engineers who are hard-wired to solve problems sustainably, often using less energy and fewer materials, and want to improve the world through their ideas. Young people have the ideas that can change things for the better, and they should be encouraged. The James Dyson Award gives them the platform to pursue their inventions, and I look forward to judging this year's entries, Good luck!"
Sir James Dyson chooses the competition's global winners; they receive vital funding and high-profile recognition – key first steps to take their ideas into real life practical application.
What can winners expect?
1. Prize money. Global winners receive PHP2M and National winners receive PHP330k to put towards the next phase of their invention's development.
2. Media attention. Previous winners have highlighted the awareness brought by the Award as one of the most valuable contributions to getting their ideas off the ground.
3. Past winner support. Last year the Award launched a network for past winners commercialising their inventions; events and networking opportunities for winners to connect, share experiences and consider inter-winner mentorship.
Each participating country and region will award a National winner (PHP330k) and two National runners-up. The National winners are chosen by an external panel in collaboration with Dyson. Last year, the Award opened for the first time in Thailand and Turkey, and this year the competition launches in Portugal.
Those that win a National accolade proceed to the International shortlist and awarding stages, where James Dyson selects his global winners.
What makes a good entry?
The best inventions solve a real-world problem that impacts our planet. They provide clear and intelligent solutions. One successful past winner in the Philippines was the first ever Global Sustainability Award winner in 2020 – AuREUS System Technology, invented by then 27-year-old Filipino Carvey Ehren. The window panels of AuREUS use technology synthesised from upcycled crop waste to absorb stray UV light from sunlight, and convert it to clean renewable energy.
Unlike traditional solar panels, which only work in clear conditions and rely on visible light, the AuREUS panels are able to harvest power from invisible UV rays that pass through clouds. Through the upcycling of crops that would otherwise be considered waste, AuREUS champions better access to solar energy for climate change mitigation, and supports the local agriculture industry when hit by calamities.
Success stories
Winning the James Dyson Award can provide awareness that helps to propel problem-solving ideas to  commercialization. For example, mOm Incubators, 2014's International Winner, have recently supplied more  than 60 of its incubators to Ukraine and 2 other countries including the UK. Overall, the company believes it has  impacted the lives of more than 1,000 babies and, as they put it, "We would not have reached this position  without the James Dyson Award."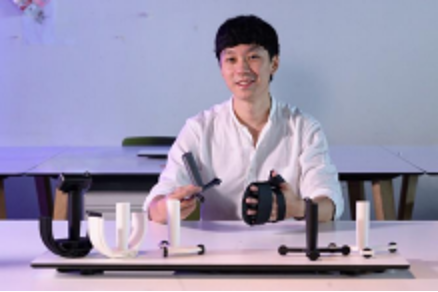 John Tay, inventor of Rehabit, was the 2022 Singapore National Winner. Inspired by the struggles that his father faced due to the lack of proper at-home rehabilitation tools for stroke sufferers, he created a set of four tools focused on upper-limb rehabilitation. The tools allow patients to perform exercises correctly and safely. Today, Rehabit is already in use at multiple therapy centres, and John is now working on expanding the range of products for stroke patients to relearn, regain and recover. "Since the award, several therapists have approached me for collaboration opportunities. This has really been an amazing exposure for Rehabit", says John.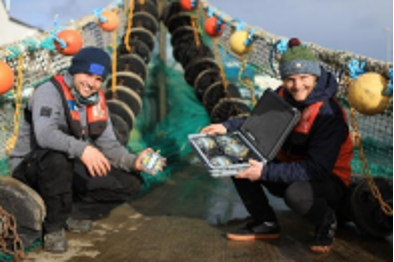 Dan Watson, inventor of SafetyNet Technologies, was 2012's International winner. SafetyNet is a light that fits onto fishing gear to combat unwanted fish and marine creatures trapped in commercial fishing nets. He founded his company SafetyNet Technologies after winning the Award, delivering pioneering technology and support to build a better, sustainable fishing industry. Alongside high-quality LED lights, SafetyNet Technologies also provide underwater video cameras and ocean sensors to support the fishing industry. "SafetyNet is global now, we work all over the world. We're starting to lead in the fishing industry", says Dan.
In 2016, US National runner-up SoaPen, a colourful soap pen for children encouraging safe handwashing, commercialised their invention and were featured on Shark Tank. SoaPen has shipped over 60,000 units of SoaPen across America and are expanding their product portfolio with new SoaPen colours and a body wash pen.