I've reviewed most of ASUS' new Vivobook lineup in the last year. From the small and compact Vivobook Pro 14 OLED to the bigger Vivobook Pro 15 OLED. I still maintain that those two are some of the best bang-for-the-buck laptops you can get. Now, not only am I trying out the non-pro version, but this is also the first Intel variant loaned to us for a review, so how does the ASUS Vivobook 15X OLED (K3504) place among its siblings?
Design: 4/5
The ASUS Vivobook 15X OLED shares most of its design with the ASUS Vivobook Pro 15 OLED. It has the same metallic black cover and plastic chassis. As ASUS made the Vivobook design a bit more uniform, you'll immediately notice the same Vivobook logo design on the lid and the Vivobook aesthetic on the enter key.
It has a 15.6-inch 2.8K (2880 x 1620) OLED display with a 120Hz screen refresh rate. As an ASUS OLED display, it has a 100% DCI-P3 color gamut as well as VESA DisplayHDR 500 and Pantone-validated display perfect for graphic-sensitive works. The display also has TUV Rheinland certification for low blue light, guaranteeing a much safer and still vivid viewing experience.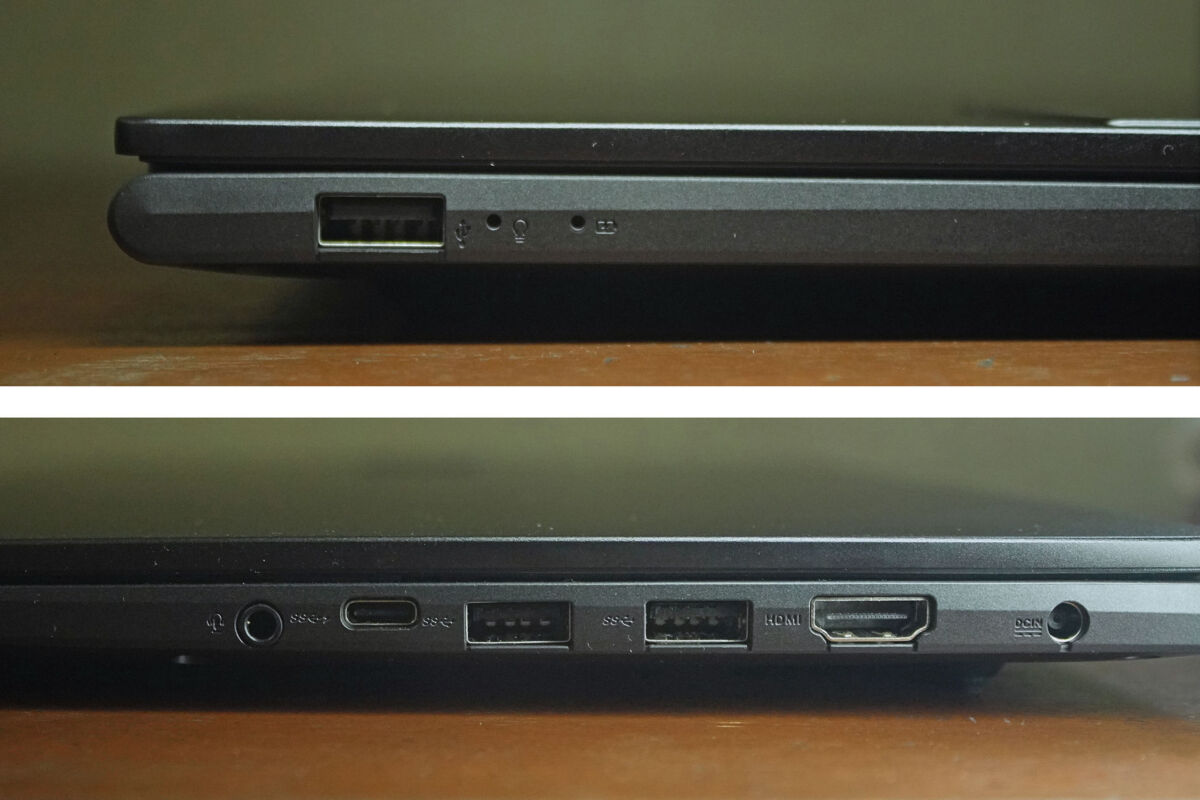 Like its siblings, the Vivobook 15X OLED is loaded with ports. On the left side of the laptop is a USB 2.0 Type-A port, as well as LED indicators. On the right side are the DC-in port, the HDMI, two USB 3.2 type-A ports, a USB 3.2 Type-C port with power delivery, and finally the 3.5mm combo audio jack. Meanwhile, on top of the 15.6-inch display is the 720p 3DNR webcam with ASUS' webcam shield.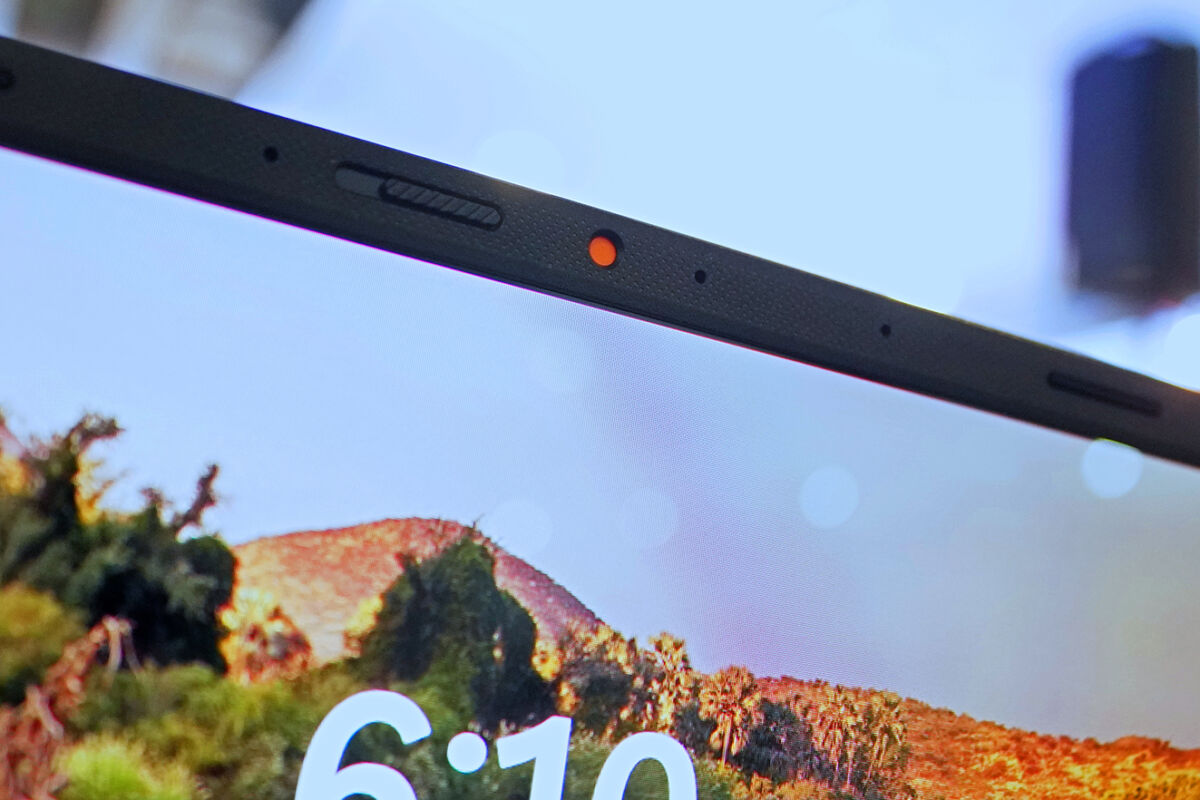 When you remove the laptop from its box, you'll immediately notice how light and thin it is. Despite being a 15-inch laptop, the Vivobook 15X is surprisingly light, coming in at just 1.6kg, 0.2kg lighter than the Vivobook Pro 15 OLED I previously reviewed. It is also a bit thinner, coming in at just 17.9mm.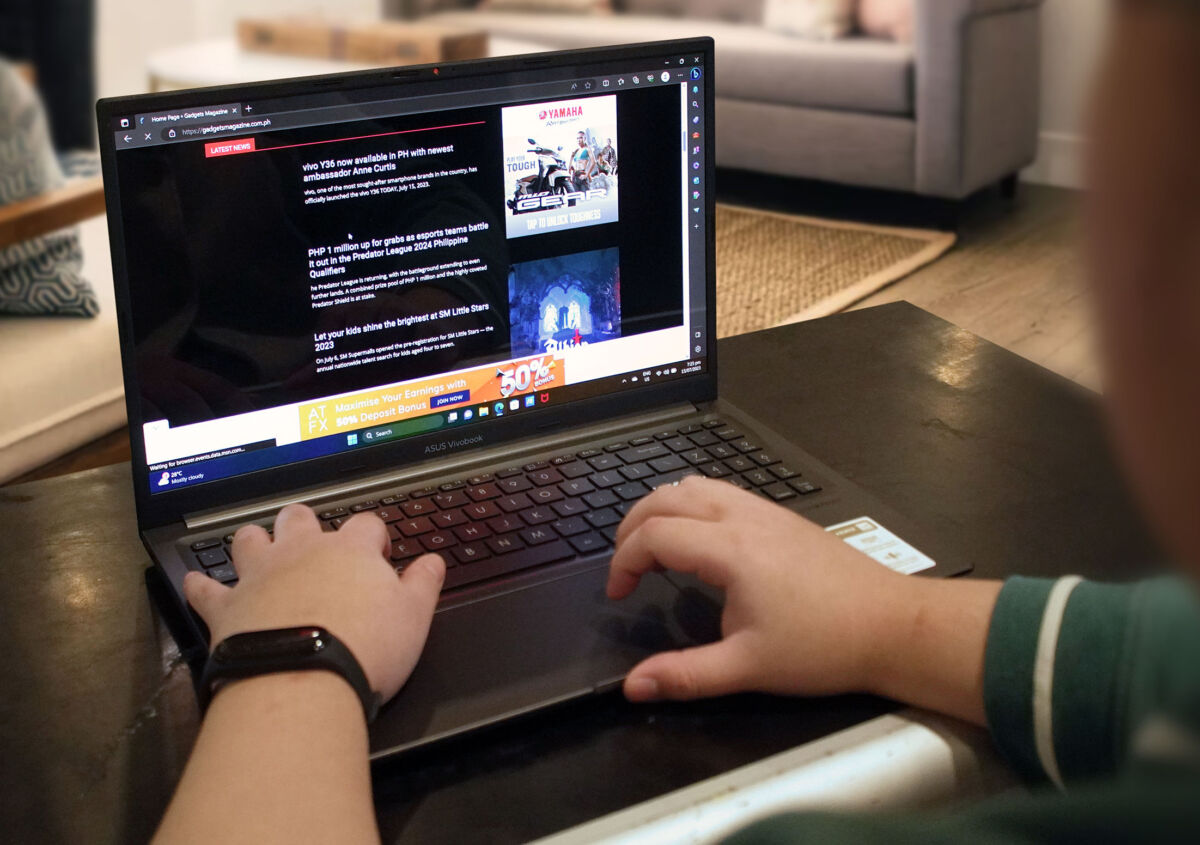 Hardware: 4/5
The ASUS Vivobook 15X OLED (K3504) is powered by an Intel Core i7-1255U processor. The Vivobook 15X has 10 total cores (2-power cores and 8 efficiency cores) with 12 threads. It can reach as high as 4.70GHz. Essentially this is one powerful yet power-efficient device. On the graphics side, there's not much, as the laptop runs on Intel's UHD graphics. Our unit also had 500GB of NVMe SSD storage, as well as 8GB of DDR4 RAM though ASUS is also offering a 16GB variants.
For benchmarks, PCMark 10 has it at 4883 for overall performance, with 9130 for essentials and 6462 for productivity. Cinebench R23 has it at 5772 pts for multi-core and 1557 for single-core. Geekbench 6 meanwhile gauged the laptop with a score of 2129 for single-core and 5040 for multi-core performance. Finally, on the graphics side, 3DMark Night Raid scored it 9258 and Cinebench R23.
What we can take out of the benchmarks is that the Intel Core i7-1255U is a beast for single-core performance outperforming the Ryzen 5800H on the Vivobook Pro 15 OLED. However, it does come short for multi-core performance but not by a lot.
In real-world testing, the ASUS Vivobook 15X performed really well as an on-the-go workhorse. The core i7-1255U is power efficient compared to the bigger Pro models. While the Vivobook Pro 14 OLED and Pro 15 OLED lasted me around 6-7 hours, the Vivobook 15X OLED lasted a similar time despite the smaller 50Whr battery. ASUS has also provided a fast-charging capability with the Vivobook 15X OLED able to top up from 0% up to 60% in just under an hour. If you don't want to carry the power brick, you can juice up using your phone charger (USB Type-C) or with a Power delivery enabled power bank.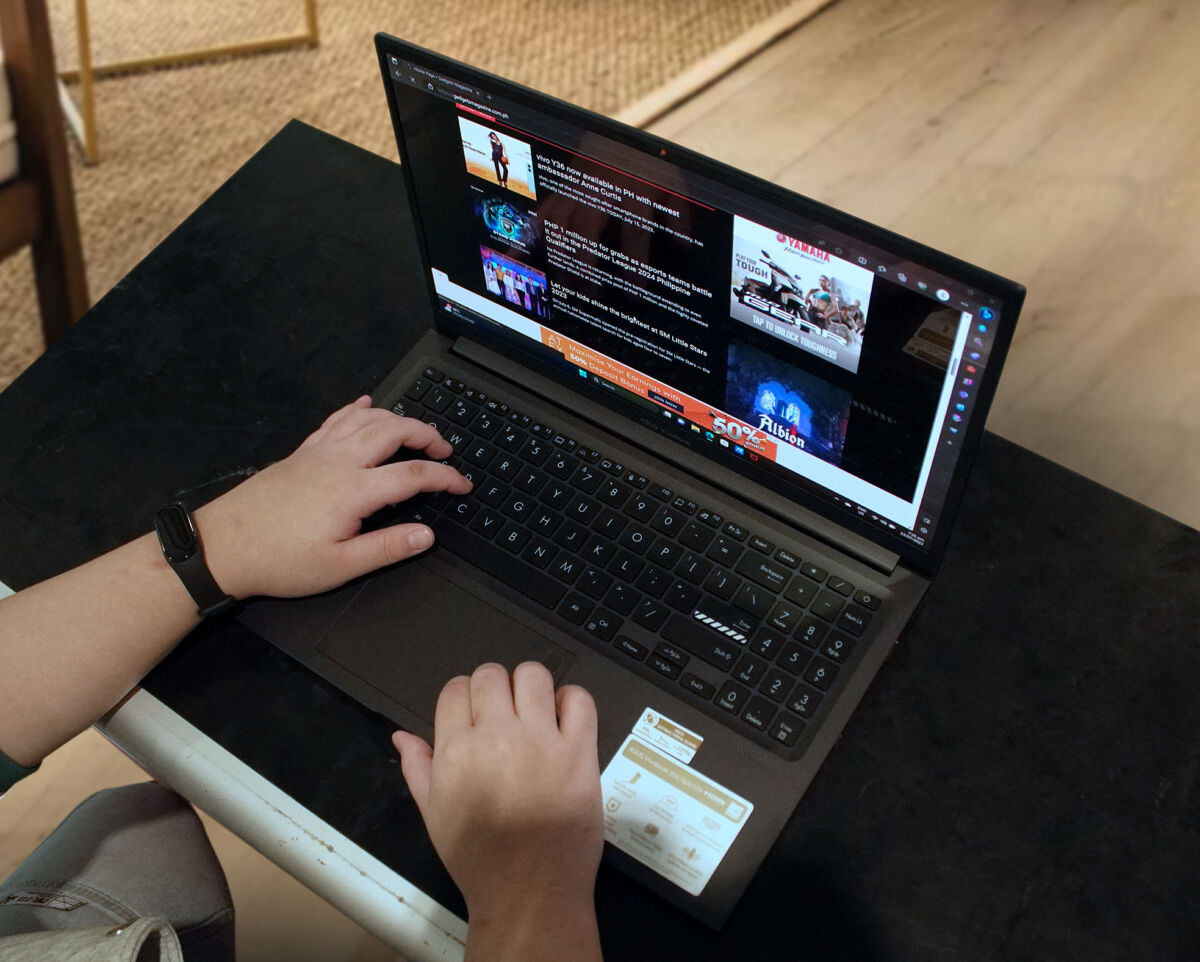 User Experience: 4.5/5
What makes the ASUS Vivobook 15X OLED stand out is its portability. There are just a few laptops on the market that offer a large 15.6-inch display with a thin and light body. Most of these laptops are also in the premium price range.
Even though it's thin and light, the performance does not take a hit. The Core i7-1255U is more than good for most everyday tasks. It can also handle a bit of light graphic work, like a bit of video editing and Photoshop. It can also handle light gaming, especially on esports titles like League of Legends and Valorant. Its thermals are also some of the best I've experienced, with the device never reaching dangerously warm temperatures during benchmarks and stress tests.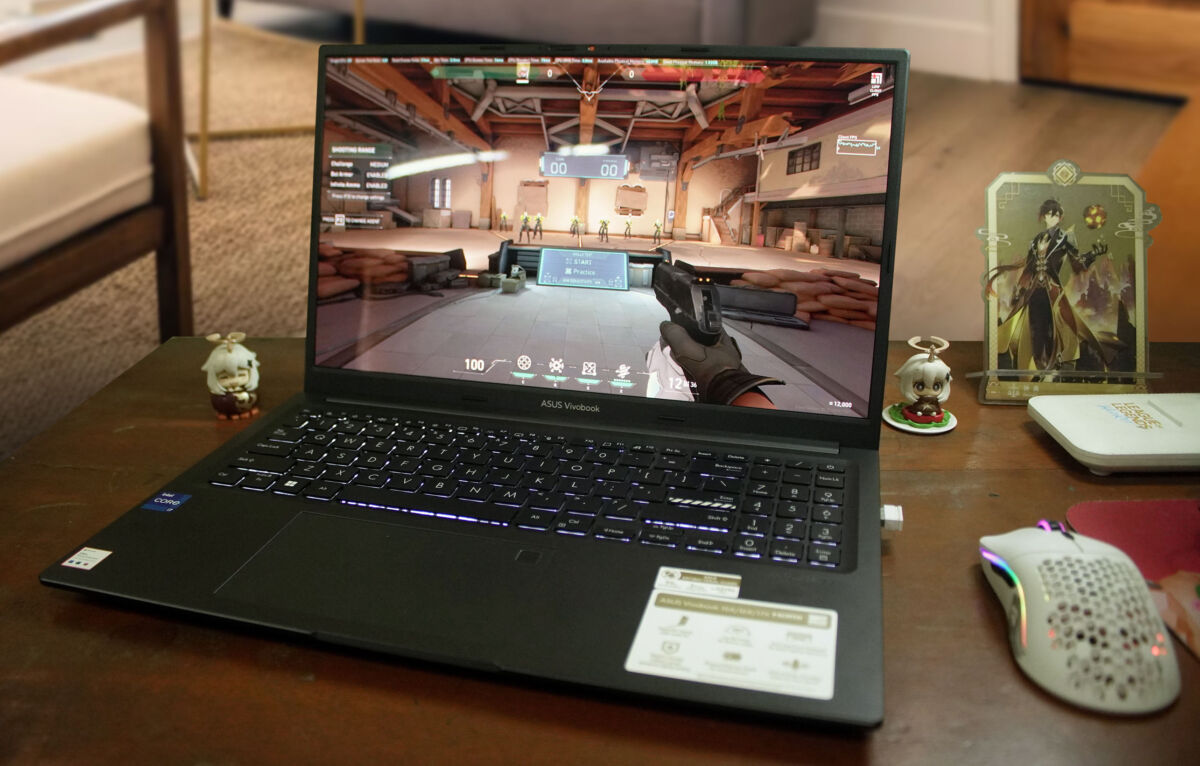 Like the ASUS Vivobook Pro 14/ 15 OLED, the Vivobook 15X is a workhorse. Its portability was a godsend since I was on the go for most of the week I had it with me. Most other 15.6-inch laptop weigh at least 1.8kg, and while 0.2kg does not seem much, it does add up on your daily commute. Plus, the bigger display allowed me to do more than my current personal laptop, which is a 14-inch model.
Where the laptop shines, though, is during media consumption. The OLED display is simply stellar for Netflix binge-watching, and speakers equally complement it. There's DIRAC Audio software pre-installed which allows for the personalized of the laptops sounds through an equalizer.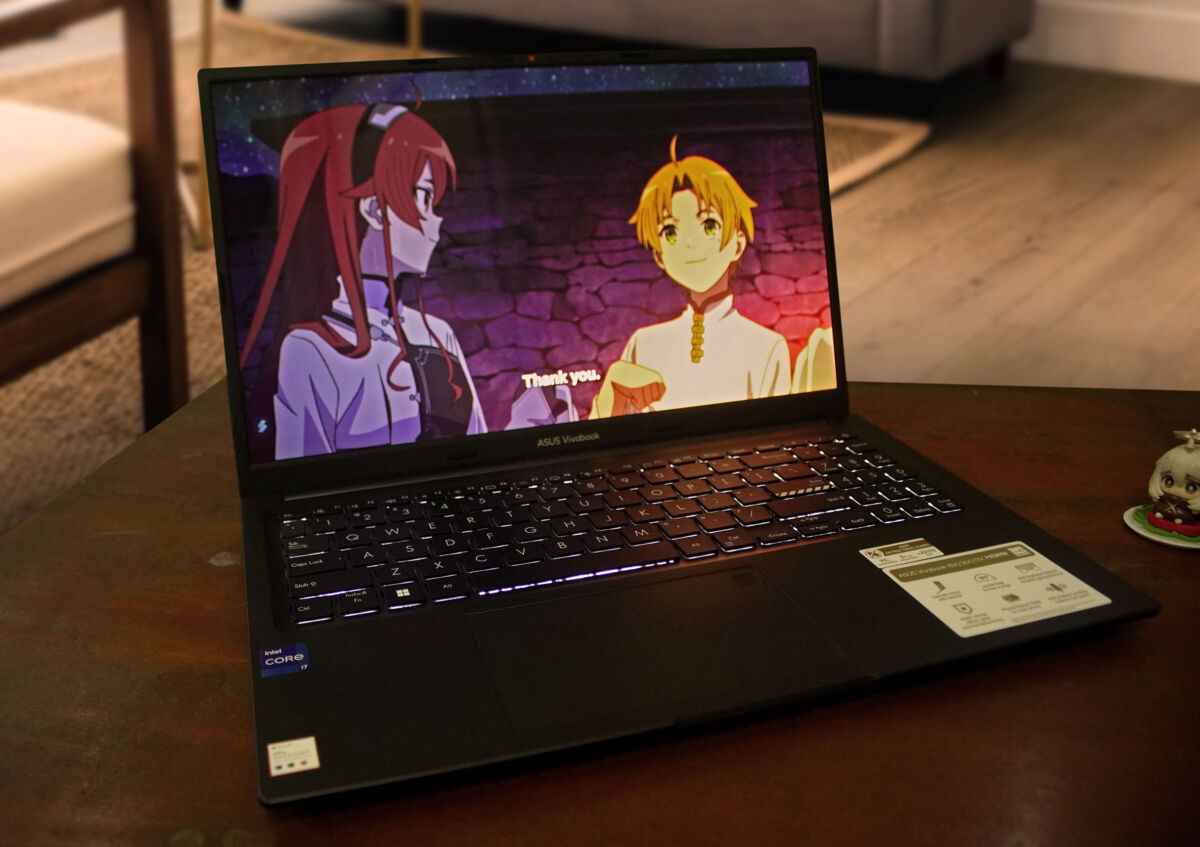 ASUS has also equipped the ErgoSense keyboard on the Vivobook 15X OLED with their ASUS Antibacterial Guard coating. According to ASUS, the silver ion coating on the keyboard inhibits 99% bacterial growth over a 24-hr period. This means there should be less bacterial buildup on the laptop's surface as you continuously use it. This technology passed the ISO 22196 test for bacterial activity, giving me a bit more peace of mind when using the laptop.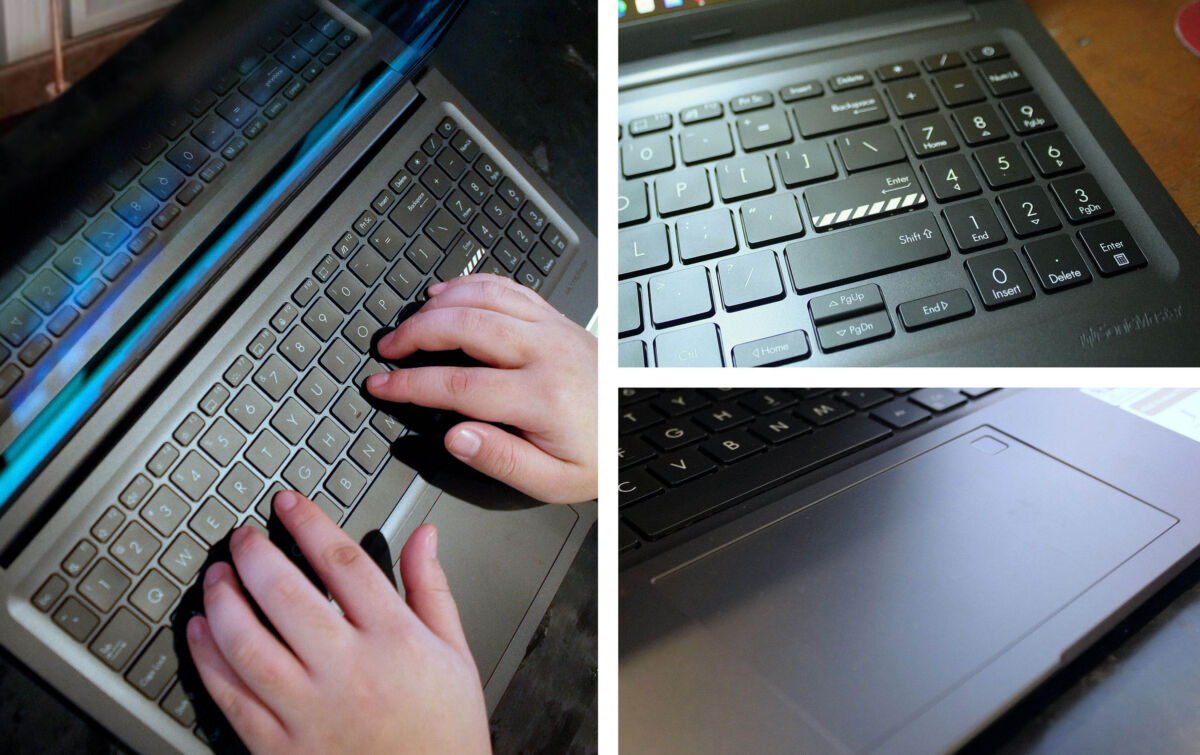 Another notable thing about ASUS' laptops, including the Vivobook-series, is military-grade durability. Each laptop undergoes 12 different military-grade test methods of which are 26 different test procedures. Some of these include vibration tests, extreme temperature tests, and drop (shock) tests. Knowing that these laptops were essentially pushed to the limits before being green-lit to the market gives me more confidence in bringing the laptop anywhere without worrying if it will break.
If anything does go wrong, ASUS is offering two years of international warranty, the first year of which includes ASUS' Platinum Protection Warranty which covers physicals damages to the laptop. Platinum Protection Warranty also covers 100% of the labor cause and even 80% of the placement parts costs.
If there's one thing that I would have liked better is the option of having a model with a dedicated graphics card. Having a dedicated graphic within the Vivobook 15X would make this my top recommendation for those looking for a great budget-friendly laptop for serious content creation.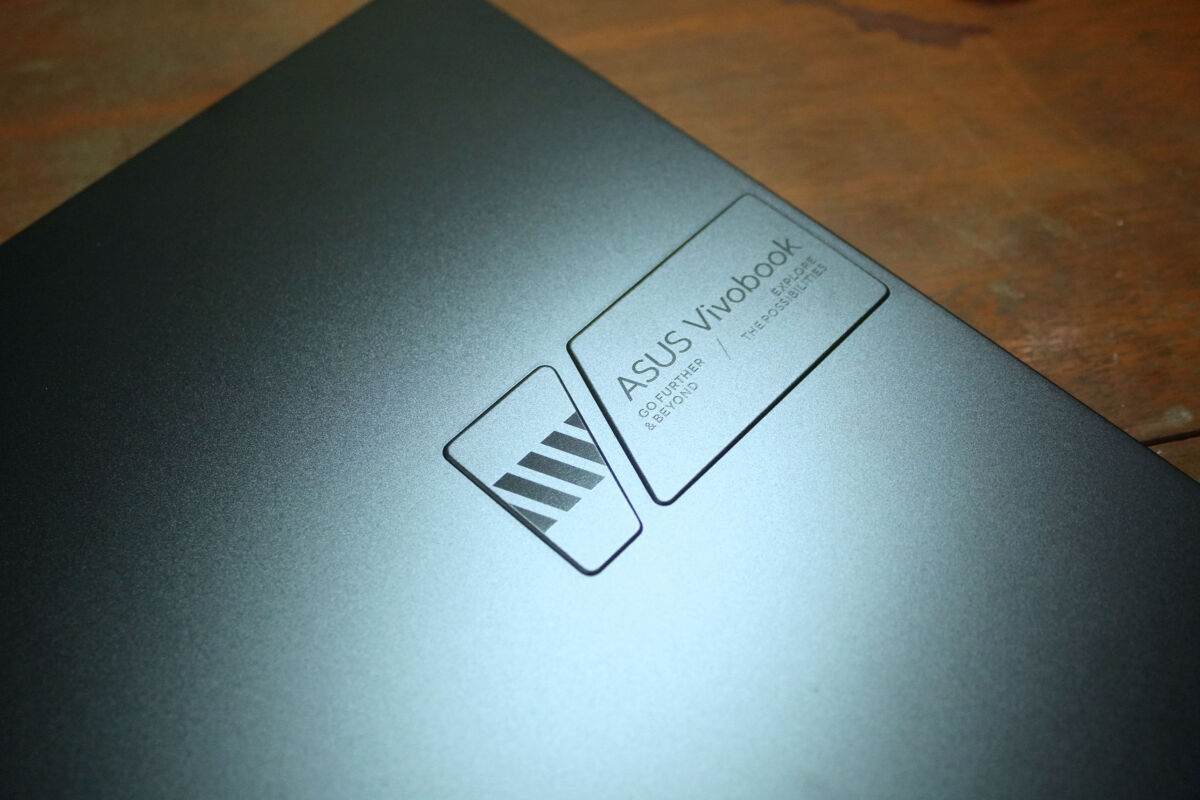 Value: 4.5/5
Starting at PHP 49,995 for the Core i5 variant, the ASUS Vivobook 15X is once again a compelling device to look at. Our unit would set you back PHP 55,995. For that price, no laptop comes close to its portability, processor performance, and finally great display. ASUS continues to impress me with what they're doing with their mid-range laptops.
Buying the ASUS Vivobook 15X OLED from July 1 to August 31, 2023, get you with as much as PHP 3,500 worth of free bundles in the ASUS Cool for School promo. You can learn more about it here.
To try out the ASUS Vivobook 15X OLED and other ASUS laptop yourself, you can visit your nearest ASUS Concept store and authorize resellers. You can find the nearest one here.
Bottomline:
The ASUS Vivobook 15X is a great all-around device for those on the go.
What's hot:
Intel Core i7-1255U
Fantastic OLED Display
Good battery life
What not:
A dedicated graphics would have been a game changer