The laptop remains one of the most versatile tools in one's tech arsenal. The ability to crack it open and work anywhere the moment something needs doing just can't be understated. Few manufacturers know the power of the modern laptop like ASUS. They've been at this a long time and have always delivered some of the best mobile computing devices in whatever market they put themselves in. Can they continue this trend with the content creator-centric Vivobook Pro 16 OLED (K6602)? We're lucky enough to get to find out.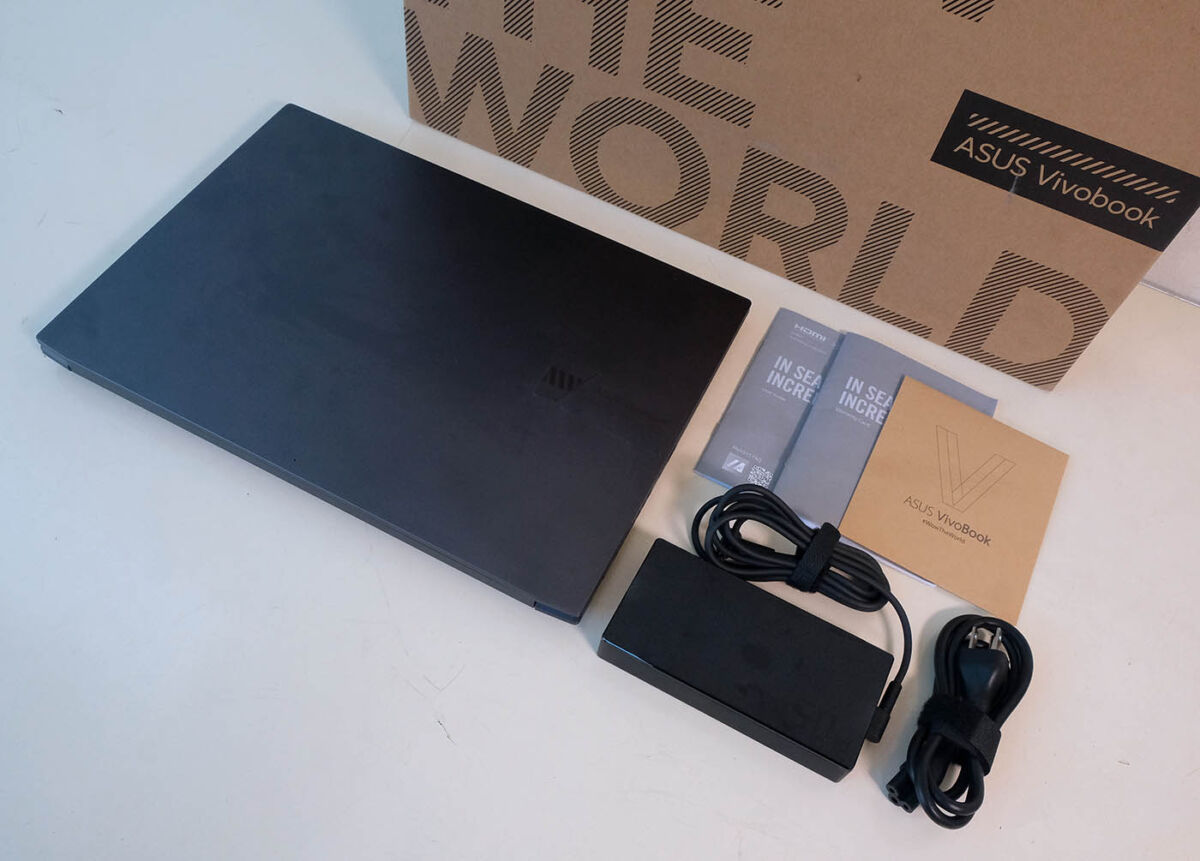 Design: 4.5/5
ASUS has chosen to equip this model of the Vivobook with a rightly massive 16-inch display, so there's no getting around the fact that it's a little on the large side, but it's thin. 19.9mm is a feat, particularly considering the rest of the hardware they managed to get into such little space.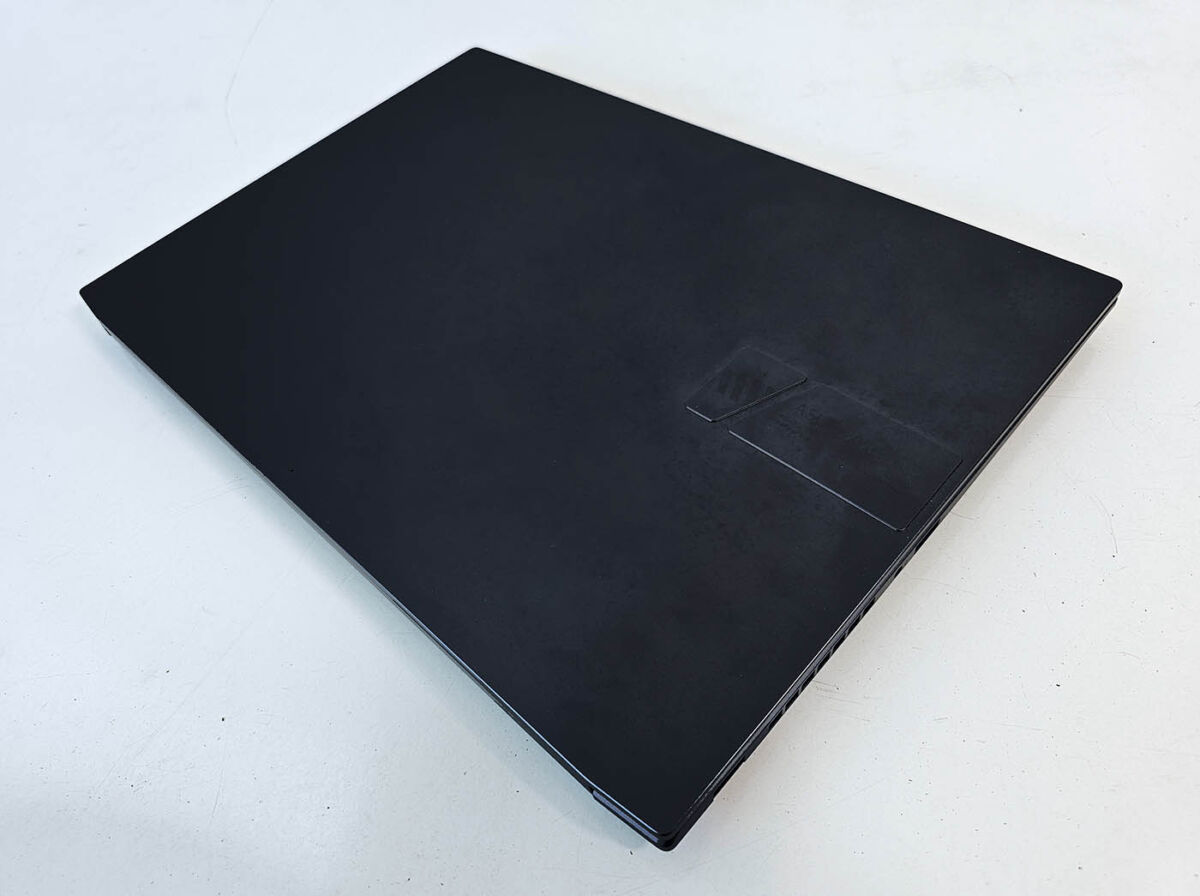 The lid is a sturdy aluminum alloy made to take a few bumps, letting you take it everywhere. There's a pair of little raised plates that gives this Vivobook a little more character than your average laptop, and the outside is finished in what ASUS has called "Quiet Blue" that looks more like a fetching deep gray in all but the brightest of light.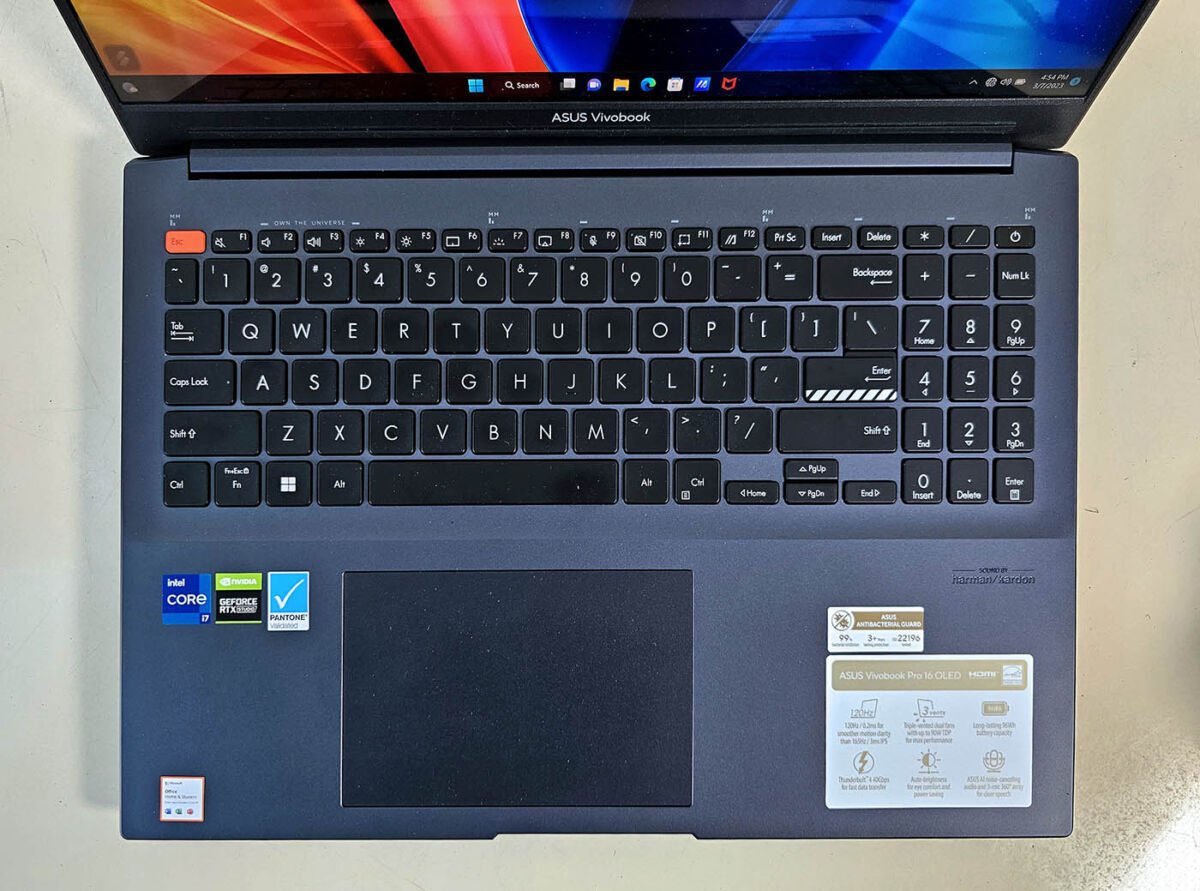 Open the lid, and you're greeted with an appropriately massive touchpad and a large keyboard complete with a separate number pad. There are details to add visual interest, such as some stripey accents to the "Enter" key, some painted bits atop the function keys, and an orange "Escape" key, just to break up what would otherwise be a monotonous view. They went out of their way to keep things interesting, and I do feel they managed to pull it off without being too cluttered.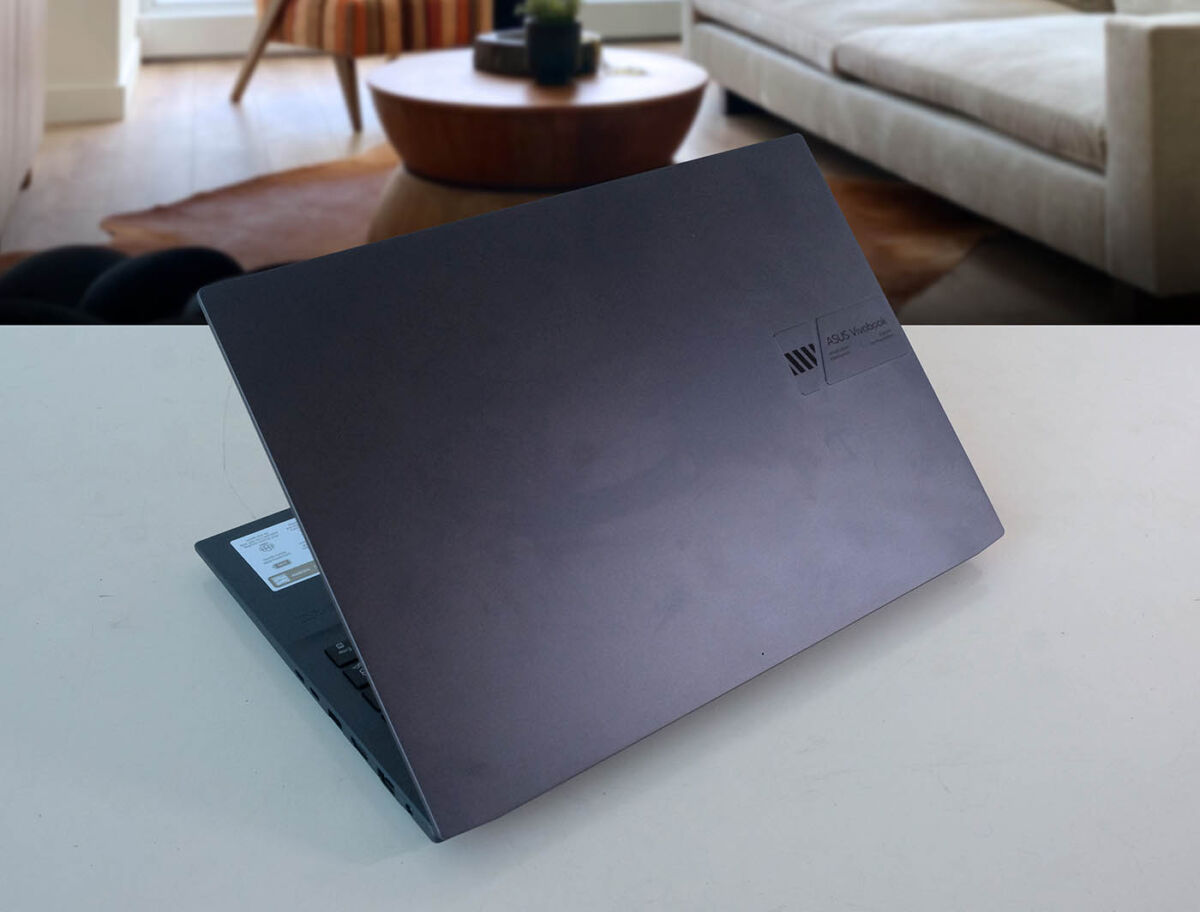 Hardware: 5/5
This is where things get interesting. The star of the show is undoubtedly that massive 16-inch Pantone-validated OLED display and its 120Hz refresh rate. It's the most beautiful screen I have ever had the pleasure of using on a mobile device and it has honestly spoiled me rotten.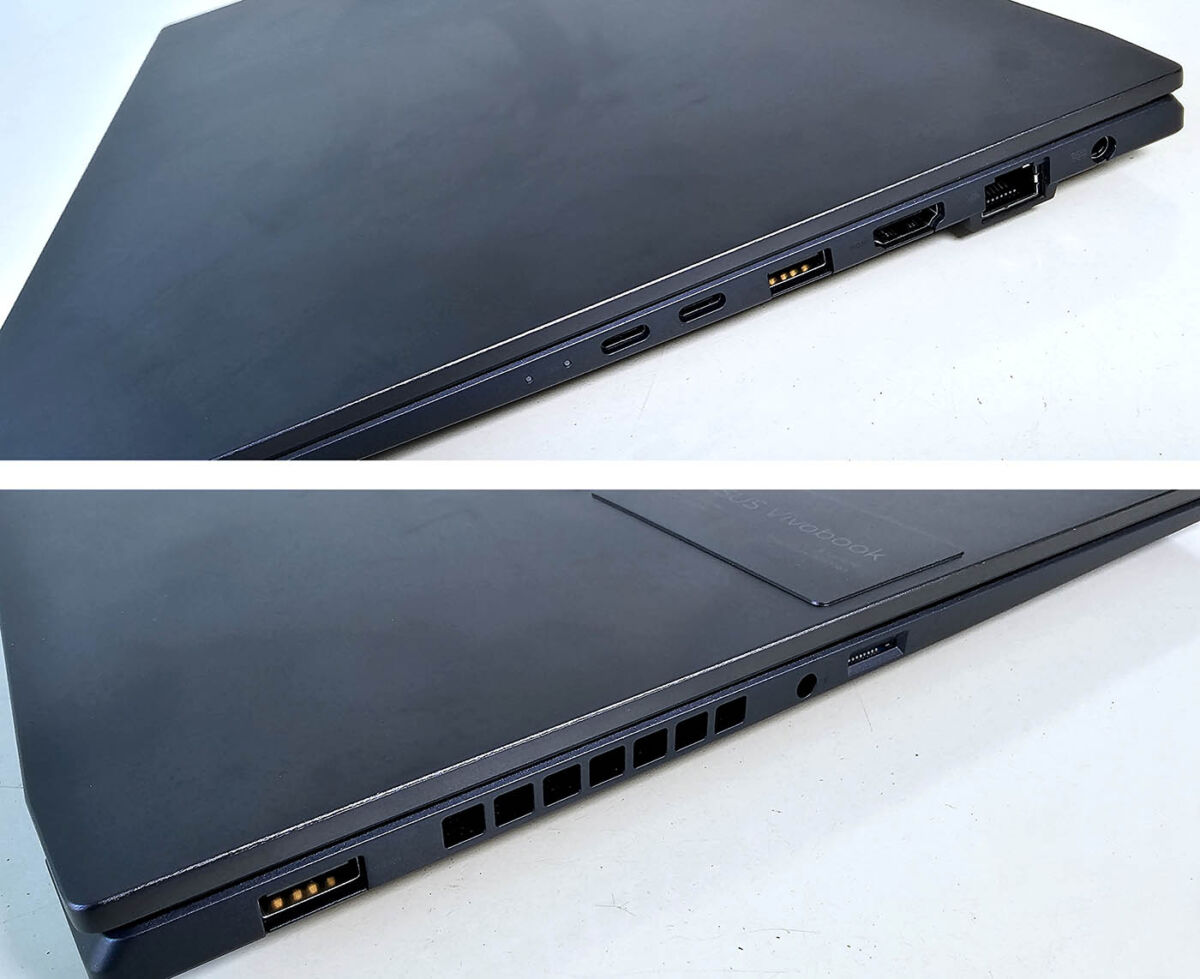 Running the show is a 12th Generation Intel Core i7-12700H processor running at a brisk 2.3 GHz, 16 GB of RAM, and NVIDIA RTX 3050 Ti discrete graphics. Given the need for extra peripherals needed for the art of content creation, there's thankfully no shortage of ports on this Vivobook, including Thunderbolt 4 and USB 3.2 Gen 2 Type-C ports, both of which support display out and PD charging, a USB 3.2 Gen 1 Type-A, an HDMI 2.1 port, 3.5mm headphone jack, LAN port and microSD card reader. You'll be fine leaving the USB hub home with this in your kit.
The battery is a hefty 96Wh deal, and the power brick delivers 150W of power for impressively fast charging.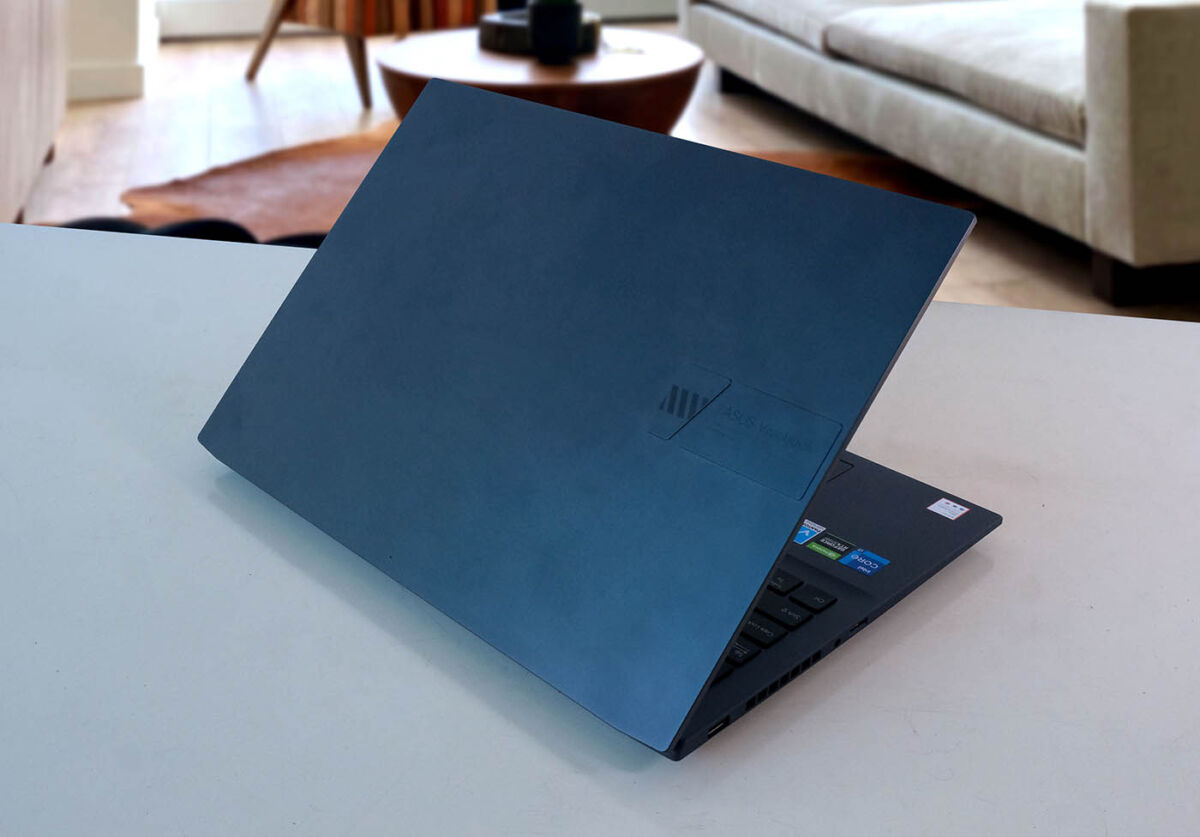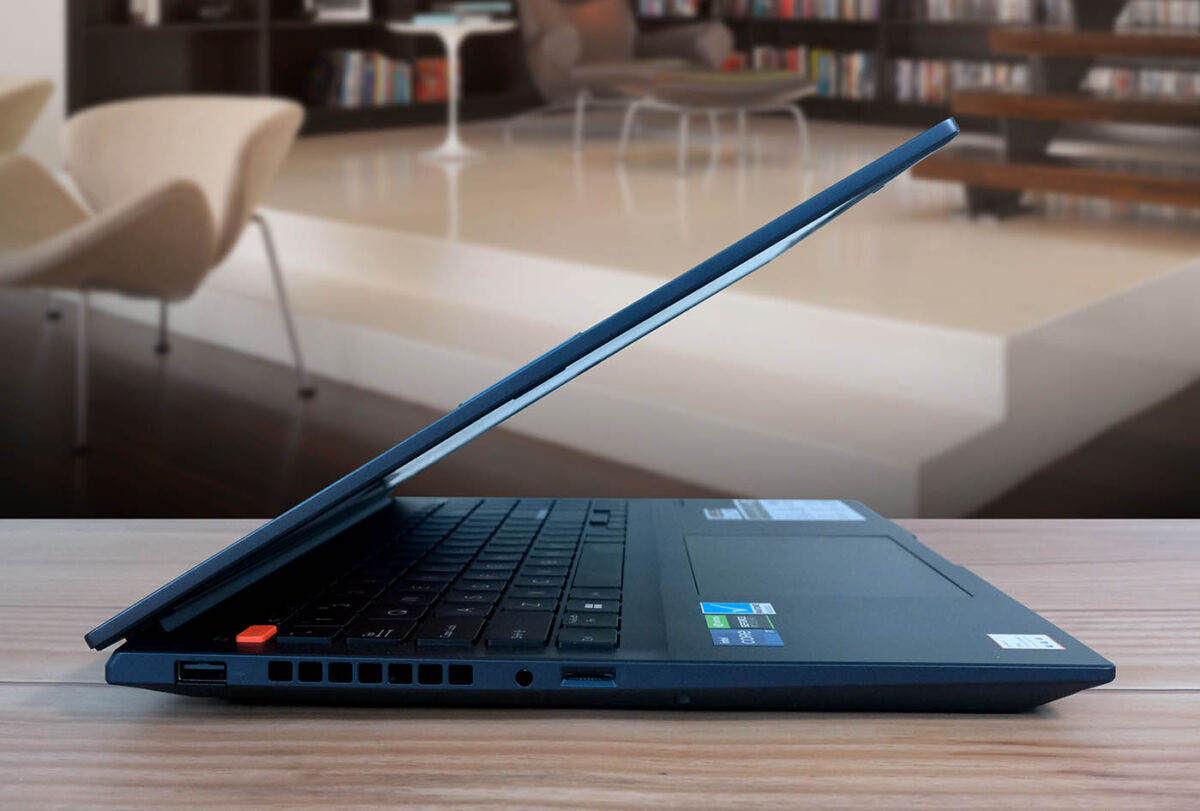 User Experience: 4.5/5
I used the OLED version of the Vivobook more or less exclusively for the whole time I had it. This allowed me to put it through its paces for writing, gaming, and a little bit of multimedia action.
The screen is massive, and it's super sharp. The colors are gorgeous, and the 120Hz refresh rate is wonderful. It gives you plenty of room to have multiple reference windows open while working on a main document. The sharpness of the screen and that great refresh rate makes having lots of windows open much more pleasant. Even crammed full of news pages, Reddit subs, and YouTube videos, I barely had any eye fatigue despite working my usual hours, thanks to the TÜV Rheinland certification for 70 percent reduced blue light emissions. The large touchpad was an absolute joy to use, as was the pleasantly tactile keyboard, and the fingerprint scanner in the power button makes security a non-issue.
The processor and generous helping of RAM also made short work of multitasking. Editing a podcast on Audacity with multiple hi-resolution audio files while having images, documents, and even videos in the background was no trouble for the laptop. If the fans kicked on at some point because of the load, I didn't notice.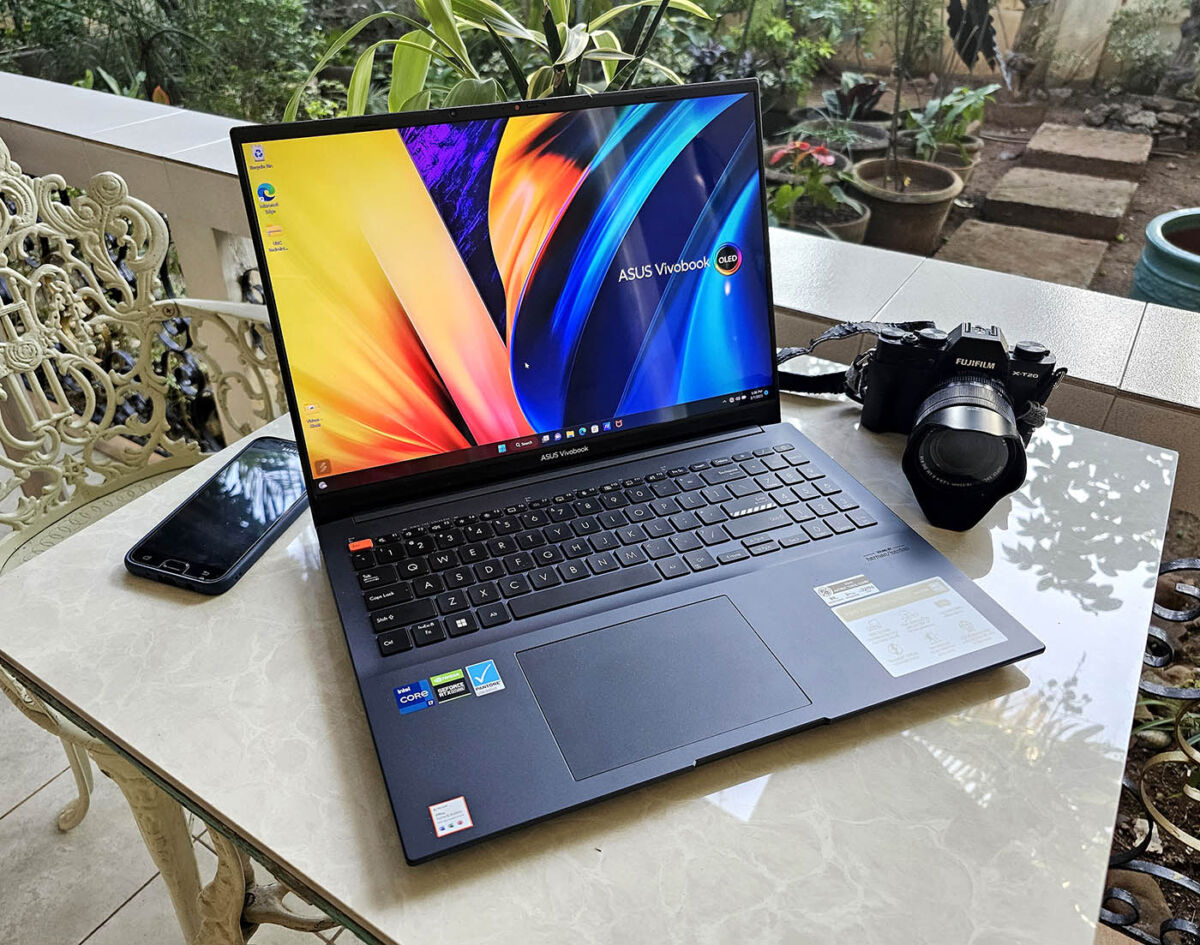 That wonderful screen also does images and videos justice. A Pantone–validated screen means you can trust the colors, and while I'm not into creating visual art, my job does require me to proof images and videos, and that display is a massive help. You won't need to plug into an external display to get the visual fidelity you need. Speakers on this thing are shockingly loud, and at no point did I need to swap out for headphones, even while watching videos on our street-facing balcony here at home.
While this is a laptop made for content creation, and yes, the GPU is more than capable of the heavy lifting required for its intended purpose, gaming was something of a mixed bag. Wi-Fi 6e compatibility is great with the appropriate router, giving excellent throughput and stable connectivity through online gaming sessions. The RTX 3050 Ti graphics card averages 85FPS on a less graphic-intensive title like Ready or Not. However, with heavier games such as Cyberpunk 2077, high graphics settings resulted in sub-30 FPS frame rates, but spending time dialing the settings should still let one play AAA titles without much pain. Your gaming experience on the laptop helped along even further with the MUX switch, giving the display direct access to the GPU, significantly reducing latency.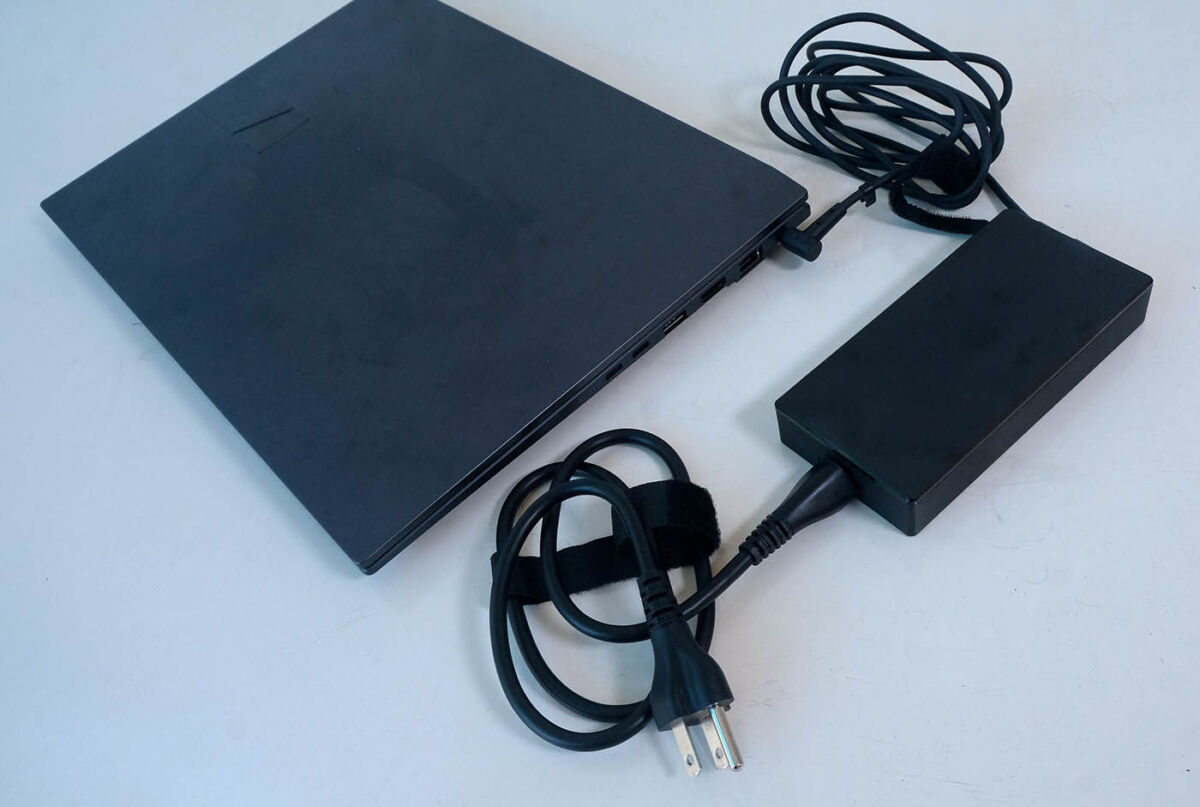 Battery life was also impressive, given the display size. Starting at 100 percent at 8AM, I was at about 30 percent at 11AM, and it didn't go into a power-saving mode (20 percent) until about noon. The charger topped the battery up impressively fast. At 150W charging, I didn't even notice it was back up to full charge somewhere past the one-hour mark.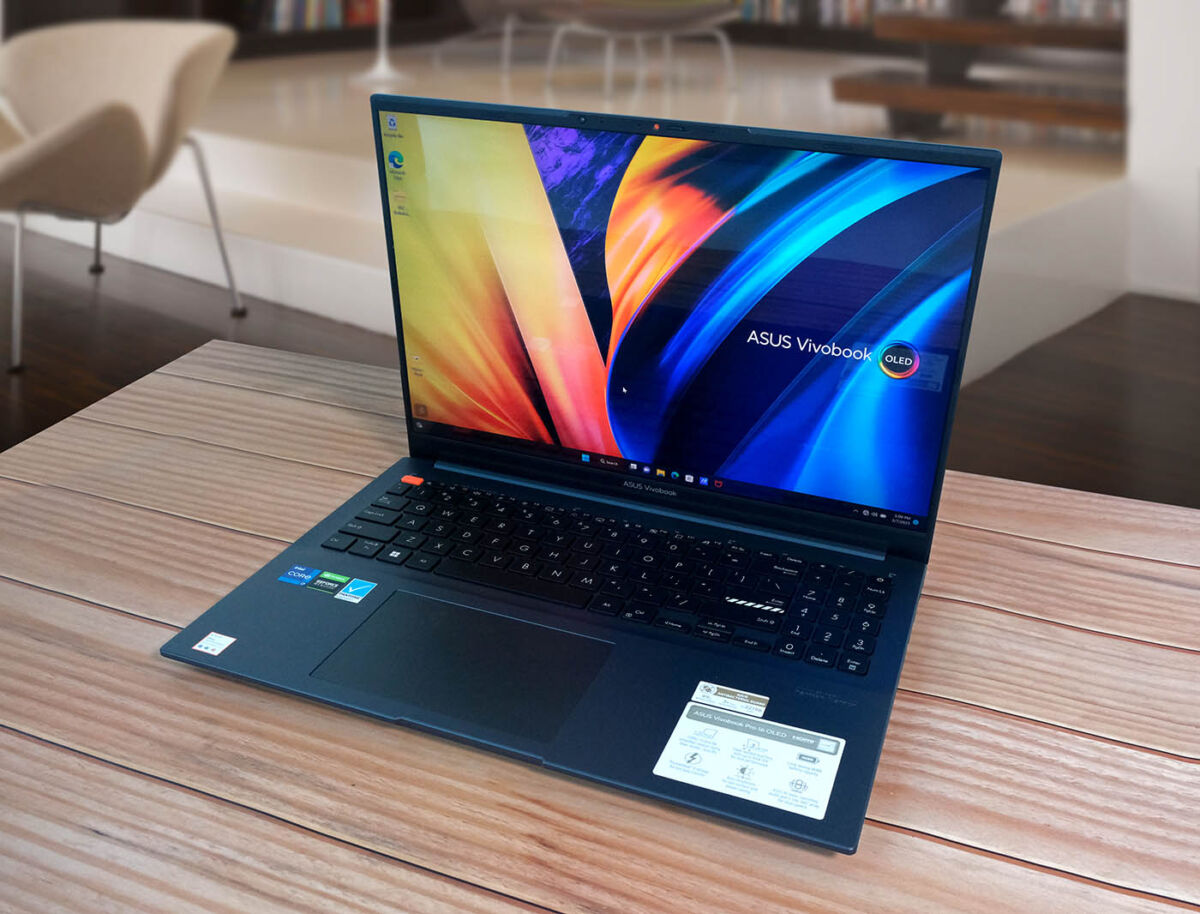 Value: 4/5
As configured, the Vivobook Pro 16 OLED I reviewed comes in at PHP104,995. This is admittedly quite a high price of admission, but bearing in mind how versatile the machine is, I think it's fair value. As my use cases move more into content creation over gaming, I've come to appreciate the screen much more than a beefy GPU. You'd be quite hard-pressed to find a better display than the one on this laptop. This, coupled with great battery life and impressively fast charging, makes for a compelling purchase.
What's hot:
Amazing display
Versatile performance
Fast charging speed
What's not:
Large footprint
Price
Bottomline:
Asus has created a laptop that successfully meets the needs of content creators who are constantly on the move.
Specs:
Display: 16.0-inch 3.2K OLED 16:10 120Hz
Processor: Intel Core i7-12700H Processor 2.3 GHz
Memory: 16GB DDR4
Storage: 1TB PCIe 3.0 SSD
GPU: NVIDIA® GeForce® RTX™ 3050 Ti