For this story, we are going to address the needs of students who need hardware to study from home.
Some considerations we made in making our choices were price, availability, ease of use, or just straight-up personal preference? Is this choice cheap and portable, or powerful and will be useful for years to come?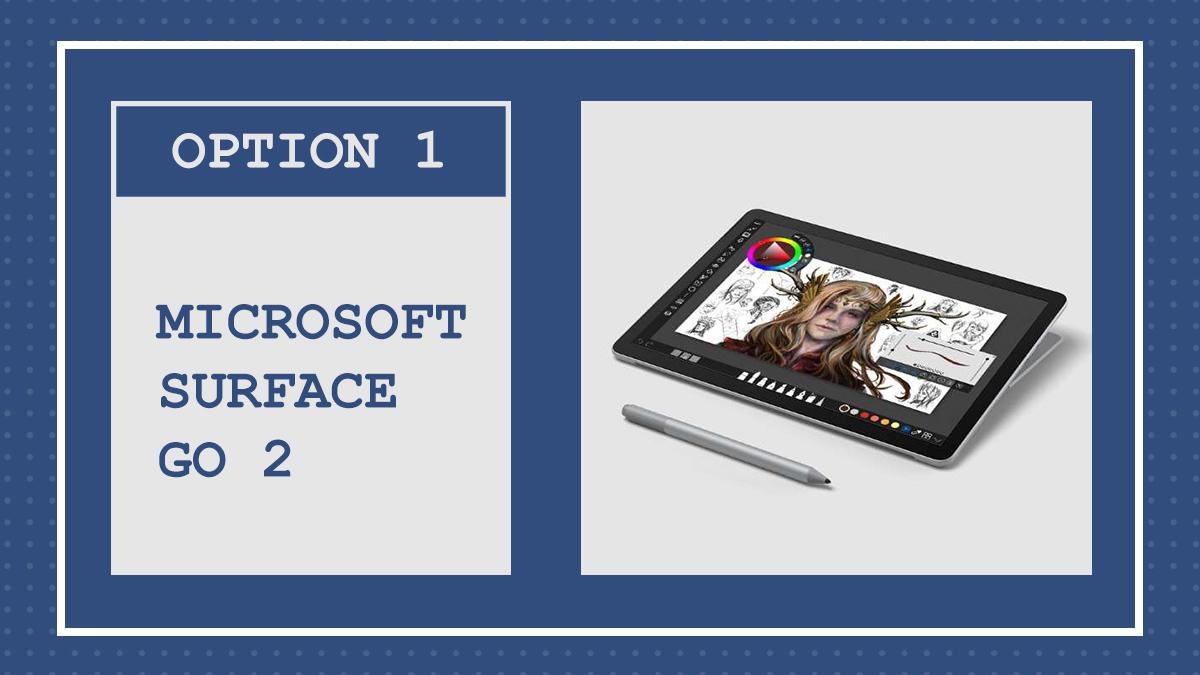 OPTION 1. MICROSOFT SURFACE 2
The Microsoft Surface Go 2 is the second generation of Microsoft Surface Go Tablets. This tablet has a 10.5-inch touchscreen and depending on the configuration can have Intel's latest M3 mobile processor. It has up to 8GB of RAM and 128 GB eMMC internal storage.
The main advantage of the Microsoft Surface Go 2 is that it runs full windows so you can enjoy the productivity of a windows system. To complete the set you'll definitely need the Surface Pen stylus, and the Microsoft type cover.
Pricing is one of the strongest suit of the Surface Go 2, the base model is only 399 USD how it only consists of the tablet itself. The Surface Pen is another 100 USD and the type cover is 130 USD. The accessory may bulk the price of the device but the comfort, portability, and the familiarity of Windows makes this a great device not just for students but also for young professionals who simply need light computing.
A major disadvantage of this device is the limited number of sellers in the country. Most are resellers buying from overseas which removes the possibility of warranty in case something goes wrong.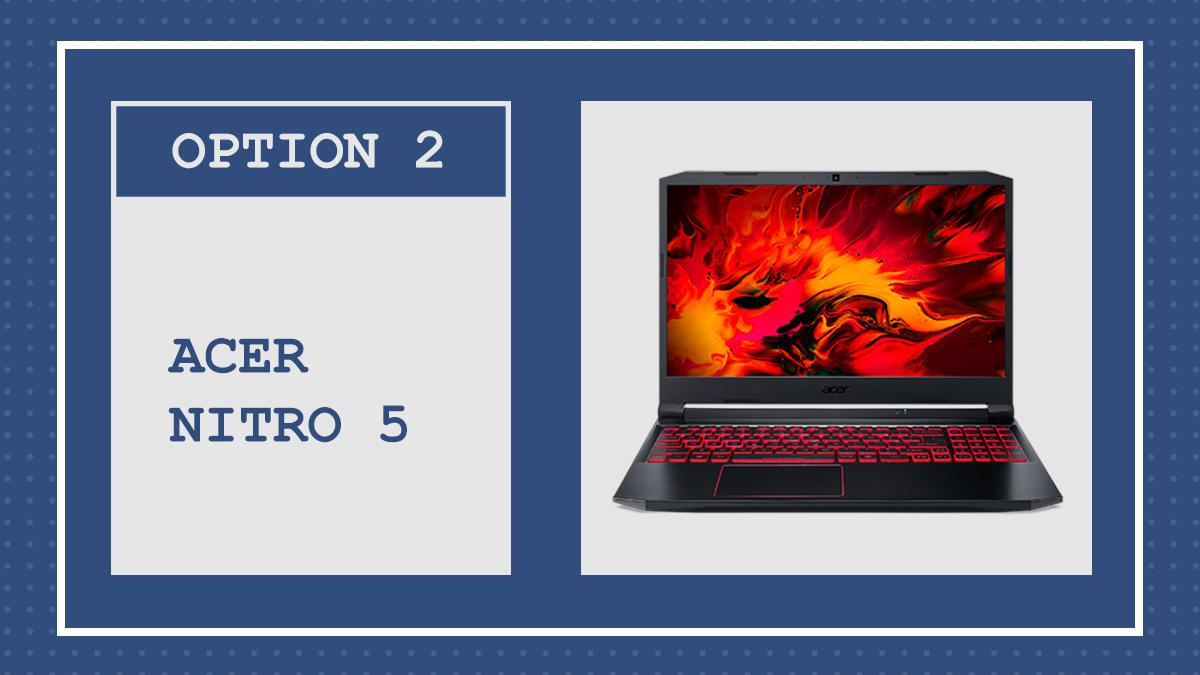 OPTION 2. ACER NITRO 5
Acer's Nitro series is its budget gaming line made for users who need a versatile laptop that can game on the side. The Nitro 5 AN515-52 model has an Intel Core i5-8300H processor which is a quad core/ eight threads processor with a base clock speed of 2.3 GHz. The laptop also has an integrated Nvidia GTX 1050 Ti GPU with 4GB of VRAM.
For PHP 39,999 you'll get the 4GB RAM and 1TB HDD variant but if you want higher RAM and SSD there are open slots for future upgrades. I suggest getting the additional RAM right away since 4GBs won't get you anywhere far.
The major downside of the Nitro 5 is its battery life and portability. The 48Wh battery has only 5.5 hours of juice (according to Acer), so you'll need the power brick if you want to get some work done outside of your home.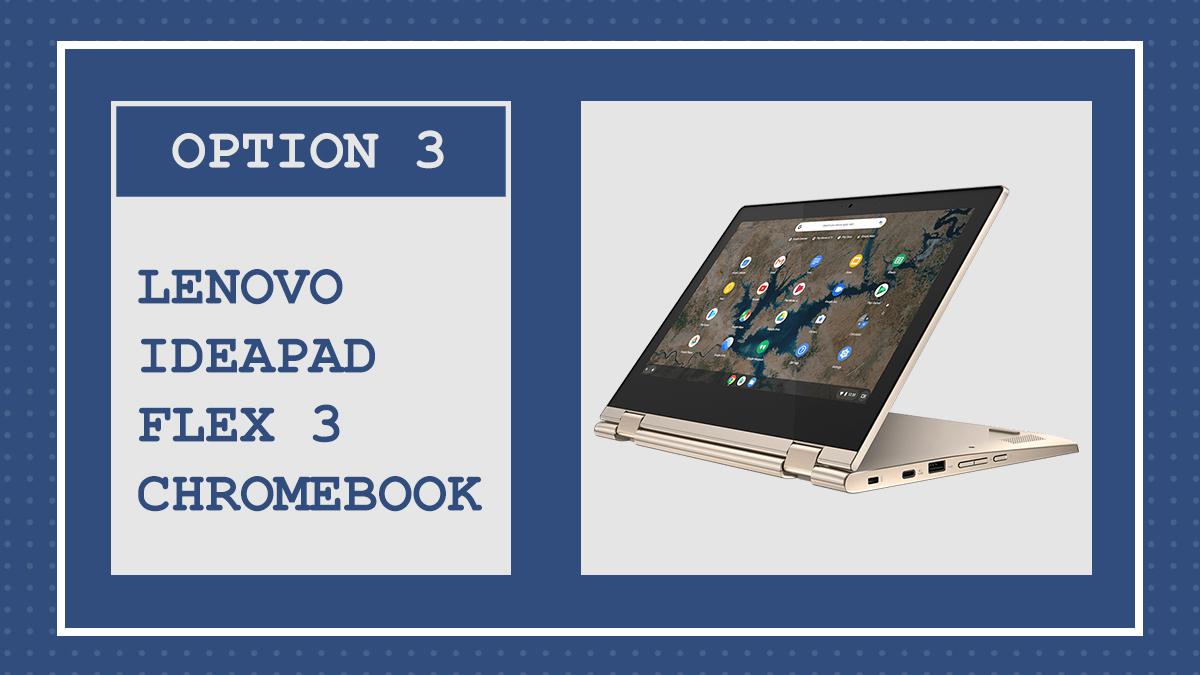 OPTION 3. LENOVO IDEAPAD FLEX 3 CHROMEBOOK
Chromebooks are the perfect companion for young students who simply need a device to access the internet and do some light browsing. The Lenovo Flex 3 Chromebook is a 2-in-1 chromebook that's powered by an Intel Celeron N4020 processor. Chromebook are typically not so powerful running on ChromeOS and mostly reliant on Google apps such as Doc, Spreadsheet, and Slides.
The one best thing about the IdeaPad Flex 3 Chromebook is that it's a 2-in-1 and can also function as a multimedia device. Chromebooks also offer less distraction to students since they can't run windows programs and games, so you don't have to worry about your kid sneaking a few games while class is ongoing. Price is also a massive pro for the Lenovo IdeaPad Flex 3 Chromebook coming in at only PHP 20,995.
Words by Gabriel Pe
Based on the article published in the GADGETS MAGAZINE June 2020 issue