As organizations look to formalize a hybrid model that works best for them, the most successful are operating much like entrepreneurs: testing out ideas and spaces, redesigning culture, and figuring out how to learn the right way. Hybrid has increased the freedom we have about how, where, and when we want to do the most fundamental things in our lives. After experiencing the freedom and flexibility of hybrid work, more people are looking to transition to this setup permanently.
Productivity has gone way up in the past two years (58% of executives report improvements in individual productivity across their organizations) and to keep the momentum, it's time to fully reimagine our day-to-day lives, from the new ways of working and learning to the interactions that help Filipinos thrive — all enabled by technology.
As we look to the coming years, experiences are more important than ever since they are key touchstones that allow us to learn and improve – for HP it's all about enabling people to create and collaborate in a more hybrid world.
Keep the office for collaborative experiences
The key is to optimize the office so it nurtures, engages, and is fluid and flexible. To get to that sweet spot of productivity and a sense of belonging, leaders need to arrange their hybrid workforce so that the office doesn't mimic the work-from-home experience. People need to feel like a commute is worthwhile, that it provides enjoyable connections with coworkers.
The role of today's office is to be a place that builds a sense of community and drives collaboration. This means creating spaces for quiet, individual work and others for collaboration; making sure that conference rooms are bookable and confirmed by IT to be in optimal working order; or providing employees the ability to work safely and efficiently. Today's office can also work to foster fellowship by offering wellness and upskilling classes like yoga or leadership programs; and even improve the quality of life of their employees with incentives like transportation allowances.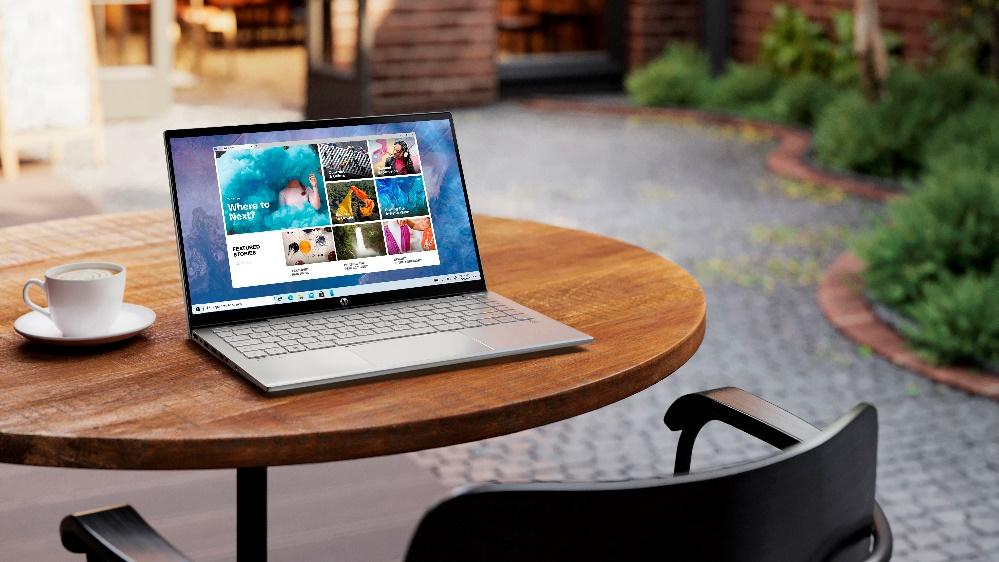 Get ready for on-the-go learning
As parents and students transition from a year of virtual schooling to an in-person or hybrid academic experience, understanding the impact of one's learning environment has never been so crucial.
Now, it is not only making sure that schedules are organized and that textbooks are on hand but also having a comfortable learning setup in the physical classroom and at home, as well as getting the right tech tools to keep up with any school requirements.
It's also important to know the equal benefits of learning on-screen and off-screen, and when it's best to utilize them. The New Asian Learning Experience Study by HP revealed that a combination of electronic and print learning is still found to be the most beneficial for child education. Specifically, parents in the Philippines said that printed materials were better used for activities related to art (61%), math (60%), and memorization (50%), whereas electronic materials better facilitated learning in music or auditory skills (60%).
Tech at the heart of hybrid
Even before the current shift in how and where we work, HP has created tools and technology for all workers and students, whether they are mobile, remote, or in the office. For 2022, new features such as AI-adjusted audio, smart cameras, bigger displays, and future-proofed designs mean these products make it easy to move seamlessly between remote and hybrid set-ups.
The HP Pavilion x360 is a powerful, convertible PC that enables people to work, learn, live, and play from wherever they are. Multitasking is also easier and faster with its 8th generation Intel® CoreTM i7 processor and NVIDIA® MX130 GDDR5 Graphics on select models. It features a durable 360-degree geared hinge. Users can work in laptop mode, watch in stand mode, play in tent mode, and go in tablet mode.
Another way HP continues to improve the hybrid work experience is by making its innovative solutions more accessible. With HP Rover, the first ever mobile service center in the Philippines, home-based workers can avail of repair and maintenance services without leaving the house. These mobile service centers are fully equipped with tools to diagnose and repair HP notebook PCs and printers and are managed by well-trained HP personnel. Customers can check if HP Rover will be in their neighborhood by following its official Facebook page here.
With systems in place and the right tools, Filipinos are sure to adapt to hybrid lifestyle and thrive.