Even before the pandemic, the New Asian Learning Experience Study by HP revealed that a combination of electronic and print learning is still found to be the most beneficial for child education. The study, which identifies millennial parents' personalities and attitudes towards their child's learning, showed that both digital and traditional methods have their own strengths. Specifically, parents in the Philippines said that printed materials were better used for activities related to art (61%), math (60%), and memorization (50%), whereas electronic materials better facilitated learning in music or auditory skills (60%).
Today, millions of students are learning from home, transforming kitchen tables and bedrooms into classrooms. In this environment, the need for the right educational tools and flexible modes of learning has never been more necessary.
Learning through print and why it matters
While we're fast-moving into a digital world, the way we print and how it affects our work styles and lifestyles has greatly evolved: from merely a tool that sits in a corner, only engaged when we need to produce a printed page to a continuous innovation with endless possibilities, such as printing in multiple dimensions for manufacturing and medical fields. Now, we also find printers fulfilling needs and bridging gaps in distance learning amidst the pandemic.
The value of print in education continues to remain vital, delivering many ways to keep young learners engaged and productive:
1. Bridges the gap in remote learning
While we acknowledge the urgent need to adapt to the new normal, HP, through its innovative products, ensures to bring inclusive solutions that meet the diverse needs of every member of the community. With printed educational modules, students can continue learning from anywhere, ensuring no one is left behind when it comes to education at these critical times.
HP recently donated more than 400 units of HP Neverstop Laser printers to NGOs Childhope Foundation, Teach for the Philippines, L.E.T.S Read by Atayde Foundation and Hands-On Manila to amplify their efforts in supporting remote learning. Through their network of partner schools across the country, HP was able to reach thousands of students and teachers. The new HP printers enabled them to reproduce learning modules and deliver on home and school printing needs, especially in areas where a full digital set-up is not yet possible.
2. Helps with focus
The inability to multitask such as shifting through different tabs and online platforms when you're just holding and reading an actual printed material is its own strength—it owns one's full attention. A 2015 study done in Malaysia showed that students reading from printed documents had more retention power and a greater understanding of the text. One of the main causes identified was the level of concentration a print material can provide and some scientists also relate this to the tactile sensation of holding it.
3. Creativity is tangible
The smell of printed books, the physical feeling of sifting through the pages, and the soft sound the highlighter or pen makes with every stroke on paper are just some examples of how printed materials stimulate the senses and the brain. In some cases, in which the material involves more than writing or reading, such as print activities that can be found on the HP Printables website — you get to have experiential learning where you can physically grasp the whole creative process from start to finish.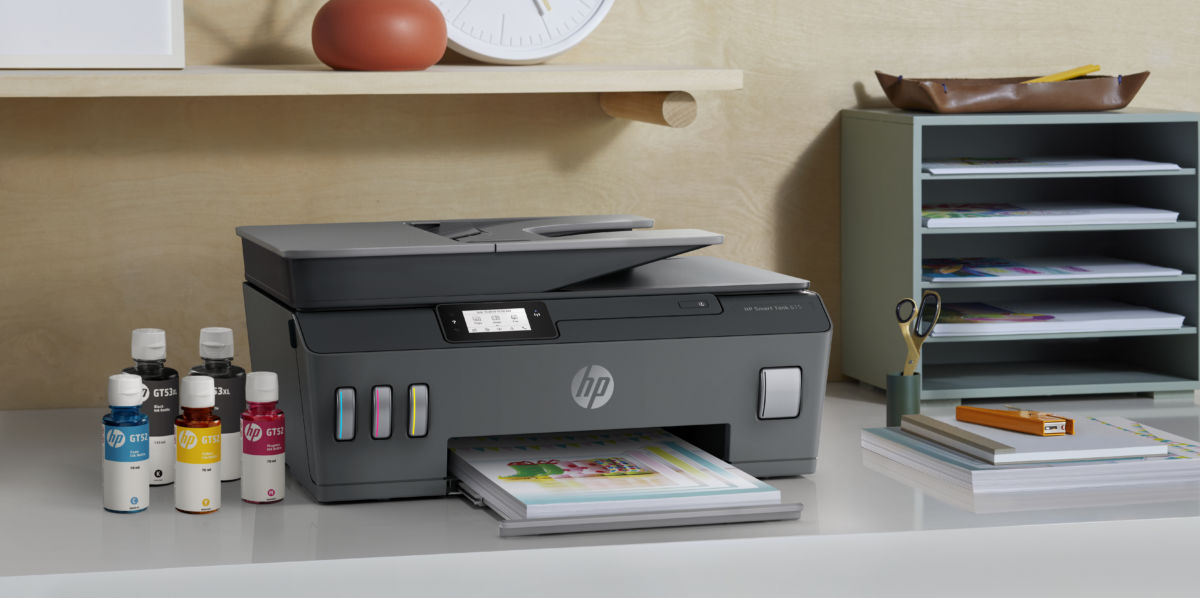 4. Hard copy as a safe back-up
Regardless of how advanced technology is, there's still a significant risk of losing data for many different reasons. Some causes may range from the extreme such as cyber-attacks or system glitches while others can be attributed to honest human mistakes like accidental coffee spills on your laptop keyboard or simply forgetting to auto-save the file. Printing a hard copy of your schoolwork or writing assignment is not outdated; it's simply a smart move in case of any unfortunate digital mishap.
5. Still a great way of preserving memories
More than a tool for learning, printing is still the most heart-warming way of preserving captured memories to hang on a wall or decorate on your desk to motivate you while studying. There is that special sentimental touch in printed crafts, may it be a personalized card or a scrapbook filled with photos of your loved ones. These memories can even be reminisced in vivid colors with original ink supplies from HP that are precisely tuned with your HP printer to help meet multiple quality, safety, and environmental standards.
No matter how digitized the world becomes, printing will always be relevant. And as the technology partner of Filipinos for years, HP takes on the important role of accelerating and trialing new approaches that push the boundaries on how we print, what we print on, and the impact print has on people's physical and digital lives.
For more information about HP's print innovation including the HP Smart Tank and HP DeskJet Ink Advantage Series, please visit the official HP flagship store at Lazada and Shopee or visit HP.com.