The continuing lockdown in various parts of the  country has done little to slow realme's advance in taking more and more of the local market share in mobile phones. Just his week, they launched two variants of the 6i, and we were lucky enough to get our hands on the 4GB variant for review. We've been at it for a few days now, so we're ready to share at least our initial thoughts on the device.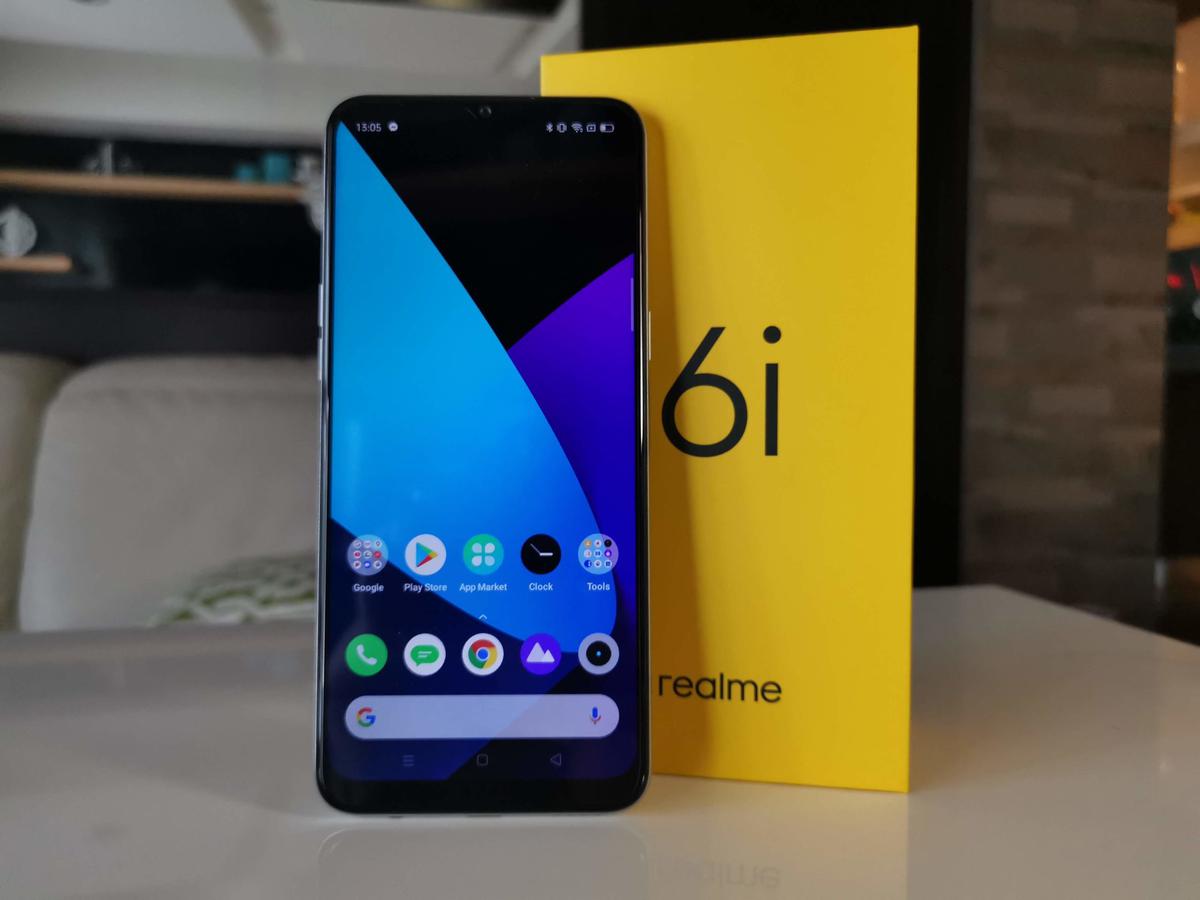 First off, the design. It's hard to be impressed with smartphone design these days, given that everything is a slab with a screen, but realme has made an effort to stand out from the pack, even while keeping overall package cost low. The screen is flat, without curves on the sides, but is nice and large, with curved corners, making the bezels look smaller than they actually are. It has a slight chin at the bottom, which doesn't take away from the overall look of the phone, but does add some visual bulk. There's a small notch at the top for the front-facing camera, and wonderfully little aside. Controls are limited to a power button on the right side, with volume keys on the opposite edge of the phone. There's also a fingerprint scanner on the back, which I still hold to be a spot to put it.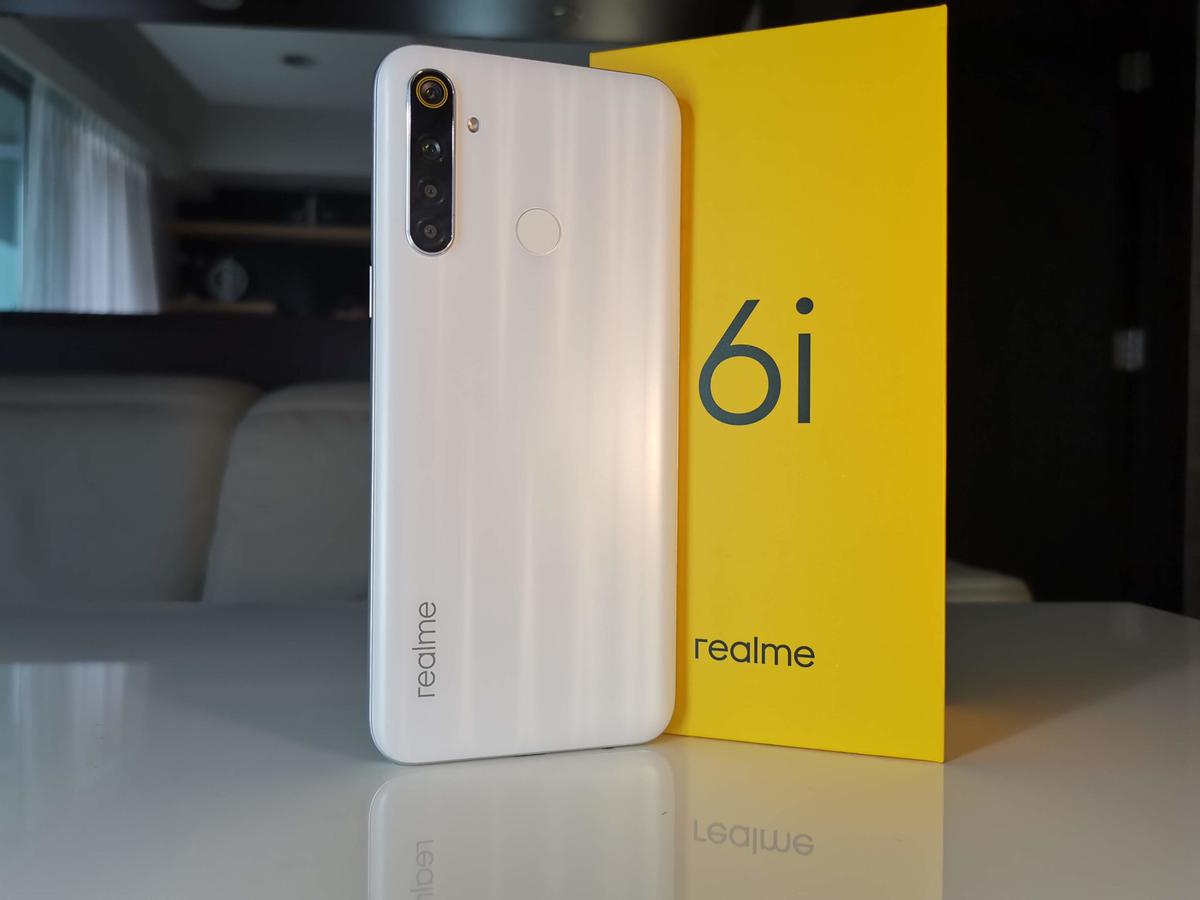 The rear of the phone is where realme got creative. We got the White Milk variant of the phone, and it has a pleasant, rough, velvety matte finish to it. There's also some visual texturing going on, giving it lines that run along the length of the plastic back panel that shift depending on how the light hits it. The overall effect makes it look like a popular ribbed aluminum luggage brand–you know the one–and I'm a fan of this effect. It appears to be slightly less pronounced on the white case than the green version, so you can choose whichever one suits your own preferences.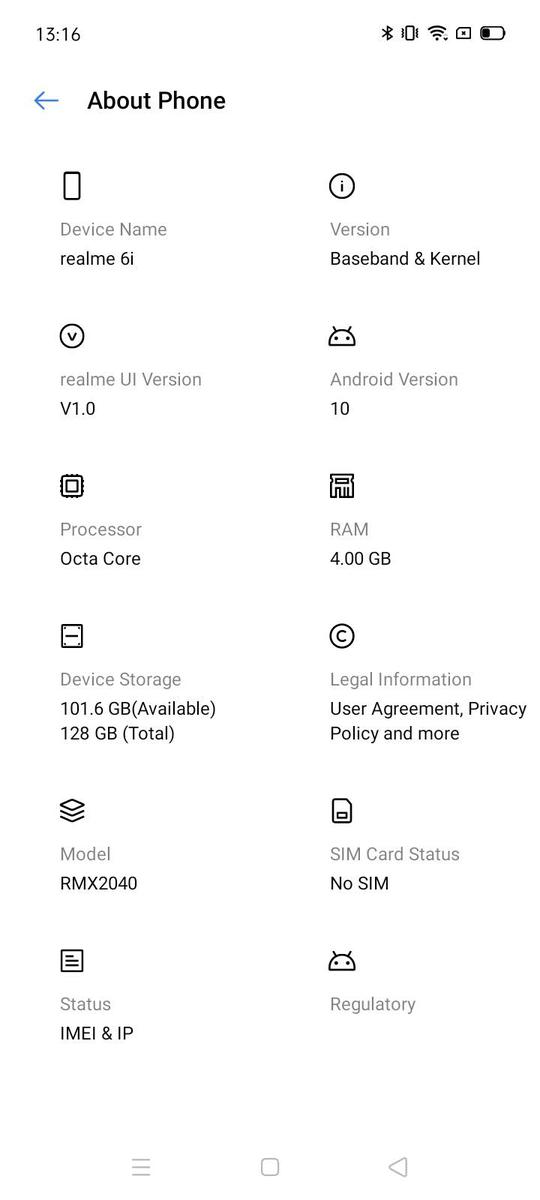 Hardware-wise, we should first talk about the screen. In this writer's opinion, one of realme's greatest strengths is being able to deliver phones that offer reasonable, effective compromises to keep pricing fair. You can see this in the choice of screen. While you don't get a full-HD screen, it is quite massive, and paired with the rest of the hardware, you really don't need much all that much resolution anyway, so there's no reason to make the display more detailed. In games such as CoD Mobile, I didn't really miss anything for the lower listed resolution, and the Mali-G52 GPU that drives the action had absolutely zero problems feeding me frames. This would probably not be the case paired with a higher resolution screen, and I'd much rather keep the price savings for myself anyway. Frames win games, and this phone can deliver. Game Mode is a great help too, giving you the ability to quiet notifications with a quick swipe and a tap, as well as monitor basic system details.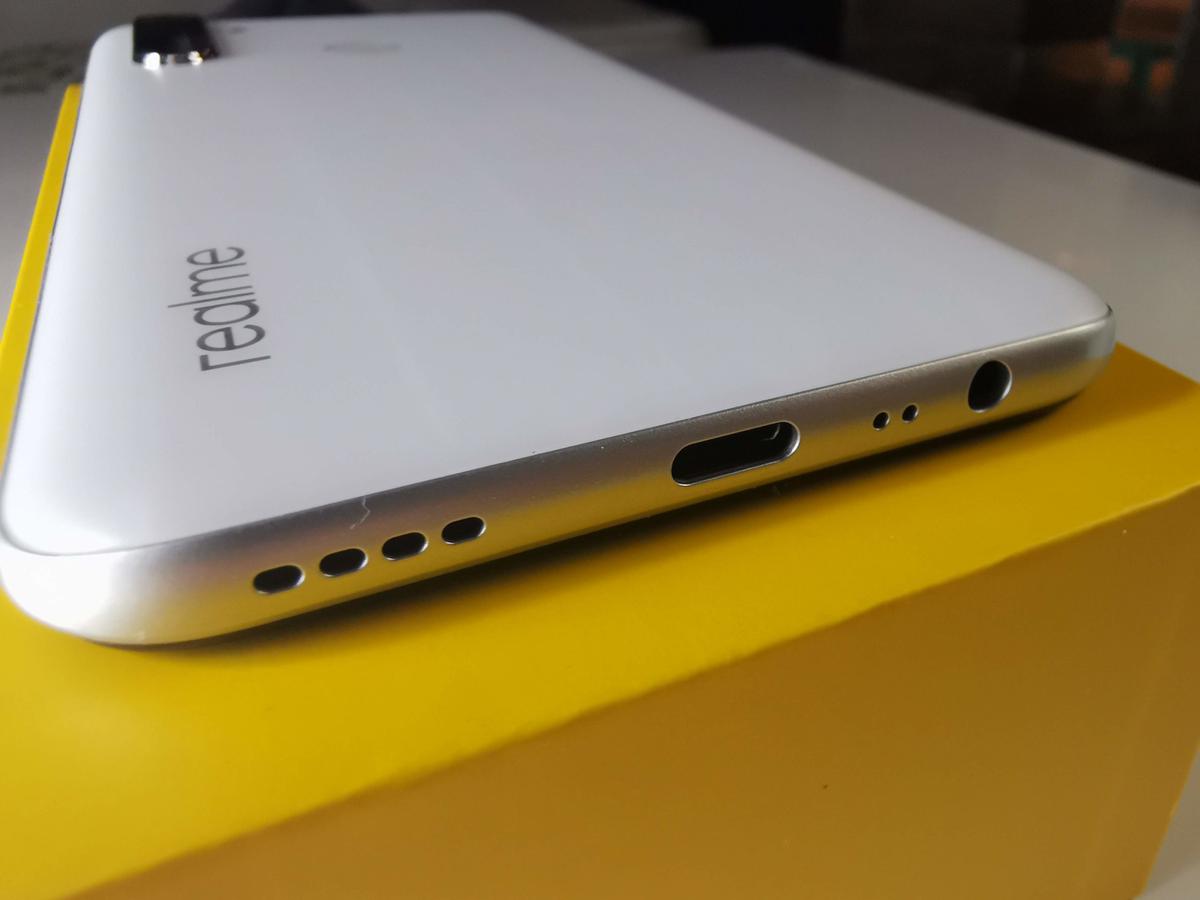 The Helio G80 chipset is no slouch, and coupled with a reasonably generous 4GB of RAM, makes daily tasks and navigation feel as smooth as you'd like. It might not be a flagship-level device, but you really wouldn't be able to tell based on navigating menus and launching apps. The fingerprint scanner is also pleasingly fast, waking the phone without a moment's pause.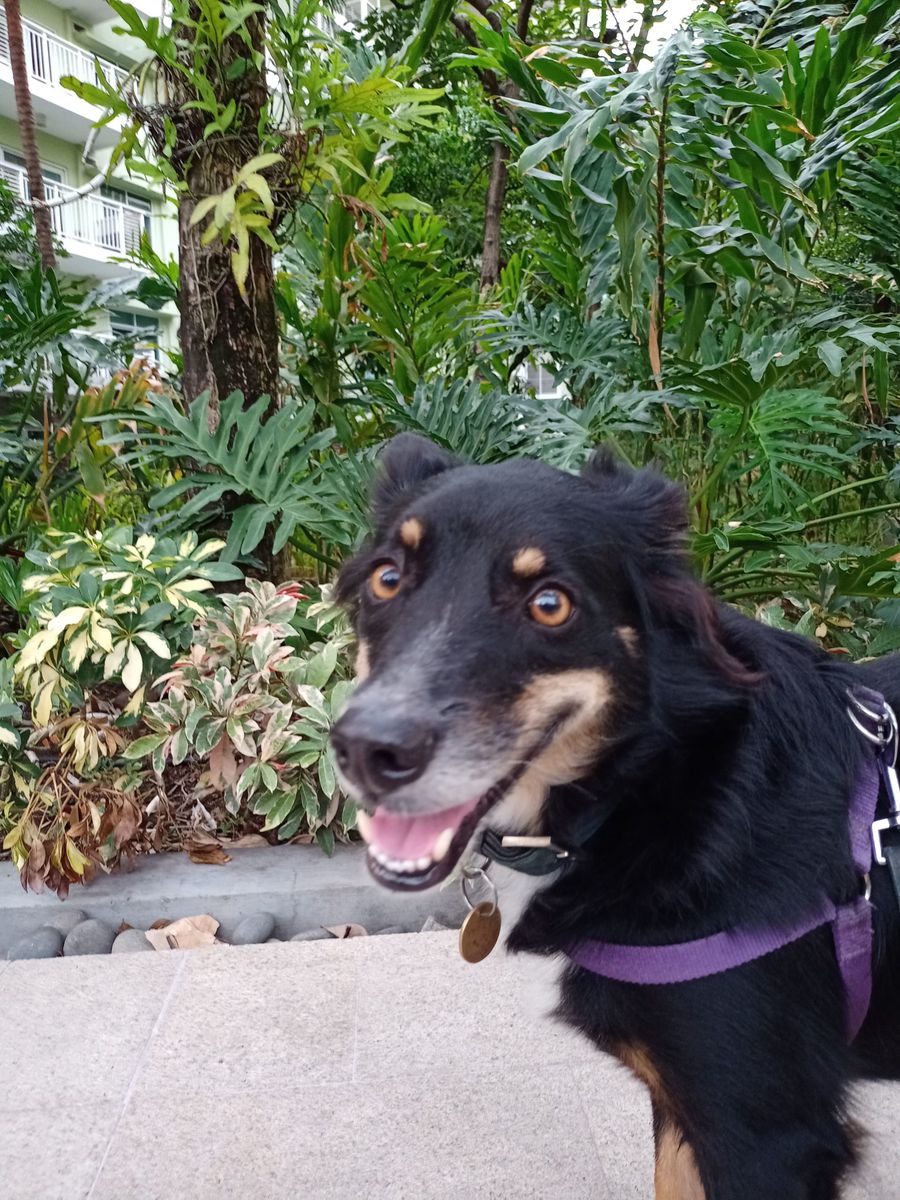 Camera performance is likewise impressive. It does have a quad-camera setup, with a 48MP sensor doing the brunt of the work, as well as a dedicated b&w sensor, though it should be noted that to access the ultra-wide sensor, you can't just pinch–you'll have to slide to the ultra-wide function to access it. Camera performance is solid, and good lighting makes it remarkable, particularly for the price. Low-light photography with the 6i is also quite solid, with shots getting a nice little bump to saturation and vividness that realme is always proud to highlight. There's loss of detail when you zoom in tight, but much more quality than what you'll need to keep memories and post on social media.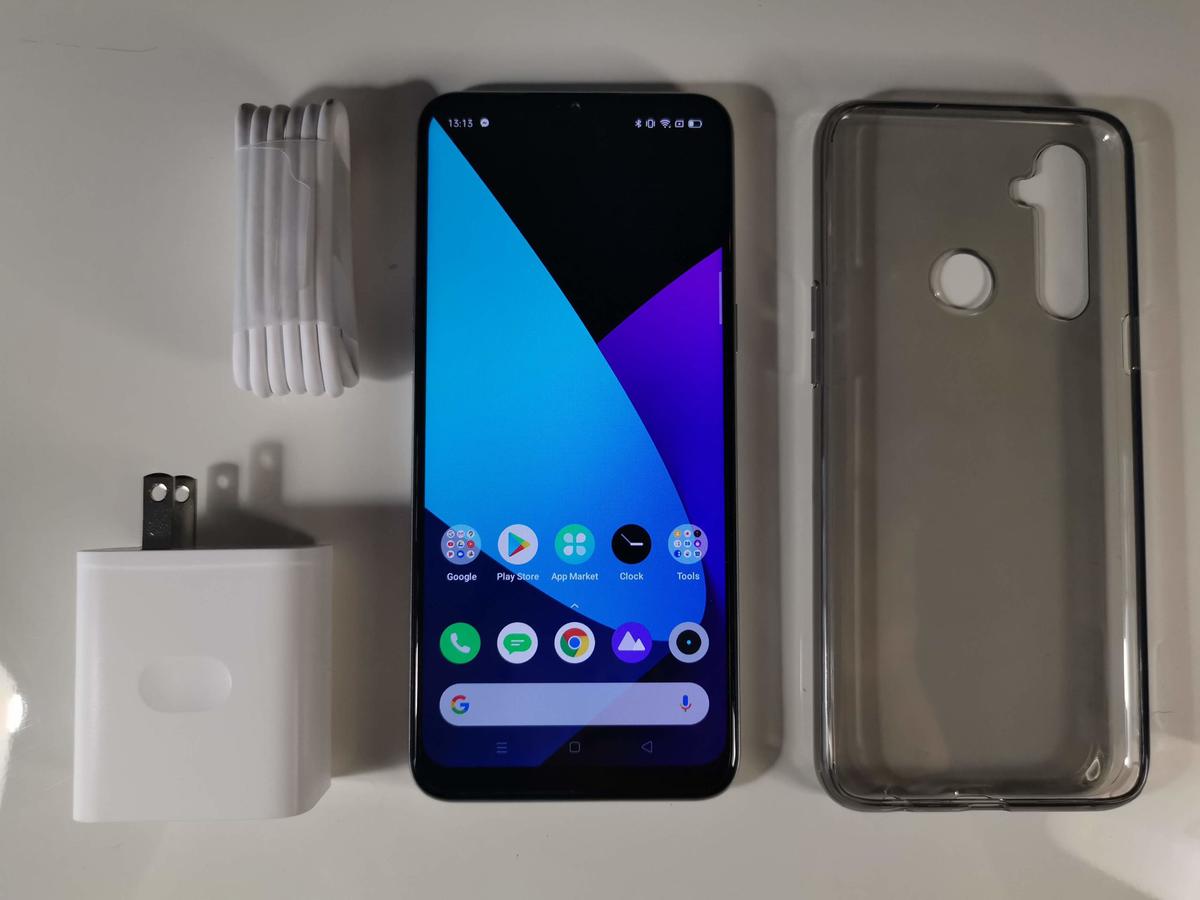 Probably the best feature of the realme 6i though, is the price. At PHP 9,900, this is superb value for money. There's even going to be a price cut of PHP 500 on Lazada on the 20th of May(there was also one on the 15th of May), bumping the value up even more. This is a 4GB/128GB device, running the very capable octa-core 2GHz processor, Mali G52 graphics, and a massive screen. If you aren't getting the hint that realme wants you to game on this phone, we're telling you outright. All of that, again for less than ten grand. It's a wonderful balance of features and compromise, and one that you shouldn't pass up if you're in the market for something in this price segment.