Recent research by Lenovo shows that smart technologies create a generation of independent learners and problem solvers. Over 15,000 respondents across 10 global markets answered how they view the role of technology in their lives and in society, at present and in the future. Countries that participated in the research include the USA, Mexico, Brazil, China, India, Japan, UK, Germany, France, and Italy.
It reveals that 75 percent of the respondents say their children are more likely to search for answers online than ask their parents for help on their schoolwork. This situation is more prevalent in India and China which recorded a total of 89 percent and 85 percent respectively. There's also a rise in Chinese and Indian parents who use technology to aid in their children's learning process. Surprisingly, the case is different for Germany at 54 percent. According to the Lenovo survey, Germans are reported to be more cautious about tech in general, especially in the classroom setting. However, the adaption of technology in schools is becoming more acceptable in Germany following the government's initiative in 2018 to equip more than 40,000 schools with the newest computers and software.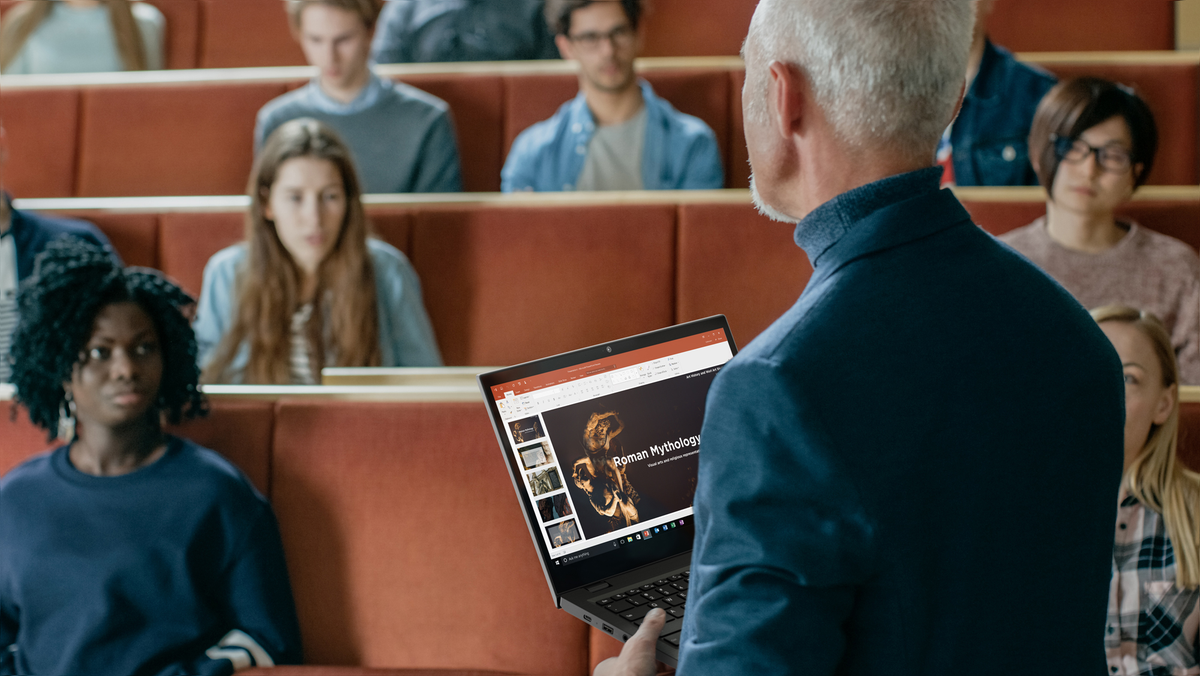 60 percent of parents also say they have, at least once, looked something up online and then pretended they already knew the answer when helping their child with schoolwork. This situation was most common with STEM and Humanities subjects such as Mathematics (45 percent), Science (38 percent), Geography (36 percent), and Foreign Languages (35 percent).
Technological dependence of parents
83 percent of the respondents also agreed that technology advancements in education are
helping students perform better in school. Likewise, a substantial majority of working parents at 84 percent said current and new technologies encourage them more to remain in the workforce. It enables them to stay connected with their families and enjoy the personal benefits it brings. This was highest in China and India, with a massive 95 percent of respondents believing tech is helping to balance their careers and parenting lives. This is followed by Brazil at 89 percent, Italy at 71 percent, and Germany at 68 percent.
Tech empowering a new generation of independent learners
While technology brings positive effects in learning like the availability of automated translation tools and accessibility features, 72 percent of parents worry that it could create dependencies in young people which potentially affects social skills.
On the contrary, 73 percent said they trust that technology is aiding future generations to be "more independent learners and problem solvers". This notion was felt lowest by the Americans at 59 percent, while 91 percent of Indians agree to the statement which could be related to the country's growing reliance on technology.
Both the global Gen Z and millennials generally feel that technology has had a positive role in their education, with 44 percent agreeing it makes it easier to find out about causes or social issues they care about. The sentiment was shared by the general population where 49 percent of the respondents believe technology will be "extremely important" in solving future challenges in education.
"There is no doubt that the world of education is being transformed due to smart technology, offering children the opportunity to be adventurous and independent learners, who are empowered to find out the right answers themselves. As with everything, it is important to strike the right balance on and offline, but technology can be a uniting force for families. It is also important to remember that some parents are better equipped to offer children answers on educational subjects than others, especially in different regions across the world," shared Dilip Bhatia, vice president of User and Customer Experience, Lenovo.