When we tested the vivo Y36 earlier this month, one of the things that stood out was its imaging capability. It served as a very viable shooter to use for moments when whipping out a big, bulky camera was too cumbersome. Whether you are a blogger or a vlogger, here are the reasons why the vivo Y36 is a worthy component in a content creator's arsenal.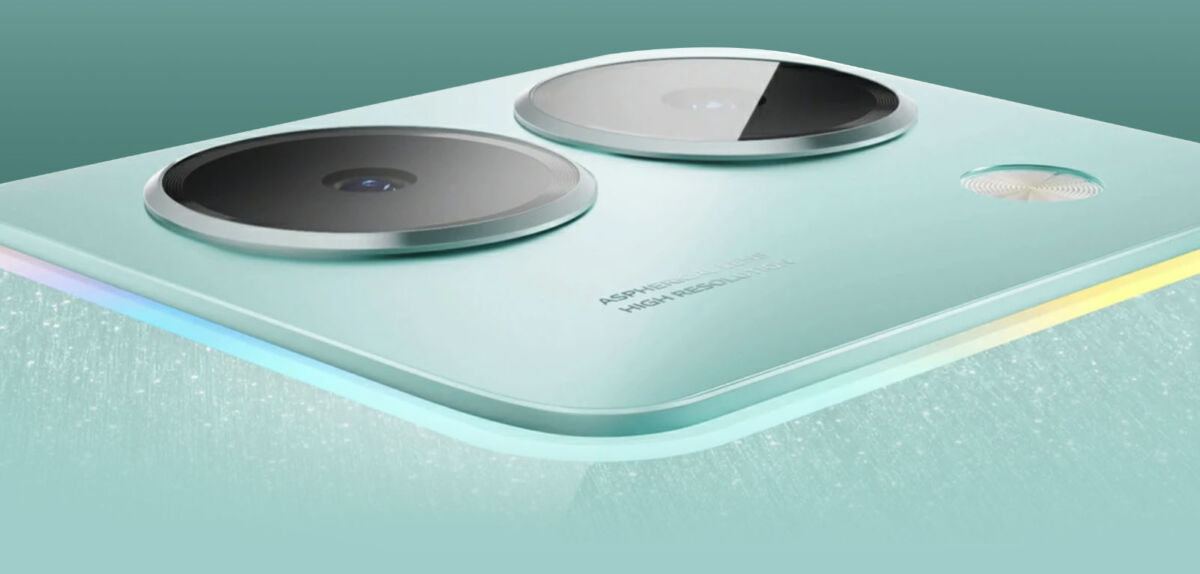 It has a 50MP main shooter with Super Night Algorithm technology and software-based video stabilization
The highlight of the vivo Y36's shooting prowess is its 50MP f/1.8 main camera. In our testing, it performed quite nicely across most scenarios, from sunny outdoor environments to well-lit indoor locations. With HDR on, images can come out looking great and will not be out of place in a curated social media feed. Photos were sharp, with pleasingly saturated colors, and with reasonable dynamic range for the highlights and shadows. This equates to drool-inducing food shots, awe-inspiring landscape photos, and like-worthy fashion shoots. For less-than-ideal lighting situations, the vivo Y36 also comes with Super Night Algorithm technology, where it is able to let in more light than normal—as long as you are able to hold your phone steady for a few seconds.
If you are more inclined towards videos rather than photos, you will be glad to know that the vivo Y36's main shooter comes with electronic image stabilization (EIS) for footage up to 1080p at 30fps or 720p at 60fps. While it is not the highest recording resolution out there, it does work well enough for popular short-form video platforms and video-sharing services. The EIS also works decently without too much artifacting and jittering, even when walking haphazardly.
Audio quality is great as well, making the vivo Y36 quite ideal for handheld vlogging. Better still, there is a 2MP depth camera at the back to give you cinematic-looking shots with shallow depth of field, i.e. smoothly blurred foregrounds and backgrounds.
The 16MP front camera produces great selfies
The vivo Y36's front shooter is a 16MP f.2.5 camera which takes decent shots under most lighting conditions. The camera software also comes with a whole suite of features which will make your selfies even more eye-catching, including various creative filters, beauty mode, and even Portrait mode for smooth-looking background blur. The beauty mode is on by default, so make sure to either turn it down or turn it off completely if you want the most natural-looking shots. For low-light and even lightless scenarios, the vivo Y36 has the Aura Screen Light feature to ensure well-lit and clear selfies in the dark.
Like the rear camera, the selfie videos of the vivo Y36 max out at 1080p at 30fps which should be plenty for vlogging purposes.
Highly efficient processor, huge battery, and fast charger means you can shoot on and on (and on and on)
What use is a great camera phone if it runs out of juice halfway through your shoot? Not only does the vivo Y36 come with a very power-efficient Snapdragon 680 taking care of the processing of your photos and videos, it is also kitted with a 5000mAh battery. In our testing, it was easily able to last around two days of intermittent photo and video taking, a runtime which is more than plenty for day in the life types of content. Trust us when we say you will run out of ideas on what you want to shoot before the vivo Y36 runs out of battery. It does not get too hot either even when you record really long videos, which is a plus for user comfort as well as overall battery health in the long run.
The vivo Y36 also ships with an included 44W fast charging power brick and USB Type C cable to make sure your downtimes are as short as possible. Branded with "Flash Charge" technology, the vivo Y36 took a mere 30 minutes to go up to 50% battery and just around an hour to top up all the way to 100%.
Eye-catching design
Finally, the vivo Y36 is one good-looking piece of hardware that is guaranteed to turn heads whenever it is whipped out. Available in Glitter Aqua and Meteor Black colorways, it features a svelte form factor with an easy-to-handle 2.5D curved design and fluorite anti-glare glass that gives it a truly unique look. The review unit we had came in the former and was particularly great to look at with its sandblasted back panel, which sparkles when it catches the light.
Given the above features plus an affordable price tag of just PHP 12,999, the vivo Y36 is a great device for both bloggers and vloggers, and both aspiring and seasoned content creators. It is available for purchase through vivo Concept stores and kiosks, phone retailers, and the official vivo website, Shopee, Lazada, and TikTok online platforms.