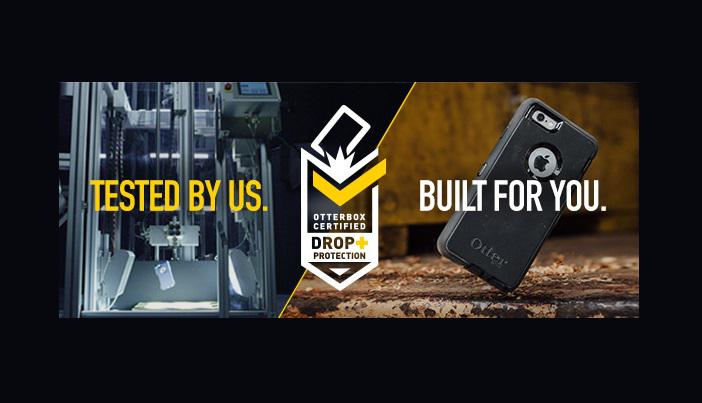 Otterbox cases come in varying levels of protection from hard knocks. There 's on OtterBox for almost any scenario – from moms and dads who want to keep their phone safe from sticky hands, to on-the-go fashionistas who need protection from day to day drops, right through to the most daring adventurers.
The types of iPhone 6s and iPhone 6s Plus OtterBox cases include:
Defender Series, priced at 2,850 for the iPhone6s and Php 3,600 for the iPhone 6s Plus is a triple­ layer, ultra-rugged case built for the most adventurous types . With a built-in screen protector to guard against debris, dust and grime, the case also has a protective membrane over Touch ID and includes a handy belt-clip holster for hands-free carrying.
Commuter Series, priced Php 2,150 for the iPhone6s and Php 2,950 for the iPhone 6s Plus is a sleek and sturdy two-piece case that protects from everyday bumps and drops.
Commuter Wallet Series, priced at Php 500 is a protective phone case comes complete with discrete storage and quick access to cosh and important cords. It combines convenience, security and trusted OtterBox protection into pocket-friendly designs.
Symmetry Series also retailing at 150 for the iPhone6s and Php 2,950 for the iPhone 6s Plus is on ultra slim, stylish and pocket-friendly case with all of the trusted protection [market] has come to expect from OtterBox.
MySymmetry Series, retails at Php 1,750, is the slimmest case in its class with dual-material, easy to install and customize with ready-to-go swappable design inserts or clear back design.
The new Strada Series, retailing at 2,150 for the iPhone6s and Php 2,950 for the iPhone 6s Plus is a genuine leather folio with room for a credit cord and provides a professional and polished take on rugged Alpha Glass is coming soon.
All OtterBox case designs undergo a minimum of 238 hours of testing across at least 24 rigorous tests to earn the seal of OtterBox Certified Drop+ Protection. Designs are tested for UV exposure , extreme temperature, jeans  pocket wear, abrasion, drop and so much more. The on-site, state-of-the-art testing lob houses various equipment, including a custom-built tumbler. thermal shock absorber , accelerated aging environmental chamber, as well as UVA and UVB exposure machines.