I never run. The only time I do is when I feel that I'm late for work or when I spy a FREE BURGERS line from afar. I may sound like a total slob right now, but there's a reason behind my laziness—my feet. They always end up feeling beaten up, even after a short lap around the field in my old school. Having the Reebok ZigLite Run in my custody changed all that. Here, I discuss how this awesome pair of kicks helped me realize that the trick to achieving a good morning jog is sometimes in the shoes that you use.
Here's a quick background so you'll understand where I'm coming from: I haven't been an athletic shoe user in nearly ten years. I've stuck quite loyally to my Vans sneakers since high school, so my memory of hulking athletic shoes is rather cloudy. As soon as I received my pair of ZigLite Runs, I immediately took it for a spin the following morning.
The overall running experience was very encouraging. The shoes felt almost weightless on my feet and the internal construction was so snug that I didn't even feel like taking them off immediately after running or jogging. The delightful running experience, as I learned, had the ZigLite Run's mindfully crafted and assembled parts to thank.
As hinted in its name, the ZigLite Run hosts Reebok's ZigTech technology, which features a zigzag-shaped sole. Reebok's ZigTech was released around three years ago and was marketed as an "energy drink for your feet." Although I don't think that made very much sense, I was able to grasp in the succeeding articles that the point of this technology was to conserve and return energy when running. This is how it supposedly works: The heel end of the carbon rubber zigzag sole absorbs the impact of the heel strike and springs that wave of energy along the "zigs" until it reaches the tip of the forefoot. This makes every step in your running feel firm. Because of its shape, the sole is also naturally flexible—an important feature you should consider when picking out a running shoe. A running shoe needs to be flexible so that it goes naturally with the movement of your foot as you run.
The ZigLite Run is just one of the many shoe designs that Reebok has since released. It essentially features a number of adjustments to the first ZigTech sole, including lowering the height of the zigs on the sidewall of the shoe. This, in effect, makes you feel as if you're closer to the ground. I took notice of this, and it was one of the things I really appreciated. I'm not a fan of big, bulky shoes that lift me more than an inch above the ground, and that's one of the important reasons why I've stuck with flat-soled shoes like Vans my entire teenage life. Impressively, the sole of the ZigLite Run, did not look nor feel bulky at all and gave me a more natural feel as I ran.
The improved ZigTech sole (dubbed as Zig 2.0) also sports a narrower footprint than its original design.
This takes extra weight out of the shoe, making it a lot easier to run as less energy is spent in lifting your feet. This also explains how it gave me the ability to run at a faster pace. A narrower footprint also provides a better heel-to-toe transition, which I observed. The natural flexibility brought about by the lightweight sole is boosted by the shoes' angled flex grooves—the indentations on the outsole of a shoe—while stability is increased by the TPU heel plate.
Aside from an intricately designed and flexible sole, this pair has a lightweight IMEVA (injection-molded ethylene vinyl acetate) midsole that not only maintains comfort while running, but also serves as a secure yet flexible support for the arch of the foot. The 3D foam on the insole is responsible for the comfortable cushioning that I had experienced under my foot in the month that I was sported the shoes.
The upper consists of a lightweight mesh for increased ventilation. Not once did I feel that the shoe was too hot to bear. I also found that it was very secure and close-fitted, yet it did not make me feel the least bit uncomfortable.
Reebok also threw in an expanded heel strike area on the back of the shoe. I run midfoot (meaning, the impact is first met by the middle part of my foot when I land on the ground), but I did notice that the impact of my heel on the ground was pretty smooth, as it was for the rest of my foot.
Over the years, I've noticed that a lot of athletic shoes have a high-cut design, covering a considerable amount of the shins. The Reebok ZigLite Run is thankfully different from its high-cut rubber peers as it features a low-cut design which, in my opinion, did a lot of good for the mobility of my feet. My ankles did not feel constrained in any way and I was able to shift my ankles freely. It also helped that the collar and the tongue of the ZigLite Run were adequately padded for added comfort.
This pair of sneakers costs
PHP 4,995 and is available for men, women and kids in a variety of color combinations. It's a bit expensive for casual or occasional runners (like myself), but I can testify to its impressive performance and quality, and can assure you that upon examining its construction, I don't think it will let you down even after a long while.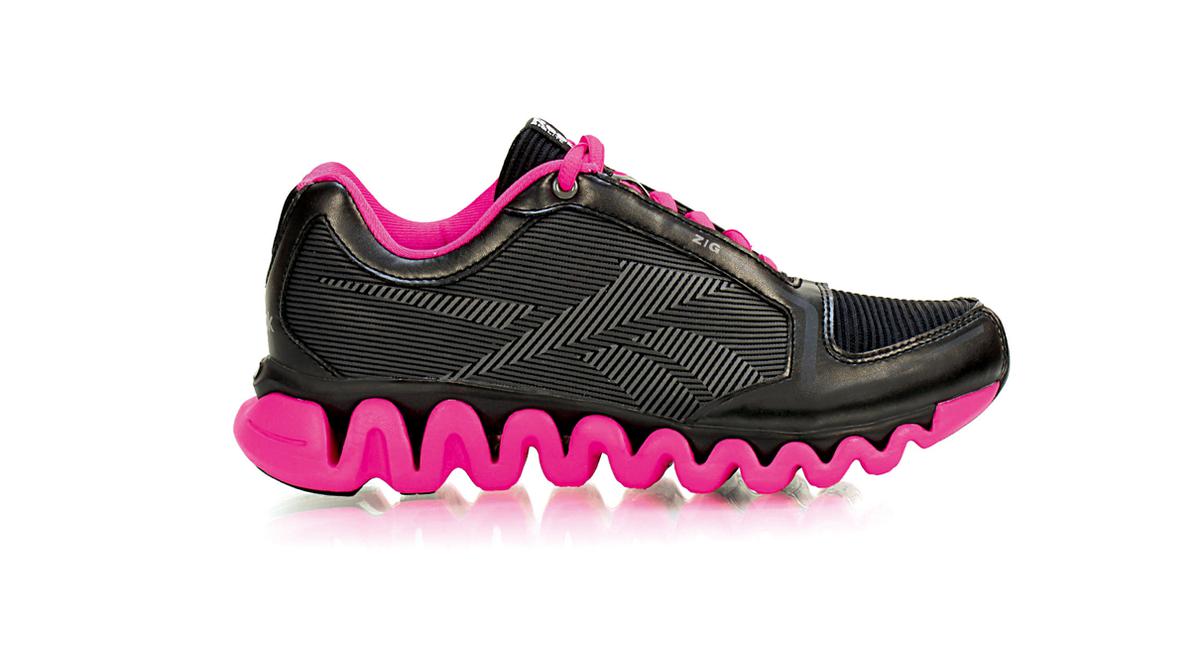 What's Hot:
– Lightweight construction
– Flexible
– Good ventilation
What's Not:
– Slightly overpriced
Bottomline:
Its lightness, flexibility, durable construction and functionality is what makes the Reebok ZigLite Run a great score for those who wish to run with ease and comfort.
Also published in GADGETS MAGAZINE September 2013
Reviewed by Racine Anne Castro