The 7th and the latest season of series, Trust Me I'm a Doctor, is set to air in the country starting 16 April on BBC Earth channel.
The announcement in the Philippines was graced by Dr Michael Mosley, an award-winning medical journalist, medical doctor, author and BBC presenter.
Credited with popularizing the 5:2 diet and intermittent fasting, Dr Michael Mosley is also known for conducting experiments on himself – as seen in Infested (also airing on BBC Earth) where he swallowed a pill-cam to see how parasites live in human bodies.
In this latest season of Trust Me I'm a Doctor, Michael, together with his team of experts get behind the hype and headlines to really know what's good for your health. The team looks for the latest research and runs major experiments involving hundreds of volunteers.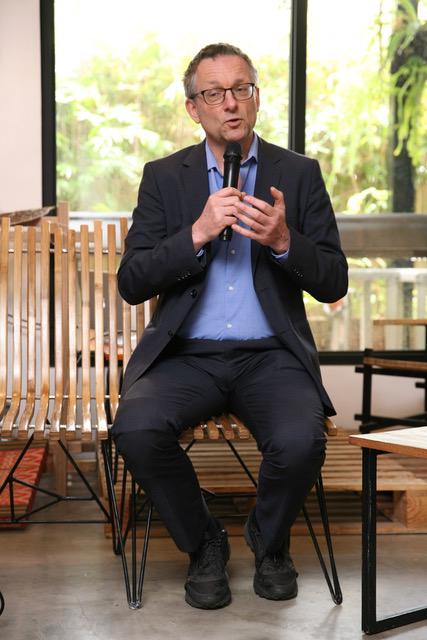 "My family moved to Manila when I was two and we lived there until I was six. I'm very excited to be in Manila again, seeing it from a different point of view, and talking about common health and wellness issues and myths. I hope that the latest series Trust Me I'm a Doctor will resonate with Filipino viewers and provide them with information that will help them live better, healthier lives," commented Dr Michael Mosley.
Season seven's first episode focuses on mental health and explores the impacts of sleep, laughing, and food on the wellness of our minds. In episode two, Michael takes on beverages. The use of coconut oil is quite popular with Filipinos. Michael tests the claim that it can cut out cholesterol in episode three.
Succeeding episodes will investigate if eating carbs at night is bad for us as well as how to minimize the effects of jet lag, among other topics. There are four episodes in this new season.