Without art, the world would be bland and lifeless. Everything that revolves around us is a product of one's imagination–from the films and TV series' that we watch to the games that we play on our smartphones. However, turning big and revolutionary ideas into reality takes a lot of passion, sweat, and determination.
When art and technology combine, possibilities are limitless. You can design a 3D model for a house, manipulate photos and videos through editing softwares, or create a sleek device that offers remarkable performance and long-lasting battery.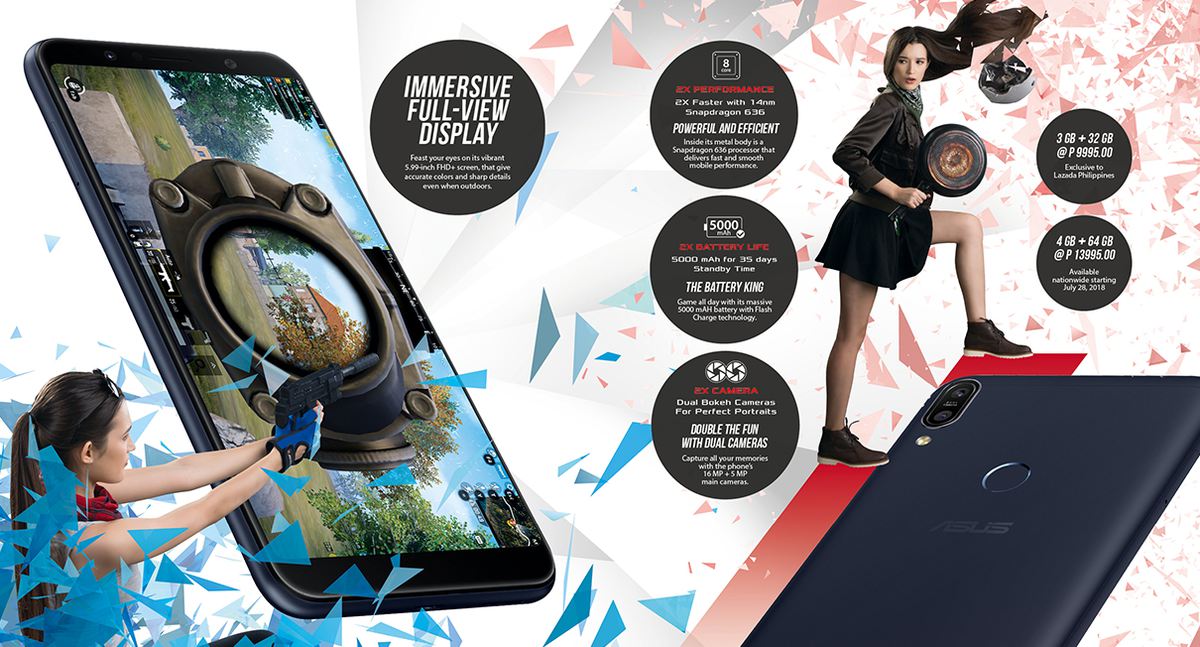 Perfecting technology is a challenge that the Taiwanese brand, ASUS, would not turn away from, instead, take on bravely. Parading with an amazing mix of aesthetics and hardware, the ASUS Zenfone Max Pro M1 guarantees unbeatable, limitless gaming experience.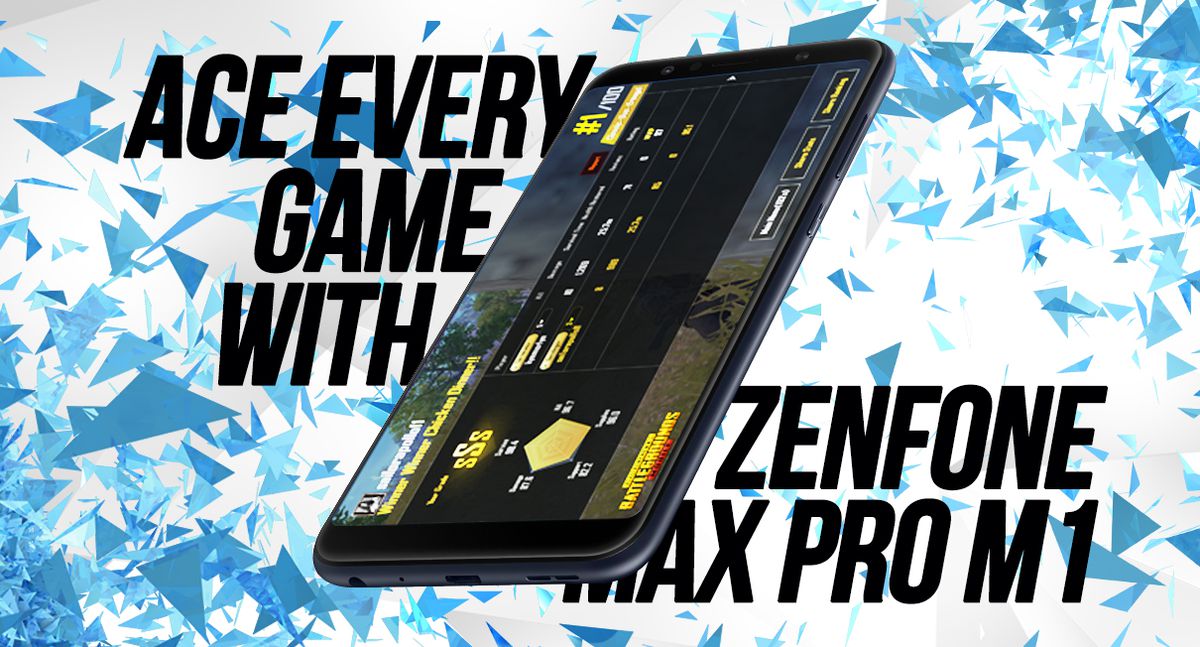 The Valiant Muse
Being an adult isn't easy, and Karine Babii knows it. Moving out from her home and conquering the world of modelling after graduation was a big leap of faith for the Russian beaut. But when you have blazing passion and the courage to back it up, you take every chance along the way.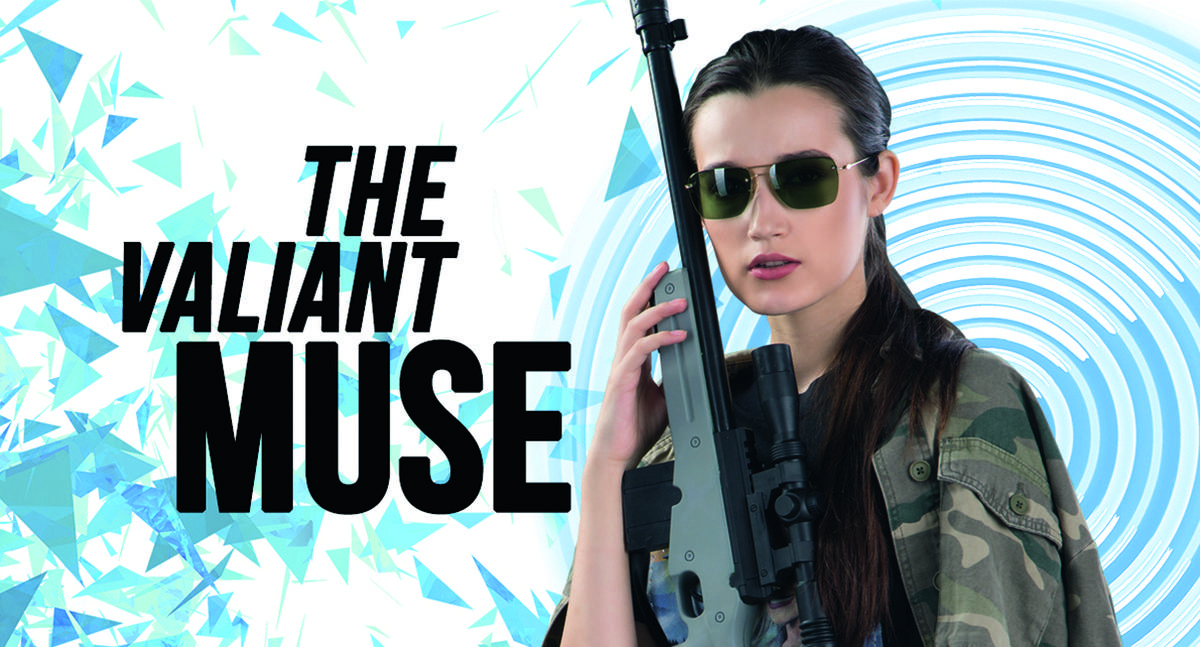 Standing a graceful 5 feet and 9 inches, the 22-year-old model is quite reserved at first. She turns into a brave soldier, however, when she steps into the set. With her confidence and charm as weapons, Karine treated the whole shoot like her own a battlefield. From difficult jumpshots to fierce and boyish poses, the lovely lady took every instruction seriously and was prepared for what  was about to unfold. Seeing the pan, toy rifles, and UZI guns in our set gave her a eureka moment. As if she's entering the world of a battle royale game, the female fighter knows what to do to: survive and rise as the sole champion.
Keeping such positive work ethics like a trooper, who would even think that she's a newbie in the industry? With just a year of experience, she have worked for several fashion brands including Calvin Klein and Skechers, which she treats as her biggest projects to date. In just 10 weeks in the country, the youthful European doll already had the pleasure of meeting Filipino couture designers Francis Libiran and Mark Bumgarner. Flaunting their sparkling and majestic gowns in lifestyle magazines and broadsheet spreads, the Economics degree holder's dream of becoming an international fashion icon has become a reality.
Adventurous and carefree, Karine is a self-confessed wanderer. Among the places that she lived in, Hong Kong and Manila are her favorite cities. You can find her strolling and shopping around malls and attending parties with her model squad on days off.  Fun fact: she's turned vegan recently and is very self-conscious about her body. According to her, she felt the need to switch since it's a must for her job to stay fit and healthy. There's only one exception to her self-imposed rule which everyone can possibly relate to—she cannot resist eating Chicken Adobo.
The dainty darling is set to embark on a new journey as she leaves for Shanghai this July.
Also published in GADGETS MAGAZINE July 2018 Issue.
Words by Jewel Sta. Ana
Art Direction by Ronel Bautista
Photography by Carl Dans Isidoro
Hair & Make-up by Patricia Aquino
Styling by Paula Candoy
Assisted by Theresa Eloriaga, Jael Mendoza & Mia Carisse Barrientos
Model: Karine Babii of Women's Folio Management