The first CXO Innovation Summit, mounted by leading IT distributor MSI-ECS, gathered company CXOs–including CEOs, COOs, CFOs, CIOs, and managers–across industries with the goal of helping them in their digital transformation journey.
MSI-ECS invited experts and leaders in IT and cybersecurity to share the latest updates and insights on topics crucial for businesses to thrive in the evolving economy. From smart cities, IoT, cloud, data analytics, AI, to blockchain, delegates were equipped with knowhow as well as offered comprehensive solutions that will put them ahead of the digital transformation curve.
We were at the queen city of the south, Cebu, for the event and we've learned a lot about digital transformation from the sessions.
Embracing digital transformation is key to success
Digital transformation is a long tedious, process that involves transforming from the inside out. For businesses in this digital transformation era, it's either you disrupt or you get disrupted. A Dell EMC study reveals that 81% of IT decision makers agree that if they do not embrace digital transformation, they're going to lose competitive edge. While it might seem daunting, it also presents rich opportunities. Organizations are now investing in technologies that will help in the transformation of their business, which in turn will empower those within the organization, improve productivity, as well as provide competitive advantage to create products that will better serve customers.
Technology is going to be more complex
On the technical side of things, technology is bound to be more complex. A lot more intricate mechanisms are going to be integrated in these innovations, and there will be more processes involved in creating software. And what's going to be at the core of all these, according to Huawei, is artificial intelligence (A.I.). Despite its prevalence today, experts share that we have barely begun scratching the surface. But the good thing is, no matter how sophisticated these systems are going to be, for consumers, operation will require no more than just pushing a few buttons and hooking wires. Innovations are created to serve one main purpose: connect people and the physical world.
Blockchain will transform industries
In the tech space, 'blockchain' is one of the biggest buzzwords. IBM defines blockchain as a shared, replicated, permissioned ledger with consensus, provenance, immutability, and finality. It basically allows clients to make transactions and create a permanent record of those transactions–a proof that a set of transactions occurred  between participants. Blockchain allows the concept of a distributed database to be deployed across an untrusted network, which isn't possible with a traditional database. One of its best uses for businesses is provenance. Through it, industries such as food and jewelry where tracing origins is vital, could clear material real-time, thus optimizing operational efficiency. Blockchain is going to
Organizations need to prioritize cybersecurity
An analogy used in the summit for cybersecurity goes "many still don't bother about security despite the everyday use of mobile devices." We are becoming more and more accustomed to technology but several studies reveal that many of us, including huge companies, still dismiss cyberthreats. It is imperative to have comprehensive cybersecurity systems placed within organizations as threats are ever increasing and becoming more advanced that even with training, spotting attacks would prove to be impossible. Trend Micro reveals that the average cost of a data breach is USD 4,000,000, significantly more than the cost of investing in a cybersecurity service. With this, organizations need security solutions with features that can protect, detect, and prevent attacks on their networks.
We are not yet ready
Despite the abundance of advanced technologies, tech experts admit that the world is still not fully primed for digital transformation. It is expected that by 2025, the global datasphere will increase significantly to 20 zettabytes or 20 trillion gigabytes–a figure that's beyond comprehension and as the experts put it, something they're still not certain they can handle. There's an assurance, however, that technology will continue to improve to a level that will be able to manage such growth. Meanwhile, innovators and companies will have to deal with challenges such as government and network restrictions first. We still have a long way to go, but we're getting there.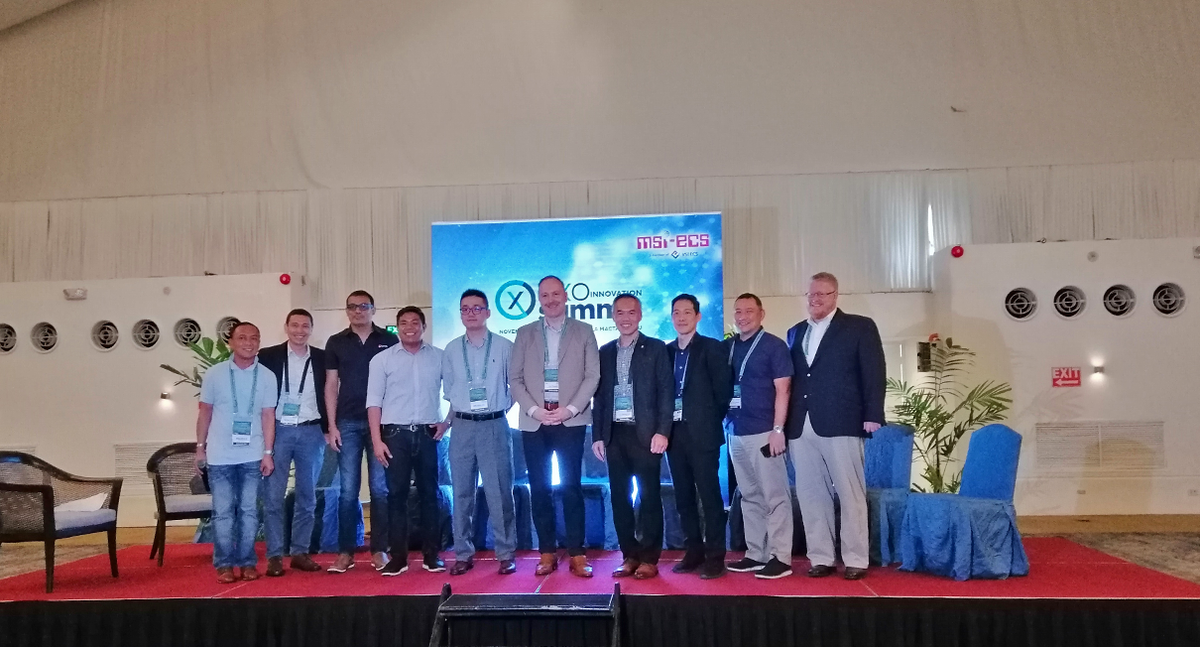 Brands present in the three-day digital transformation summit are Cisco, Dell EMC, Huawei, IBM, Juniper Networks, Trend Micro, Fortinet, Oracle, Schneider Electric, Aruba, Hewlett Packard Enterprise, Hitachi, Hortonworks, HP, Lenovo Data Center Group, Microfocus, Microsoft, Pivotal, and VMWare.